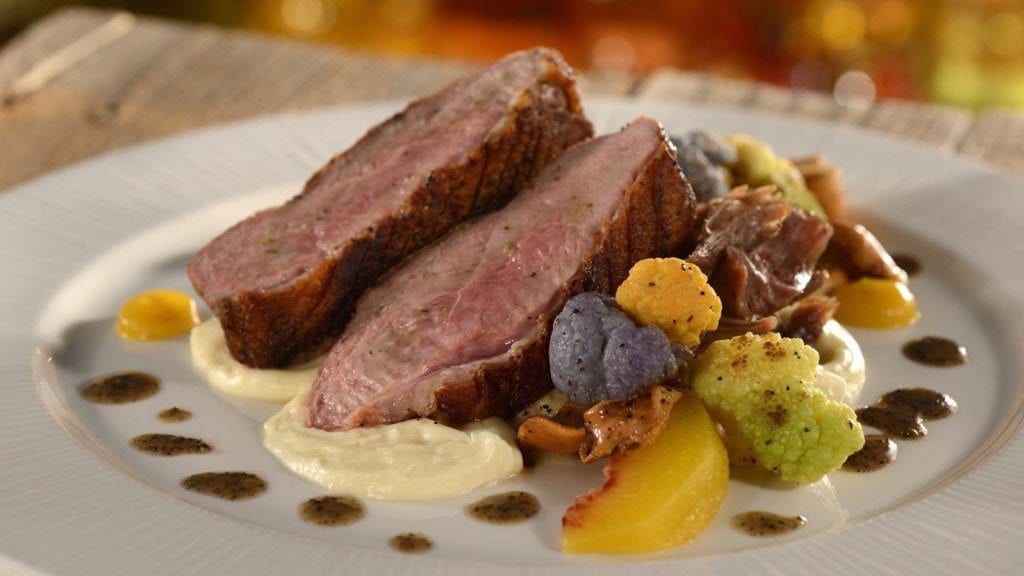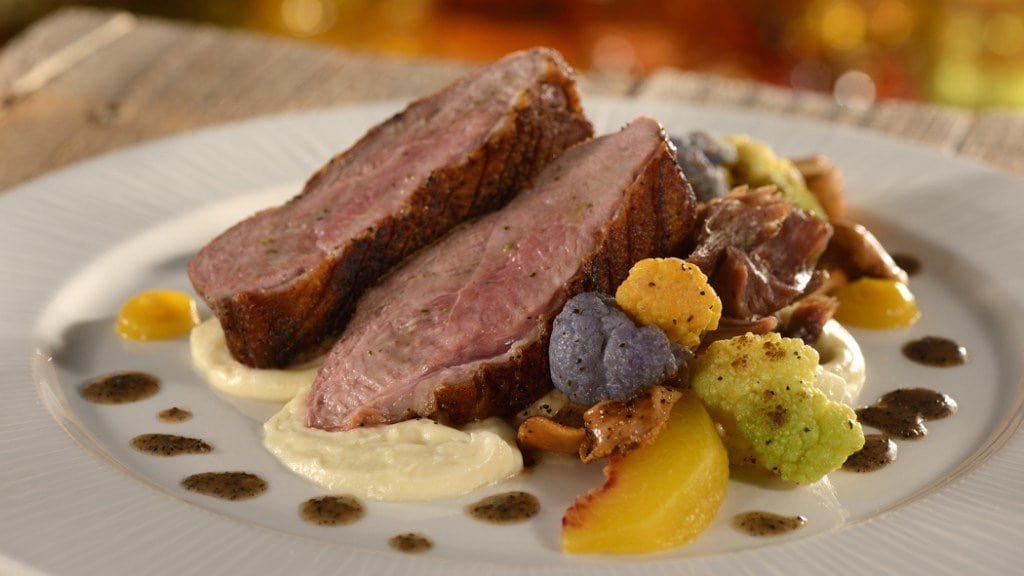 Only a few more days (May 27th) till the highly anticipated opening of Tiffins restaurant in Disney's Animal Kingdom, and now we have a first look at some of the amazing eats we can expect to find there.
Tiffins is in the Animal Kingdom on Discovery Island near Pizzafari. It will be right next to what will be the entrance to Pandora – The World of AVATAR which opens next year in 2017. The word Tiffin comes from from an Indian-English word meaning "a mid-day meal or a container used to carry food while traveling. Right next to Tiffins will be the new Nomad Lounge which will have amazing waterfront views and serve up specialty cocktails, wines and beers from the Asian, African and South American areas and will include an appetizer menu with some different foods than whats available at the main Tiffins restaurant.
Tiffins features cuisine that's inspired by the same places that are found throughout Disney's Animal Kingdom such as Asia, Africa and South America. At first when you hear that some people go: "Oh no! I won't know what I'm eating.." And they might be hesitant to try some of the menu items, but to me it looks like an incredible selection, take a look:
Some of my favorites from the menu include: the Berbere-Spiced Lamb Chop, Pan-seared Duck Breast and Leg confit (love me some duck when it's done properly) the Lobster-Popcorn Thai Curry Soup, and I can't wait to try the Wagyu Striploin and Braised Short Rib…if it's anything like the short-Rib at Jiko's it will be one of my favorites!!
There will also be special dining packages beginning May 28th at Tiffins and Tusker House for the new limited-engagement nighttime show: The Jungle Book: Alive with Magic.
Just like the Fantasmic Dining Package over at Hollywood Studios, the package here will include reserved seats for the nighttime show, so you can eat calmly in no rush and when you finish head over to the show without having to stand in line and push your way through to find a seat!
At all-you-care-to-eat Tusker House Restaurant, you can choose the breakfast, lunch or dinner buffet on the day of the show (but you have to dine at least 2 ½ hours before the show).
Breakfast is $37, $23 ages 3 to 9, plus tax and gratuity;
Lunch and Dinner, $49, $30 ages 3 to 9, plus tax and gratuity.
Tusker House Restaurant is on the Disney Dining Plan and counts as one table-service meal.
At Tiffins, the package includes:
your choice of appetizer, entrée, dessert and non-alcoholic beverage at either lunch or dinner.
The Dining Package is $67 for adults, $32 ages 3 to 9, plus tax and gratuity.
Tiffins is on the Disney Dining Plan and counts as two table-service meal credits.
Reservations are available now so start booking now!
You can check out our Tiffins Full Review to see why we think it's the best table service meal in any of the WDW parks!
Let us know what your looking forward to about Tiffins in the comments below!