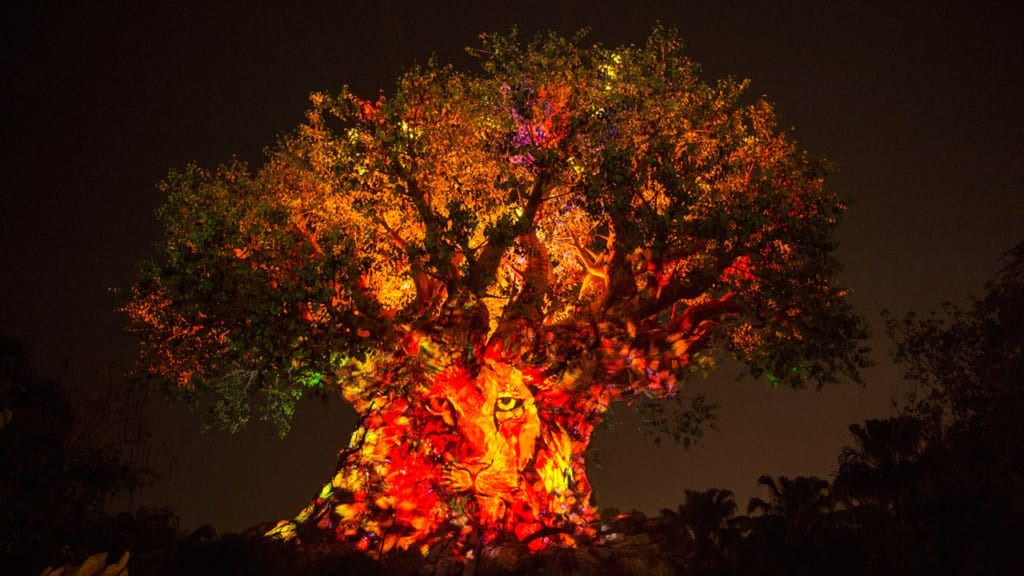 As you know if you've visited the Animal Kingdom before, the park has always closed before dark, and many people consider it only a half-day park. Well all that is about to change. I have awesome news that there are 4 new nighttime experiences coming to Disney's Animal Kingdom starting Memorial Day weekend Friday May 27th.
Nighttime Kilimanjaro Safaris:
Before, my advice for people going to the Animal Kingdom was always to get there at the park's opening and make a run for the Kilimanjaro Safari because the animals are always the most active first-thing in the morning. Well now there is a whole new way to experience the safari, and that is at night! You'll be able to observe the animals like you've never seen them before! There will be artificial lighting that will seem like it is always right at dusk. Even a new animal: the hyena will be introduced.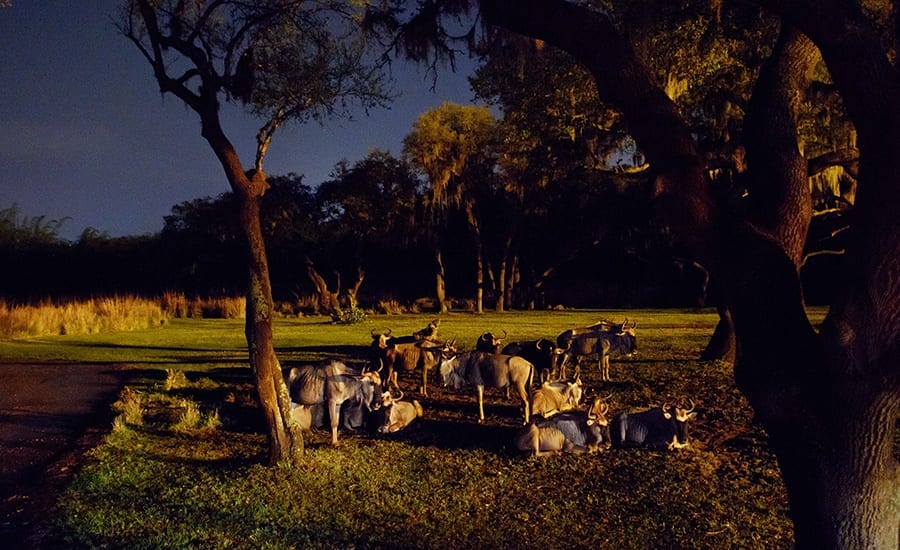 Jungle Book nighttime spectacular (May 28th):
Originally the Discover River was supposed to used for the nighttime spectacular: "Rivers of Light" but the show has had some technical difficulties and isn't ready for the public yet. That's not all bad news for us because instead Disney decided to capitalize on the popularity of the new Jungle Book movie with a new show entitled: "The Jungle Book: Alive with Magic".
This nighttime water show will take place in the same location on the river and will tell the tale of our favorite jungle boy Mowgli and his animal friends. The show uses the same water screen technology that will be used eventually for "Rivers of Light". I think this is a smart play by Disney and even if it isn't around for a long time (rumors are that "Rivers of Light" might be ready by September) it will be a can't miss show for the summer!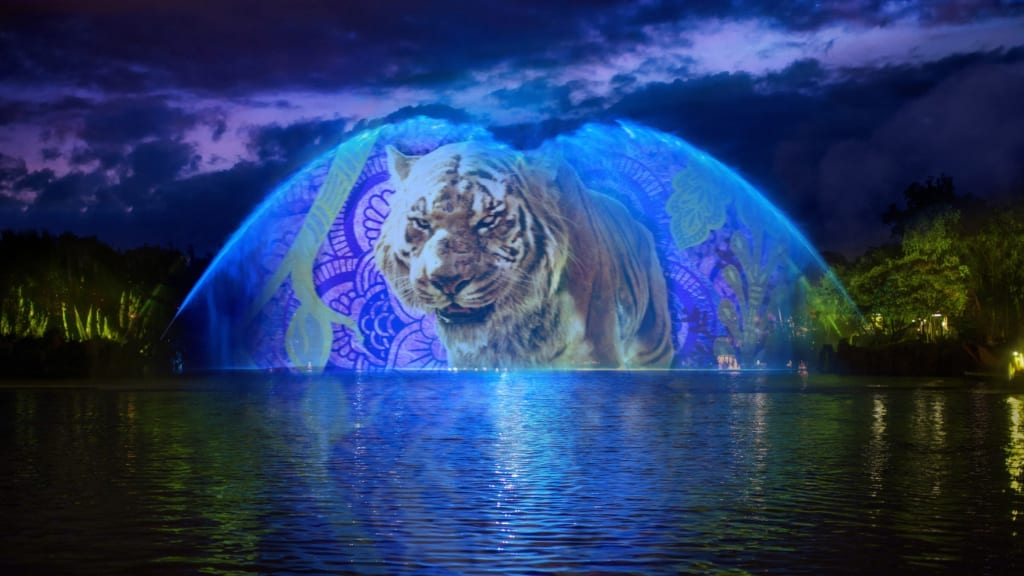 Tree of life awakening shows:
Using high definition color projectors, animal spirits will be brought to life each night by magical fireflies that reveal colorful stories of wonder and enchantment along with other amazing sights at the Tree of Life.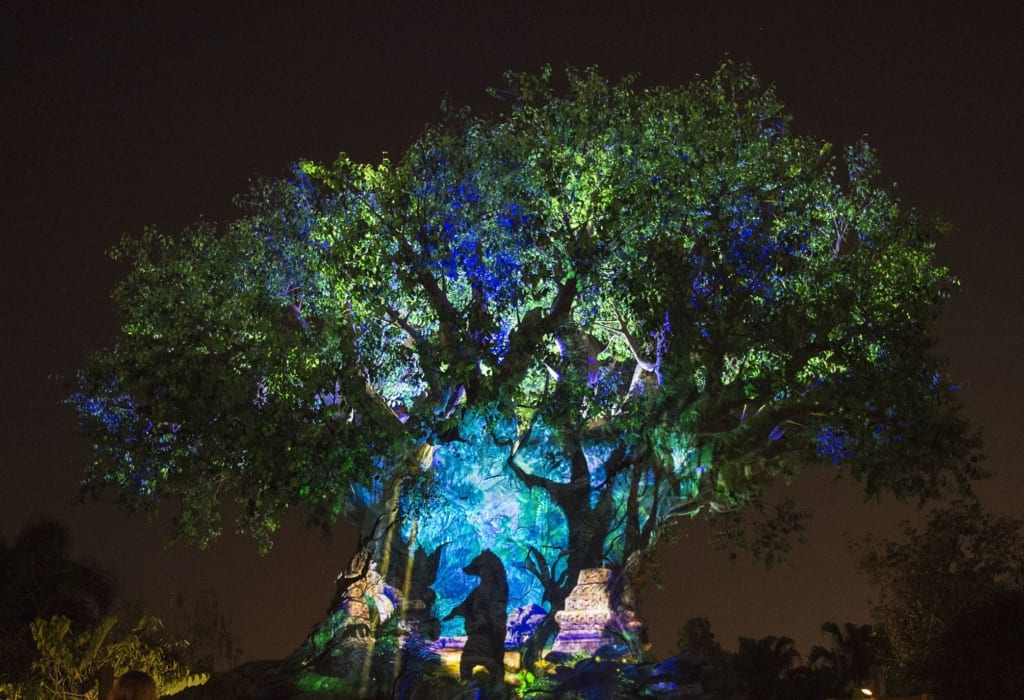 "Harambe Wildlife Parti" and "Discovery Island Carnivale."
There are two new parties, the first: Harambe Wildlife Parti will be a nightly celebration in the Africa area of the park and will feature a variety of singer, dancers and acrobats. The Carnivale will be on Discovery Island and will have floats, dancing, and will be a place for the whole family to get involved.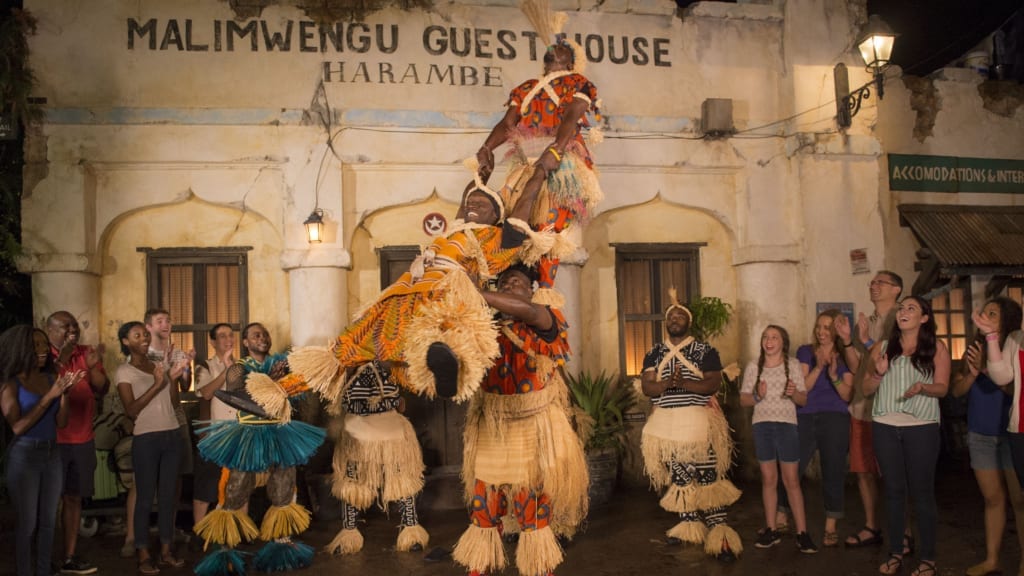 This is not to mention that the new sit-down restaurant Tiffins is also opening May 27th and will feature amazing eats focused on Asian, African and South American Cuisine. Also next door there will be the new Nomad Lounge with exotic cocktails, wine and beer and amazing waterfront views.
Fastpass+ and dining packages are now available for these experiences.
Overall it looks to be a great summer and one of the highlights will be these new nighttime experiences at the Animal Kingdom. Get down there Memorial weekend and experience them for yourself.
Let us know what you are most looking forward to in the comments section below