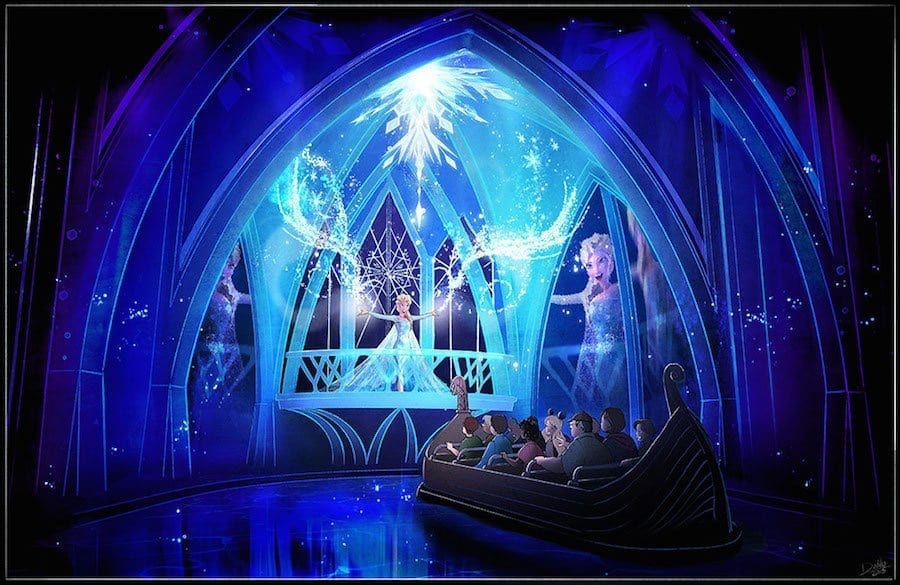 If you have been waiting to find out when exactly the new Frozen Ever After ride is opening, your wait is over: June 21st.
The new ride that occupies the space once inhabited by the Maelstrom ride in the Norway Pavilion and will transport guests on an adventurous boat ride through the kingdom of Arendelle. The ride goes through three phases, the "Summer Snow Day" celebration where Queen Elsa uses her magical freezing powers to create beautiful Winter scenes (even if it's 95 degrees outside in the Florida heat)
Then paying a little homage to it's ride predecessor, you are ported to Troll Valley and then to Queen Elsa's Ice Palace in the North Mountain.
Fastpass is already available for the ride and I suggest you book it as soon as possible. Seeing the great popularity of the Frozen series, this is sure to be the most popular ride in Epcot the whole summer and probably for a foreseeable time! There has been a lot of backlash against the ride because of the closing of the Maelstrom ride. It's not because of the huge lines that were there (it was always empty) but because it depicted a part of the Norwegian culture that I hope we don't lose out on entirely now that it's changing into a ride made to appease the billions of Frozen fans.
Lastly the Royal Sommerhus (Anna and Elsa's summer home) is opening also June 21st and you will be able to go there and take photos and get autographs with the princesses.
I 'm cautiously optimistic about Frozen Ever After, I really hope Disney doesn't disappoint and turn it completely into a fairly tale kiddy ride, leaving out the grand culture of Norway. We'll see June 21st.
Let me know what your thoughts are about the new ride or if you prefer the old Maelstrom in the comments section below…