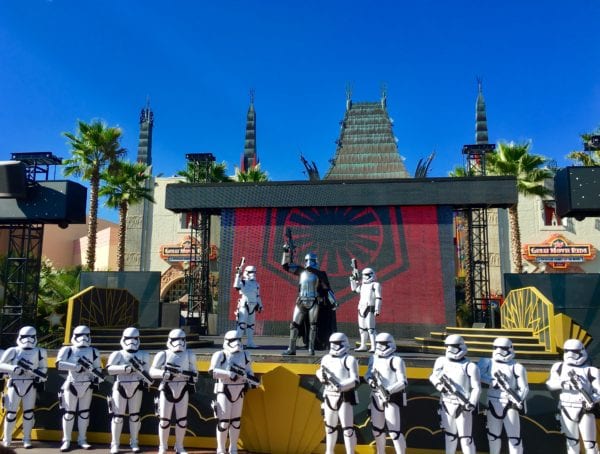 UPDATE: Originally because of the Star Wars Stage Show changes going on the show Star Wars: A Galaxy Far, Far, Away is closed but was supposed to come back this week. Now there has been a delay and we don't know yet when it's coming back. My guess is not very long probably a week or so because it's sure to be around for most of the Summer period. Stay tuned…
Some have been asking why Star Wars A Galaxy Far, Far, Away is down, now we have our answer. According to WDWMagic.com, Star Wars Stage Show changes are happening now while the show is closed for refurbishment and is going to use a new mobile stage for the show instead of the existing permanent ones when it reopens on June 15th.
This is great news because it will free up some more viewing space for the nighttime show "Star Wars: A Galactic Spectacular" which sometimes can be hard to see because of the stage there now.
The following photo by @bioreconstruct shows the current state the Theater without the stage in front of it: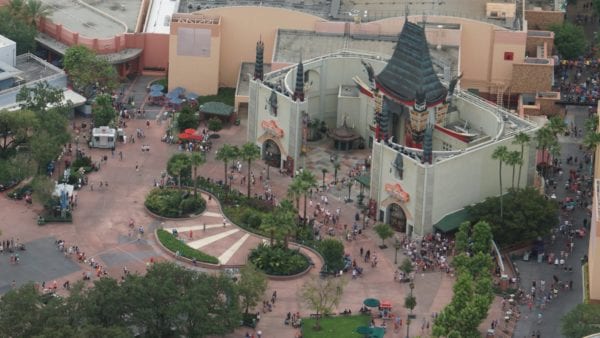 These new mobile stages will be put in place each morning before the first Galaxy Far, Far, Away show, and then be removed after the last show of the day in time for both the new "Disney Movie Magic" projection show and "Star Wars: A Galactic Spectacular" in the evening.
I for one am really happy as it means better viewing opportunities for everyone and that I don't have to get there quite as early to have a spot for either show! 😉
Your Thoughts:
I want to know what you think about the Star Wars Stage show changes. Have you seen either of the Hollywood Studios nighttime shows? How was your view when you went? Let us know in the comments section below!
If you enjoyed this article, as always I appreciate it if you'd share it with others via social media. I work hard at making this website into a useful resource for you and your family to plan your visit to Walt Disney World, and I hope it can help you! Thanks 🙂
News Credit: WDWMagic.com