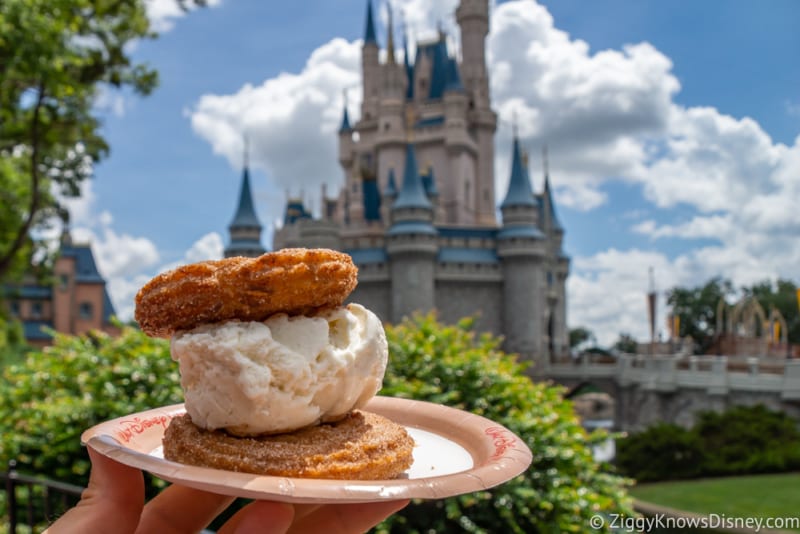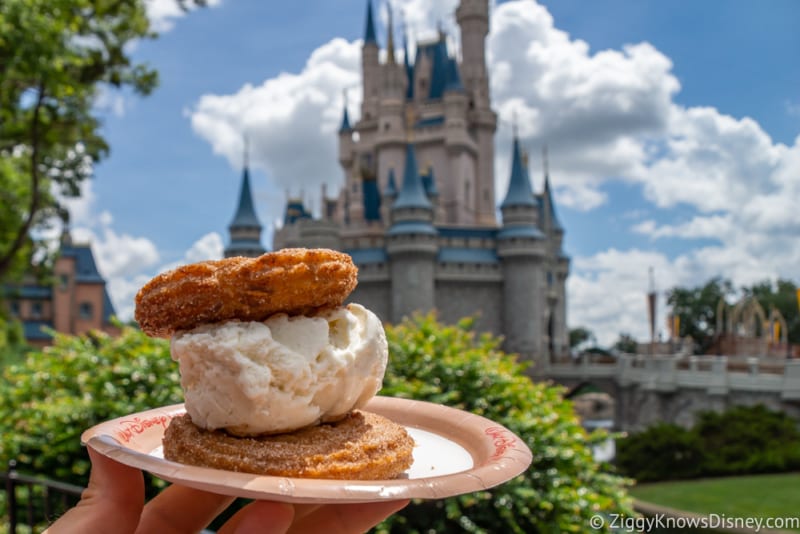 It's not often that I can walk past Sleepy Hollow Refreshments in Disney's Magic Kingdom without the aroma from all the goodies pulling me in. In fact the Fresh Fruit and Nutella Waffle Sandwich is one of my favorite all-time snacks in Walt Disney World! So when we heard there's an Ice Cream Churro Sandwich there now, it got me instantly watering at the mouth to try it! So we stopped by to do a review of the new Ice Cream Churro Sandwich at Sleepy Hollow Refreshments!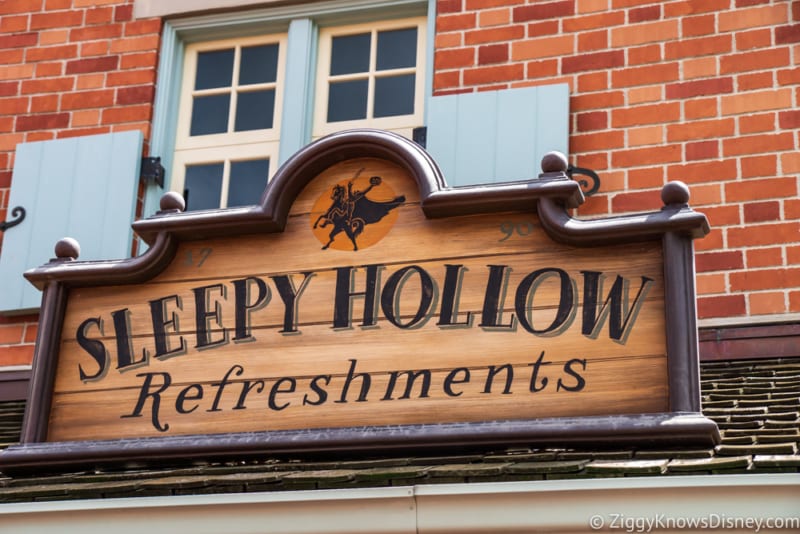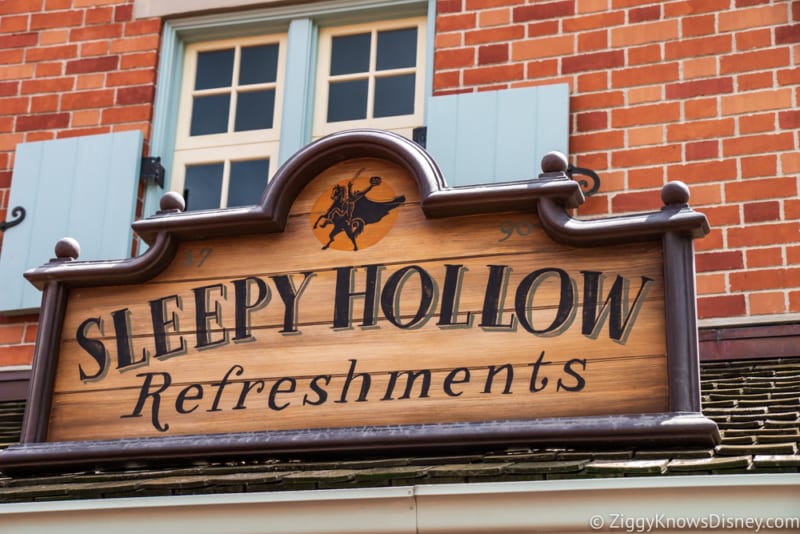 Luckily there wasn't a big line when we arrived so we jumped right in!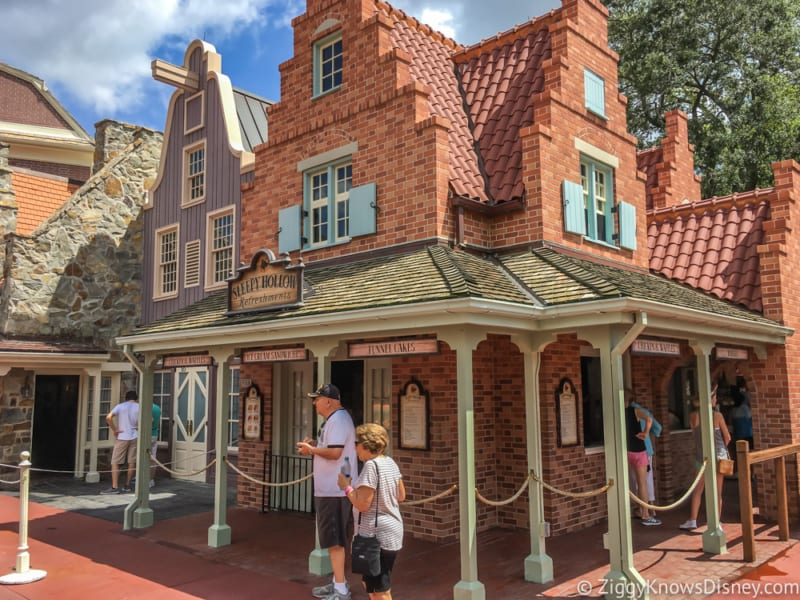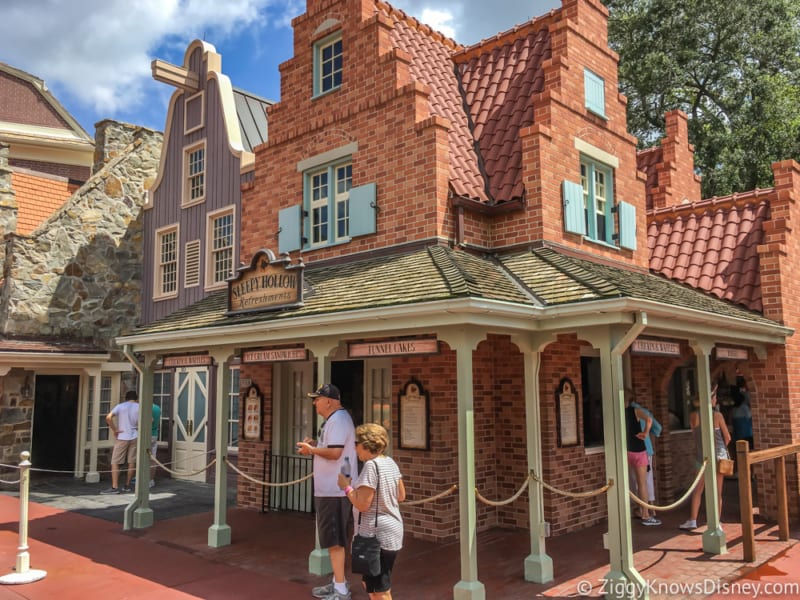 Honestly looking at the menu everything is appealing to us! We already said the Fresh Fruit Waffle Sandwich is one of our favorites, and the Sweet and Spicy Chicken Waffle Sandwich and the Breakfast one are amazing too! The Pretzel Hot Dog is awesome too and reminds me of the Hot Dog wrapped in dough from Satu'li Canteen which we also love! ?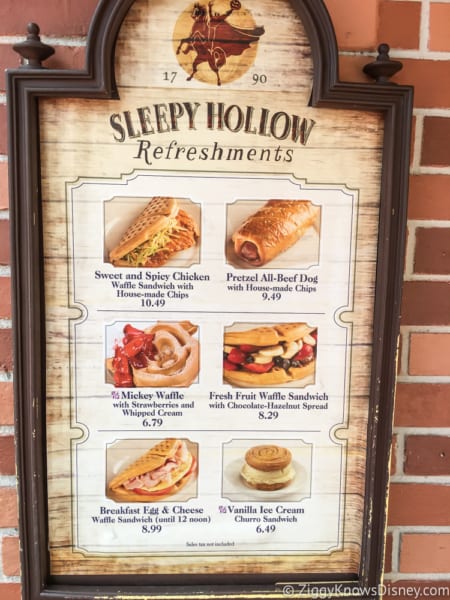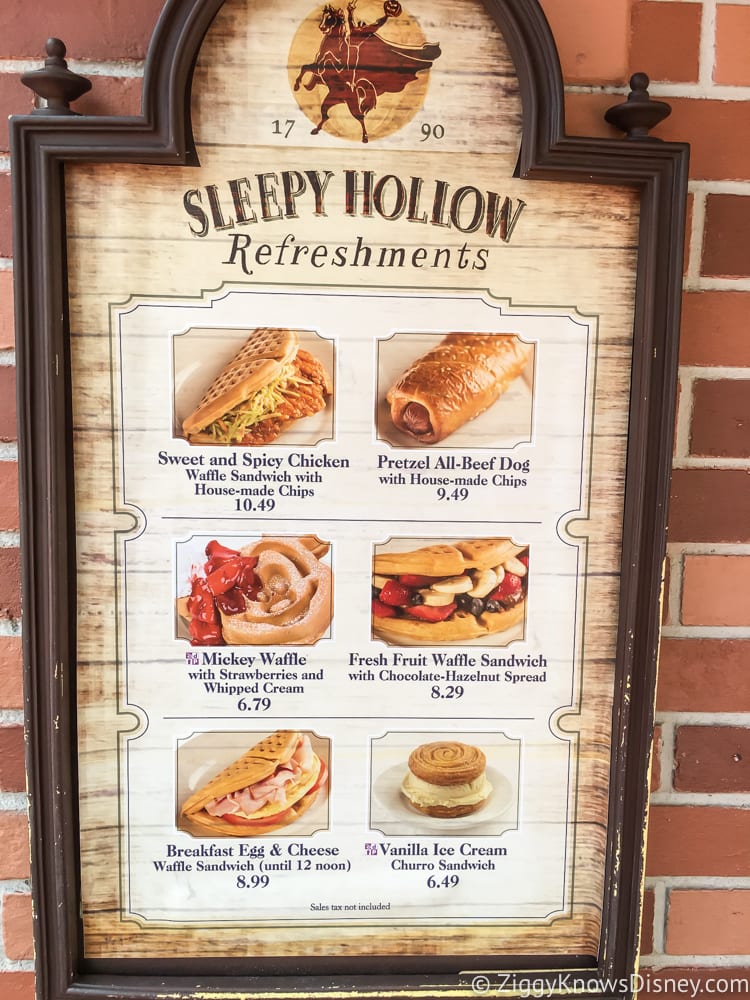 But enough of that….we're here for the Ice Cream Churro Sandwich!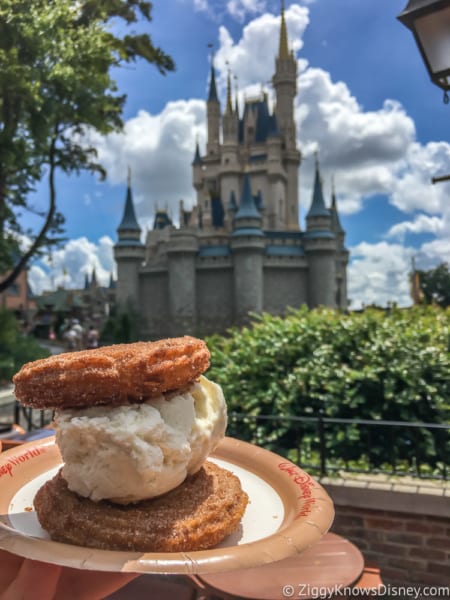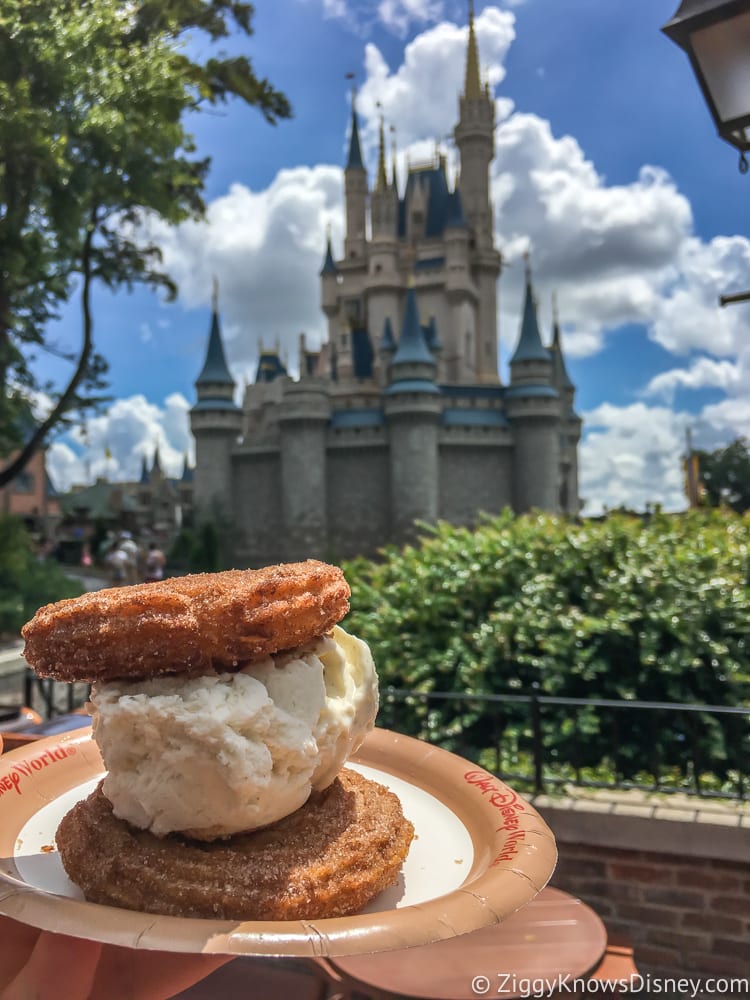 So the Ice Cream Churro Sandwich comes on two thick rolled-up churros with a generous portion of vanilla bean ice cream in the middle. The ice cream itself is pretty standard Disney World ice cream from Edy's, but is was a really big scoop!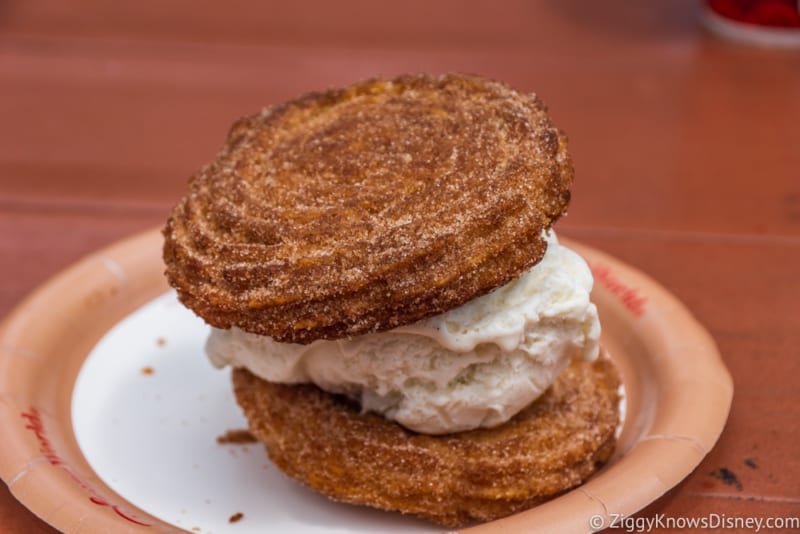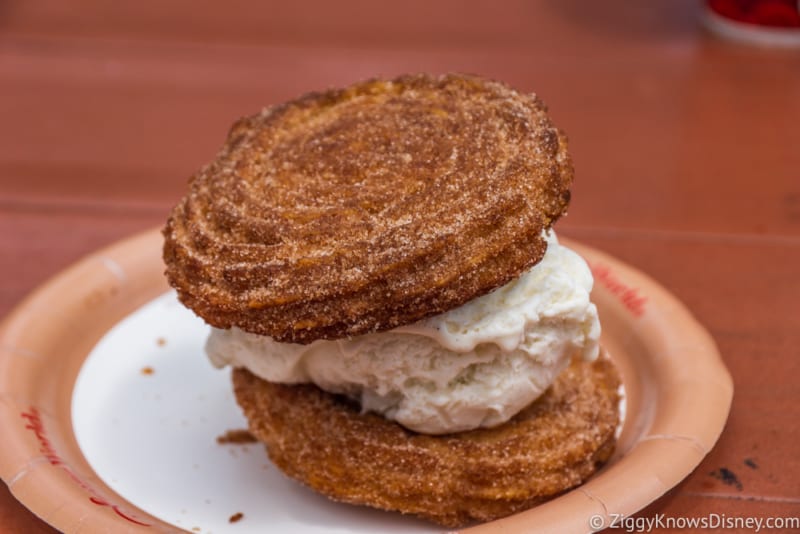 Immediately when they give you the plate and you feel the weight, you can tell this isn't your normal ice cream sandwich. And this thing is really huge! You can easily split it with another person.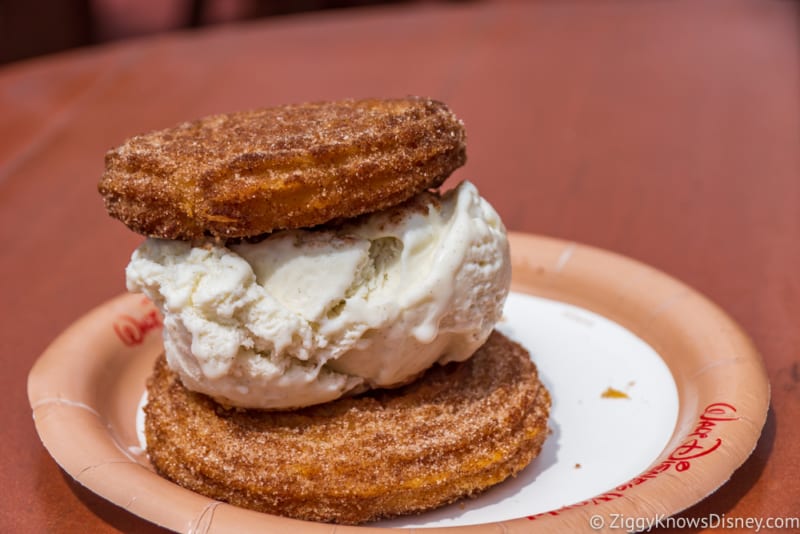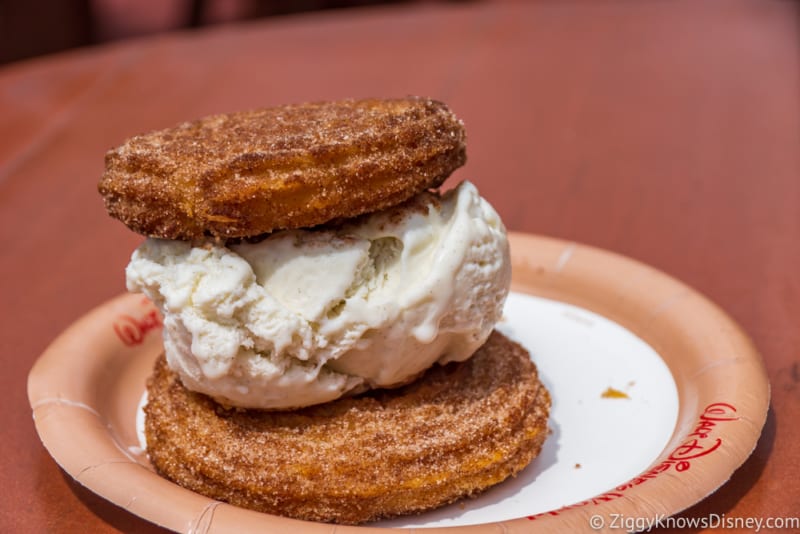 The churro itself was tasty, completely covered in yummy cinnamon sugar, but it suffers the same problem as most Disney World churros in being a bit too dense and doughy, especially in comparison with the far superior Disneyland versions. That was the case here. I thought the churro part itself was too thick and dense. I understand it has to be sturdy enough to hold all the ice cream but it was just a bit much. It's also super messy, so if you get one, don't make the same mistake as me and get enough napkins!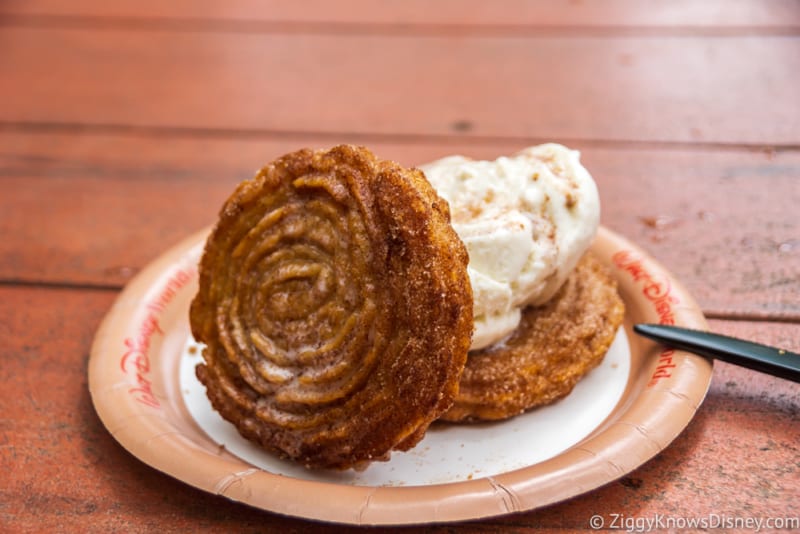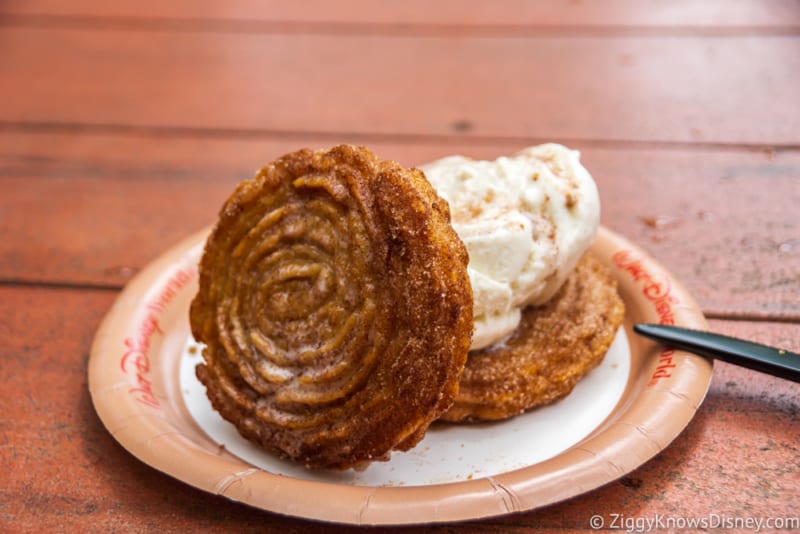 Overall I think the Ice Cream Churro Sandwich was tasty and something to try for churro lovers, but not a must-try Magic Kingdom snack and not as good as the Fruit Waffle from Sleepy Hollow.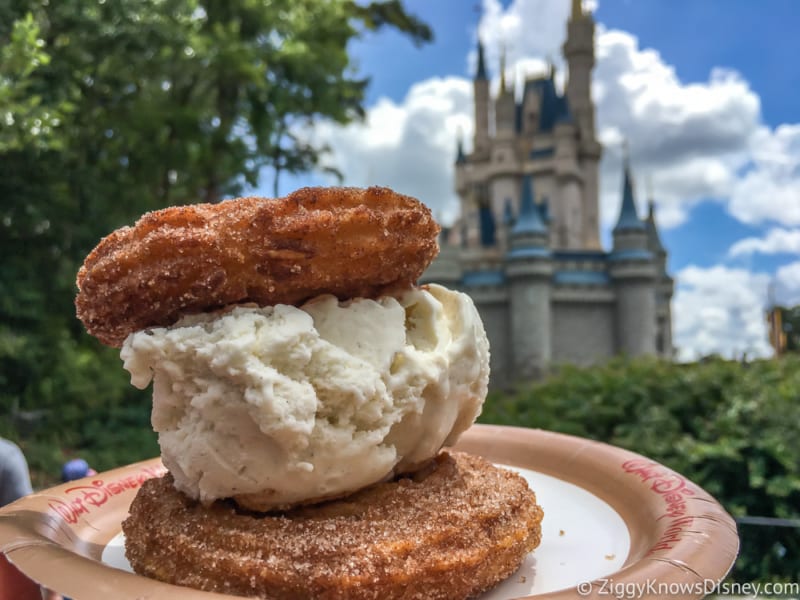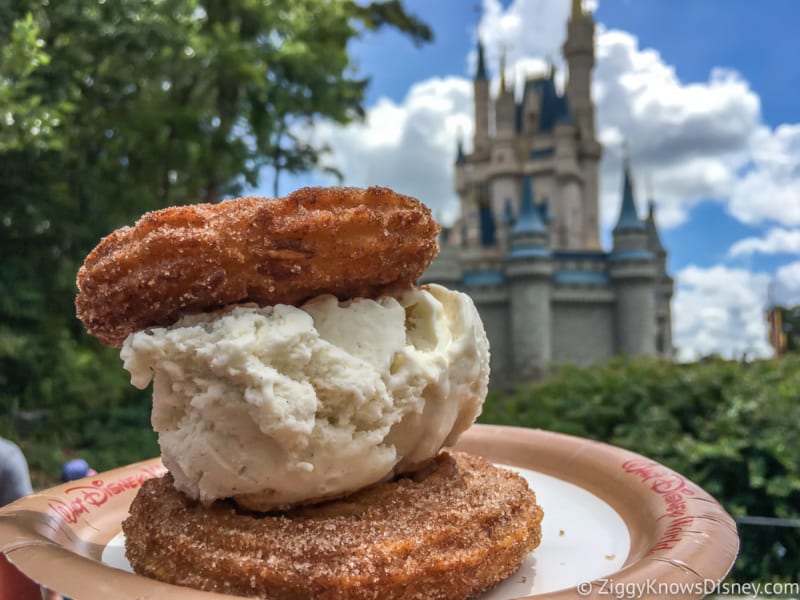 I hope you enjoyed this review of the Ice Cream Churro Sandwich from Sleepy Hollow Refreshments. Please check out our other food reviews on our Walt Disney World Dining Reviews page for a full look at some of our favorite restaurants!
Your Thoughts:
I want to know what you think about the Ice Cream Churro Sandwich.
Have you tried it yet?
What do you think of it?
Let us know in the comments section below!
If you enjoyed this article, as always I appreciate it if you'd share it with others via social media. I work hard at making this website into a useful resource for you and your family to plan your visit to the Disney Parks and I hope it can help you! Thanks 🙂