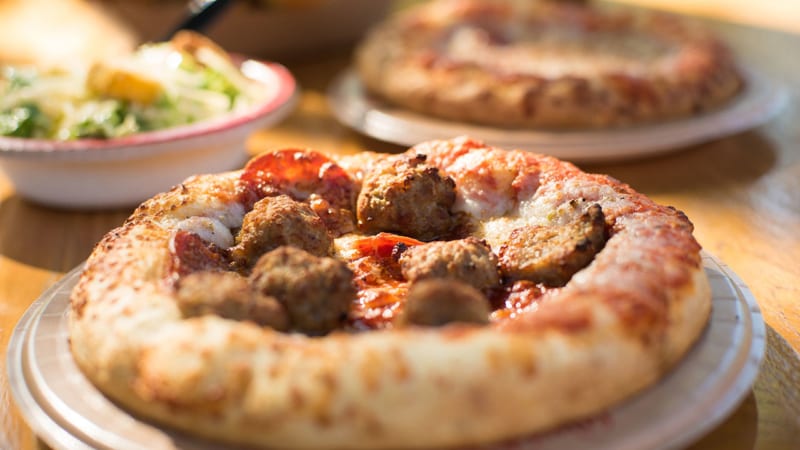 Disney is always bringing us more delicious treats in the parks and we are happy to announce a whole bunch of new food items now available in Disney's Animal Kingdom for July 2018 and beyond! I can't wait to show you all the great food waiting for you on your next visit. Let's see what there is:
Pizzafari:
If you're in the mood for Italian food in Disney's Animal Kingdom then you're sure to head for Pizzafari. You may be used to the usual quick service dining experience when at Pizzafari but now guests will also have the option to enjoy a brand-new Family-Style Dining Experience.
With this new experience guests will be seated in one of two special dining rooms for this experience, and then choose from election of family-style plates delivered right to your table: two appetizers (Caprese Salad and Caesar Salad), as well as three entrees, including pasta, chicken, and pizza dishes, and of course dessert.
The Family-Style Dining Experience is available between 5pm – 8pm starting July 31. The cost is $19.99 for guests ages 10+ and $11.99 for guests ages 3-9. If you would like an alcoholic beverage you can pay for that separately. This also counts towards 1 Quick Service Credit on the Disney Dining Plan. Reservations are needed and can be made at DisneyWorld.com/Dine or by calling 407-WDW-DINE (407-939-3463) starting Tuesday, July 17.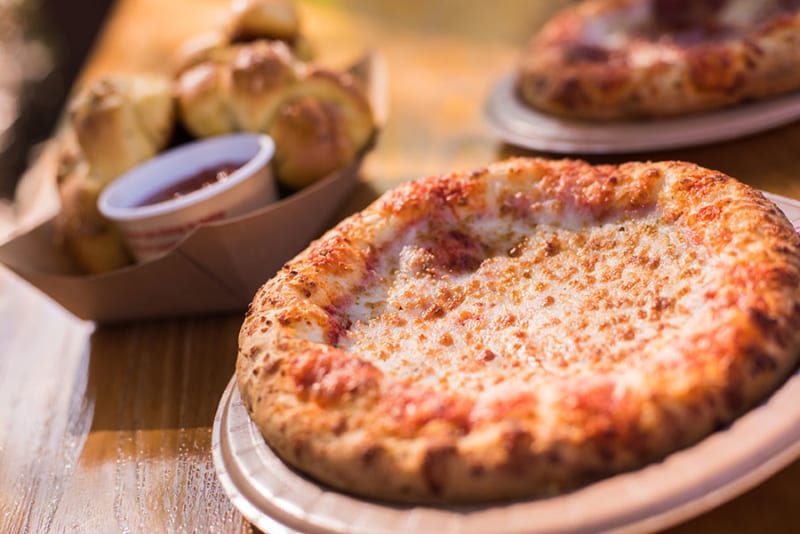 The whole quick service menu itself has changed. Look at some of the offerings:
The Round Pizzas are also back and can be had with: reshly baked Cheese, Pepperoni, Vegetable, or Sausage & Pepperoni Pizza.
Also try the Shrimp Flatbread with roasted shrimp, tomato, red pepper, Alfredo sauce and pesto and topped with greens.
Caesar Salad with Chicken.
Fresh-baked Garlic Knots topped with cheese and served with marinara sauce
Cannoli Cake – a slice of chocolate cake with chocolate chip cannoli filling and topped with chocolate ganache and a mini cannoli filled with sweet ricotta cheese and chocolate chips.


Satu'li Canteen: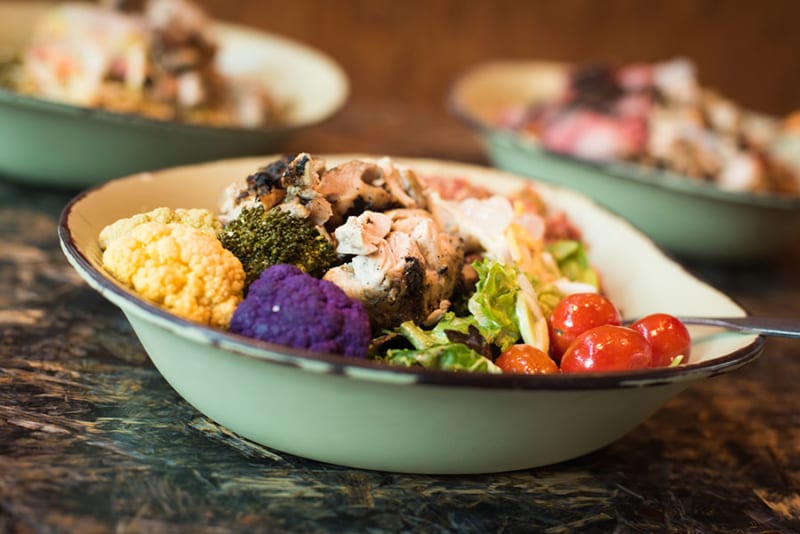 New Build-Your-Own-Bowl Options Now Available. Combination Bowl with grilled beef and chicken join the protein menu with two new base selections: a Rice and Beans base and a Hearty Salad base.
Satu'li Canteen remains one of my favorite quick service restaurants in all Walt Disney World. You can read our Satu'li Canteen Review to see why we love it so much!
Tiffins: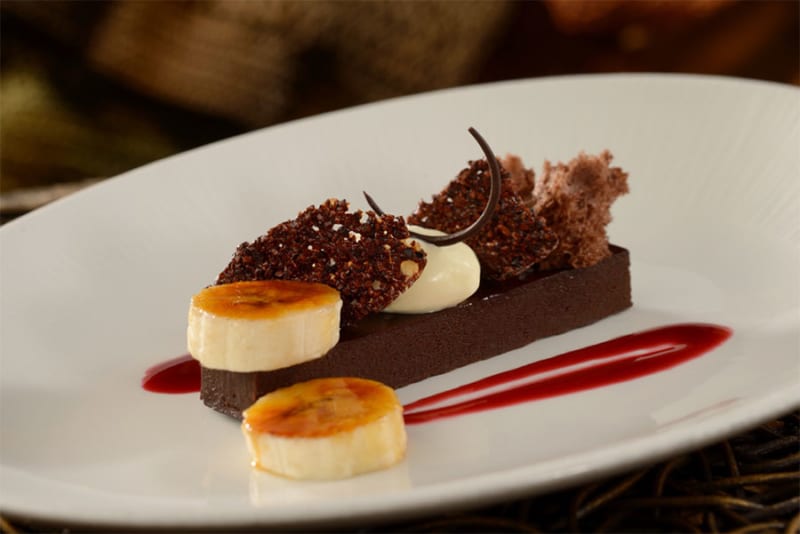 Tiffins is another favorite of ours and they now are offering a new 2-Course Lunch Menu!
This new two-course lunch menu includes your choice of appetizer and entrée or entrée and dessert.
Appetizer selections include:
Apple Walnut Salad or
Spiced Chickpea Falafel
Main Course selections include:
Wagyu Beef Tagine
Paella
Roasted Chicken Breast.
Desserts:
South American Chocolate Ganache
Guava Mousse.
This lunch menu is $35 per person (plus tax and tip) or 2 Table Service Credits on the Disney Dining Plan. The Tiffins 2-Course Lunch Menu is served from 11am to 3:30pm daily. Reservations can be made at DisneyWorld.com/Dine or by calling 407-WDW-DINE (407-939-3463).
Check out our Tiffins Review to see why it's one of the best theme park restaurants you'll ever try!
Restaurantosaurus: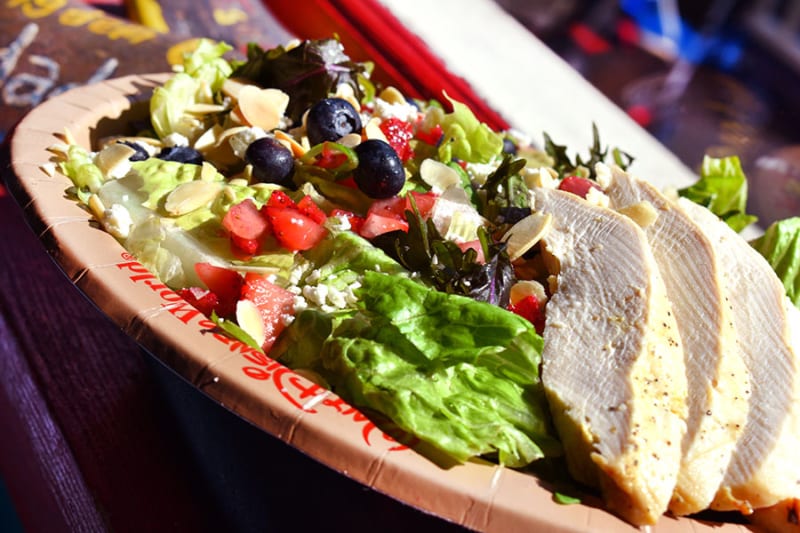 At Restaurantosaurus you'll find a new Grilled Chicken Salad with Summer Berries, Breaded Shrimp served with French Fries, and Shrimp & Chicken served with French Fries.
Flame Tree Barbecue:
the new Banana Maple Cake is at the Flame Tree Barbecue. Vanilla chiffon cake with banana maple mousse is topped with a white chocolate glaze and crunchy meringue.
Harambe Market:
There are some new tasty dishes at Harambe Market to try like:
Pork Sausage with curried onion relish served on naan bread with black-eyed pea salad.
Roasted Vegetables with cauliflower, sweet potato, and chickpeas served over steamed rice with yogurt raita
For dessert try the Safari Cake: Coconut cake is made with pineapple-coconut mousse and coated in chocolate.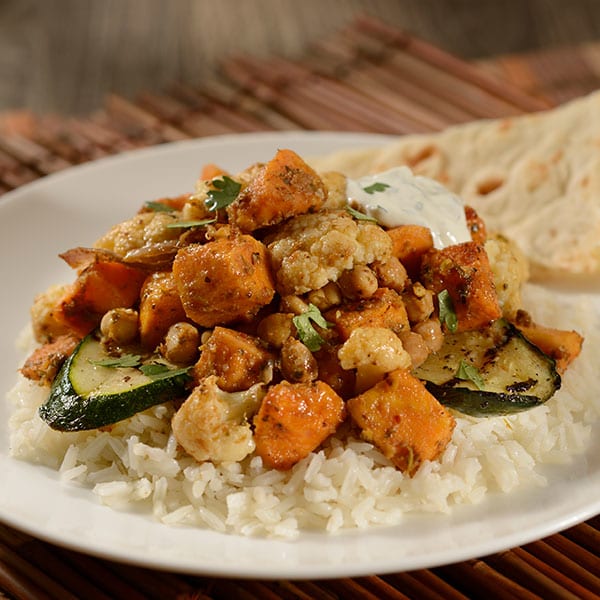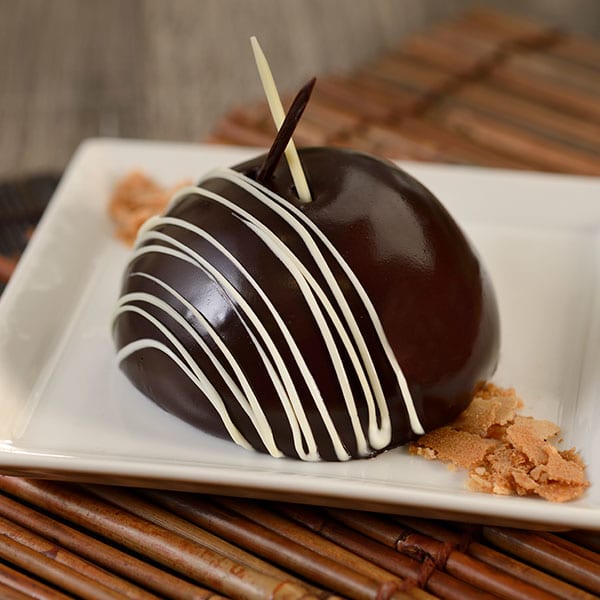 Warung Outpost: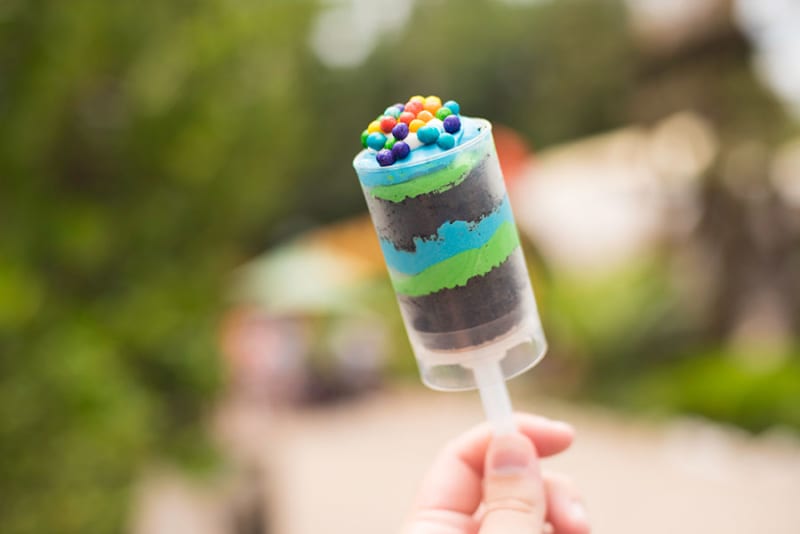 "Up!"-Inspired Cake Push Pop. Layers of earth chocolate cake, mountains and skies of green and blue buttercream, and balloons of crispy white chocolate. This is a good snack just before seeing the new "UP! A Great Big Bird Adventure" in Asia, where your favorite friends from Disney-Pixar's UP! show you some of the world's most exotic birds in this stage show.
Dino Diner: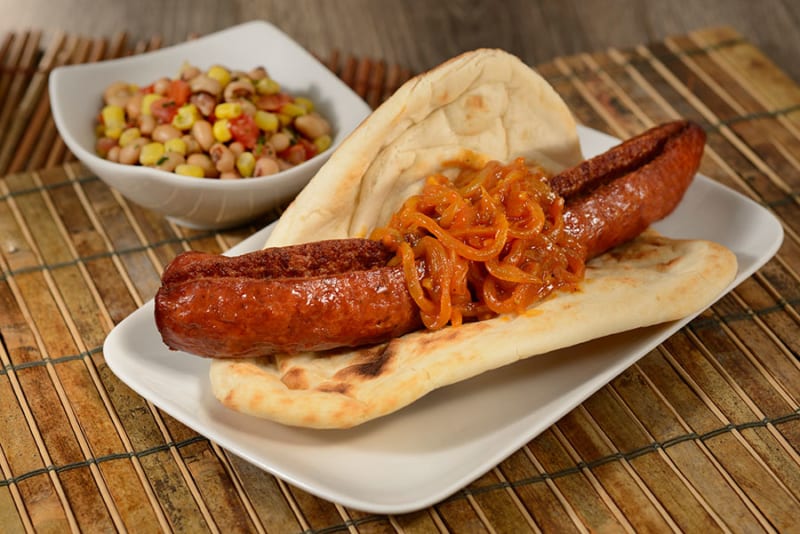 Head on over to the Dino Diner in DinoLand U.S.A for 2 new items, one savory and one sweet. First let's start out savory. The new Italian Sausage Hoagie has been added to the menu with broiled Italian sausage, sautéed onion, and sautéed peppers and served with potato chips.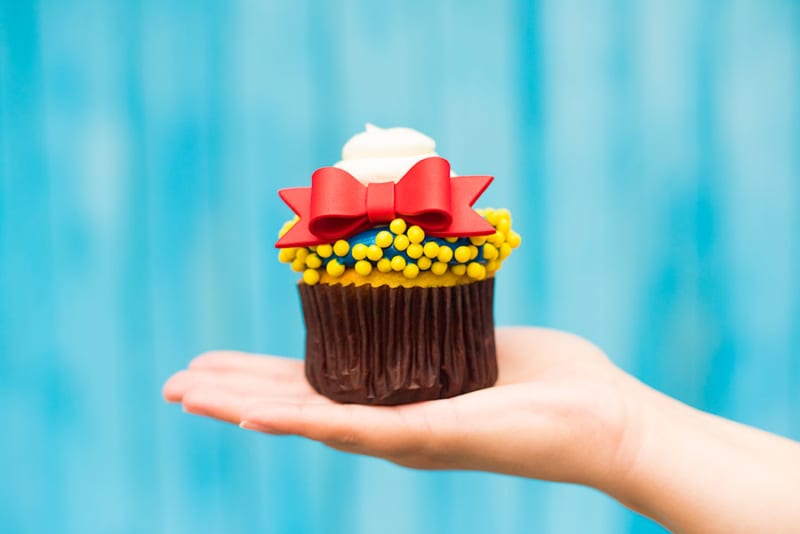 The Donald's Dino Bash! Cupcake is our last food item, and it may be our favorite! It's made from a vanilla cupcake filled with lemon-flavored white chocolate mousse and topped with buttercream, crispy pearls, and a red fondant bow! Sounds delicious!!
That's all the new food items in Disney's Animal Kingdom, we're looking forward to trying them ourselves and letting you know how they are! 😉
Your Thoughts:
I want to know what you think about All the New Food Items in Disney's Animal Kingdom for July 2018
What looks the best to you?
Which ones have you already tried?
Let us know in the comments section below!
If you enjoyed this article, as always I appreciate it if you'd share it with others via social media. I work hard at making this website into a useful resource for you and your family to plan your visit to the Disney Parks and I hope it can help you! Thanks 🙂
News Source: Disney Parks Blog