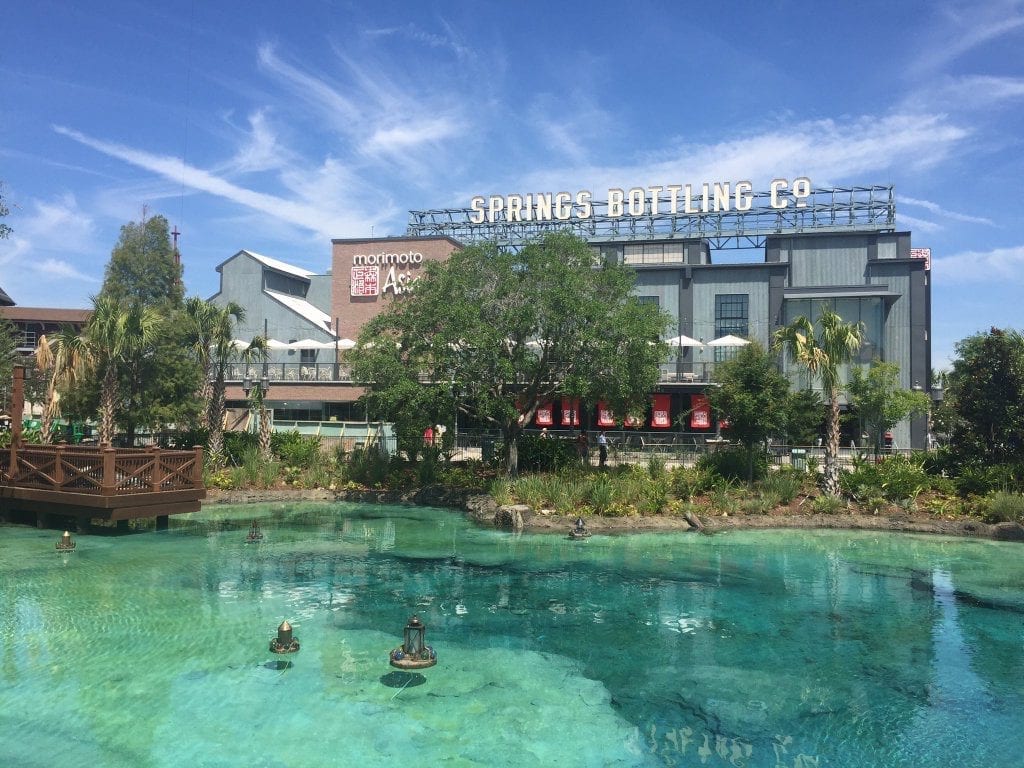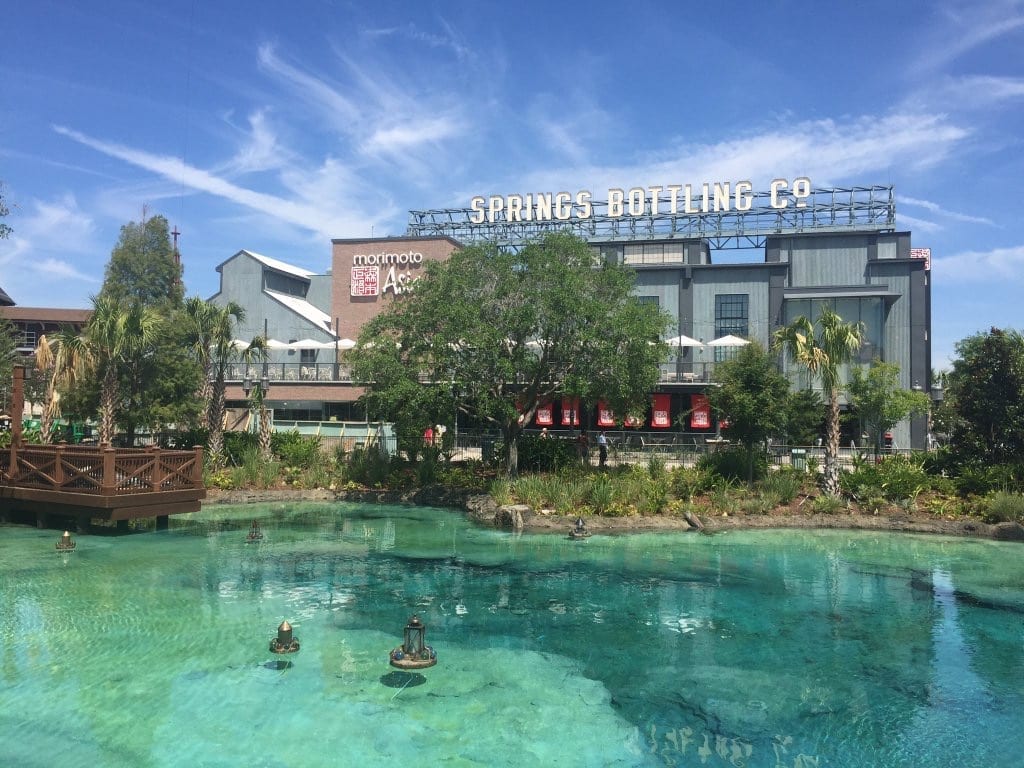 Over the past few weeks and months there has been a whirlwind of news coming from Walt Disney World, especially the news coming out of Disney Springs. Everyday I see article after article telling me all of the great new stores (and most importantly FOOD), and it's been hard to keep everything straight. As you probably know tomorrow, May 15th is the grand opening of the Town Center of Disney Springs!!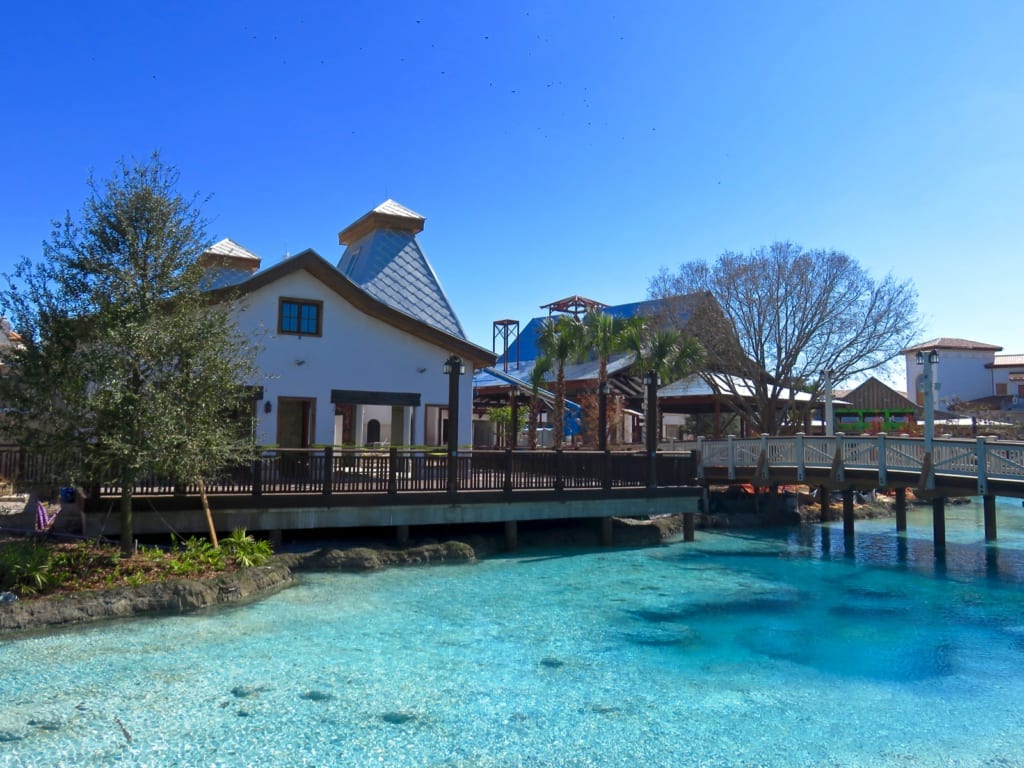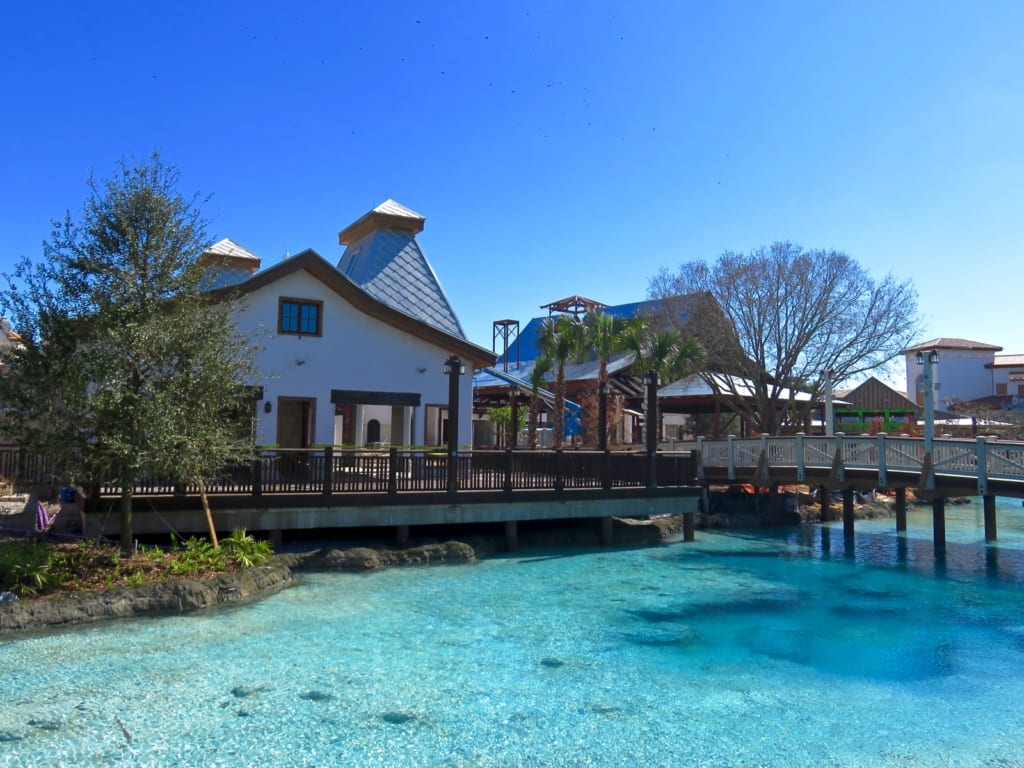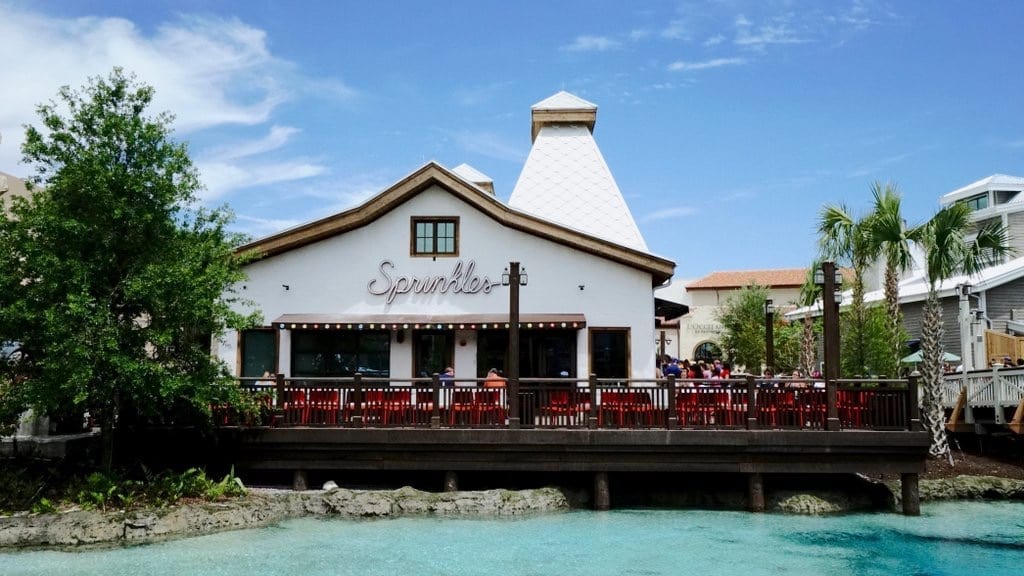 Before we look at the shops and dining options…take a look at the view! There's a beautiful waterway and bridge that looks like your in the Caribbean Sea. I'm sure it will be an amazing place just to wander around by yourself or with your family, looks super relaxing and peaceful. There's also a beautifully carved water fountain with horses and birds all around it. It looks like a wonderful Oasis away from the chaos that at times can be Walt Disney World.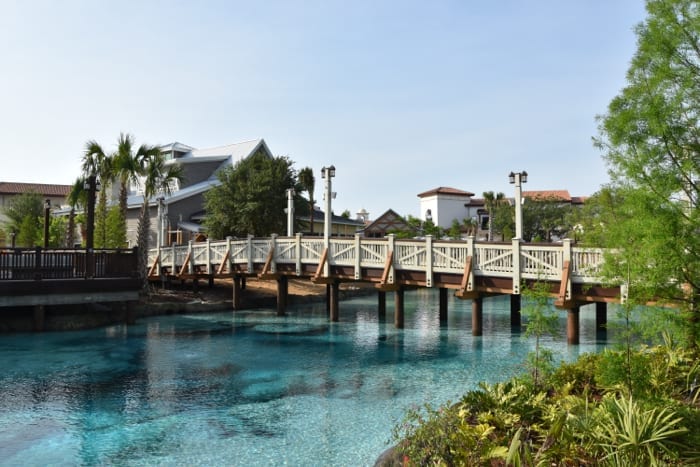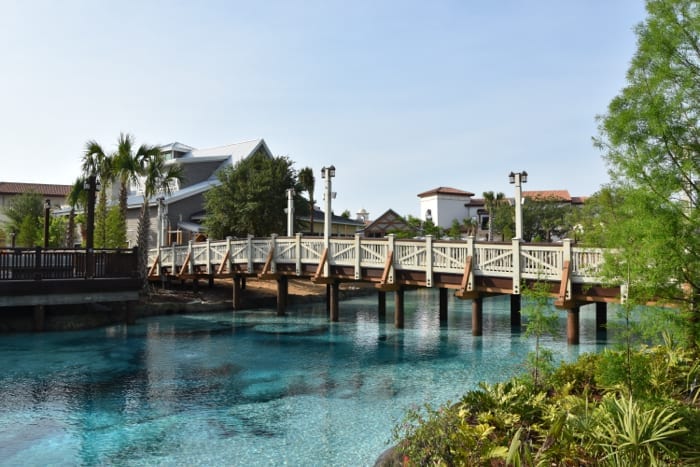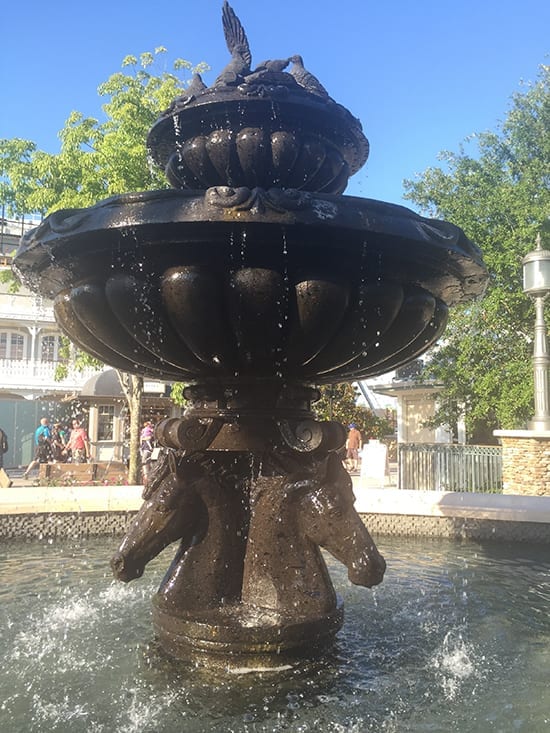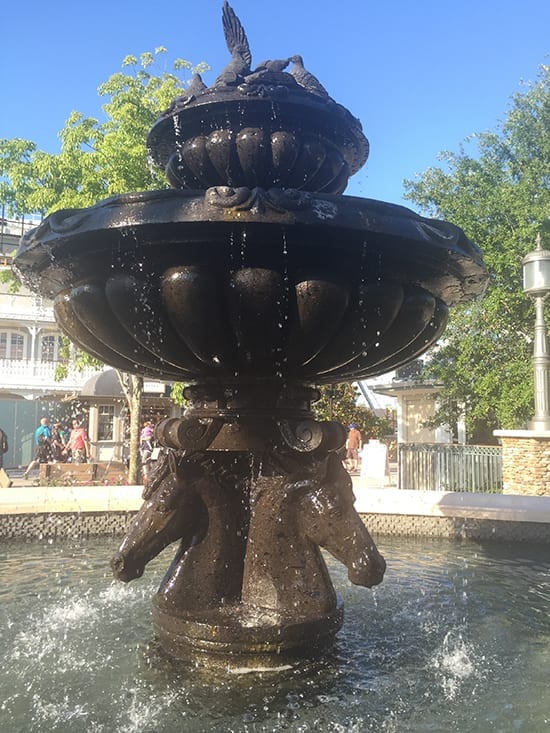 Ok now that your rested and relaxed, here are the highlights of what's opening tomorrow at Disney Springs:
Dining:
D-Luxe Burger: Everyone loves a good burger and here they'll have your traditional juicy cheeseburger if that's what you like. But they also have more exotic burgers as well like the:
El Diablo Burger – with fried banana peppers, pepper jack cheese and chipotle mayonnaise
Veggie Burger – for those healthier than me
and soon to be my wife's favorite a Barbecue Classic Burger – a Beef patty topped with a fried onion ring, smoked Gouda, bacon, and barbecue sauce.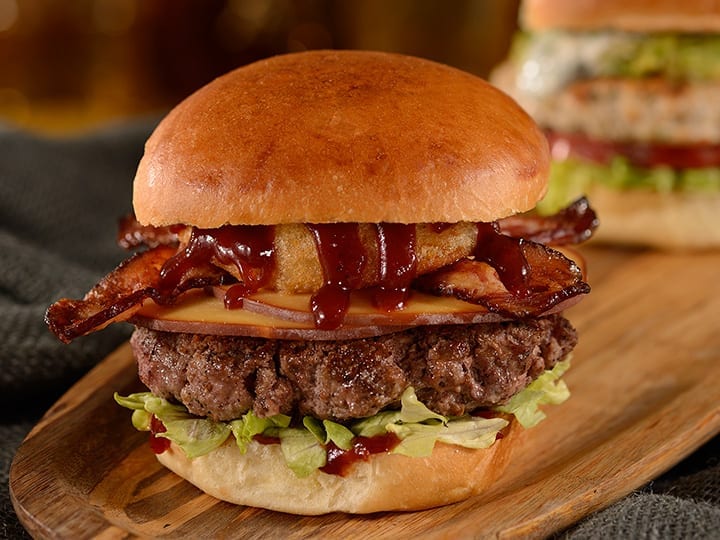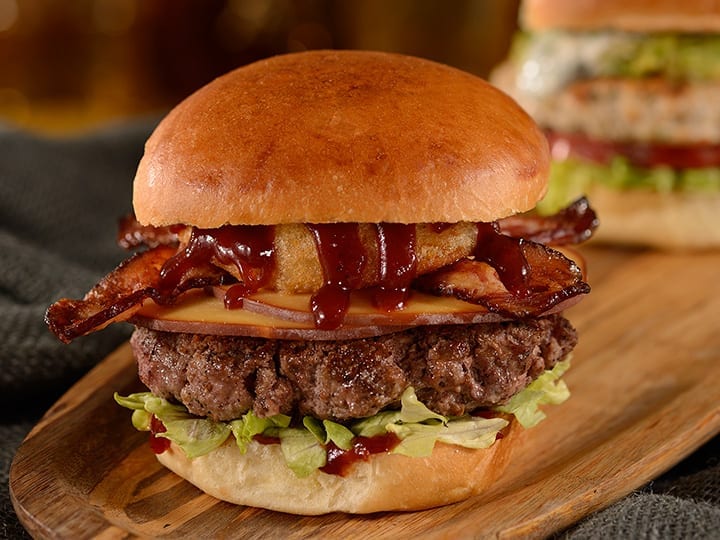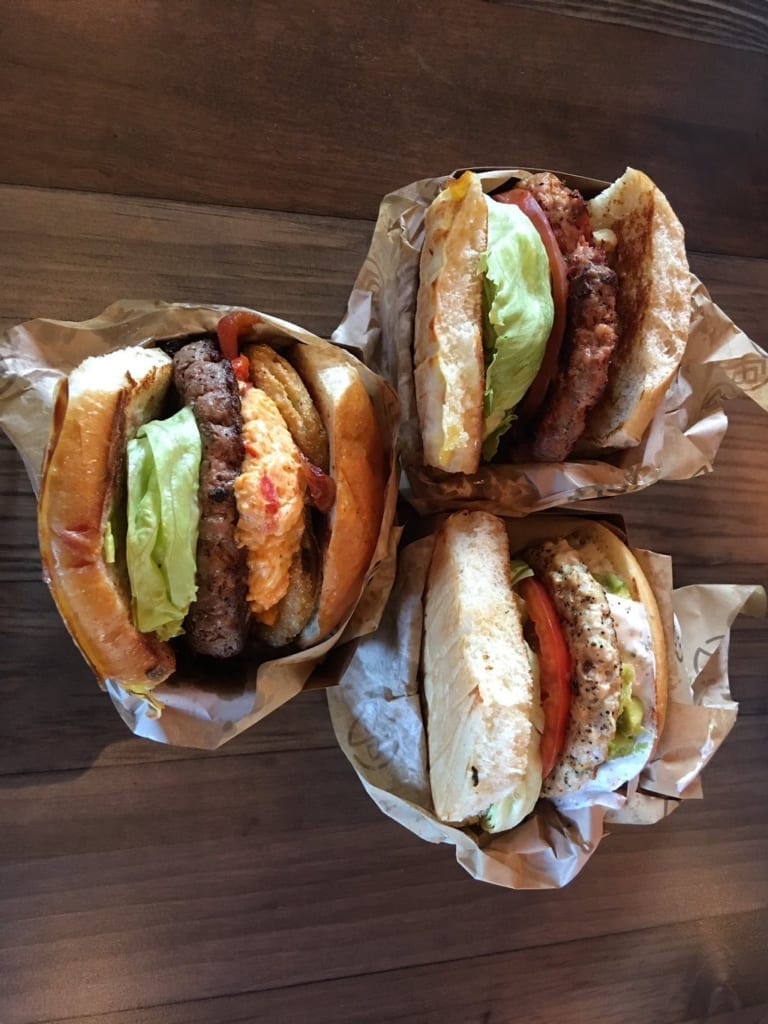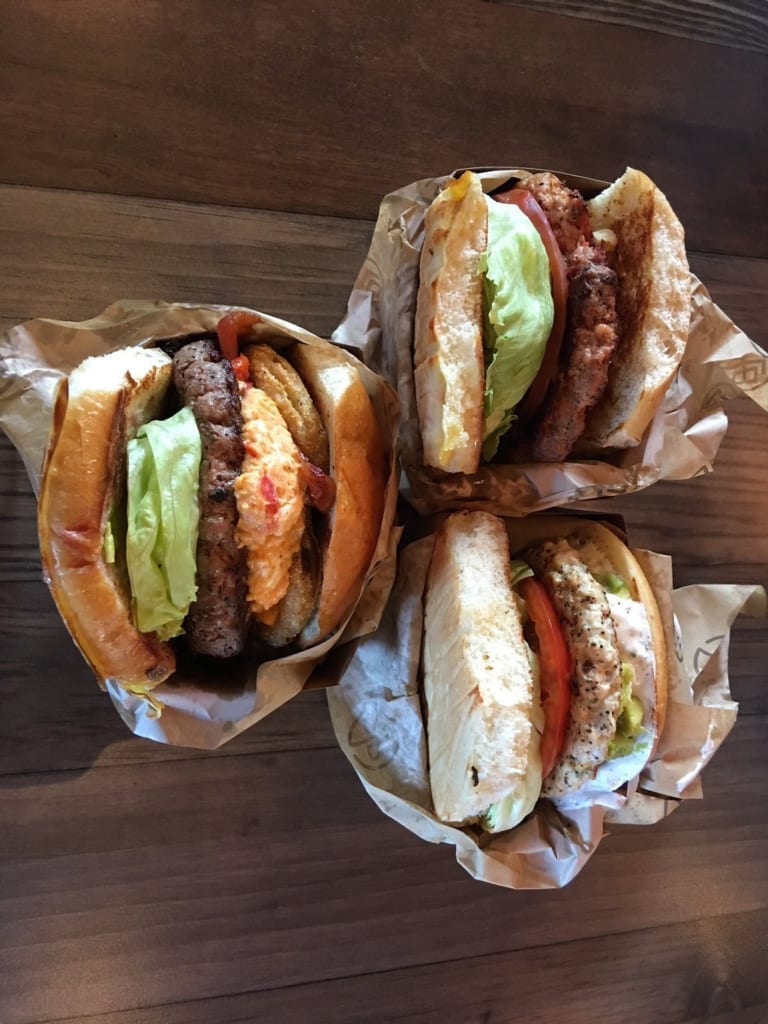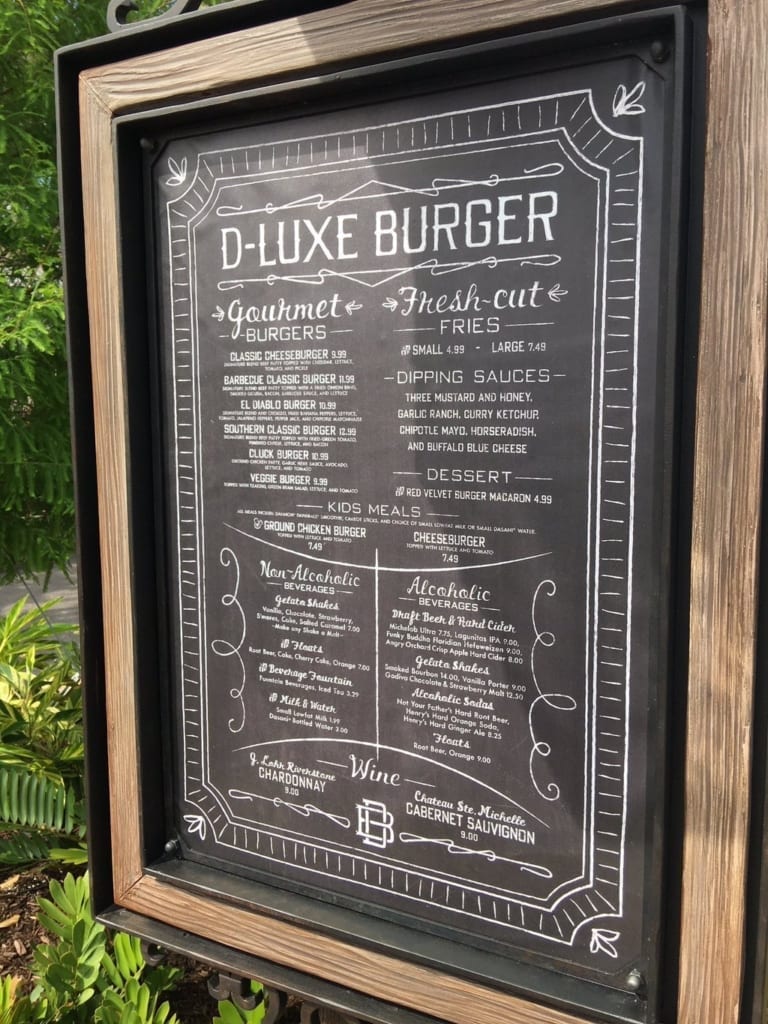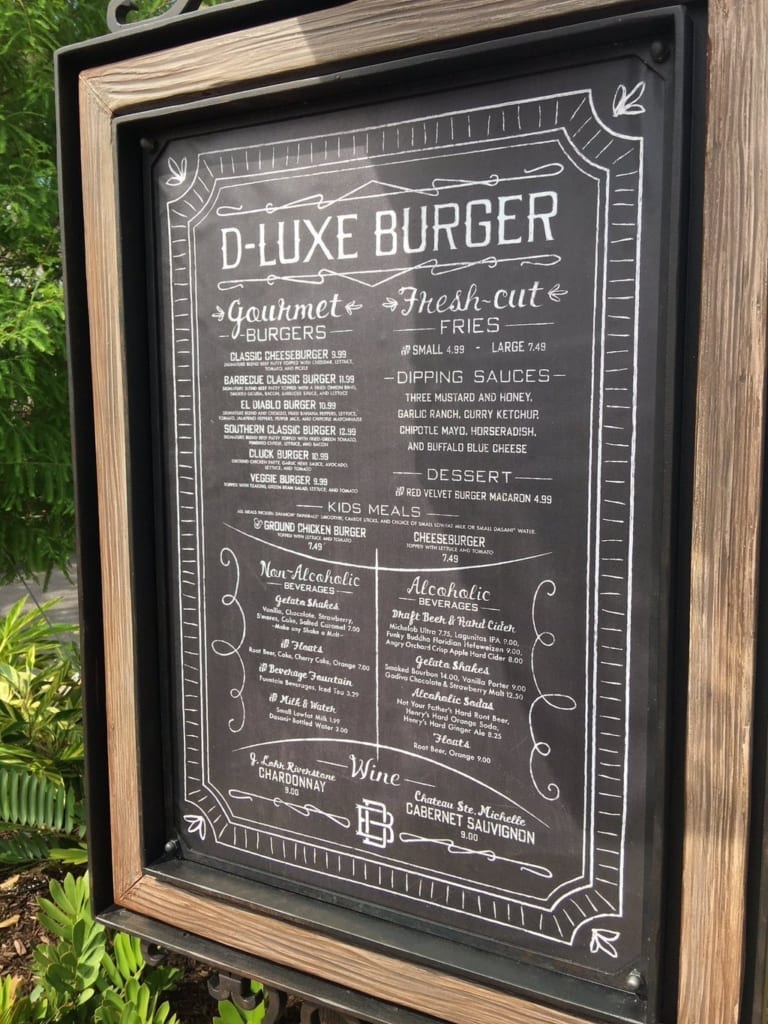 The Daily Poutine: For anyone that's been to Canada you are already drooling! Some options include:
the Classic thick, hot and crispy french fries covered in gravy and cheddar cheese curds.
Then there's the Latin version with fried yucca, black beans, pulled pork and queso fresco
the Italian with balls of mozzarella and Bolognese sauce
and the French with a creamy mushroom sauce and Gruyere cheese.
to drink: Beer, Sangria and fountain sodas.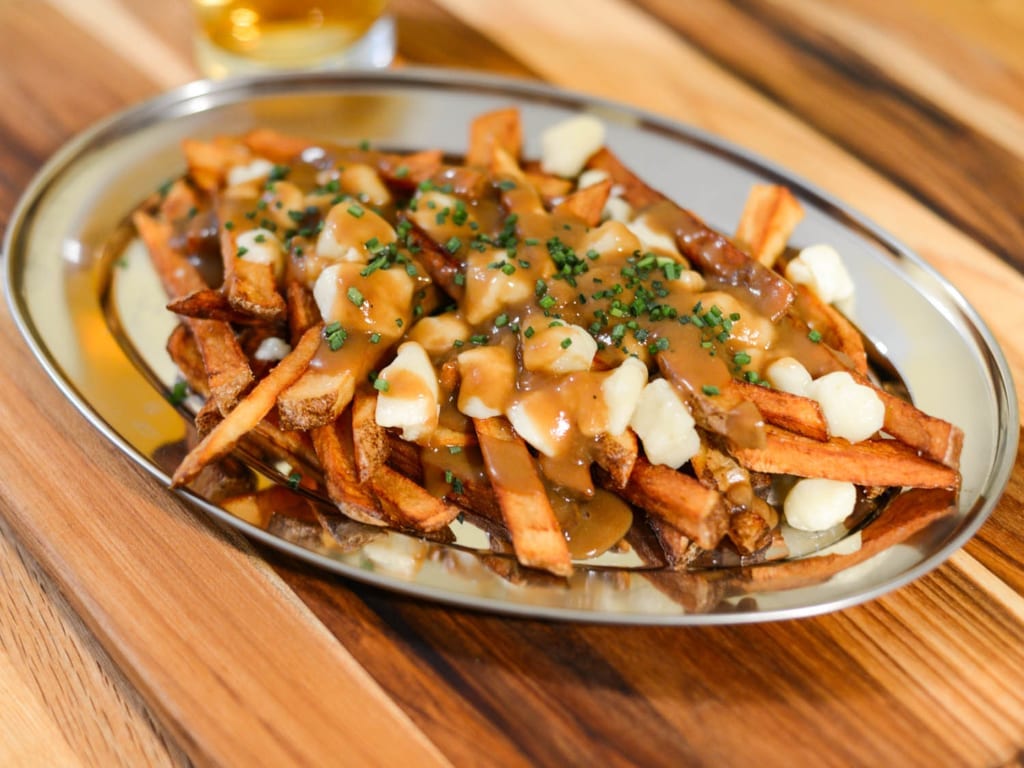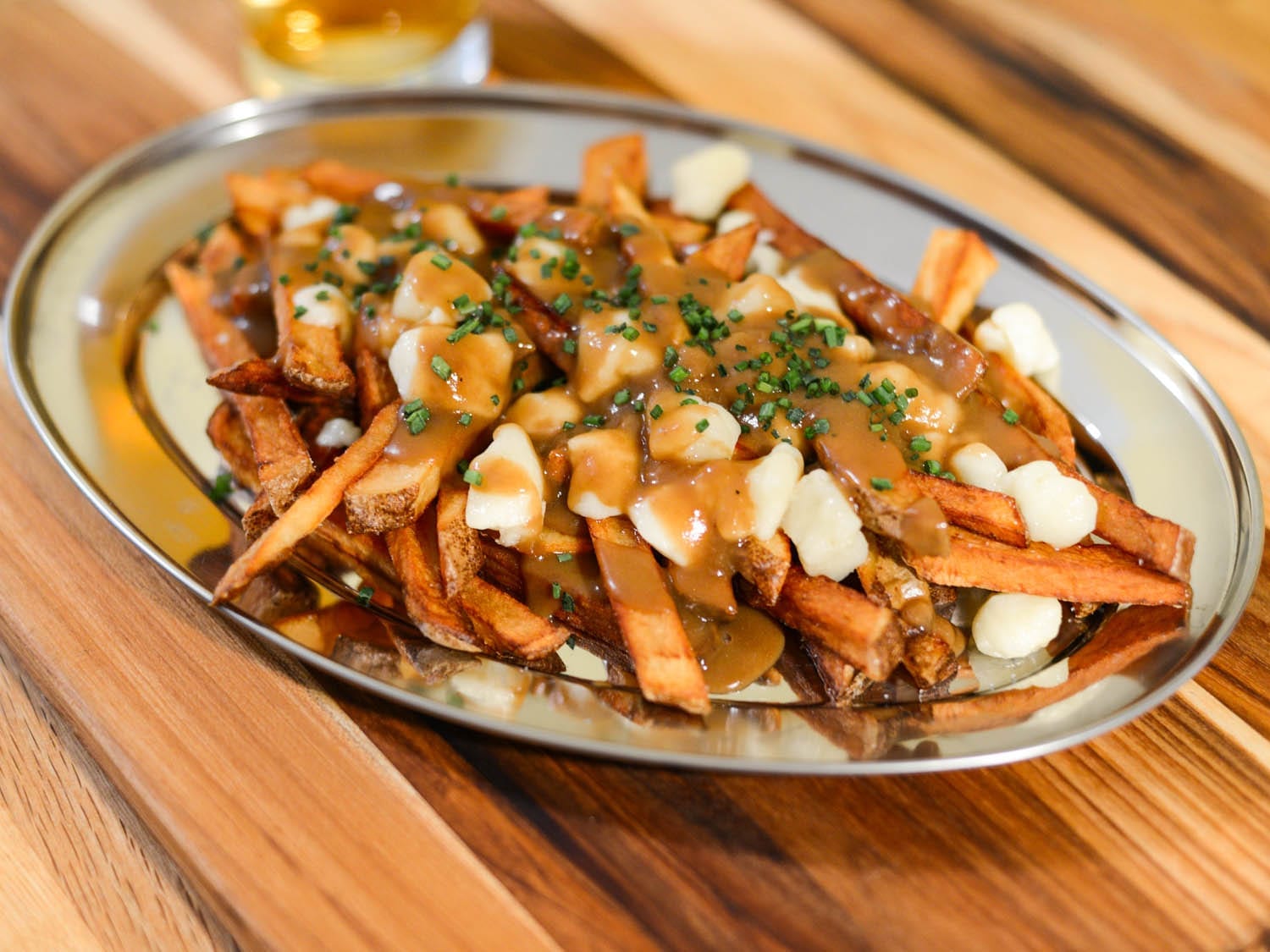 Its true you can get poutines in Le Cellier but these seem much different than those versions and a welcome addition to the menu options in Disney Springs.
Morimoto's Street Food:
The smaller walk-up and take-away version of the parent restaurant Morimoto's. Here you can find Baby Ribs (pork ribs with a hoisin sweet chili glaze, Takoyaki (an octopus fritter) and the Pork Rolls which I hear are amazing!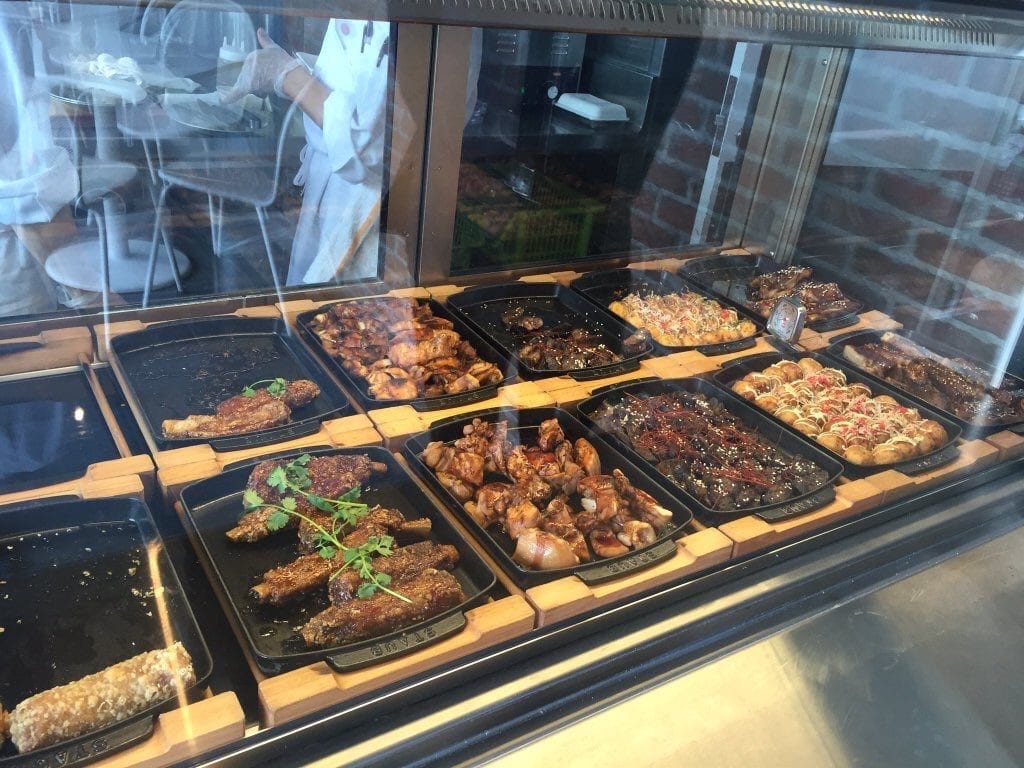 Also Fresh Sushi such as California Rolls, Shrimp Tempura Rolls, Orange Chicken and a Sake Onigri with grilled salmon. There are also Bao Tacos, Rice Bowls, Noodles and many Asian influenced drinks both alcoholic and non, including Popping Boba Tea.
The Prices are quite reasonable with options ranging from $6-15
B.B. Wolf's Sausage Co. This is a Disney owned and operated artisan kiosk that puts a unique spin on sausages. They feature artisan sausages—There's the Portuguese sausage with pickled vegetable slaw and chili mustard; the sweet hot with sausage with peppers, onions and marinara; the Italian veggie sausage with peppers, onions and marinara; and the Bavarian sausage sandwich with a mini-meterwurst, braised red cabbage and spicy brown mustard on a pretzel roll…yes a Pretzel Roll!!!! (I hope I can ask for a pretzel roll for each one!)
The specialty at B.B. Wolf's is The Three Little Pigs which features a trio of sausages each with different toppings: the Reuben, the Bacon-wrapped with black bean salsa and the chili cheese sausage (they also put corn chips on top!!). Prices run from $8.49 to $10.39 (The Three Little Pigs) No need to be afraid of the "Big Bad Wolf" head on over tomorrow and give it a try!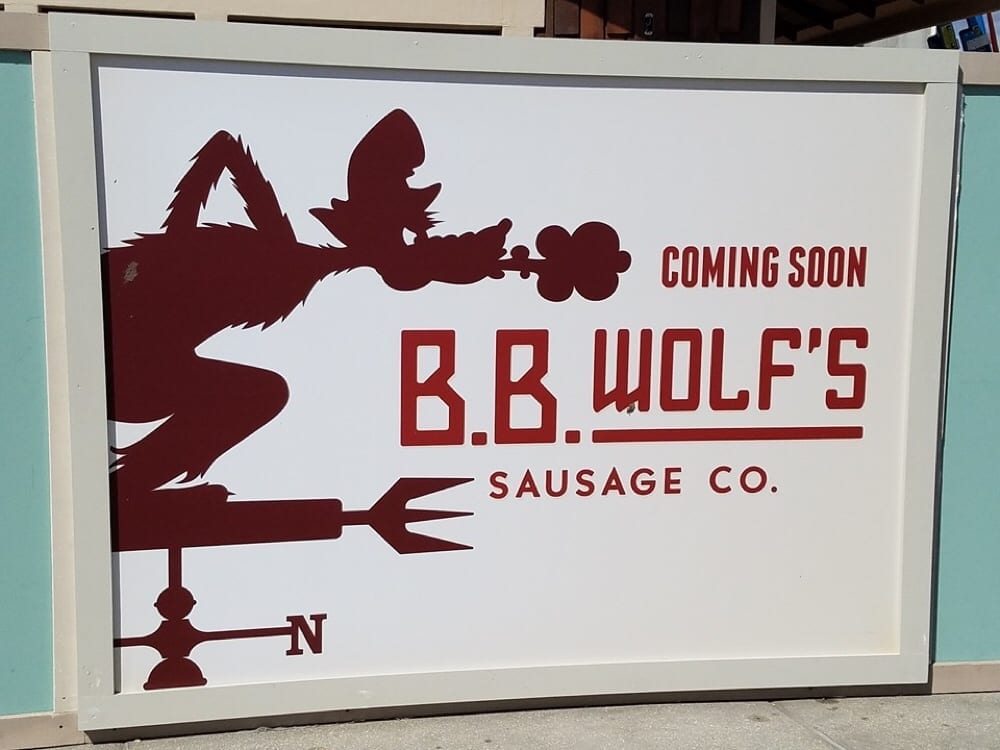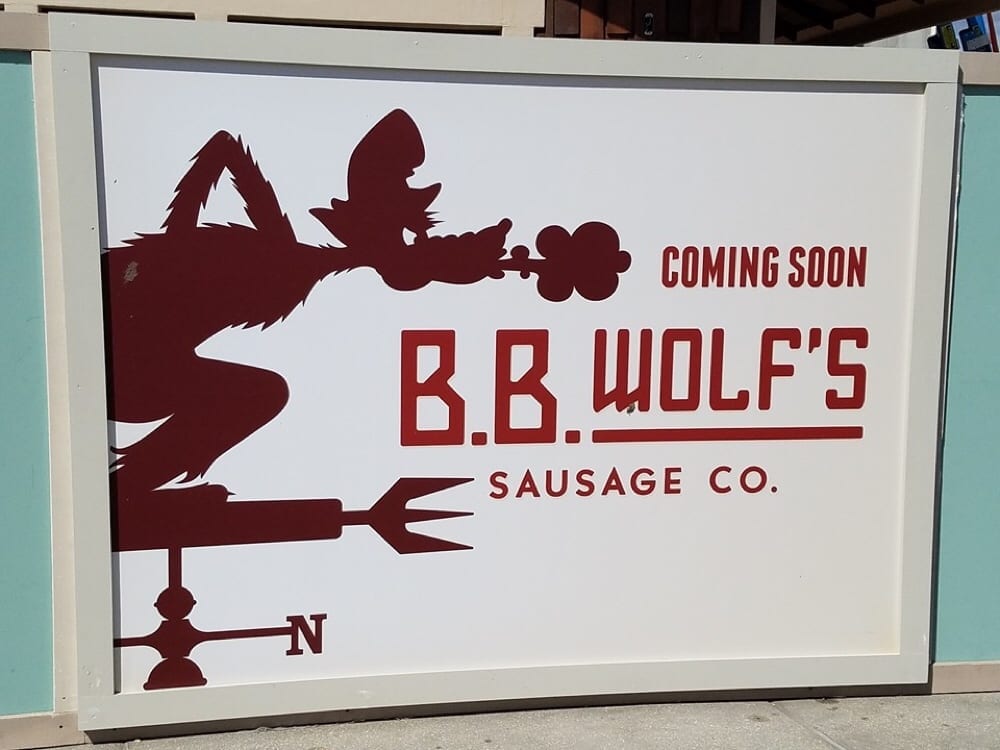 YeSake: This is a unique kiosk offering eats from around the globe such as the Great Wall with Chinese-style pulled pork or a Sombrero with ground beef, pico de gallo, guacamole, cheese and corn chips. Drink options will include some interesting takes on Sake such as: a Sake Combo Freeze, and Sake Bourbon Slush, along with various beers.
Amorette's Patisserie: The Disney Springs story goes that Amorette's was one of the original stores established in circa 1900, and the name comes from the fact that the two sisters who own the elegant pastry shop (Kara and Sara) give their "everything" into their shop. In fact the name arrives from the French word for Love, so they put their own love into making each and every one of their wonderful creations.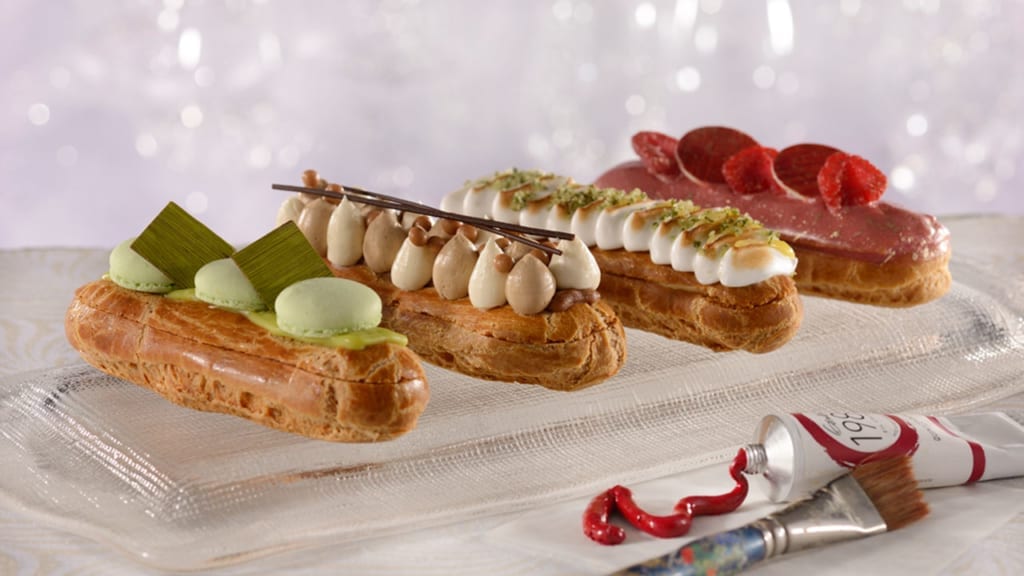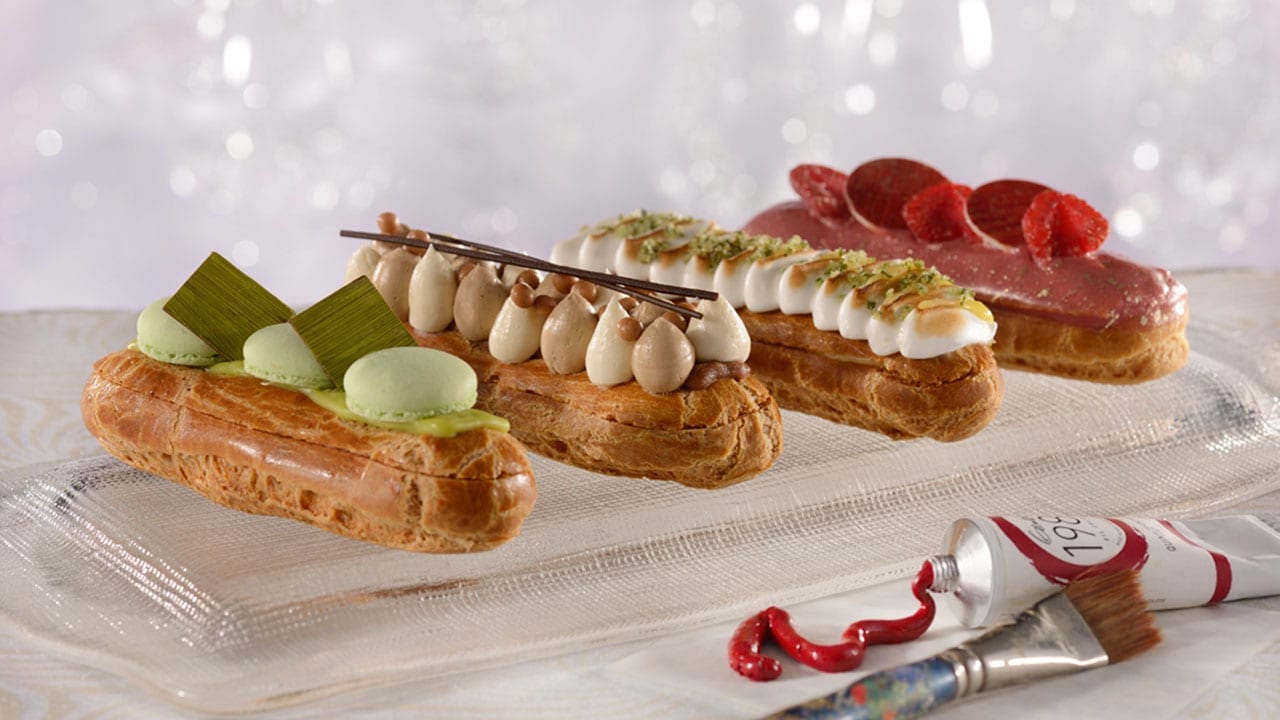 The high-end cakes and pastries the make will be in different styles from Classic to Contemporary. These look really decadent and they will wrap them in boutique style packaging.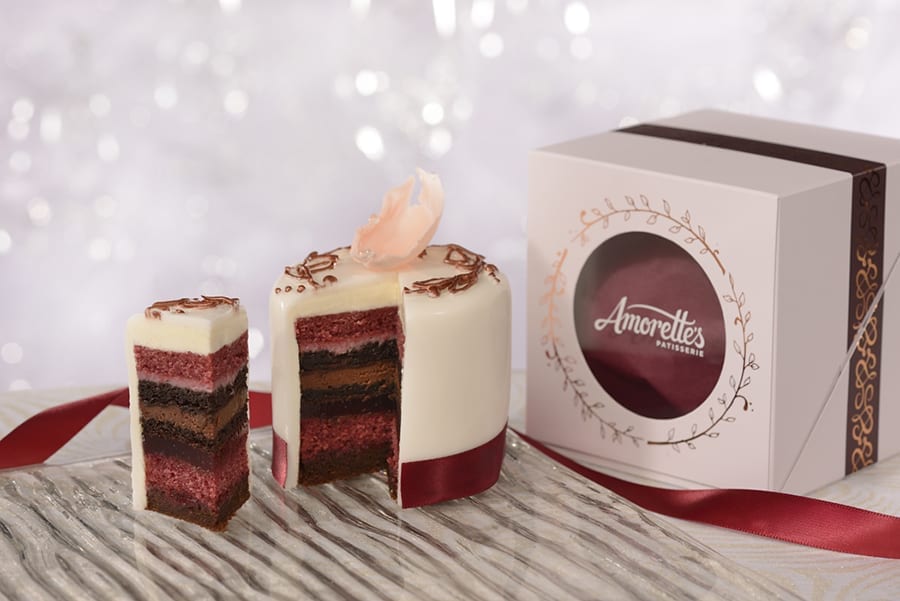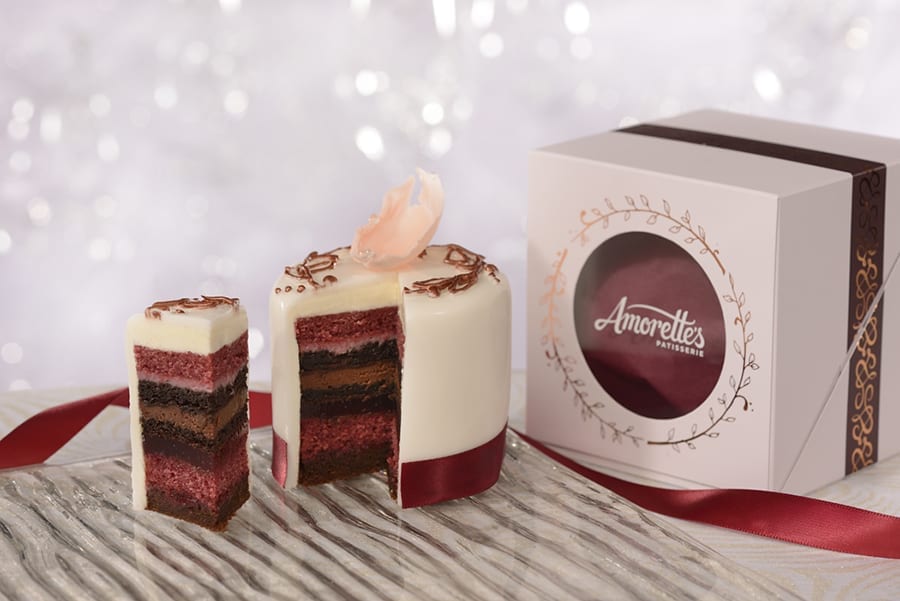 Some of sweets choices are:
Eclairs,
New York-style cheesecake,
Opera cake
Sacher torte
Amorette's Signature Cake (which is 10 layers)
For the Elvis Lovers "Reflection in Memphis" (peanut blondie with bacon, banana and chocolate)
and Strawberry Fields of OC (strawberry mousse with basil sugar and lemon curd)
also Gluten Free cakes are on the menu
They also offer Character style cakes with Mickey, Minnie and Goofy being some of the subjects you can ask for. I think this is a great touch!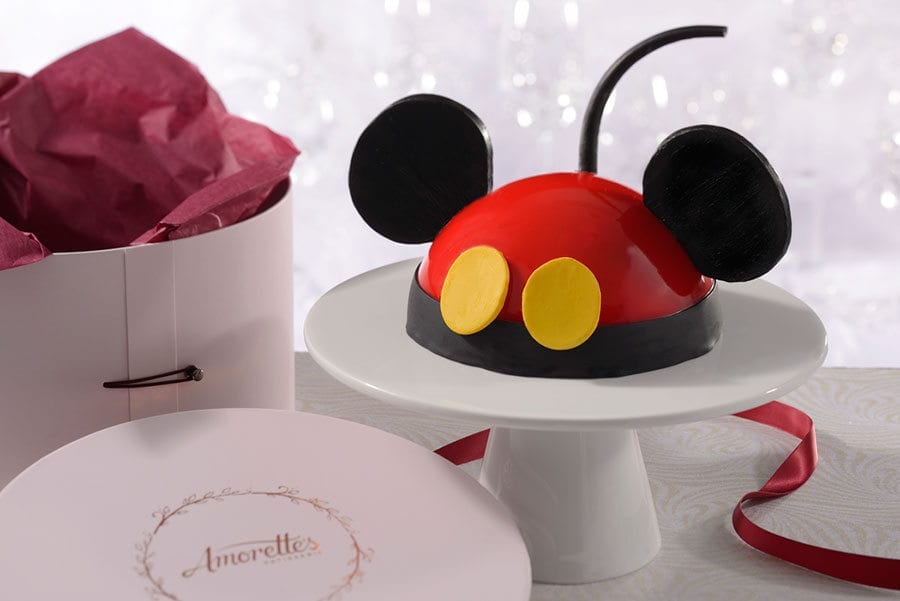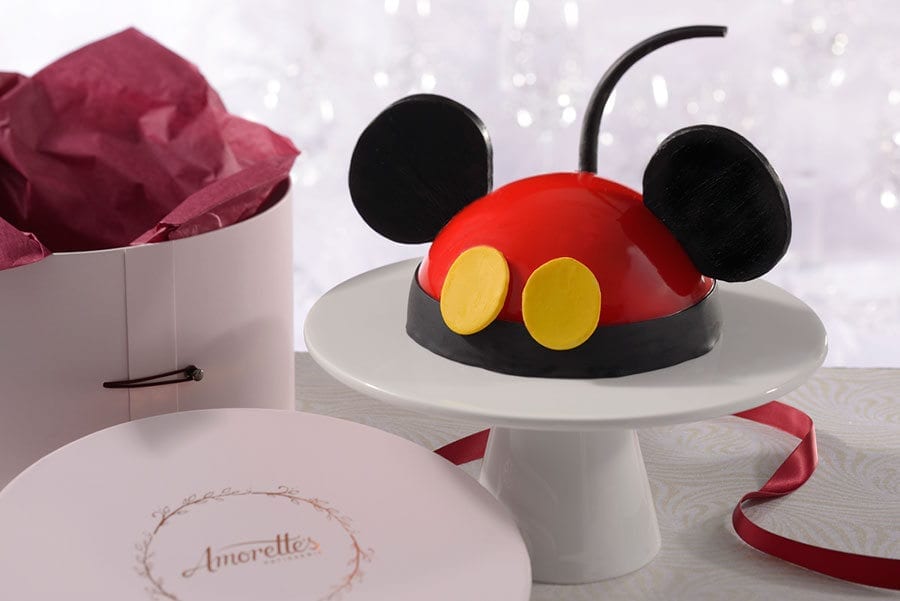 Don't forget the Classic French Macarons, Pavlova, and the Ultimate Chocolate Chip Chunk Cookies either..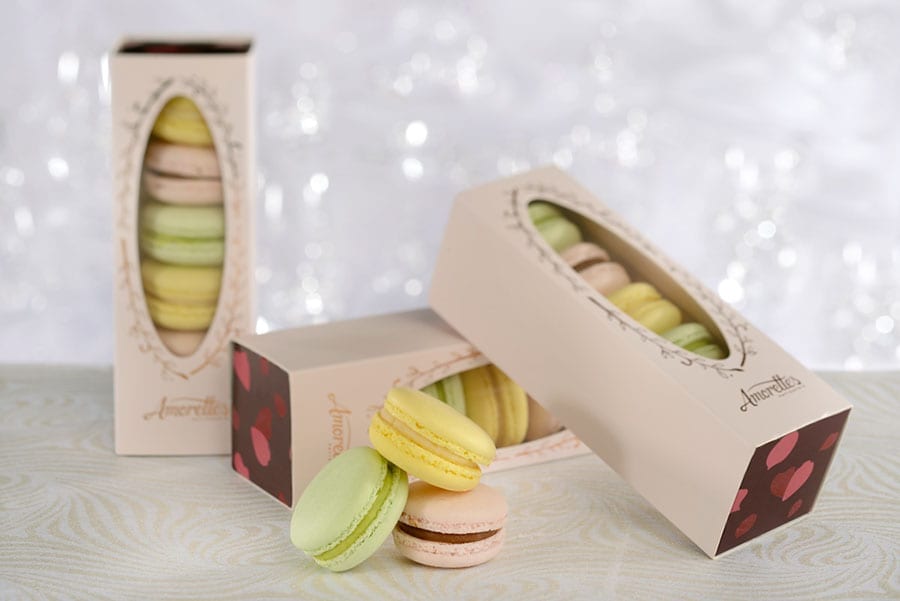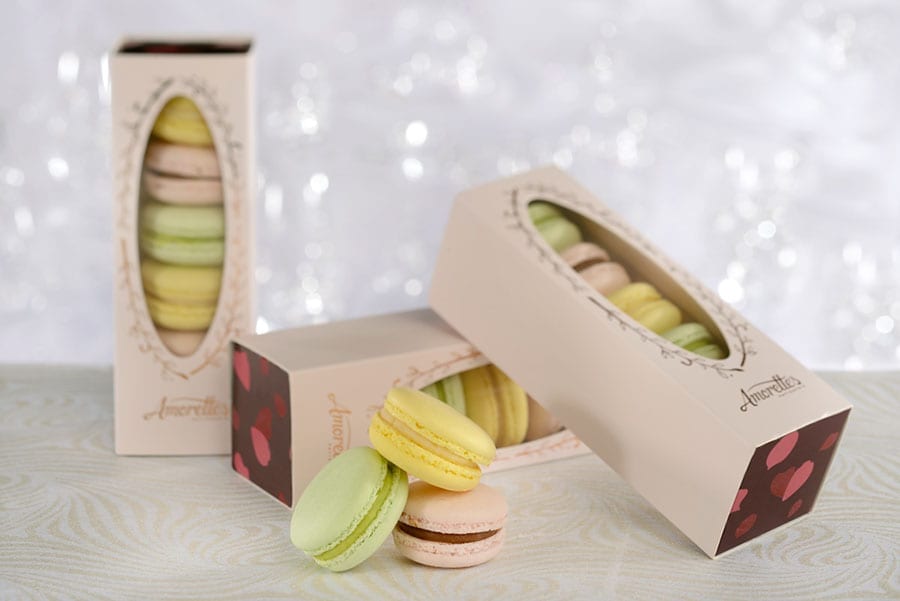 Amorette's features some elegant beverage choices as well. Sip a Champagne or Sparkling wine with your pastry, or the indulgent Amorette's Hot Chocolate Ganache, which is described as a cupful of sippable chocolate with Chantilly and shaved dark chocolate on top. There is also cold milk, coffee or tea.
Sprinkles: Growing up near NYC I'm already very familiar with these as are many of you. I'm not usually a cupcake guy but these I have to say are exceptional! Sprinkles is world-renown and has been lauded by almost every major food expert including The Food Network. Freshly baked, moist with an amazing frosting, they aren't stingy with it but they don't over do it either, it's just the right balance if you ask me.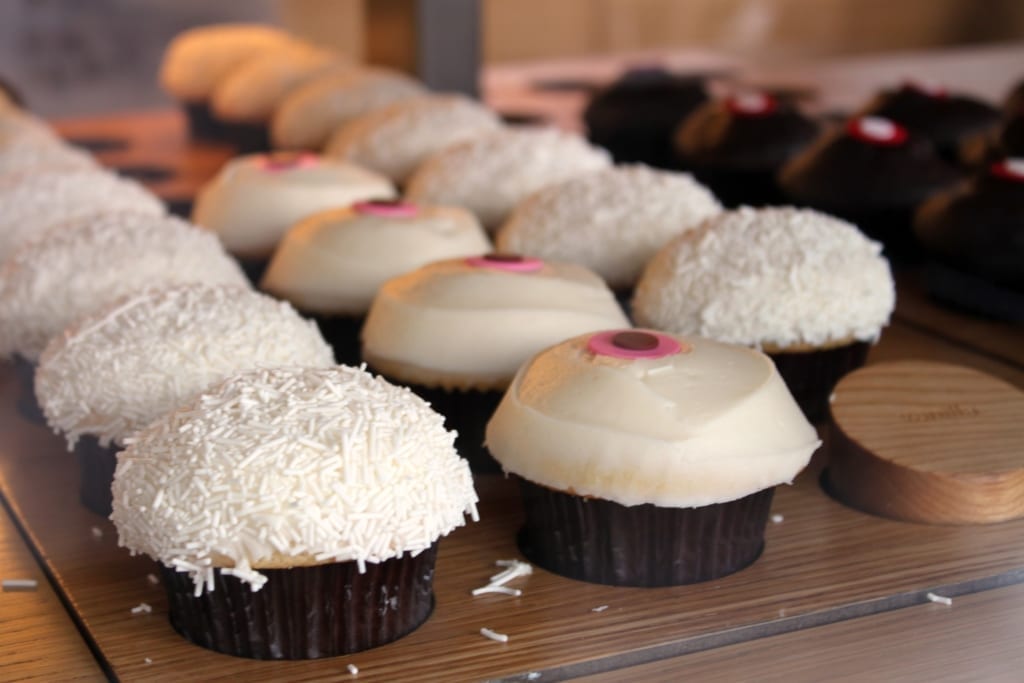 Some flavors include:
Salted Caramel
Banana
Dark Chocolate
Strawberry
Black and White
Chocolate Marsh mellow

Their signature Red Velvet
If you have dietary restrictions don't worry because they offer options such as:
Gluten Free: Red Velvet Cupcakes, Chocolate Chip Cookies
Vegan: Mango Sorbet, Red Velvet Cupcakes
and Sugar Free: Red Velvet Cupcakes
They have an awesome Cupcake ATM (Are you SERIOUS??) The bakery itself will be open from 10am to Midnight, but if you have a late night craving you can head over to the ATM and get your sugar fix until 2am!! I don't know if the buses will be running then but at least I will burn some calories walking back to the Hotel!!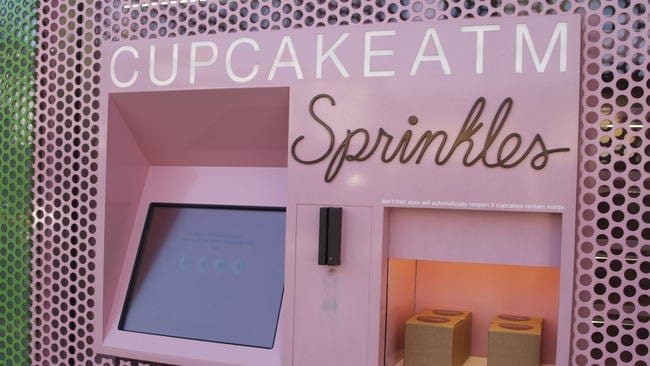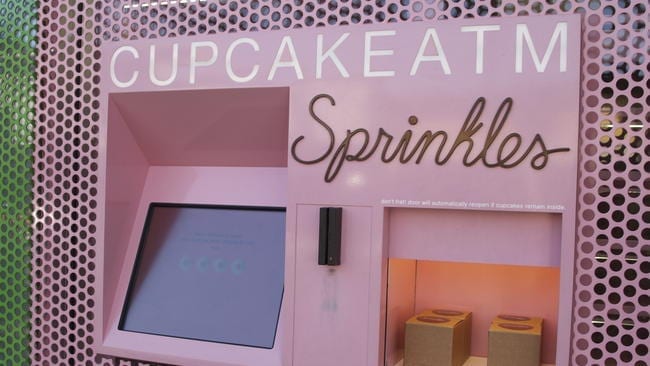 But they won't be serving only Cupcakes, their Ice Cream selection looks to be amazing with lots of yummy falvors to choose from, Sundaes (Ample Hills might have some competition for best new Ice Cream Shop in Disney), Shakes and Fresh Cookies – also with a gluten free option. Prices for full-size cupcakes run $4.95, Cookies $3.50 and Sundaes from $5.50-$9.95
I repeat, I'm not usually a cupcake guy, but these are extraordinary, so get down there and try some….even at 2am!
AristoCrepes: (opening May 22nd) Do you prefer savory or sweet? Well here you don't have to choose. Some savory options include:
Beef with horseradish cream, red onion, baby spinach and sharp Cheddar;
Vegetarian with pickled beets, goat cheese, candied pecans and baby greens;
Turkey with Brie, dried cranberries and Dijon spread;
or Smoked Salmon with cream cheese, capers, onion and "everything bagel" topping.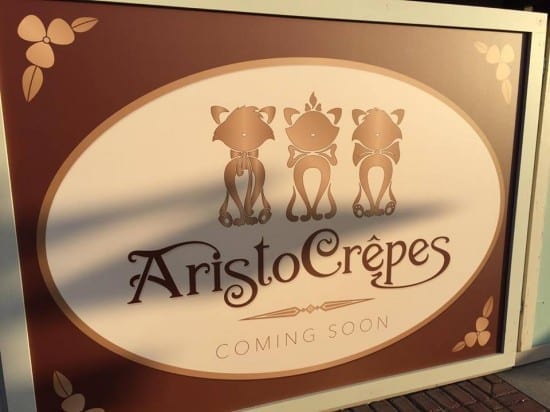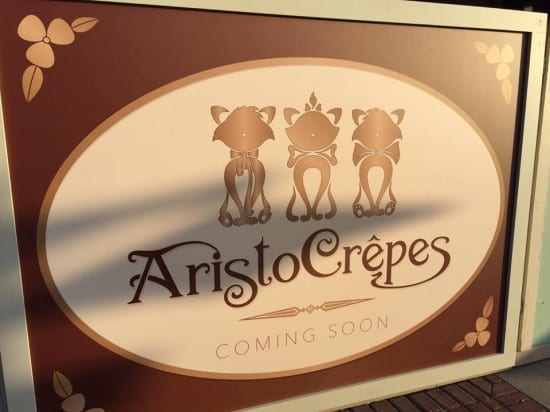 If you prefer go sweet with:
S'mores crepe with marshmallow cream, chocolate sauce and graham cracker crumbs
Banana with Nutella and salted caramel
Key lime cheesecake with white chocolate and chiffon crouton
or Strawberries Romanoff with Chantilly cream and strawberries.
They have wine on tap, beer and hard alcohol soda. Also non-alcoholic options are available, one of them being Frozen Joffrey's Frappe Mocha and hot cocoa. That sounds really interesting and I can't wait to see it.
If you've ever been to France you know how addicting these things can be so don't say I didn't warn you! 😉
Retailers:
Contrary to what I believe, some of you actually like shopping too and aren't interested only in Food like me! So after you've had your fill at one of the new dining options there are also a whole bunch of new retailers coming to Disney Springs.
Filthy Rich: If you've always wanted to look like a movie star walking down the red-carpet for your new premiere now you will have the chance! Basically the idea of this luxury-influenced kiosk will be to showcase celebrity-inspired jewelry at far-less-than-Beverly-Hills prices. The location specializes in authentic replicas of iconic jewelry and accessories worn by past legends of the silver screen and current celebrity style icons.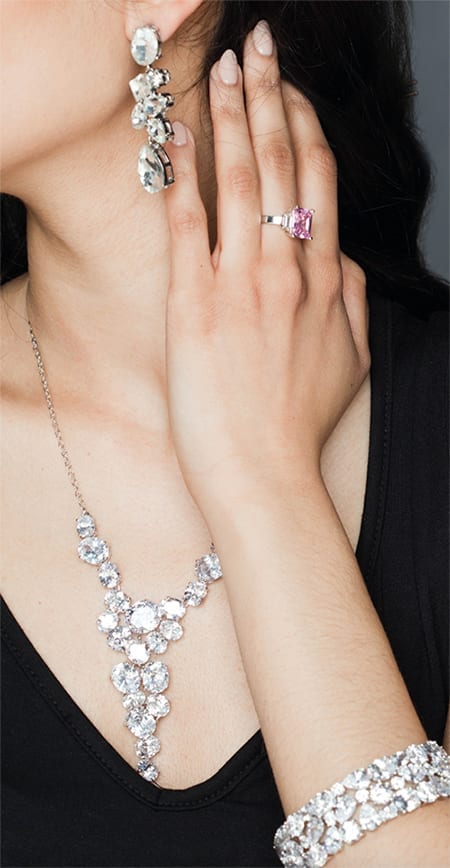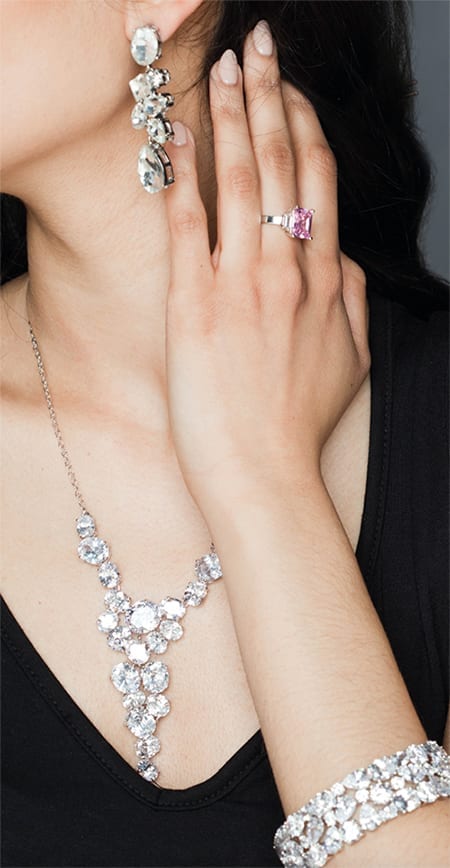 Savannah Bee Company will feature a variety of specialty and everyday honey as well as all-natural body care products ranging from body wash and lotion to lip balm and body butter. The company's mission is to provide pure, delicious honey and luxurious honeybee products to consumers while at the same time educating them about the wonders of the hive. How sweet is that?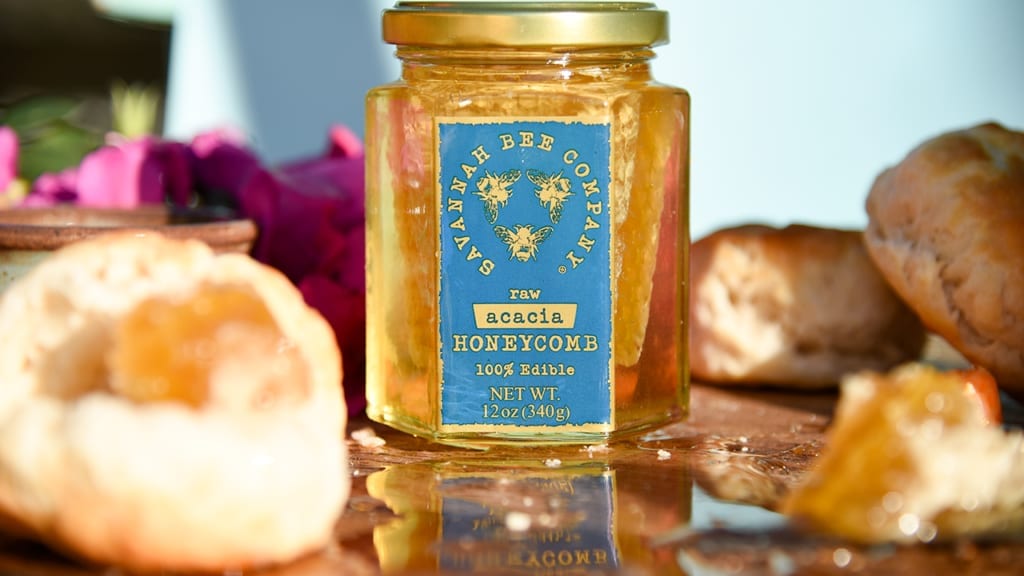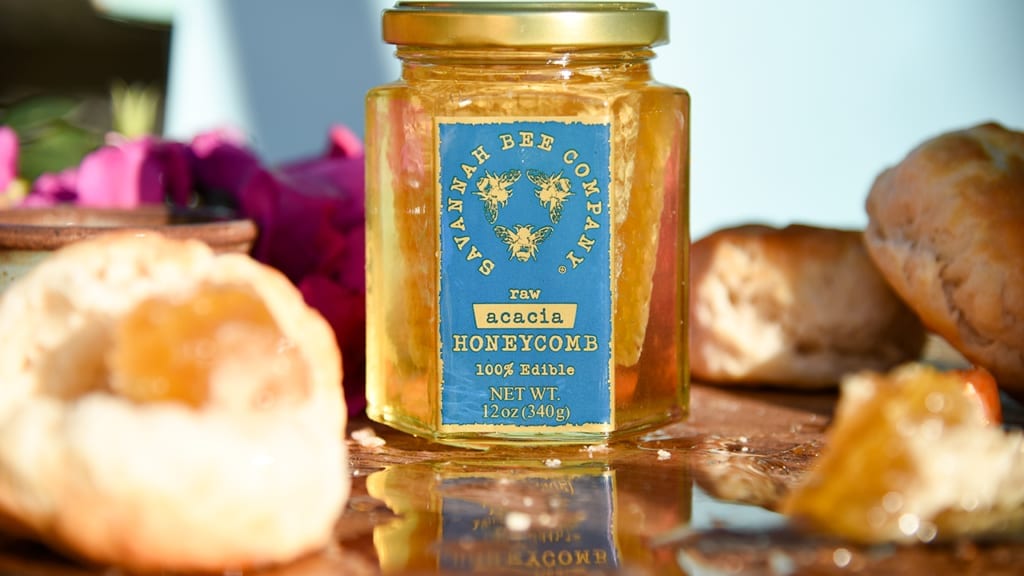 Other Stores include:
Alex and Ani
American Threads
Edward Beiner
Everything But Water
Francesca's
Kate Spade New York
Kipling
L'Occitane en Provence
Lucky Brand
MAC Cosmetics
Melissa Shoes
Na Hoku
PANDORA
Sephora
Sperry
Tommy Bahama
UGG
Under Armour Brand House
UNOde50
Vera Bradley
Volcom
Zara
Of course with all this traffic there's also a new garage that's opening behind the World of Disney store, the Lime parking garage. There's a new Welcoming Center that will be waiting for the guests as they arrive, along with brand new Electronic Directories to use to find your way around the Springs. I'm sure Disney will tie in your Magic Bands somehow to make it the most user-friendly experience possible.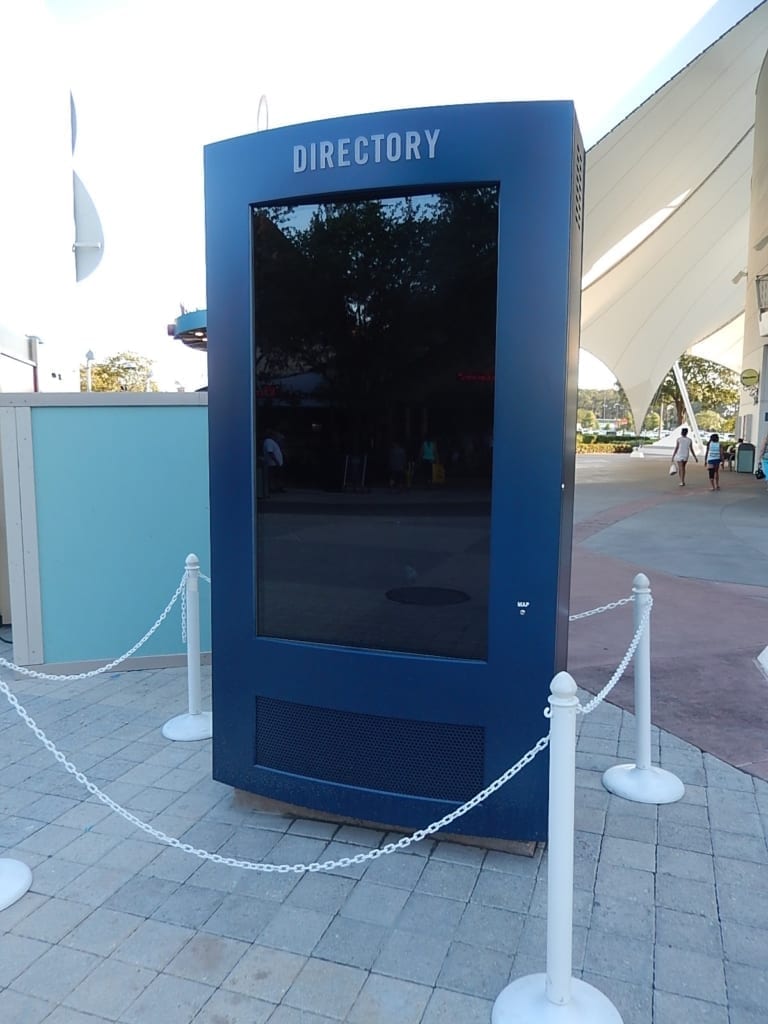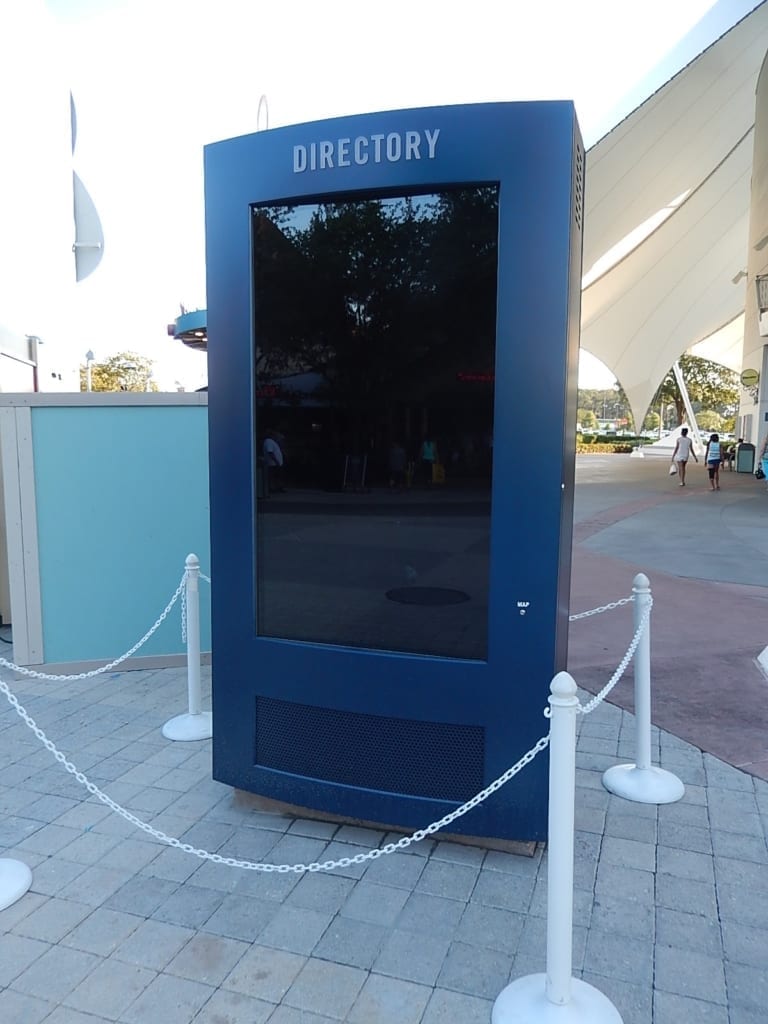 I am really loving the new Disney Springs, I love the direction it is going and we are seeing the fruits of our labor after years of waiting for everything to come into place. We're not completely there yet but almost.
Overall it looks to be an awesome weekend, get there early and try the new stuff. Leave some comments on the blog telling us how you liked it.