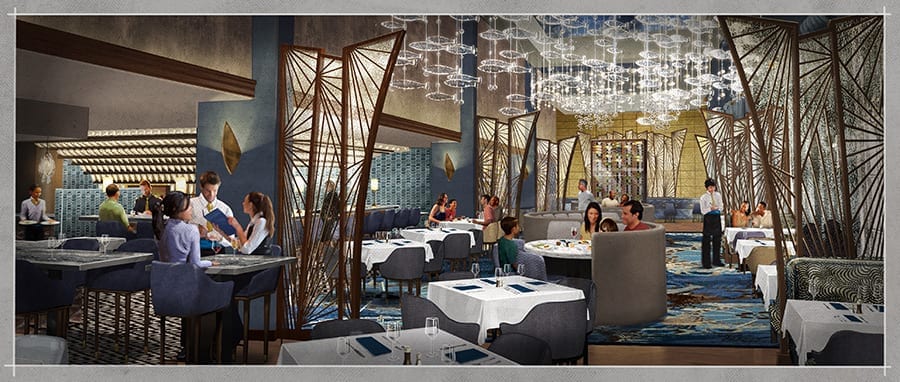 We've been waiting patiently for months for some new details regarding the Flying Fish Cafe….that is….just "Flying Fish". That's right the renowned signature restaurant is getting a name change, from now on it will be just called Flying Fish, dropping the Cafe part at the end.
But that's not all an all-new kitchen and dining room have been designed, including additional space for private events. The Official Disney Parks Blog says that it will have: "Sparkling architectural accents, like golden-winged room panels and an impressive chandelier that mimics a flying fish swimming overhead."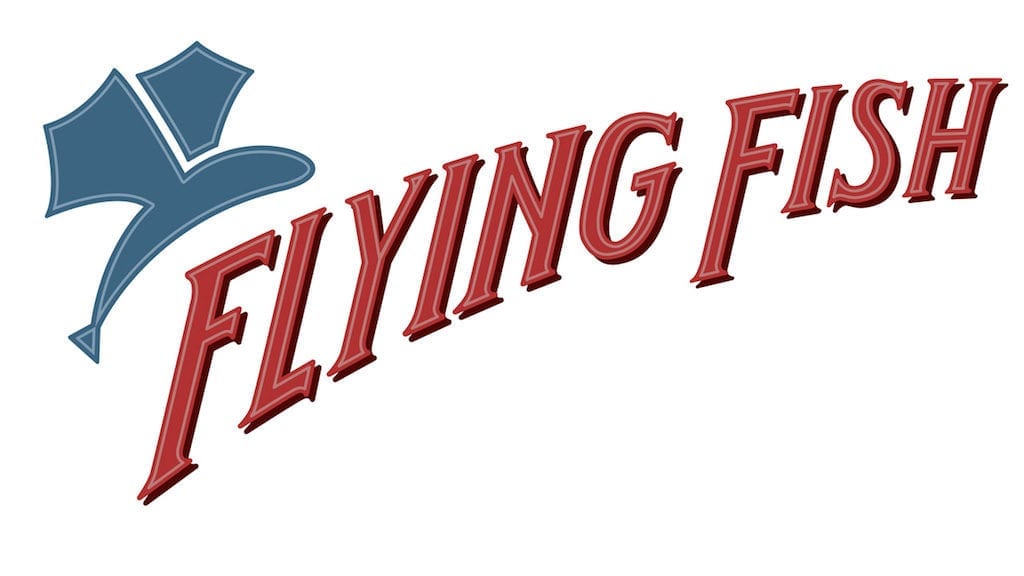 Also new at Flying Fish will be the Chef and the Menu. Chef Tim Majoras who has been on the Flying Fish team since 2011 will be taking over as Head Chef, and what he has in mind sounds amazing! The menu of course will focus on seafood and will feature sustainable fish. Also planned for the new menu is his take on a starter of seared yellow fin tuna "served with compressed watermelon (with a hint of Tahitian lime oil and fresh limes), paper-thin avocado slices, crisp radishes, pickled daikon and a small edible viola flower on top. A drizzle of blood orange oil is all it needs." It looks amazing: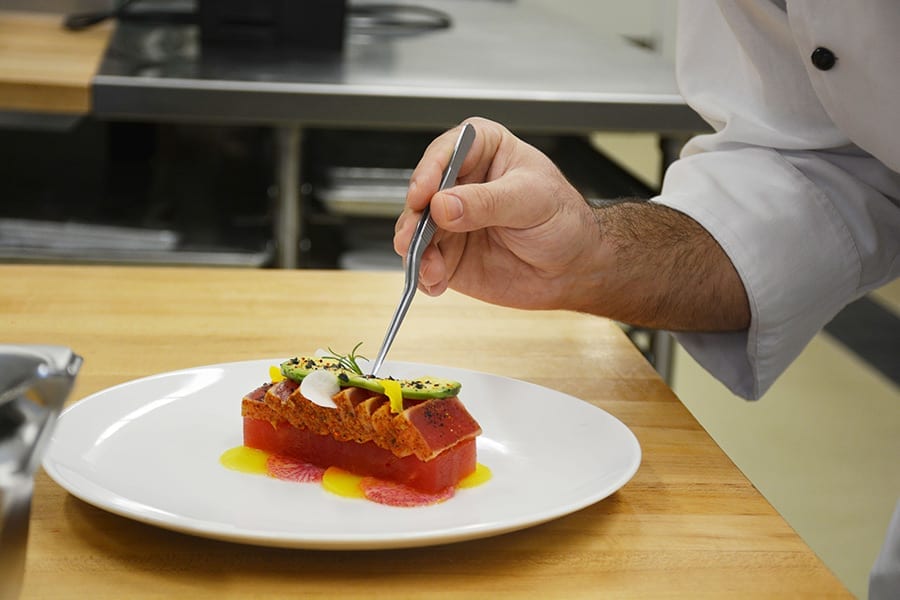 He also names another new appetizer which is called "Fruits of the sea", which will include rock shrimp and clams from Florida, grouper cheek, mussels, a splash of Brandy, and a rich lobster stock. It is served over a generous dollop of velvety celery root puree. There is now additional wine storage so expect an ever bigger variety of their already expansive wine list.
The good new continues that there will be a brand new bar next door where the ice cream shop was. It will be called The AbracadaBar…I love it! The theming sounds very interesting too, it's described as combining "the Golden Age of Magic with the magic of Disney storytelling. According to WDI (Walt Disney Imagineers , the lounge was once a secret stomping ground for famous touring magicians, local boardwalk illusionists and the loveliest magician's assistants of the day. After every magic show, these prestidigitators would gather at the bar, where they'd conjure up new cocktails, swap magic tips and tricks, and often stay up all night attempting to "out-charm" each other with their extraordinary illusions."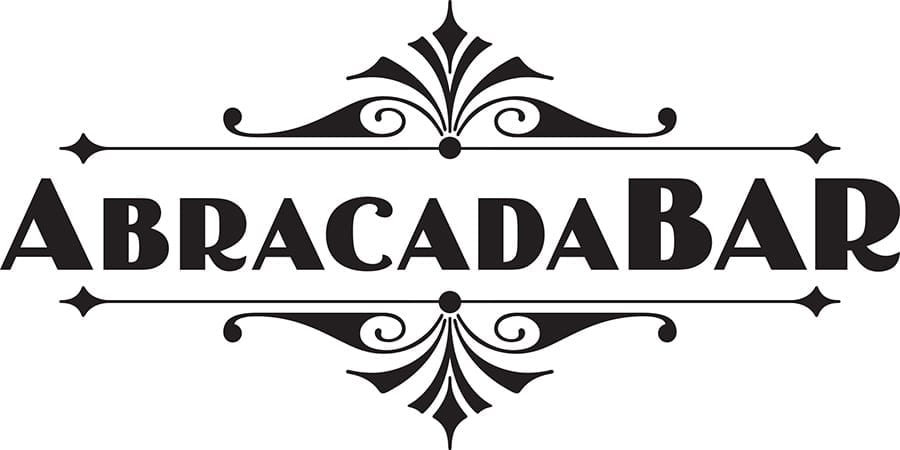 It sounds like a super cool place to hang out and get a drink. I'm sure the Imagineering team is going to hit it out of the park with this one!
When does it open you ask??? That part is still a mystery as they aren't being committal with a date yet, but look for a late-summer to fall opening. Well keep you updated when the next set of info comes out for Flying Fish including menu information…stay tuned!
News source/photo credit: Disney Parks Blog
Meet the Author of Ziggy Knows Disney!
My name is Ziggy and I love Disney, everything Disney! I grew up on Disney and it has and continues to be a huge part of my life. I started young when my parents took me to Disney World when I was 18 months old. Little did they know that would be the first of an uncountable number of trips we would take. I have so many amazing memories going to Disney with my family and friends and it has been interwoven into my DNA.