The characters Ralph and Vanellope von Schweetz, the stars of "Ralph Breaks the Internet" started making appreances in Epcot last Fall to large crowds and fan approval. Now the Ralph and Venellope Meet and Greet is going to a new location in Future World, the Image Works area of the Imagination! pavilion.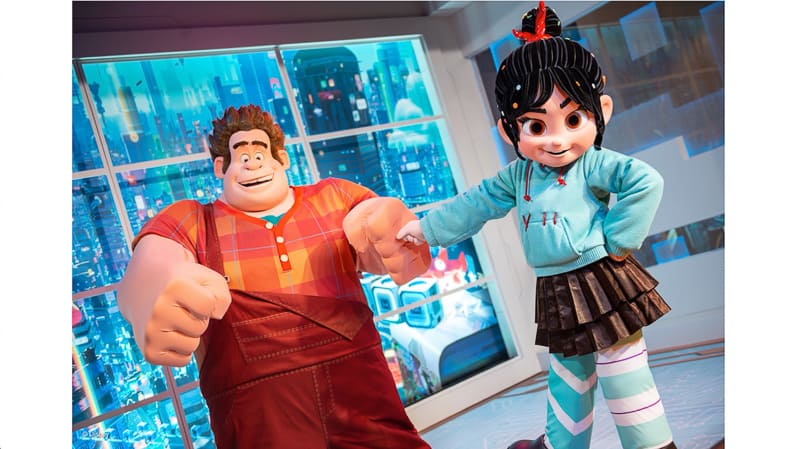 Ralph and Venellope are the stars of "Ralph Breaks the Internet" and it was good timing to get them more exposure in the Disney Parks in time for the film.
The old location opened in November in Future World's Innoventions West. This new Meet and Greet has a slightly different story in that: "The staff of the Imagination Institute is now conducting a new experiment, creating a portal into other dimensions," and apparently that portal has opened up right into the Imagination! pavilion, allowing Ralph and Venellope to step into it from the Internet.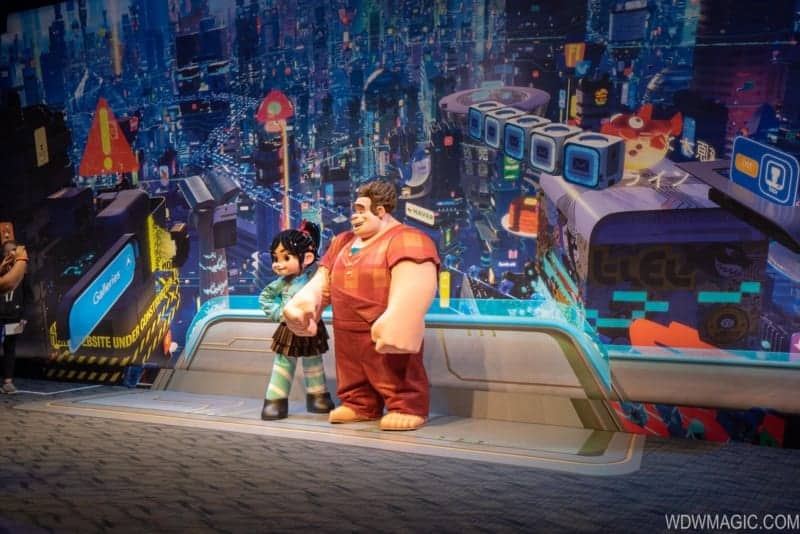 Ralph and Venellope should be available all-day to meet guests, but you can pick up a time schedule when entering Epcot for more detailed information.
This follows a trend of introducing more characters into Epcot, which I know is a sore subject for some Disney fans. In my opinion it gives this otherwise dead area of Epcot a bit of a shot in the arm, and I really enjoy having them both in the park.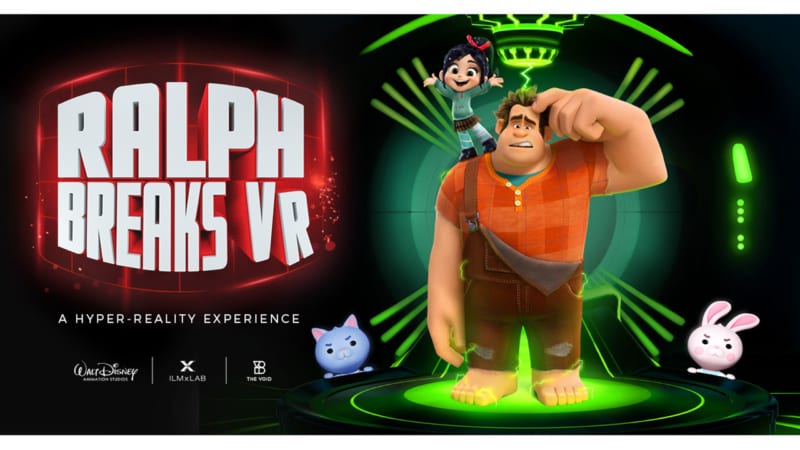 There is also a new "Ralph Breaks VR" which launched recently in Disney Springs. It allows guests to step into the world of Wreck-It Ralph in a VR setting. It's very similar to the Star Wars: Secrets of the Empire experience and in the same building.
Your Thoughts:
I want to know what you think about the new Ralph and Venellope Character Meet and Greet location in Epcot…
Do you think they fit better in the Imagination pavilion?
Do you like seeing more characters in Epcot?
Let us know in the comments section below!
If you enjoyed this article, as always I appreciate it if you'd share it with others via social media. I work hard at making this website into a useful resource for you and your family to plan your visit to the Disney Parks and I hope it can help you! Thanks 🙂
Photo Source: Disney Parks Blog