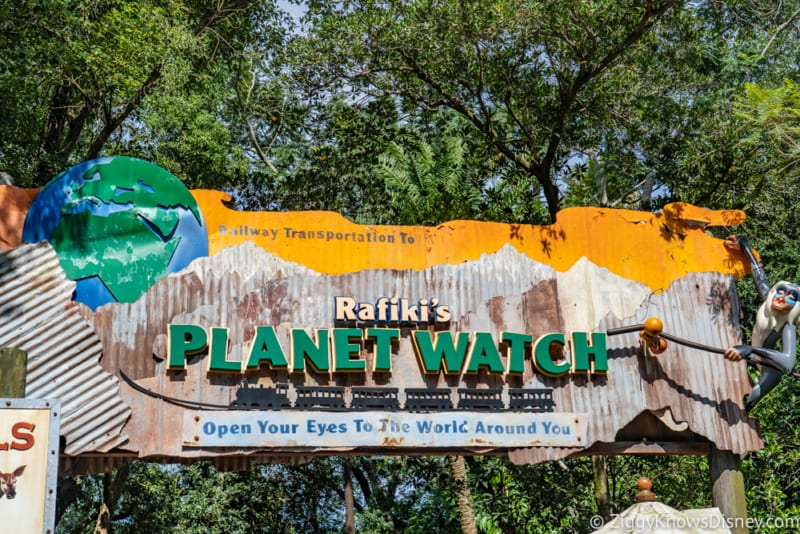 Put those Animal Kingdom expansion plans on hold for a while as the Orlando Sentinel is reporting Rafiki's Planet Watch is NOT closing permanently but just temporarily until Spring 2019 when it reopens.
This whole thing started when Cast Members were telling guests that Rafiki's Planet Watch was closing in October, which seemed like was actually happening. Somewhere along the line it looks like Disney changed their mind about the decision and will now be reopening Rafiki's Planet Watch sometime in Spring 2019.
Rafiki's Planet Watch includes: Conservation Station, a petting zoo, and even allows guests of Disney's Animal Kingdom see the animals in the park being examined and even operated on. Disney representatives have said that the animal-care facility part of Rafiki's Planet Watch was never in danger of closing and they will always have the facilities to treat and care for the animals. They also said to wait for "new details" regarding Rafiki's Planet Watch. That makes me think we are getting a re-theming to the area and some upgrades, but with the same basic principle of the attraction sticking around.
Disney hasn't given any reason for the change-in-heart not to close Rafiki's Planet Watch, but it certainly does sit on a prime piece of real-estate that could be used for a future expansion like Zootopia or Black Panther. It's worth keeping an eye on the status of it, because if Rafiki's Planet Watch becomes seasonal, that's usually the kiss of death for Disney attractions. For now though we'll be keeping it around and Disney says to wait for future details regarding Rafiki's Planet Watch…
Check out the Full List of Disney World Refurbishments and Ride Closures to see what else is being worked on.
Your Thoughts:
I want to know what you think about Rafiki's Planet Watch NOT closing and coming back in Spring 2019?
Is this a good choice?
Would you rather see a new attraction come in its place?
Let us know in the comments section below!
If you enjoyed this article, as always I appreciate it if you'd share it with others via social media. I work hard at making this website into a useful resource for you and your family to plan your visit to the Disney Parks and I hope it can help you! Thanks 🙂
Need Help Planning Your Disney Vacation? Show You the World Travel is Here to Help!
Just fill out the form below and someone will contact you for all your Disney Vacation Planning Needs….
[rainmaker_form id="19792″]