By now everyone knows about the new Audio Animatronic figure Redd in the Pirates of the Caribbean ride which replaced the redhead from the original scene. But where did the original one go?? Thanks to a post from Disney we now know that the original Pirates of the Caribbean Redhead animatronic has a new home in the Disney Archives…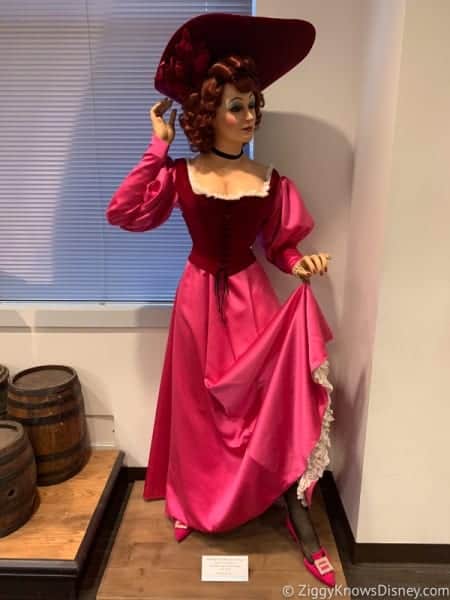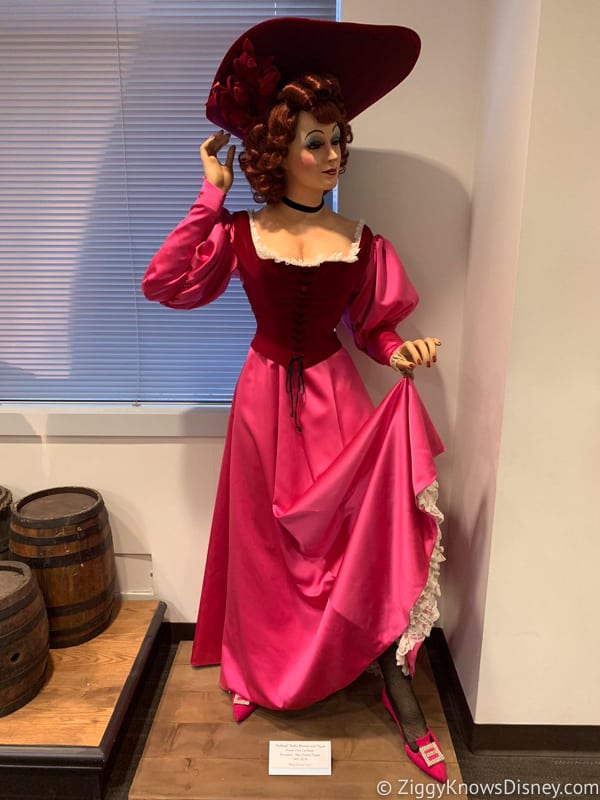 The Disney Archives Twitter account revealed they have moved the redhead figure from the Disneyland version of Pirates of the Caribbean, and given her a home in the archives. This is common for "retired" audio animatronics figures to be moved here and a natural home for her.
The redhead audio animatronic figure was taken out of Pirates of the Caribbean in Disney parks around the world (except Tokyo Disneyland) when controversy arose around the political correctness of the figure in today's environment. She was replaced by another girl (Redd), but this time she wasn't a slave being auctioned, but a pirate auctioneer herself.
Here is a video of the redhead in the original scene:
And here is a look at the new scene in Pirates of the Caribbean with Redd the Pirate: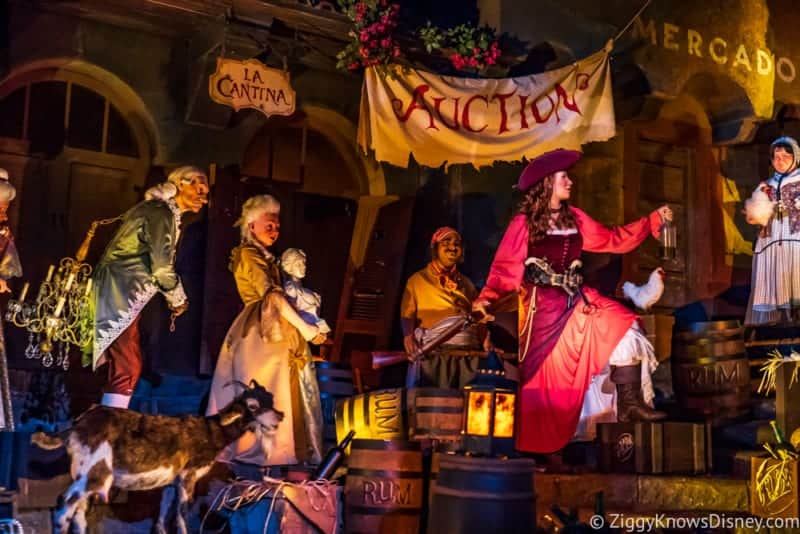 The change has come from heaps of criticism from Disney fans and has been a dividing point in the community.
No matter which side of the debate you are on, it's nice to know you can see the original figure in the Disney Archives now. At least she will be there for fans to talk and debate over and to see the history of the Disney attractions.
Your Thoughts:
I want to know what you think about the original redhead animatronic figure from Pirates being moved into the Disney Archives…
Are you happy she will be seen once again?
Do you like Pirates better before or after the scene change?
Let us know in the comments section below!
If you enjoyed this article, as always I appreciate it if you'd share it with others via social media. I work hard at making this website into a useful resource for you and your family to plan your visit to the Disney Parks and I hope it can help you! Thanks 🙂