In this latest Star Wars Galaxy's Edge Construction Update we're going to see all the newest additions to Galaxy's Edge including Themed Roofs on the buildings and now Painted Spires rising high above Batuu on both the Millennium Falcon attraction and First Order Battle Escape.
It's been nice because recently we've got some updates and found some new info on Galaxy's Edge including one of the two restaurants coming to the land: Oga's Cantina, which we know will serve alcohol. We also have seen some leaked photos from inside Galaxy's Edge in Disneyland and the latest aerial shots there too.
As always to @bioreconstruct over on Twitter gets the best shots of construction projects around Walt Disney World, so big shout out to him for these ones too! Let's see what's happening now in Star Wars Galaxy's Edge!
Looking in from the old Pixar Place you can see just the tippy top of a spire rising high above Galaxy's Edge: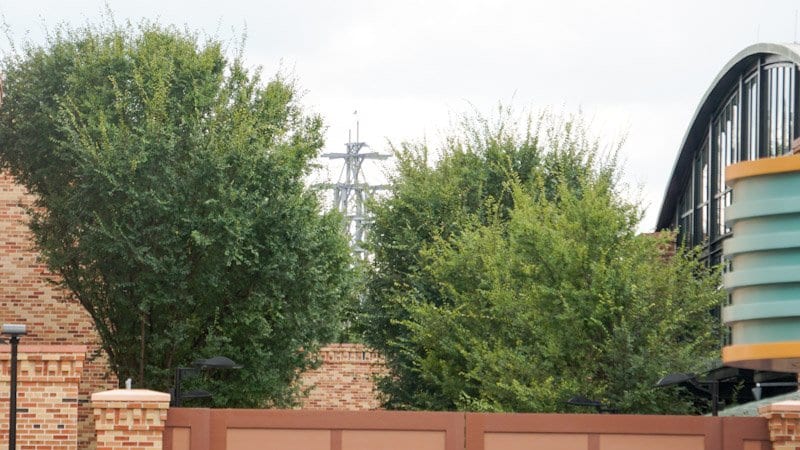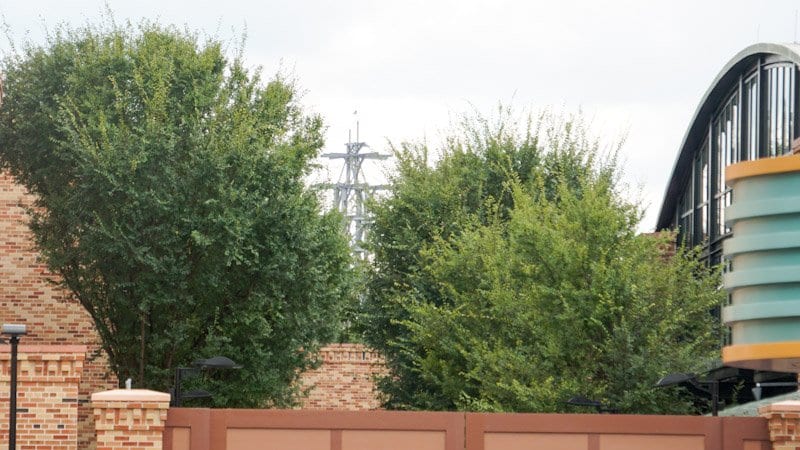 This spire is on top of the Battle Escape attraction building and the construction crews have only got to the steel phase of this one so far. Notice the flag on the top: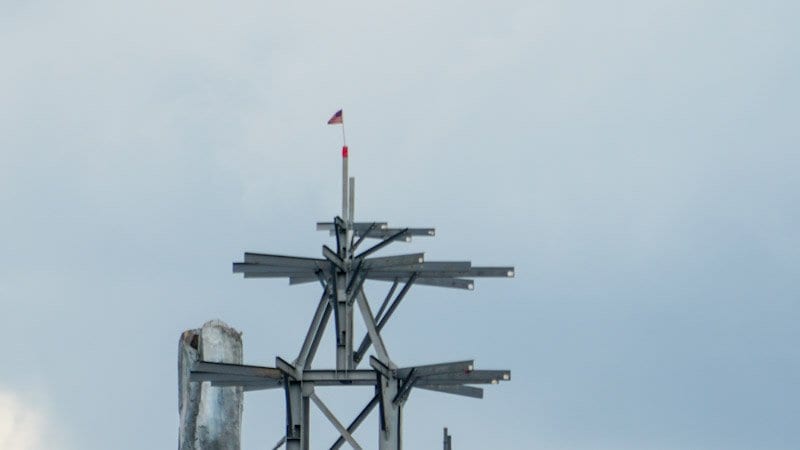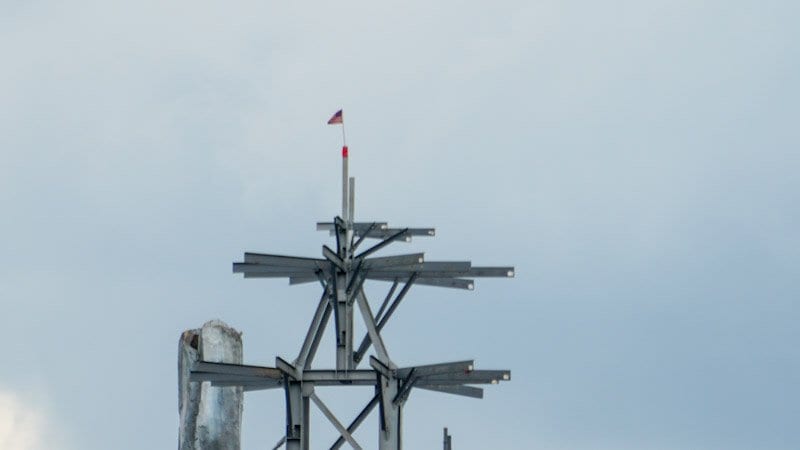 You can see a smaller spire to the left of the main one in this shot which has already got the exterior built: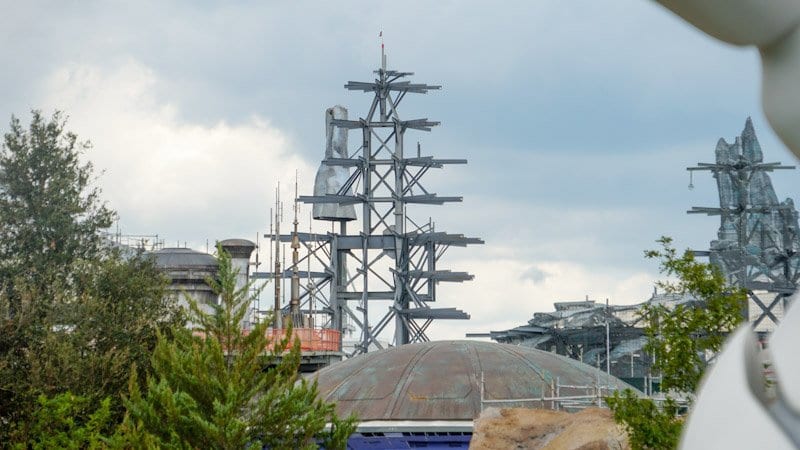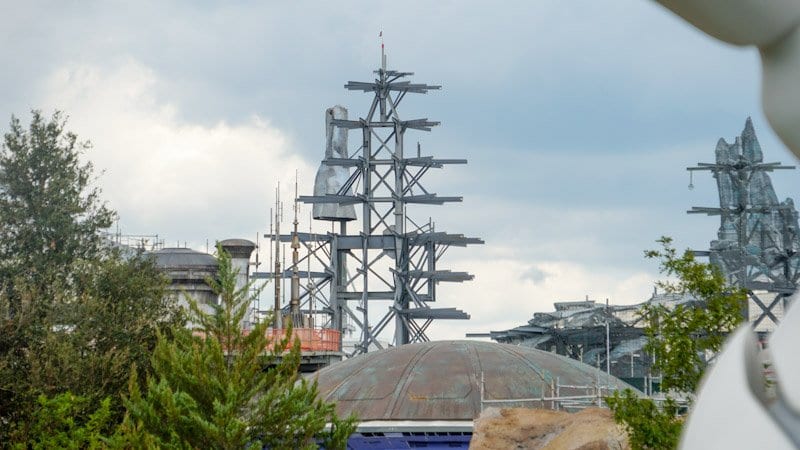 And when we look below, look what we find…a roof from one of the land's two restaurants: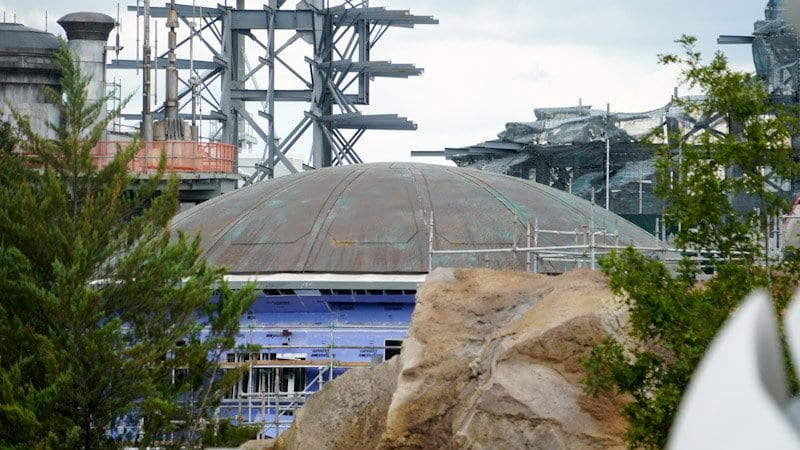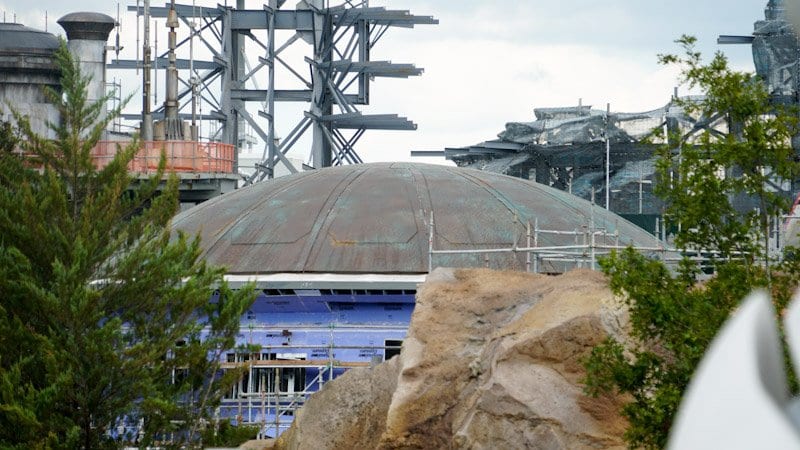 Looks just like the Galaxy's Edge model: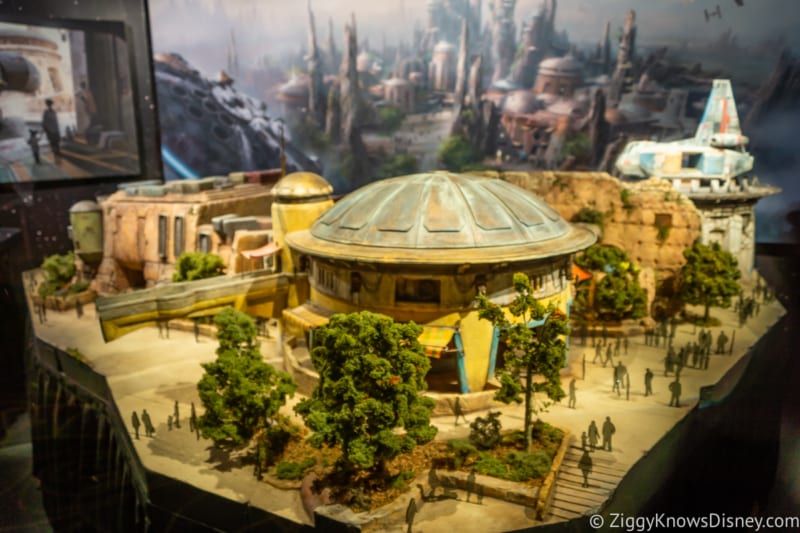 Staying with the Battle Escape attraction, we can see lots of plaster work being done of the spires here in this view from Toy Story Land: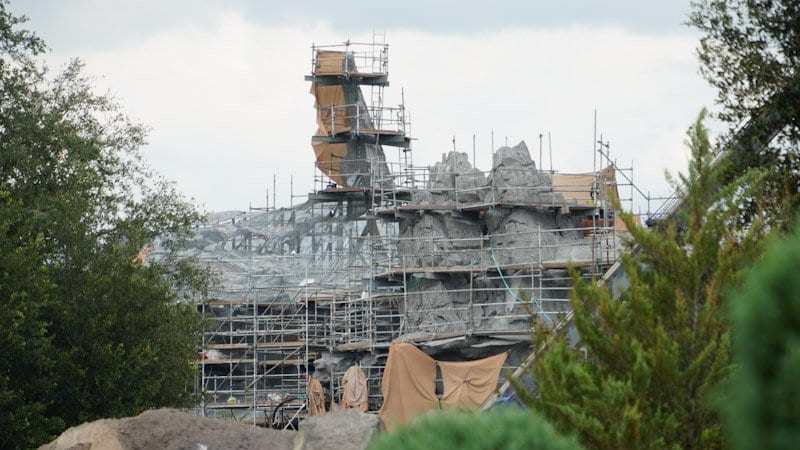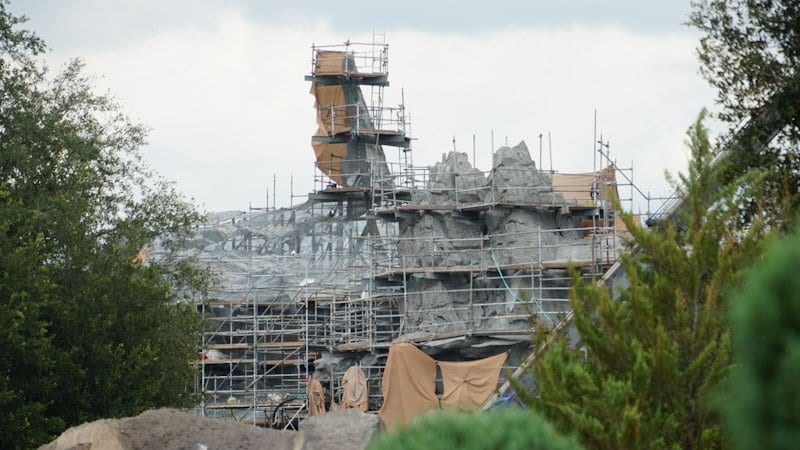 I can't even believe how complex that scaffolding system is they have going. Incredible!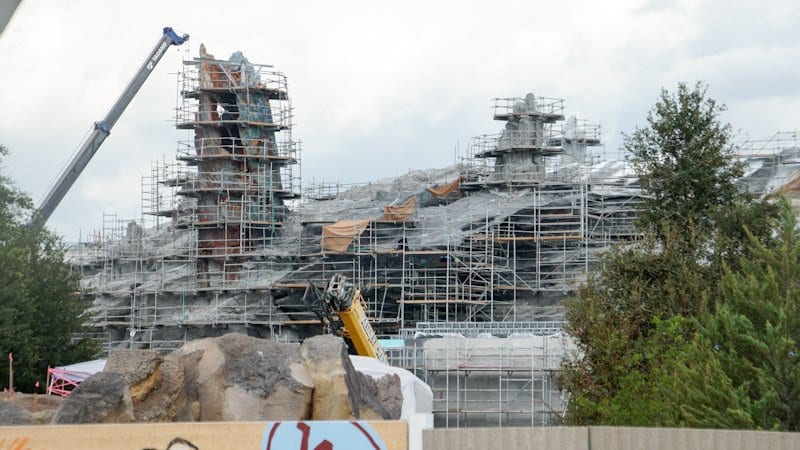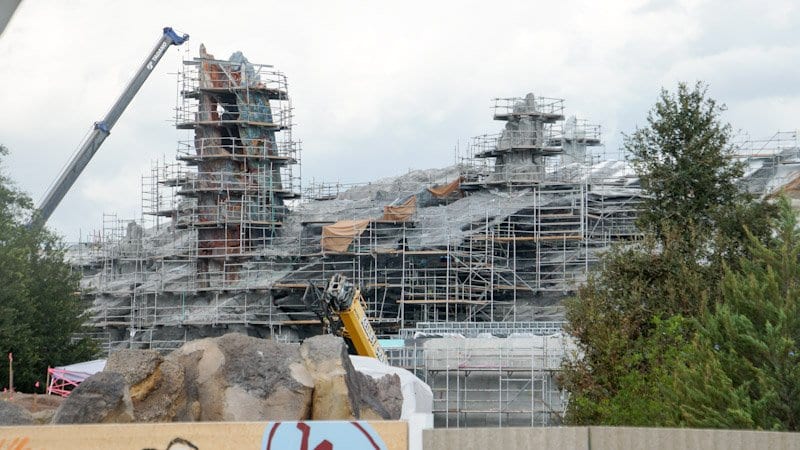 This spire is coming into form quite nicely. Look at the realistic detailing on the sides: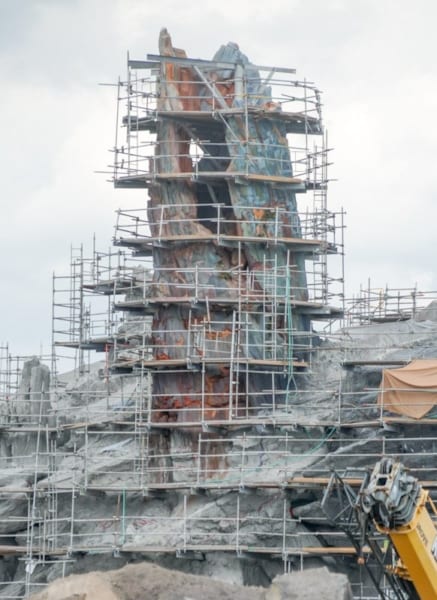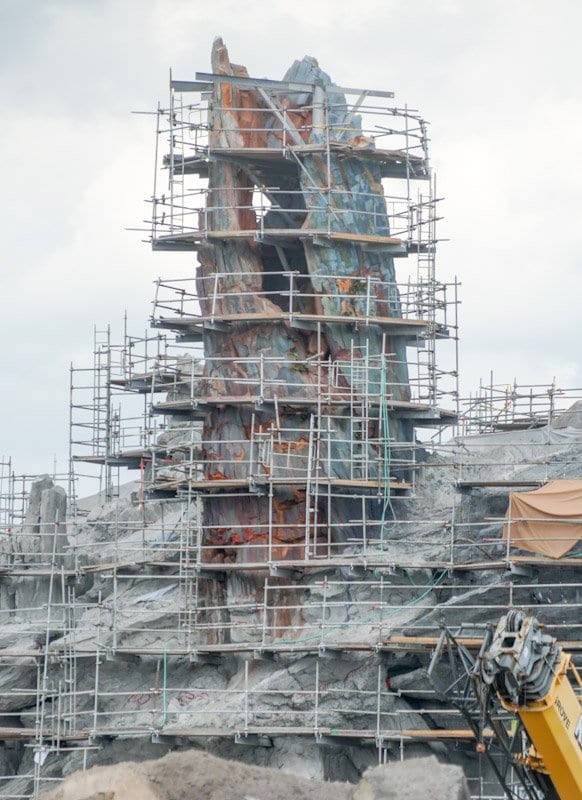 Moving over to the Millennium Falcon: Smuggler's Run attraction you can tell the exterior is much farther along than the Battle Escape attraction: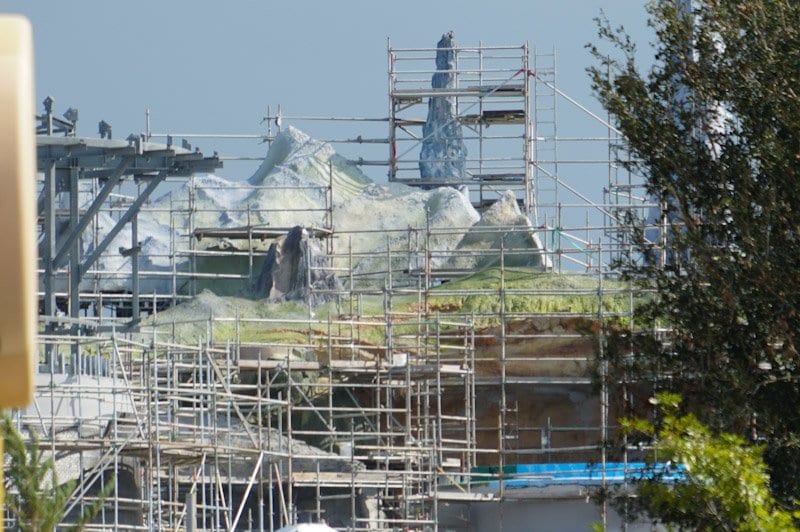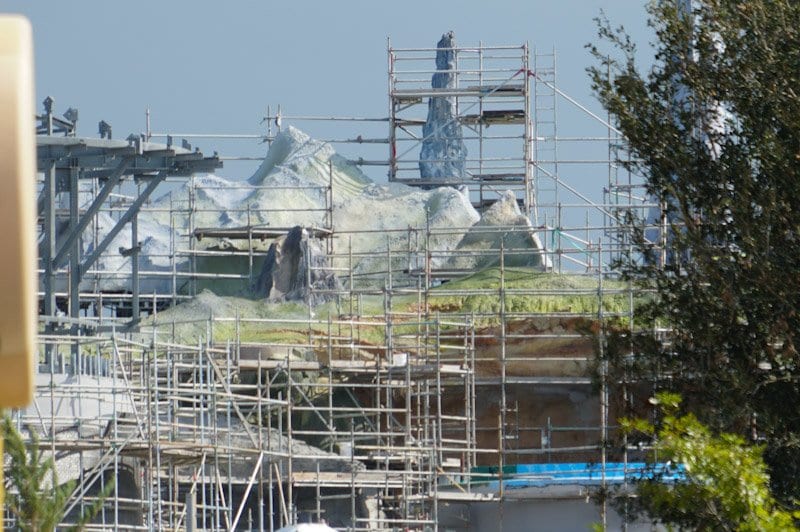 These spires look done, though I guess I always imagined the color to be much darker when finished: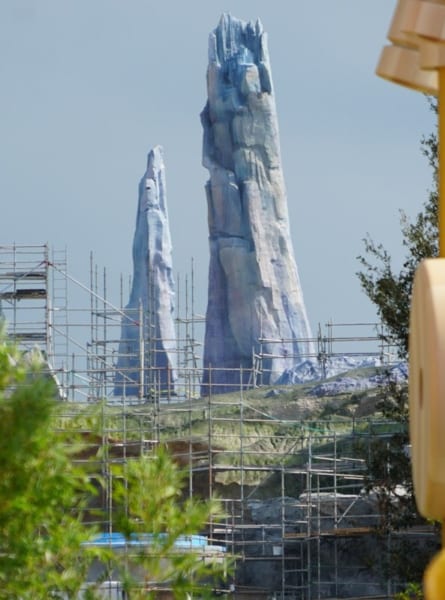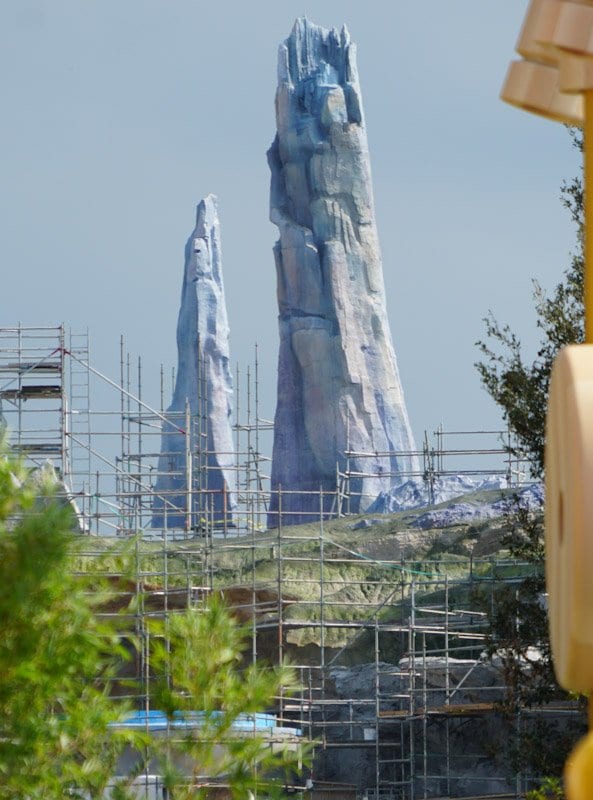 The views into Star Wars Galaxy's Edge are going to be breathtaking, this even looks like the mountain is snow-capped: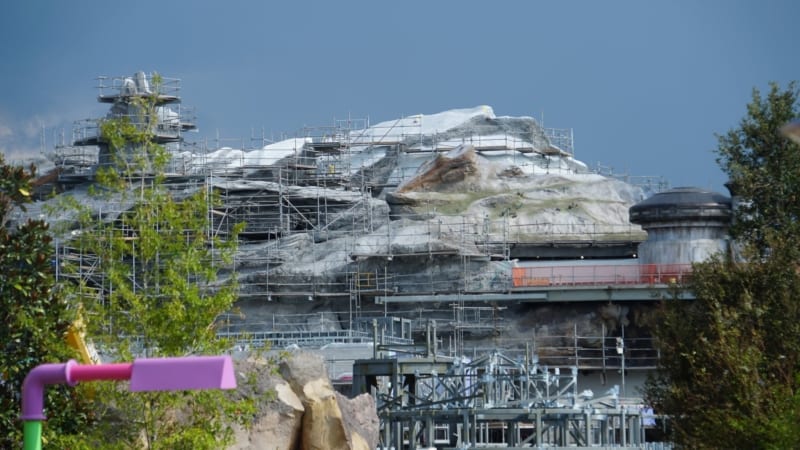 Disney has confirmed the Star Wars Land opening dates which are May 31, 2019 in Disneyland and August 29, 2019 so start thinking about your plans now. You can check a 2019 Walt Disney World vacation packages for more info about booking your trip.
Don't forget to check out my latest Disney World Construction Updates including:
Guardians of the Galaxy Coaster – Universe of Energy Building Front Demolished
Disney Skyliner – First Gondola Cars Arrive in Hollywood Studios
Tron Roller Coaster Magic Kingdom – Latest Construction Update
Your Thoughts:
I want to know what you think about the the new roofs and snow-capped spires in Star Wars Galaxy's Edge…
When are you planning to go to Star Wars Galaxy's Edge?
What details are you most excited for?
Let us know in the comments section below!
If you enjoyed this article, as always I appreciate it if you'd share it with others via social media. I work hard at making this website into a useful resource for you and your family to plan your visit to the Disney Parks and I hope it can help you! Thanks 🙂
Photos: @Bioreconstruct