This is a Ratatouille Construction Update Epcot April 2018. Remy the rat is coming to Epcot soon in a Ratatouille attraction much like the one already in Disney Studios Park in Disneyland Paris, and it's part of an even bigger expansion of the France Pavilion in World Showcase. Whether you're happy about more characters being introduced into Epcot, and specifically World Showcase, they're coming, but as long as Disney does it the right way it's going to be a big improvement to Epcot most will be thrilled with years from now.
Construction of the Ratatouille attraction right now is visible from all over Epcot, and thanks to @Bioreconstruct on Twitter, we got some great shots even above Epcot, so let's explore what improvements have been made since last month's update.
So as I'm sure you know, Walt Disney World is full of of construction projects right now, it's really insane. In fact if you stand in the center of Epcot you can see 5 different cranes working on 5 different construction projects all at the same time. They are from top left going clockwise: Guardians of the Galaxy Coaster, Riviera Resort, Ratatouille, Galaxy's Edge and Caribbean Beach Skyliner Station: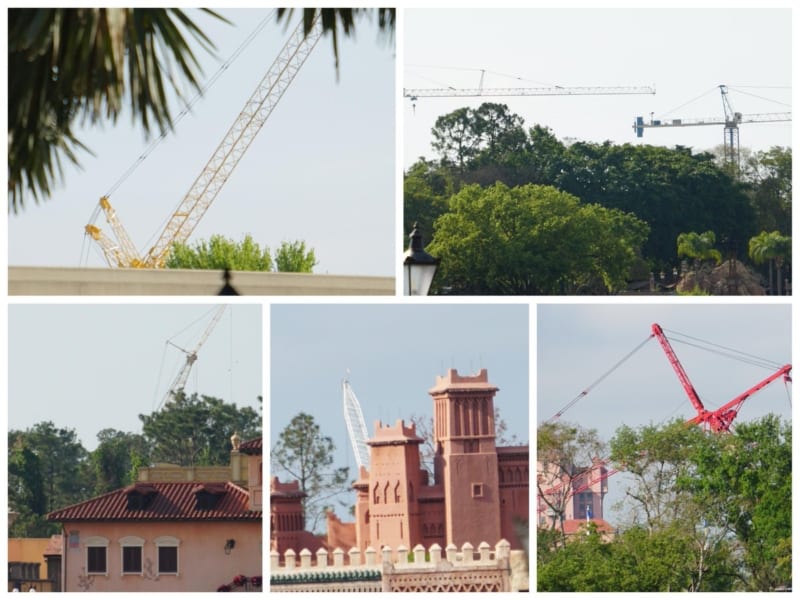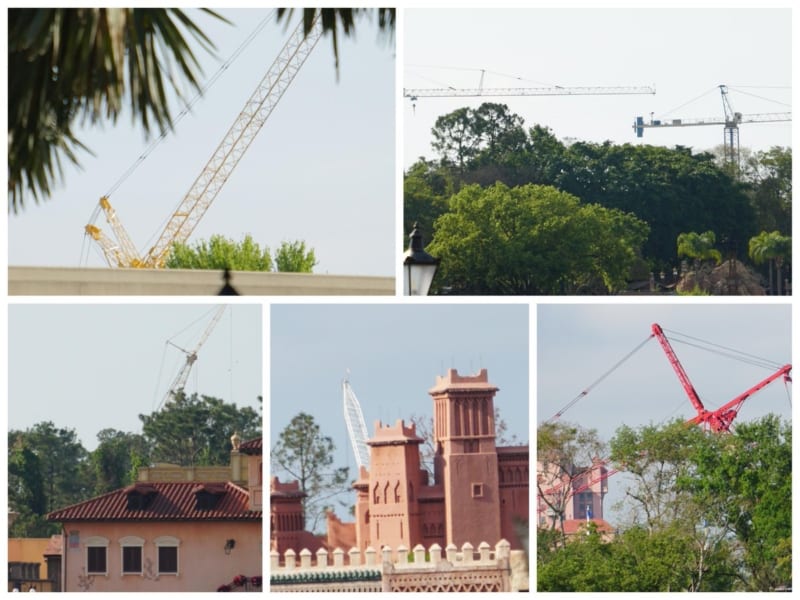 Now focusing on the Ratatouille project here in Epcot, from across the lake you can get a good view of the crane behind the France and Morocco pavilions. Just imagine if this thing was fully upright how big it would be: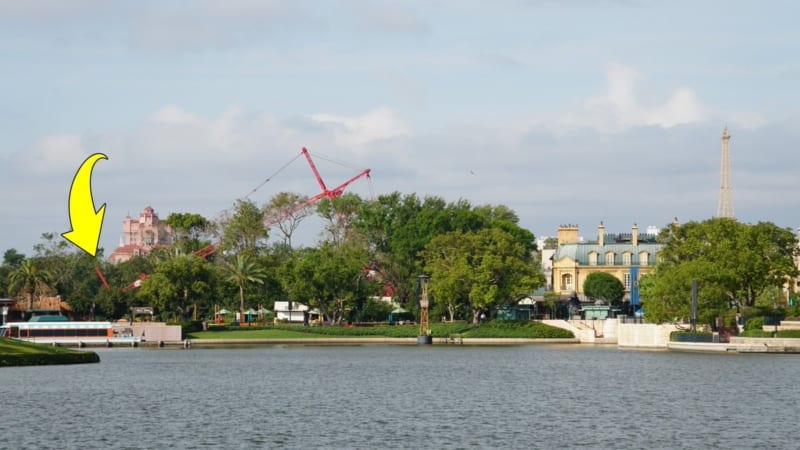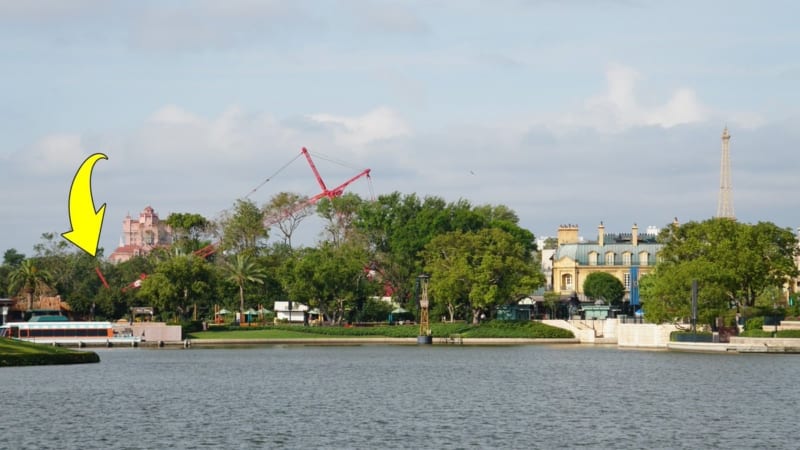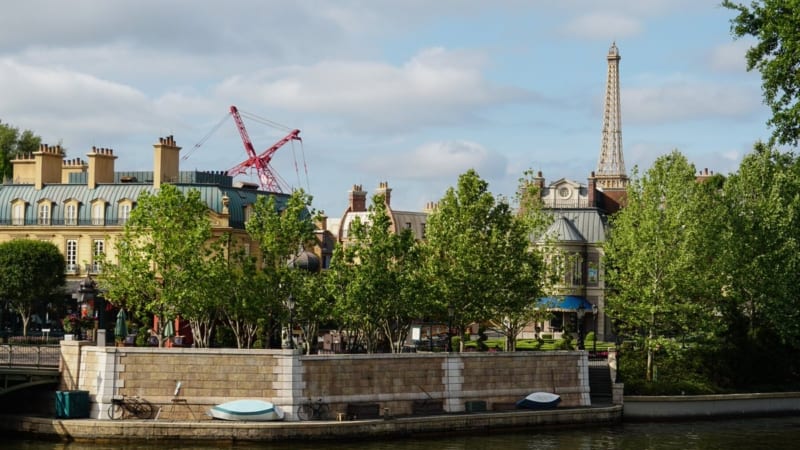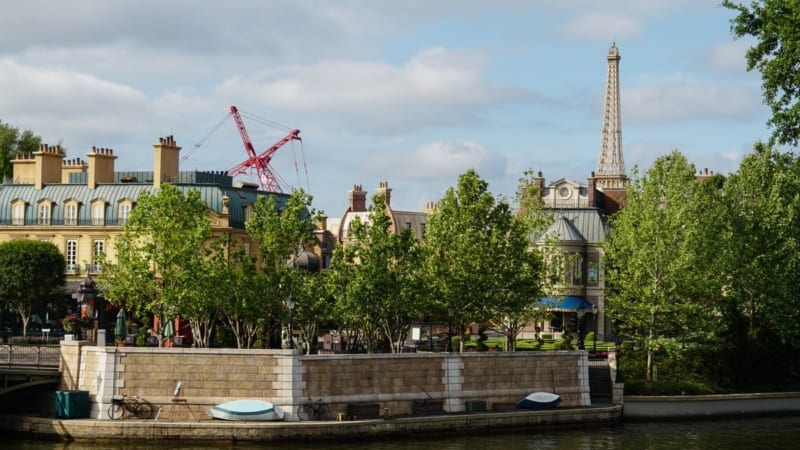 Massive!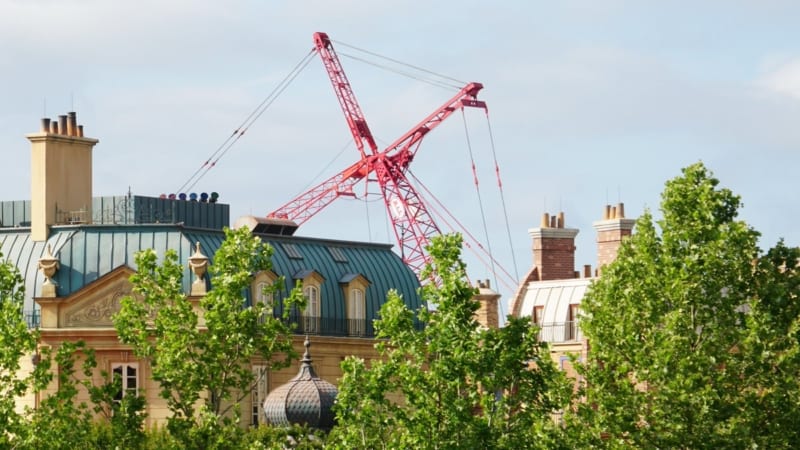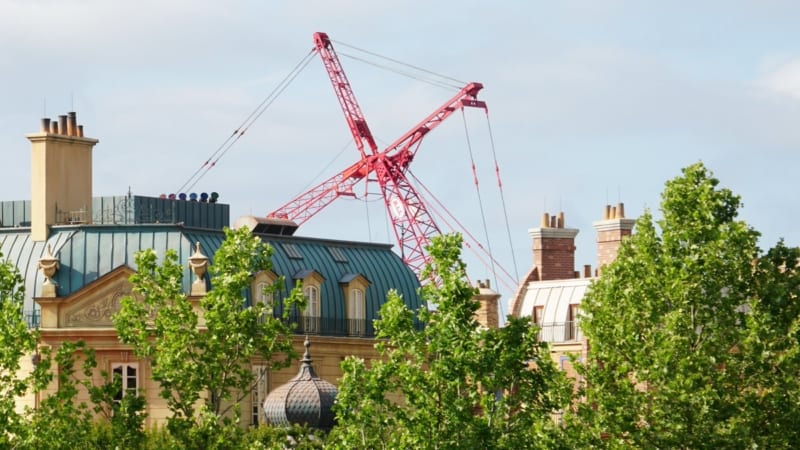 In this aerial shot we get a nice view of the whole Ratatouille and France expansion construction site. Last month we saw that the foundations for the attraction were going in, and now in this image we can see the arrow pointing at the concrete forms.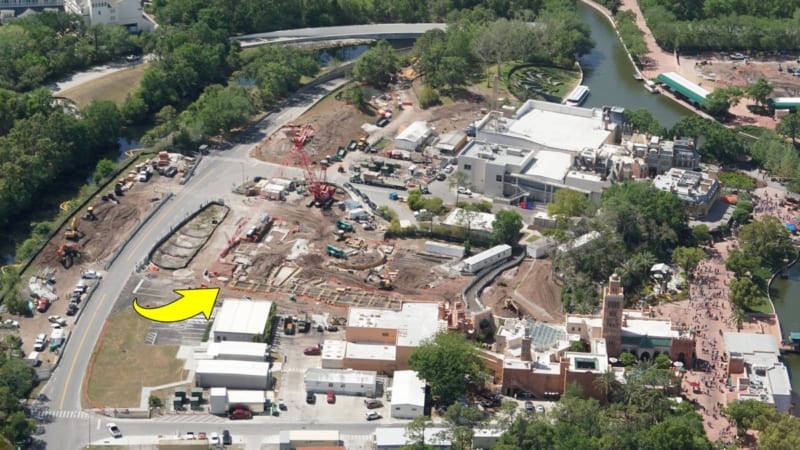 Remember, where the foundation is right now is where the Ratatouille attraction is going to be, but the whole France expansion will start on the piece of land directly behind where the France pavilion is now and will have a dramatic lead-up to the attraction itself. Expect some shops and food options back here too.
Here's what it will look like when done: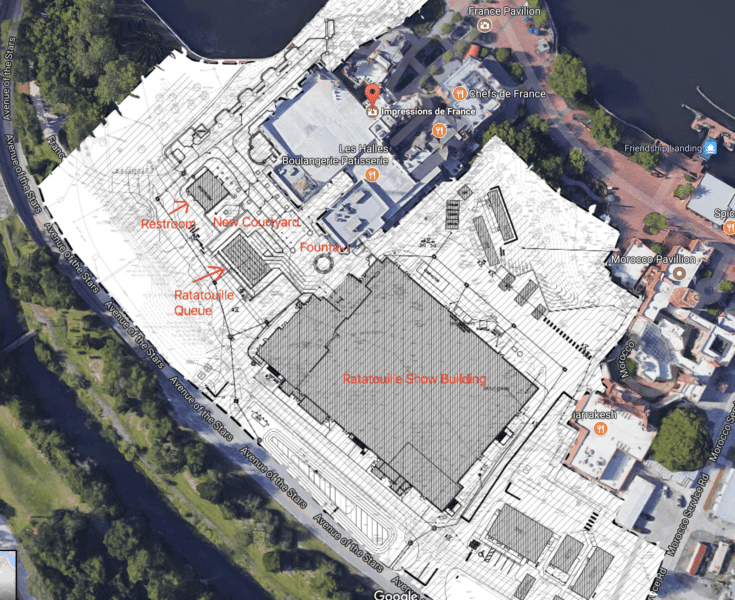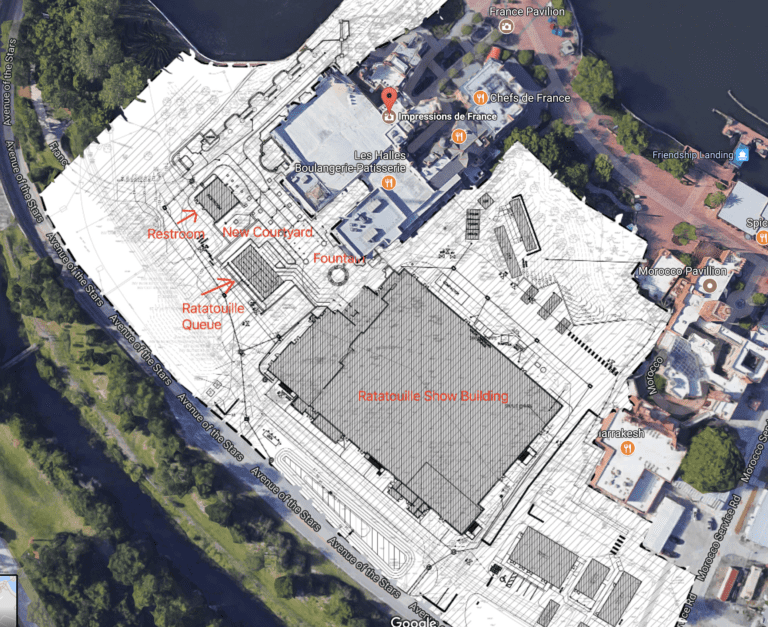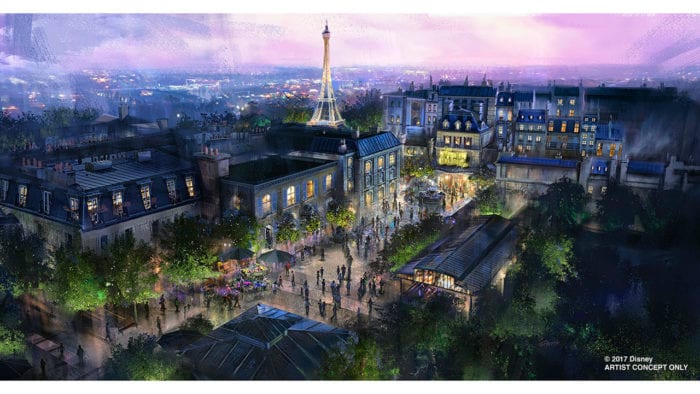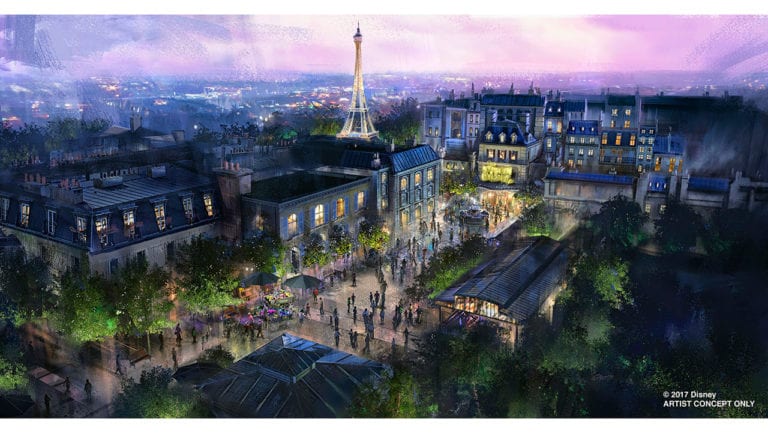 It's still going to be a while before this project is complete, and though Disney hasn't yet said anything, it looks like 2020 at the earliest.
Don't forget to check out my latest Disney World Construction Updates including:
Your Thoughts:
I want to know what you think about the Ratatouille construction update.
Are you happy Ratatouille is coming to Epcot?
Are you ok with more characters being introduced to World Showcase?
Let us know in the comments section below!
If you enjoyed this article, as always I appreciate it if you'd share it with others via social media. I work hard at making this website into a useful resource for you and your family to plan your visit to the Disney Parks and I hope it can help you! Thanks 🙂
Photos: @Bioreconstruct