This is a construction update for the Space-themed Restaurant in Epcot. By now you've probably heard of the space-themed restaurant going between Mission: Space and Test Track in Epcot's Future World. In May we got confirmation of the location for the restaurant and now site work is pushing forward and we have a visual of the land clearing underway for the Space-themed Restaurant.
Thanks again to @Bioreconstruct who always gets the best aerial photos of Walt Disney World so that we can all see them. Let's take a look…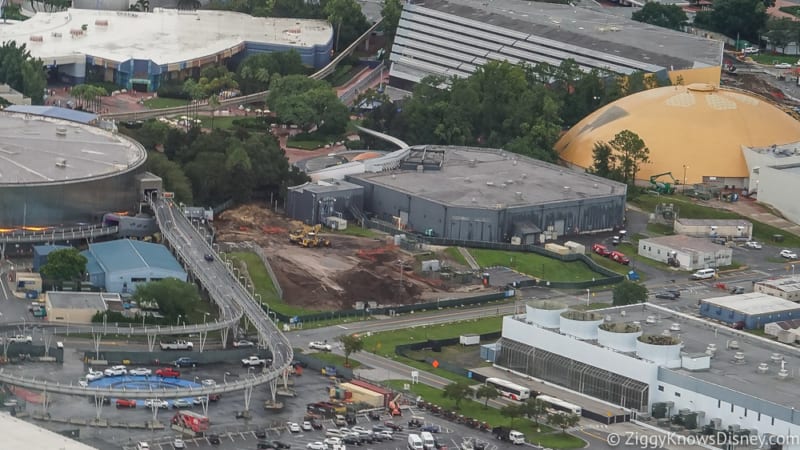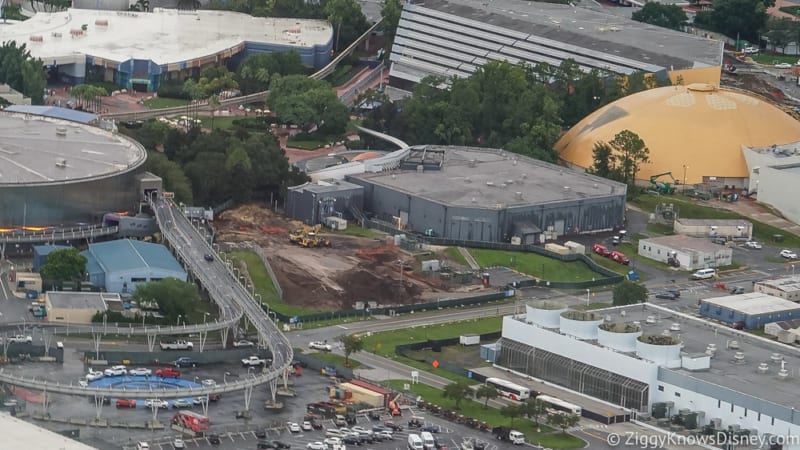 As some of our readers pointed out, the restaurant will be extremely close to Test Track. It's almost right below it. Hopefully there will be some good soundproofing inside otherwise that will ruin the ambiance of space.
Compare that to this photo from May: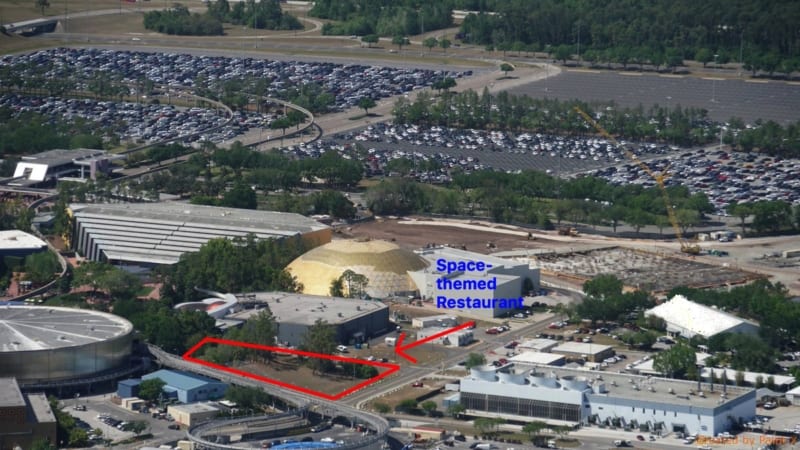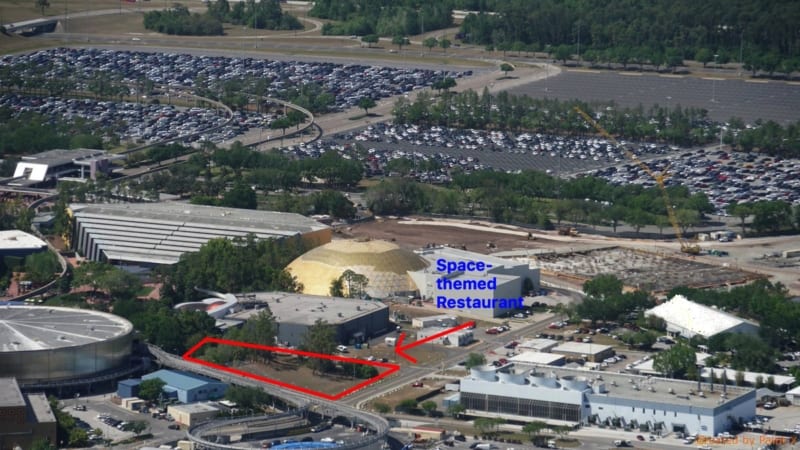 As you can see the trees have been all removed and most of the land has been flattened. That means that the foundation and pipework will start being laid soon and we could see it go vertical in the next month or two.
It's funny to compare the photos especially when looking at the Guardians of the Galaxy coaster site which didn't even have any steel up at that point.
We don't know too much about the Epcot Space-themed Restaurant yet like what kind of food, but the coolest part to me will be the giant "window" you can see out into space through. It will use the same projection technology that the Star Wars Hotel will use in its windows, giving a similar effect.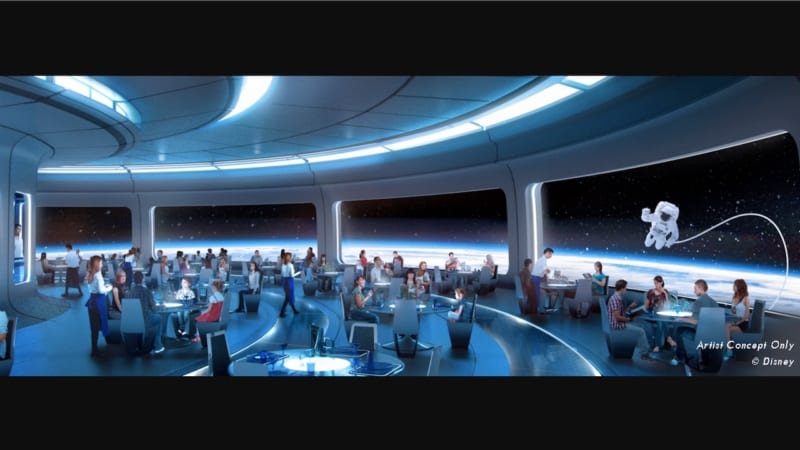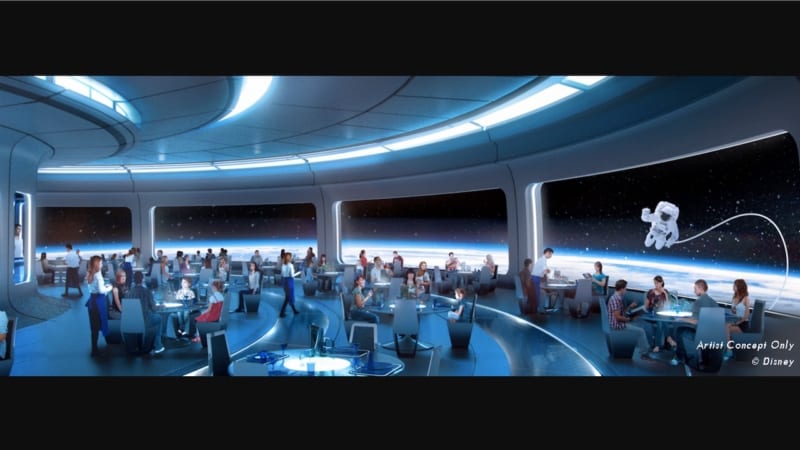 The Epcot Space-themed Restaurant should open in 2020. Stay tuned for more info…
Don't forget to check out my latest Disney World Construction Updates including:
Your Thoughts:
I want to know what you think about the land clearing for the Space-themed Restaurant coming to Epcot…
Are you excited to try it?
What kind of food do you want on the menu?
Let us know in the comments section below!
If you enjoyed this article, as always I appreciate it if you'd share it with others via social media. I work hard at making this website into a useful resource for you and your family to plan your visit to the Disney Parks and I hope it can help you! Thanks 🙂
Photo Credit: @Bioreconstruct