Construction on the Disney Skyliner has been going on for about a year now, but we've basically only seen the stations and support towers go up. Now today we get a look at the first Disney Skyliner Gondola Car which has arrived at the station in Disney's Hollywood Studios.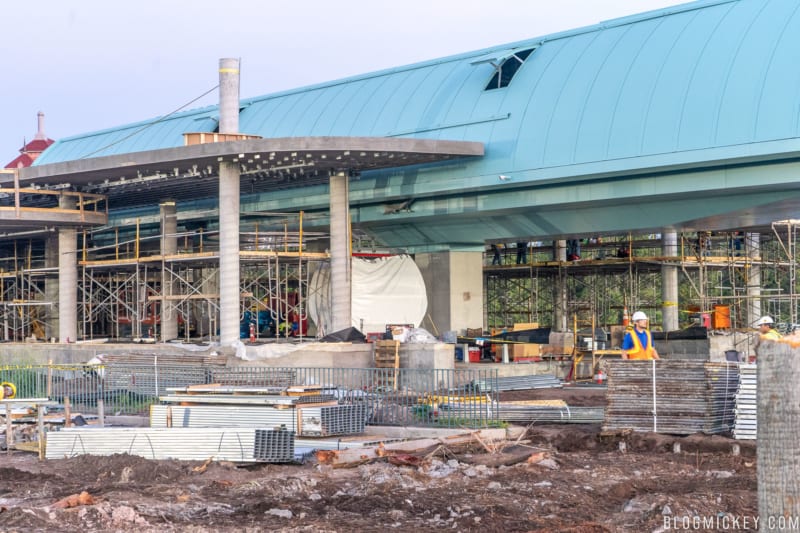 You can see the car sitting inside the station, where it will be tested for height. Right now there aren't any cables installed in the Hollywood Studios station, though the bull wheel system which will pull the cars are in place already. Once they are in they will be able to test how it moves around the station.
The Disney Skyliner Gondola car you can see in the photos here are practically identical to the gondola cars spotted on site a couple months back which were on a truck being moved into Walt Disney World: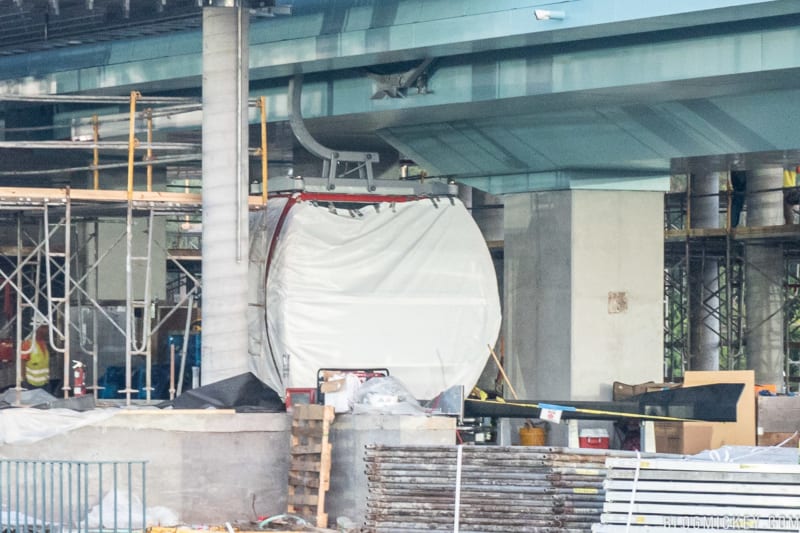 The shape looks identical, as well as the red frame and glass windows. Compare with the previous shots: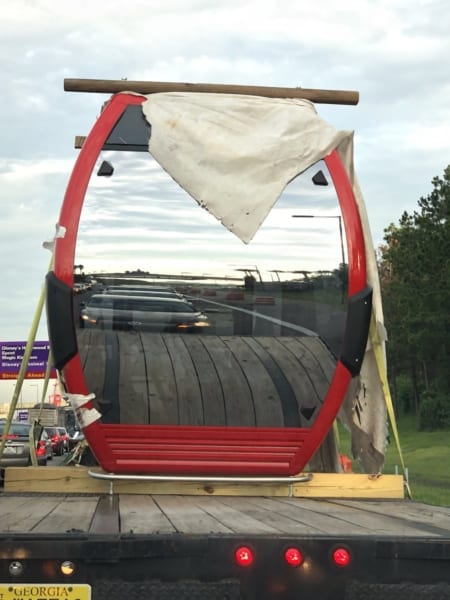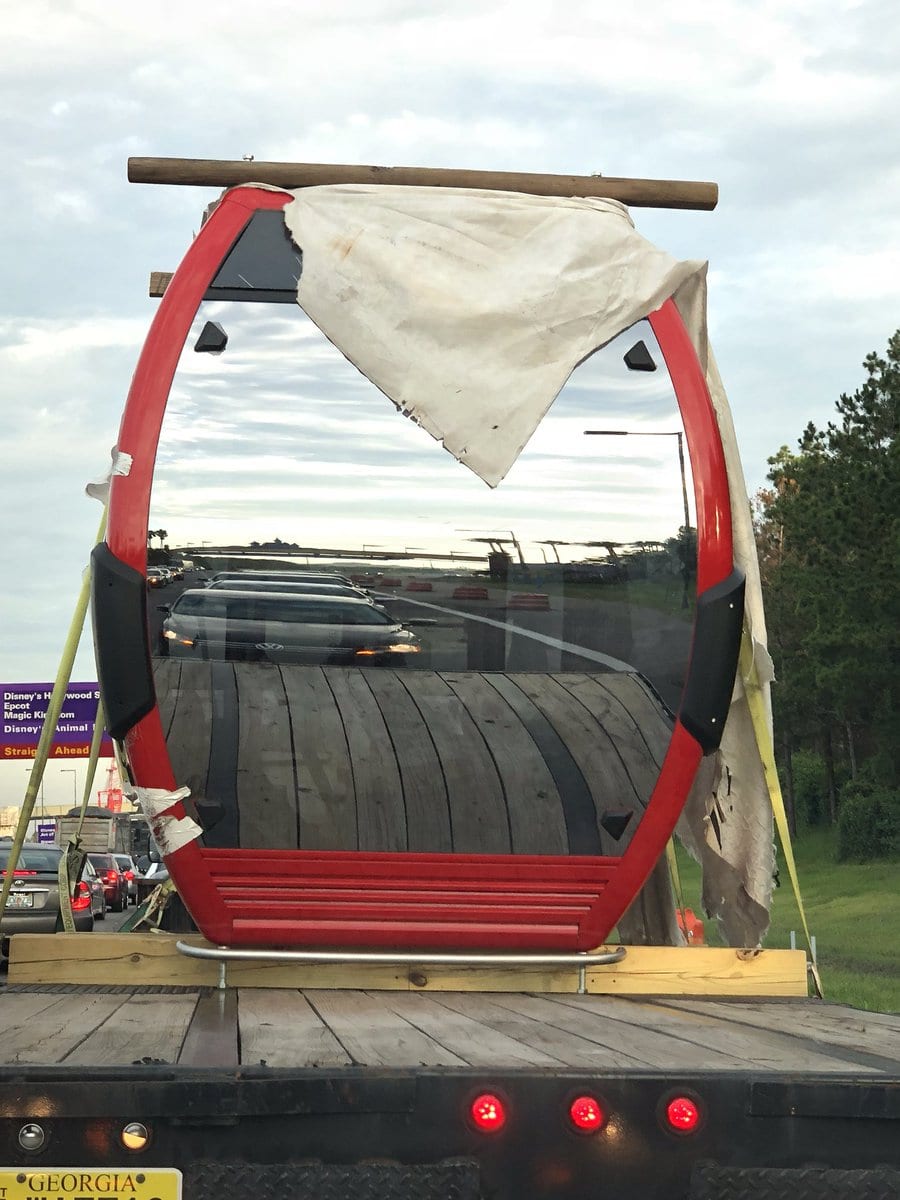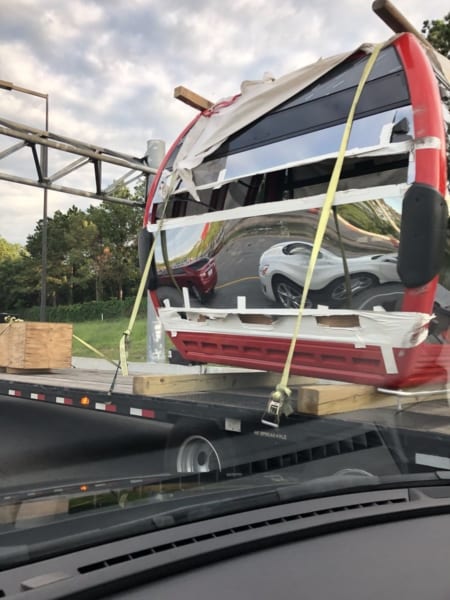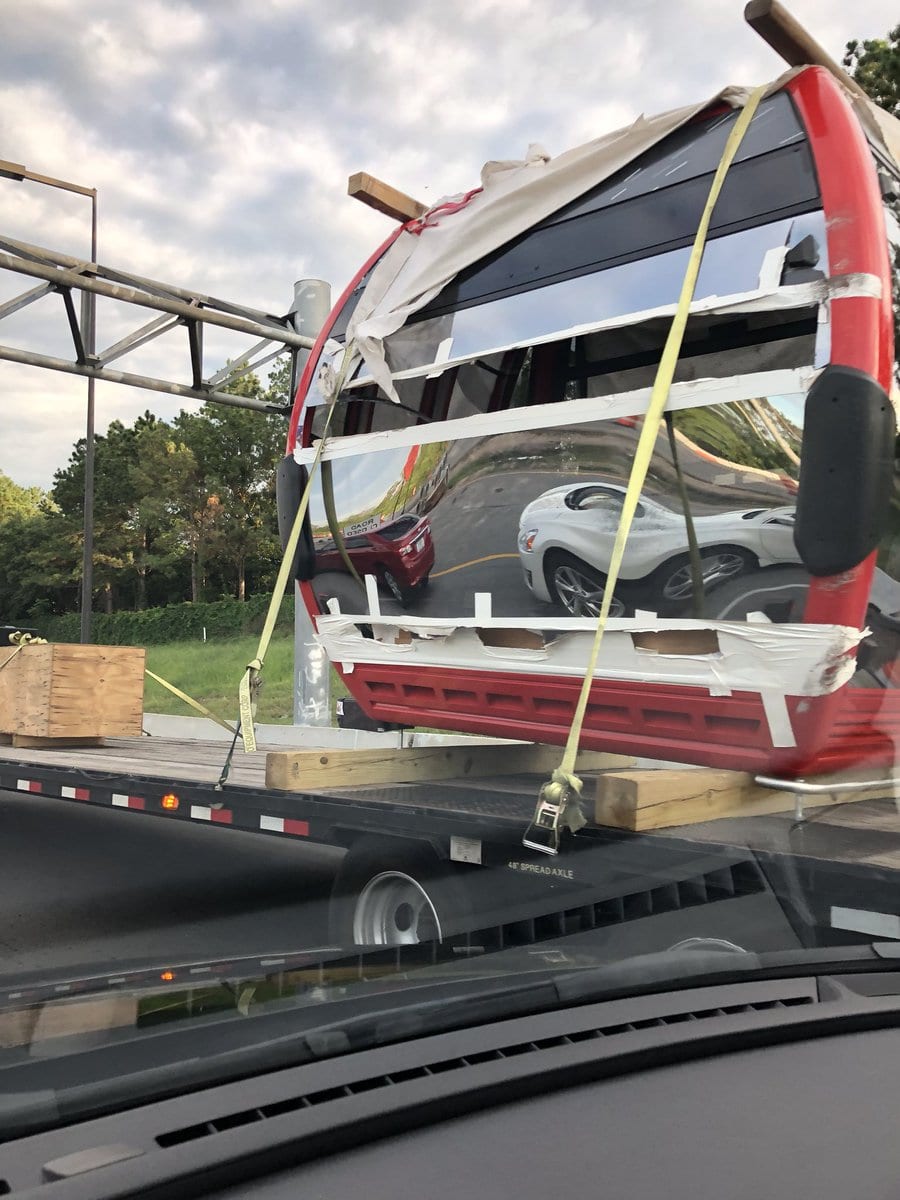 Some people thought that was a hoax, but it obviously appears to have been legit back in June.
Besides the Disney Skyliner gondola cars arriving in Walt Disney World, there is some conflicting info out there right now about the details for the Skyliner, specifically the air conditioning. We've heard insiders say that the Skyliner will have air conditioning and others say it won't.
Apparently the ones that are saying it won't have A/C say it has a ventilation system provided by small holes. While no A/C in central Florida would be suicide imo, we'll have to wait on Disney to make an official announcement about the details for the Skyliner and go from there.
UPDATE: It's now been confirmed that the Disney Skyliner Gondolas will NOT have air conditioning but just an air ventilation system for cooling.
The Disney Skyliner should be ready to go by Summer 2019, but will obviously require extensive testing before being open to the public first, hence the gondola car arriving at Hollywood Studios now. We'll keep you updated as soon as we hear more.
Your Thoughts:
I want to know what you think about the Disney Skyliner gondola car arriving in Hollywood Studios…
Do you like the design of the car?
Would it be insane to not include air conditioning?
Let us know in the comments section below!
If you enjoyed this article, as always I appreciate it if you'd share it with others via social media. I work hard at making this website into a useful resource for you and your family to plan your visit to the Disney Parks and I hope it can help you! Thanks 🙂
Photo Credit: Blog Mickey
Need Help Planning Your Disney Vacation? Show You the World Travel is Here to Help!
Just fill out the form below and one of our trusted travel agents will contact you for all your Disney Vacation Planning Needs….
[rainmaker_form id="19792″]