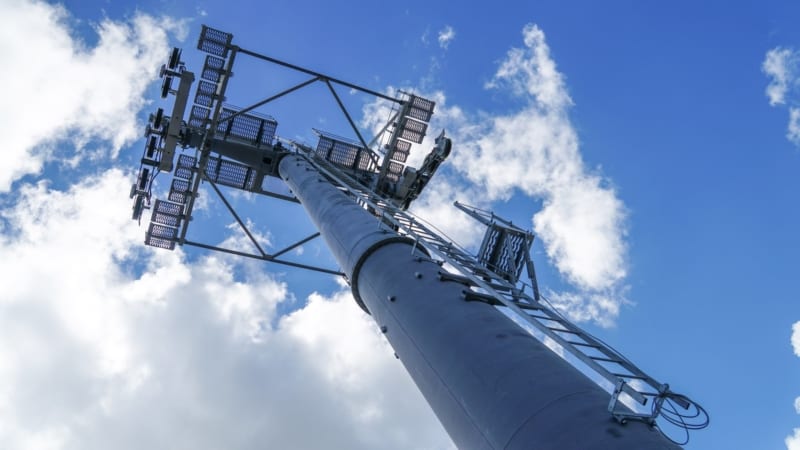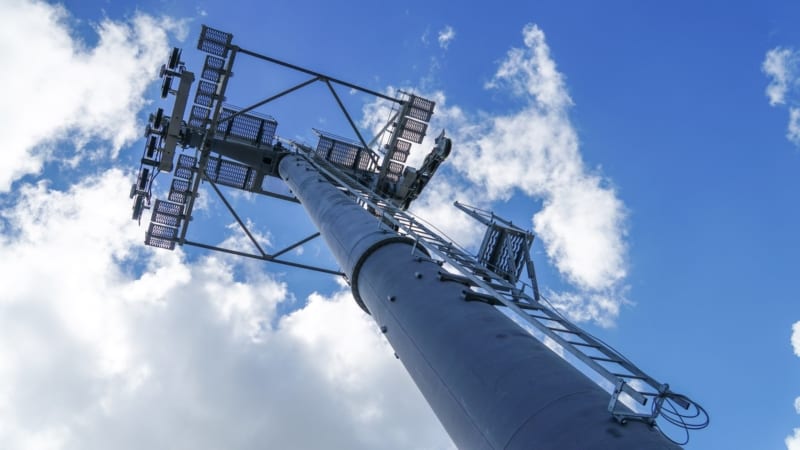 This is a Disney Skyliner Construction Update August 2018. We're eagerly anticipating the Disney Skyliner, Disney's newest transportation system spanning 2 Parks and 4 Resorts. We're going to look at the progress to the various Skyliner stations around property including the ones at Hollywood Studios, Epcot and the Turn Station between Epcot and the Riviera Resort.
There has been lots of progress made since last time when we saw the roof being installed at the Hollywood Studios Station.
Thanks as usual to @bioreconstruct over on Twitter for the great photos, I especially love his aerial ones which are always top notch! Let's see what changes have been made to the Disney Skyliner in the month of August…
First we can see work being done at the Turn Station between Epcot and the Disney Riviera Resort: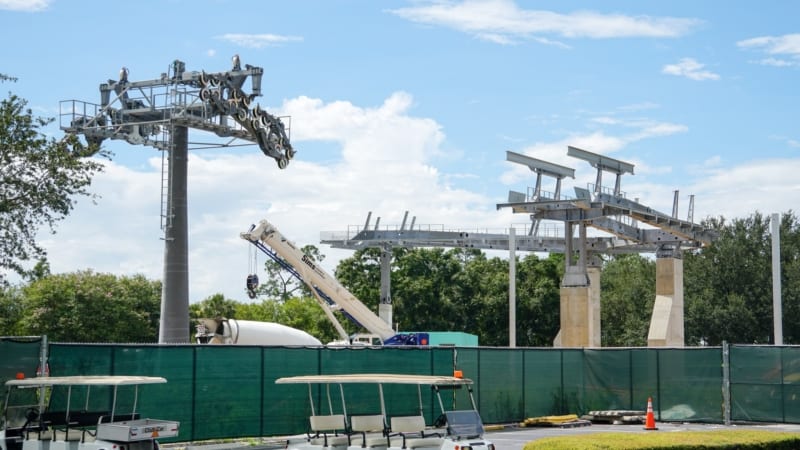 It's not a station where you can get on or off but simply a turn in the line between 2 points. The concrete columns are up and the steel track above too: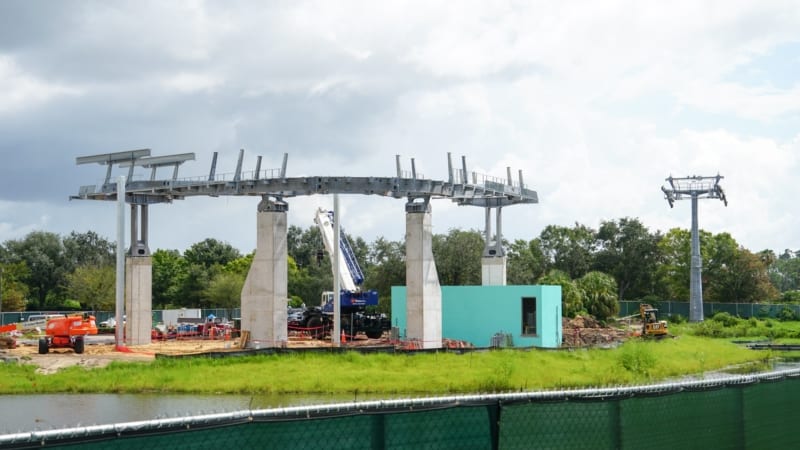 Just one week earlier that track wasn't there: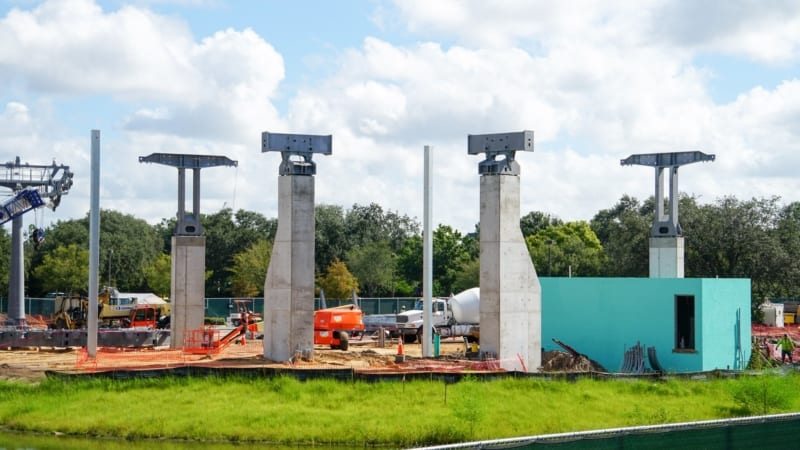 Since we're up by Epcot, let's go over to the Epcot Disney Skyliner station: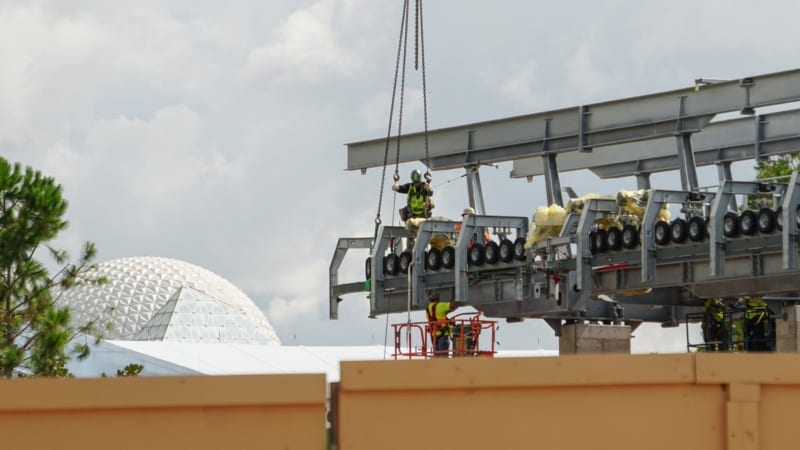 In the above photo you can see the wheels being stalled at the station to catch and send the Skyliner gondola cars.
Again that whole section with all the wheels was just installed as the previous week they were nowhere to be found: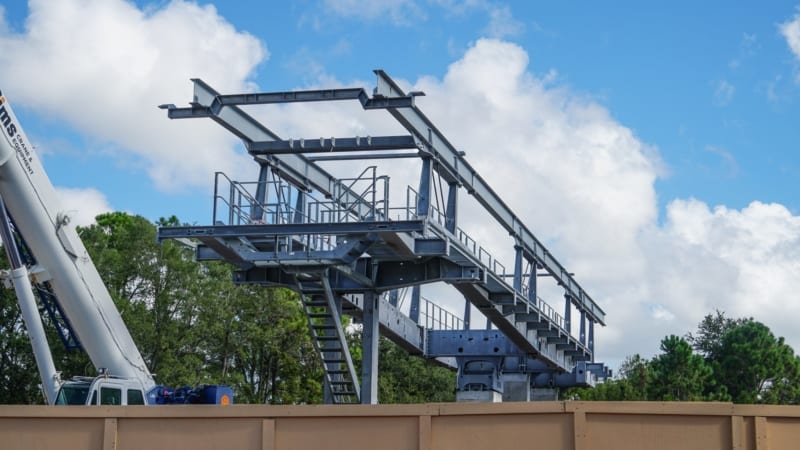 Just like the one at the Hollywood Studios station, a bull wheel is being installed at the Epcot station too which pulls the cable and the cars along the line: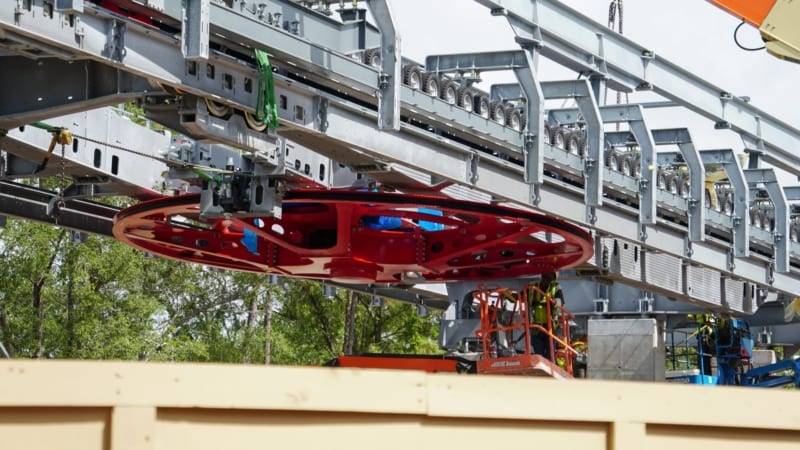 Now let's see what's happening at the Hollywood Studios Skyliner station: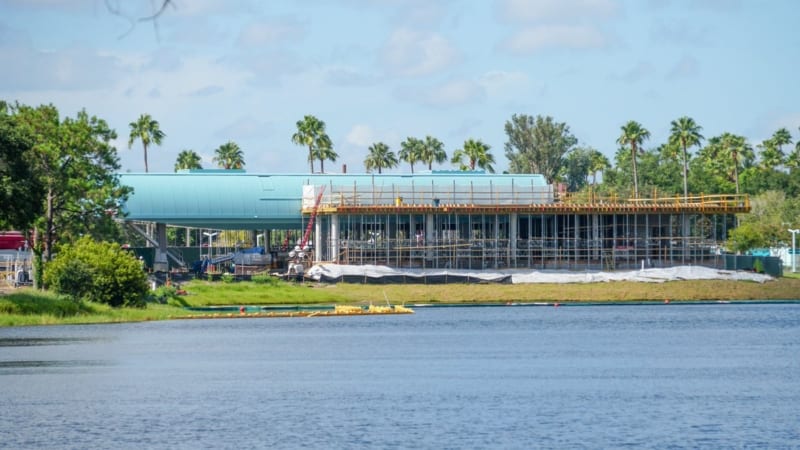 Seeing as the station at Hollywood Studios is the furthest along, here we see the building that will be used for the queue for people waiting to get onto the Skyliner. Scaffolding is up all around the building: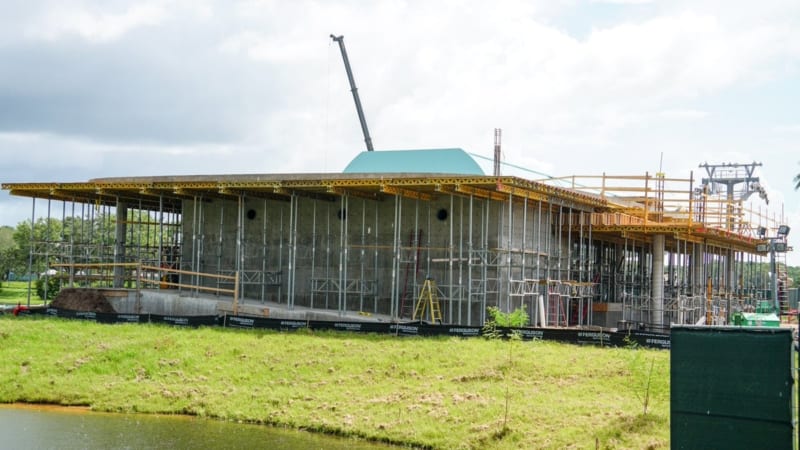 You can see the forms and edges of concrete being installed on the roof: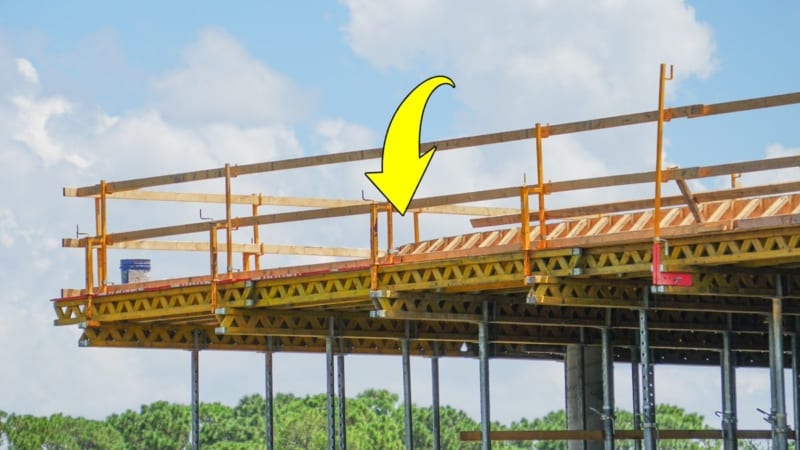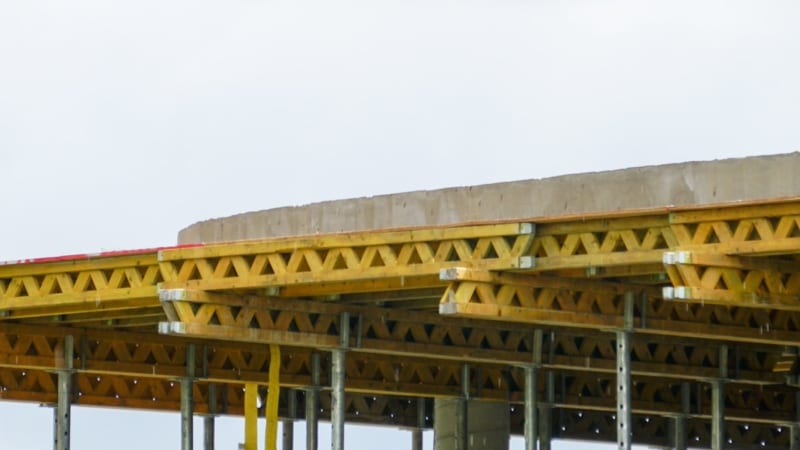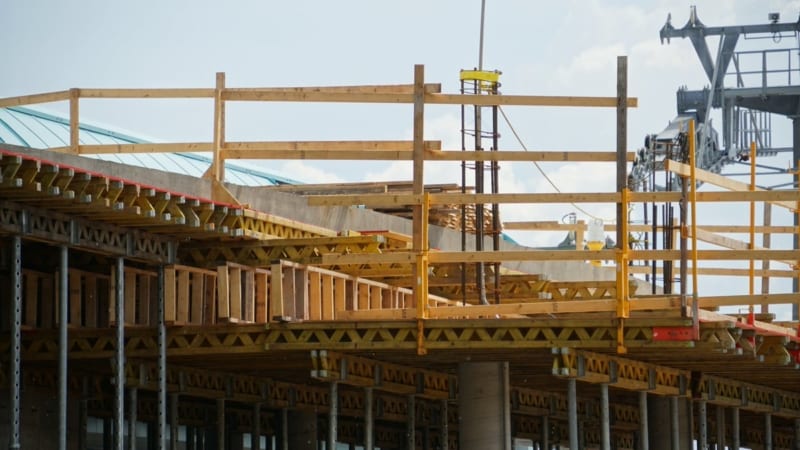 I don't know if this is going to be the whole size of the queue building, but as of now it doesn't seem that big, especially compared to the amount of people that will be getting on this at park closing. I hope there is room on the sidewalk nearby to fit the overflow of people getting in line…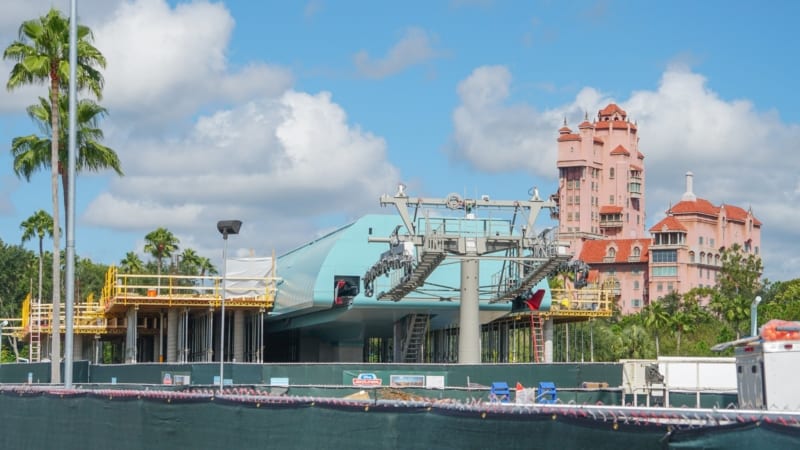 For more information about the Disney Skyliner route read our detailed guide.
Check out our other Walt Disney World Construction Updates such as:
Your Thoughts:
I want to know what you think about my Disney Skyliner Construction Update August 2018
Are you excited to ride the Disney Skyliner?
Do you think Disney is going to have a capacity problem?
Let us know in the comments section below!
If you enjoyed this article, as always I appreciate it if you'd share it with others via social media. I work hard at making this website into a useful resource for you and your family to plan your visit to the Disney Parks and I hope it can help you! Thanks 🙂
Photos: @Bioreconstruct