Disney has announced that the Tomorrowland Transit Authority PeopleMover in Disney's Magic Kingdom will be closed at least until April 30, 2021, for a multi-month refurbishment.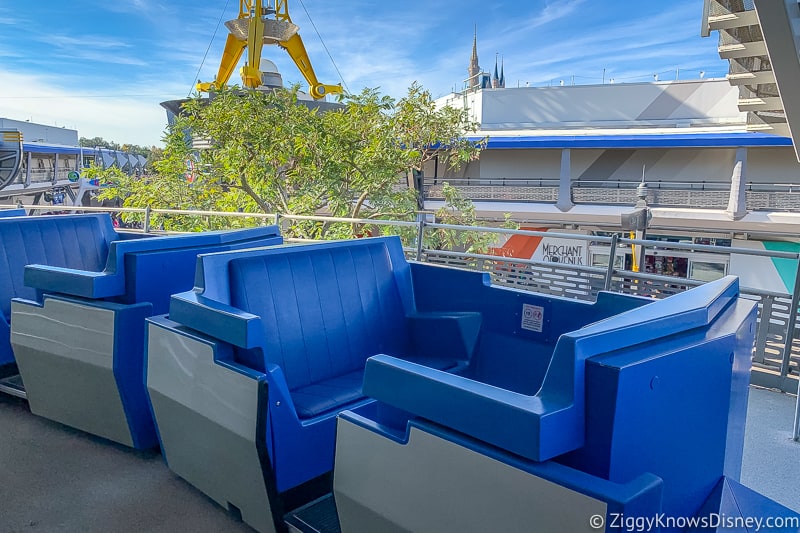 (Update 3/31/21): The refurbishment for the Tomorrowland Transit Authority PeopleMover is taking a little longer than we hoped, as Disney has now expanded the closure through at least April 30, 2021.
Believe it or not, the Tomorrowland Transit Authority PeopleMover has been closed since March 2020, about one week before the park closure. That's more than 1 year already!
The attraction was having issues then closing unexpectedly and hasn't reopened since. It wasn't even running during the Cast-Member or annual passholder preview events before the park reopened to the public.
Looking a bit closer at the refurbishments page on the Walt Disney World website, the PeopleMover it is currently listing the attraction as "Temporarily Unavailable," where it has been since July 28 and says it's under refurbishment through April 29th.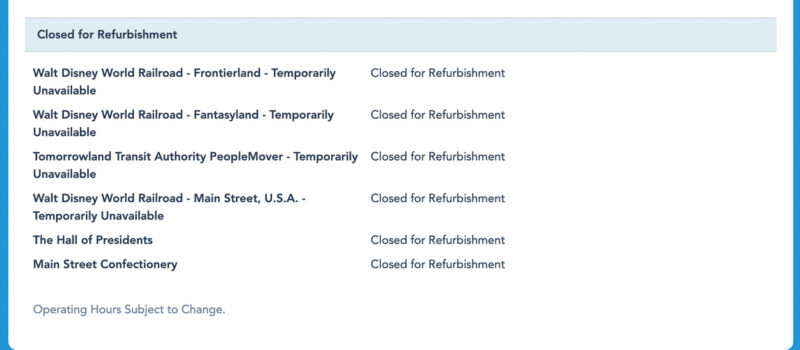 The ride has been seen operating without guests since the parks reopened on July 11, and testing has been more frequent of late.
Things have taken much longer than originally thought because it was supposed to reopen with the Magic Kingdom on July 11, then November 2020, then Christmas, then January 2021, then this Spring.
Just recently, the ride was listed as being under refurbishment through March 2021, with a reopening in early April, but that obviously isn't enough time and it is the reason for this extension.
Disney hasn't publicly commented on what the exact problem is with the PeopleMover or what they are doing to repair it, but sources have indicated that part of the attraction's refurbishment includes replacing the magnetic linear induction motors throughout the track.
Not an easy task and obviously they are nowhere near ready and need more time to get things right. There were even reports of some of the ride vehicles colliding during the testing which would be a good reason not to open yet.
When is it Reopening?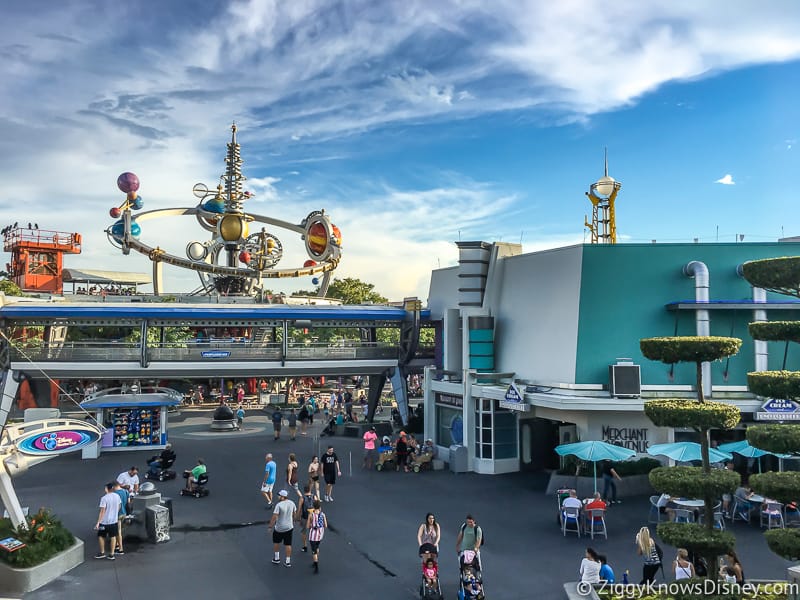 The only thing we know is that right now it's listed as being under refurbishment through April 30, 2021. In fact, the Disney World website shows it isn't listed for refurbishment on May 1, which means in theory, that's when it should open.
The reason I say "in theory" is because as we've seen over the last year, some attraction refurbishments don't always go the way they are planned and often need more time to fix. For example, the Astro Orbiter went down in Tomorrowland in 2019 and it was supposed to reopen after one month. In the end, the refurbishment ended up lasting 2 months.
Primeval Whirl is another recent example where it mysteriously went down for refurbishment, turned into a seasonal ride, and then recently was announced as closing for good.
Some readers have expressed fears that the Tomorrowland Transit Authority PeopleMover is going to end up shutting down for good. Honestly, we don't anticipate that happening, and the refurbishment is real. However, it wouldn't surprise us to see the opening eventually pushed back once again later into 2021.
As soon as we learn more about the situation, we'll let you know.
Check out the Full List of Disney World Refurbishments and Ride Closures to see what else is being worked on.
Your Thoughts
I want to know what you think about the Tomorrowland Transit Authority PeopleMover closing for refurbishment…
Does the ride need upgrading?
What changes would you make to it?
Let us know in the comments section below!
If you enjoyed this article, as always I appreciate it if you'd share it with others via social media. I work hard at making this website into a useful resource for you and your family to plan your visit to the Disney Parks and I hope it can help you! Thanks 🙂
Meet the Author of Ziggy Knows Disney!
My name is Ziggy and I love Disney, everything Disney! I grew up on Disney and it has and continues to be a huge part of my life. I started young when my parents took me to Disney World when I was 18 months old. Little did they know that would be the first of an uncountable number of trips we would take. I have so many amazing memories going to Disney with my family and friends and it has been interwoven into my DNA.