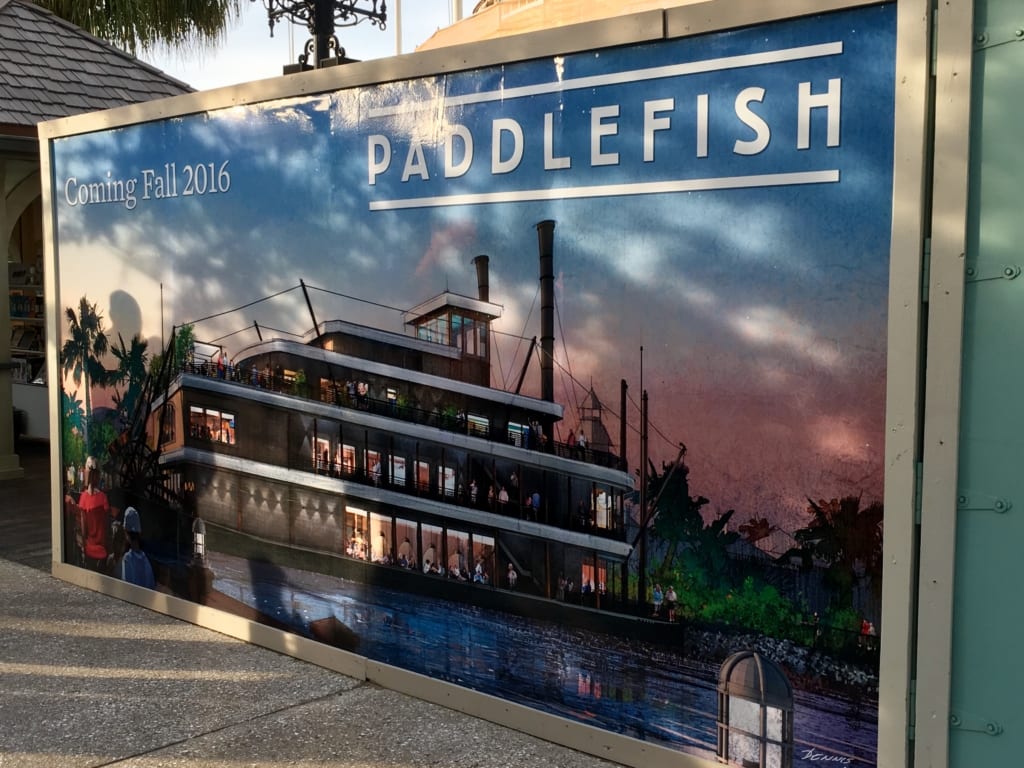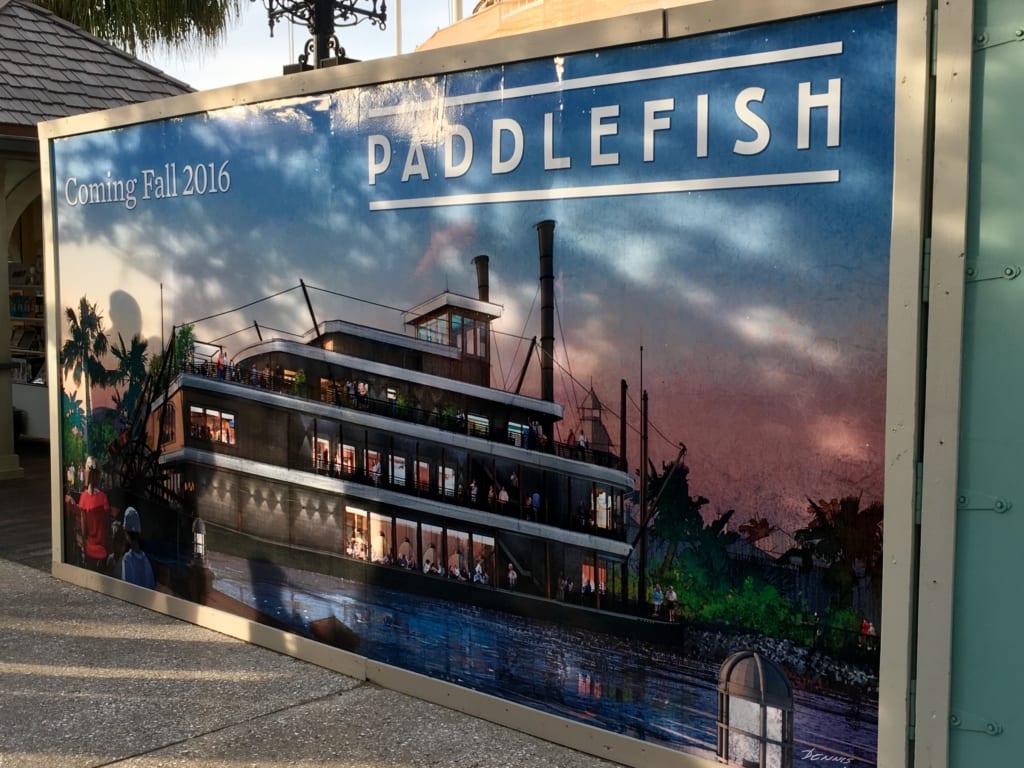 For years Fulton's Crab House was recognized as one of the best Restaurants in the Central Florida area and was a family favorite of ours. It definitely was my dad's favorite Walt Disney World Restaurant and going there became a ritual. The restaurant is now under refurbishment with a new name: Paddlefish, and is getting a complete overhaul both to the structure itself as well as the menu.
Instead of being a Riverboat you would imagine from a story about Huck Finn and Tom Sawyer on the Mississippi, this will be a more sleek, modern boat, both elegant and luxurious.
The construction is coming along nicely: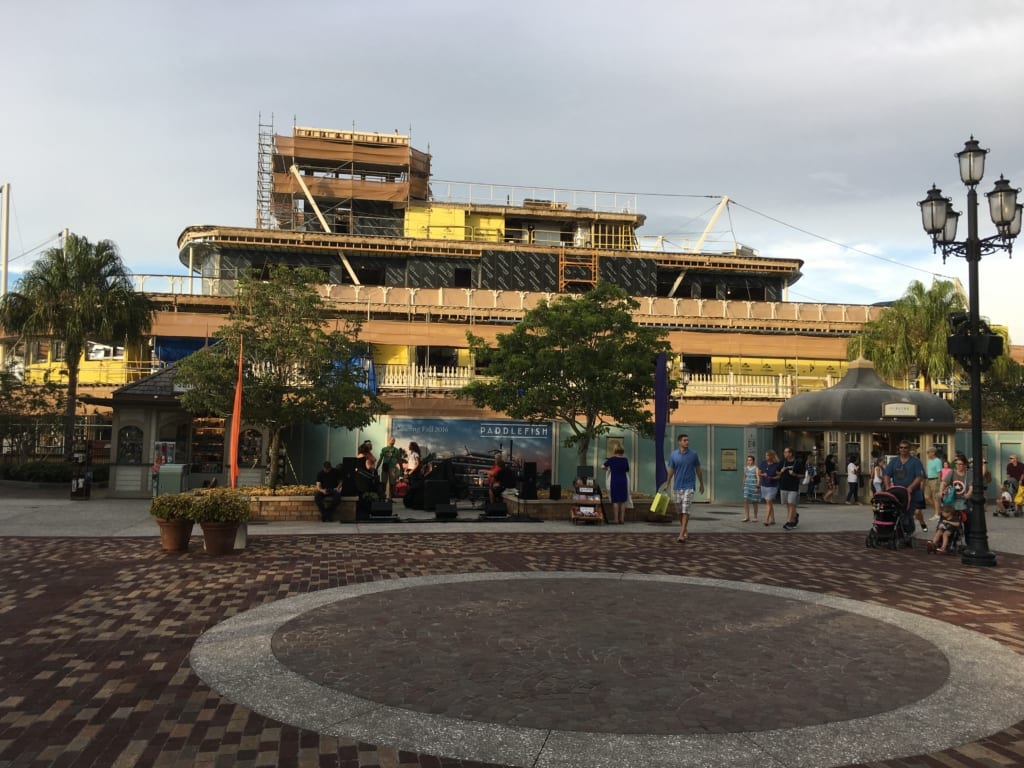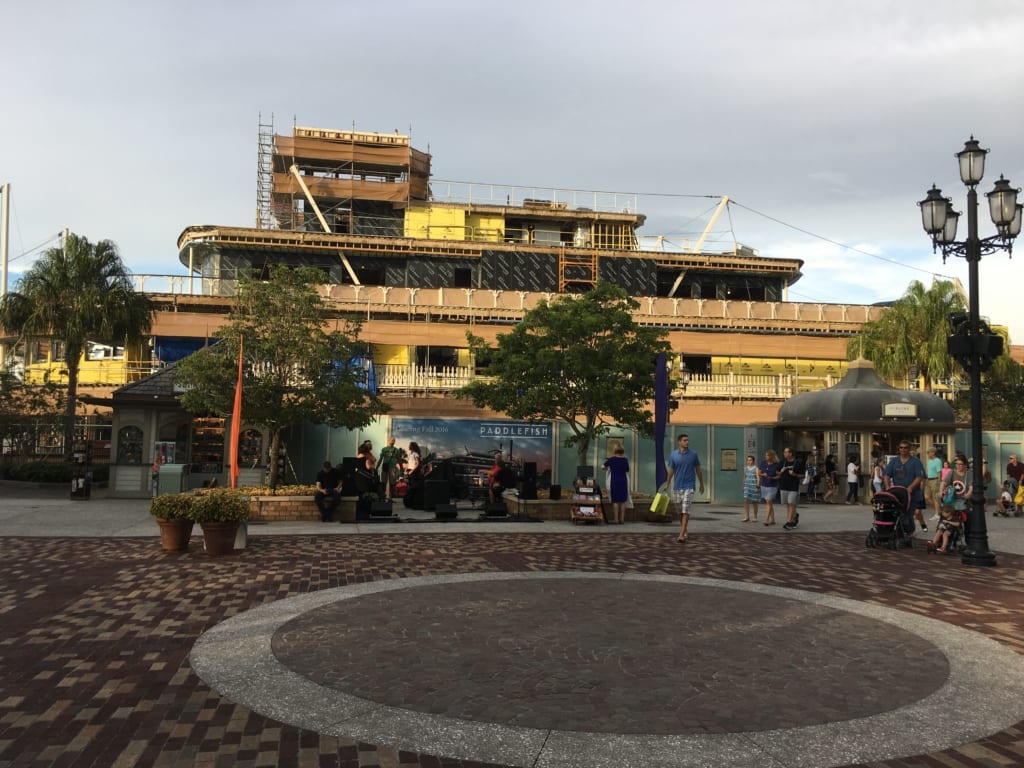 View from waterside: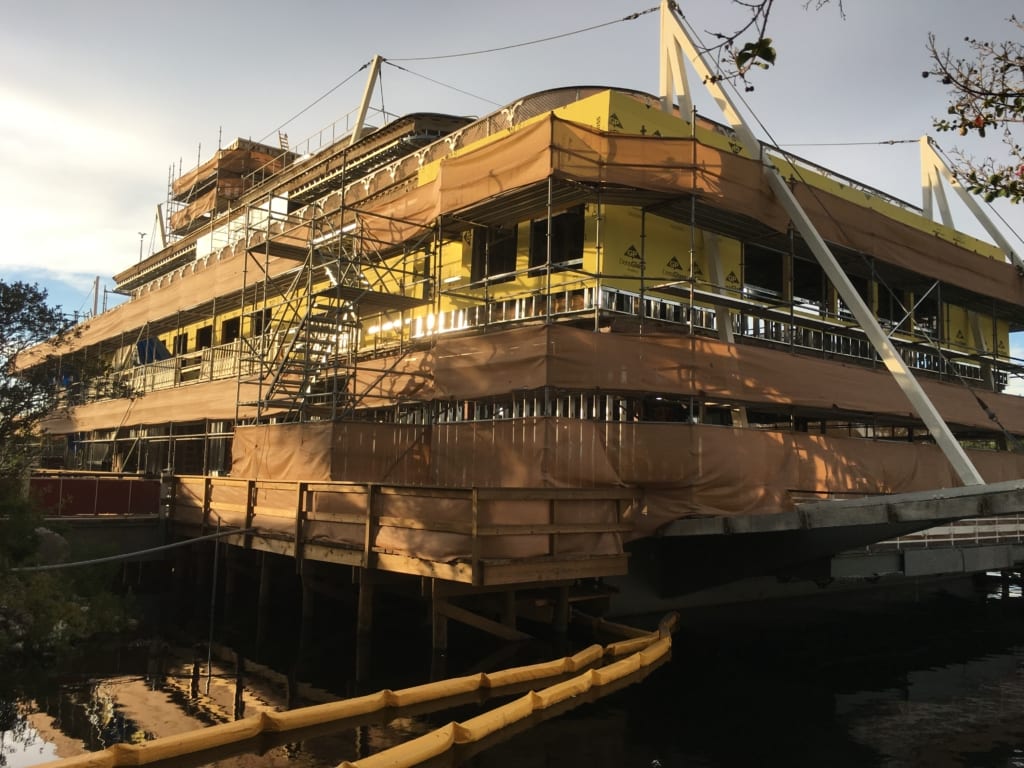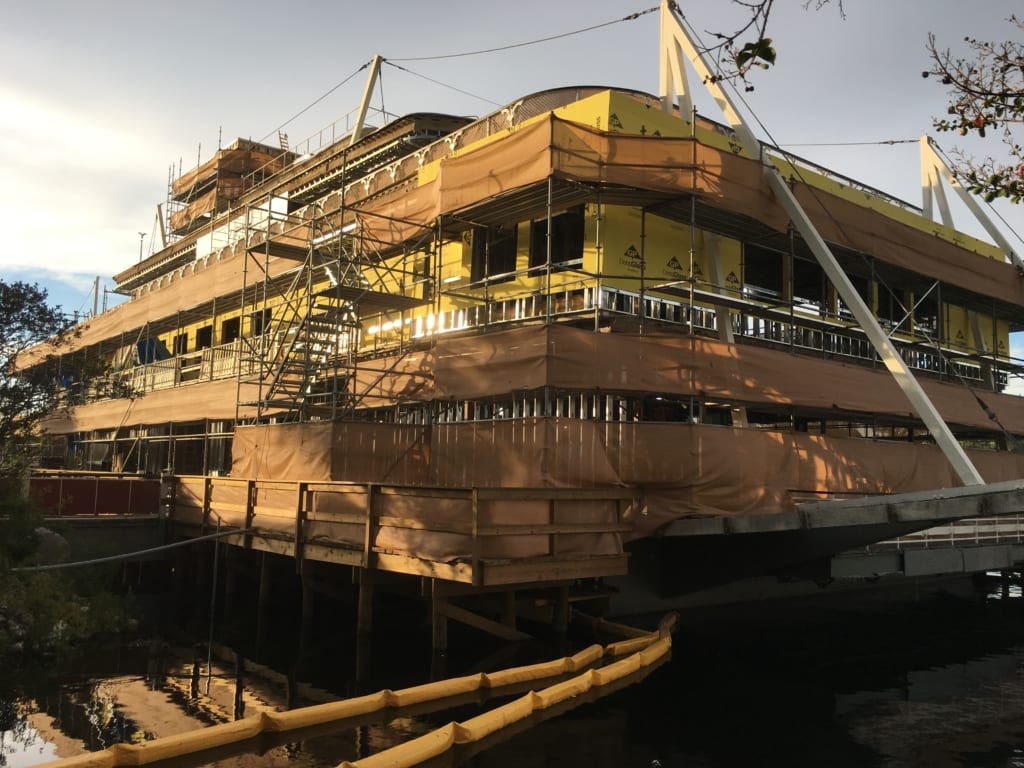 As you can see the entire ship is being transformed. It will look like a brand new ship when it's done!
Paddlefish as you can deduce from the name and from the previous restaurant will be focused on fresh seafood, much of which will be caught even locally in Florida. There will also be great options however for all you land-lovers too! I had a chance to see a Paddlefish menu preview recently and I was very impressed with what I saw:
First there were a variety of Cocktails that I can imagine sipping from the rooftop bar overlooking Disney Springs…
A couple of the most interesting were the Southern Sangria which with the fresh berries looks delicious: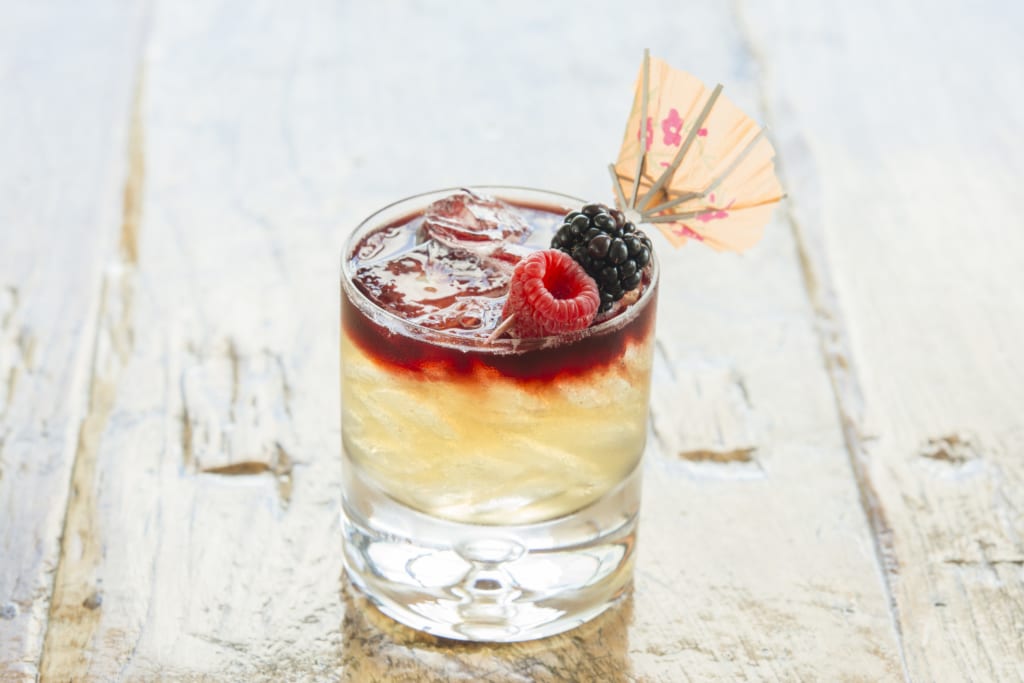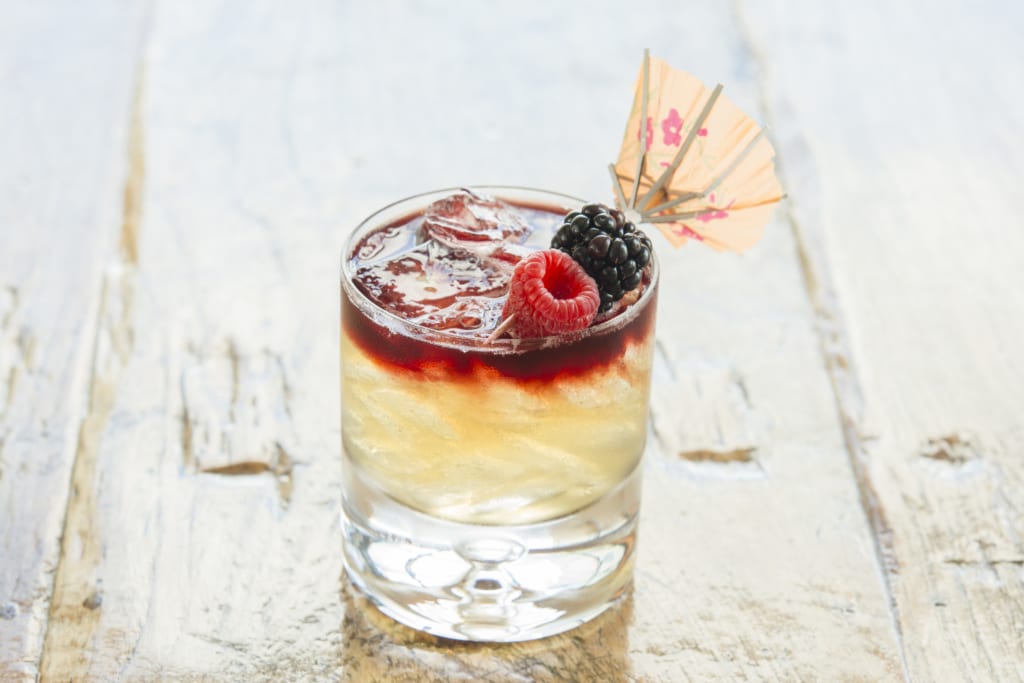 and the Captain Handsome, calm down ladies: 🙂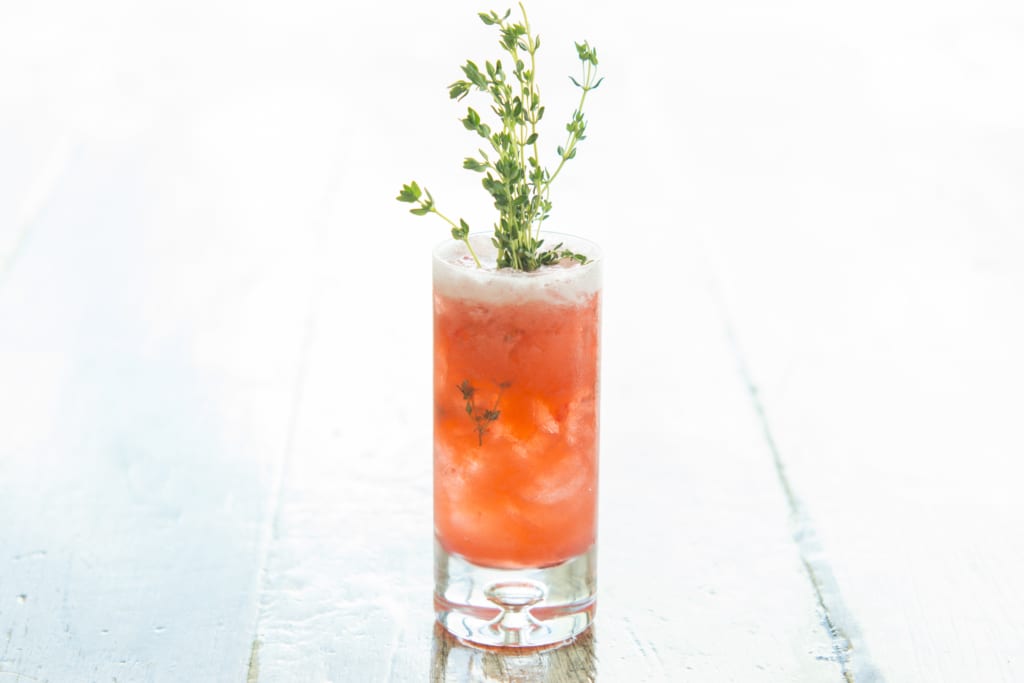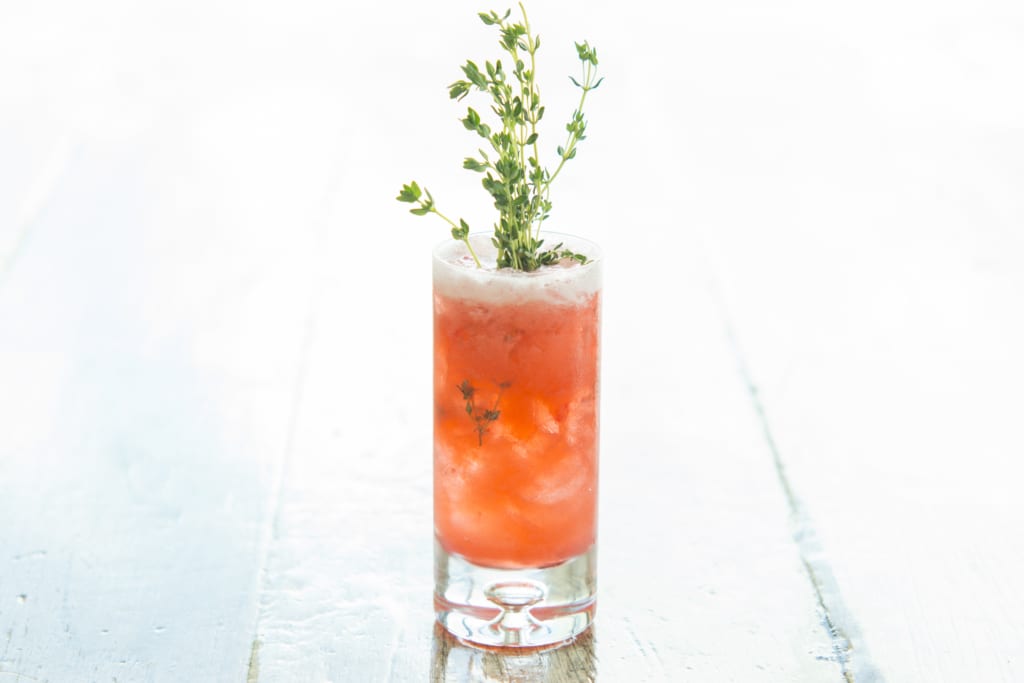 Next up is what looks like some really beautiful Appetizers. For all the salad lovers there's a Wheat Berry Salad with Shrimp: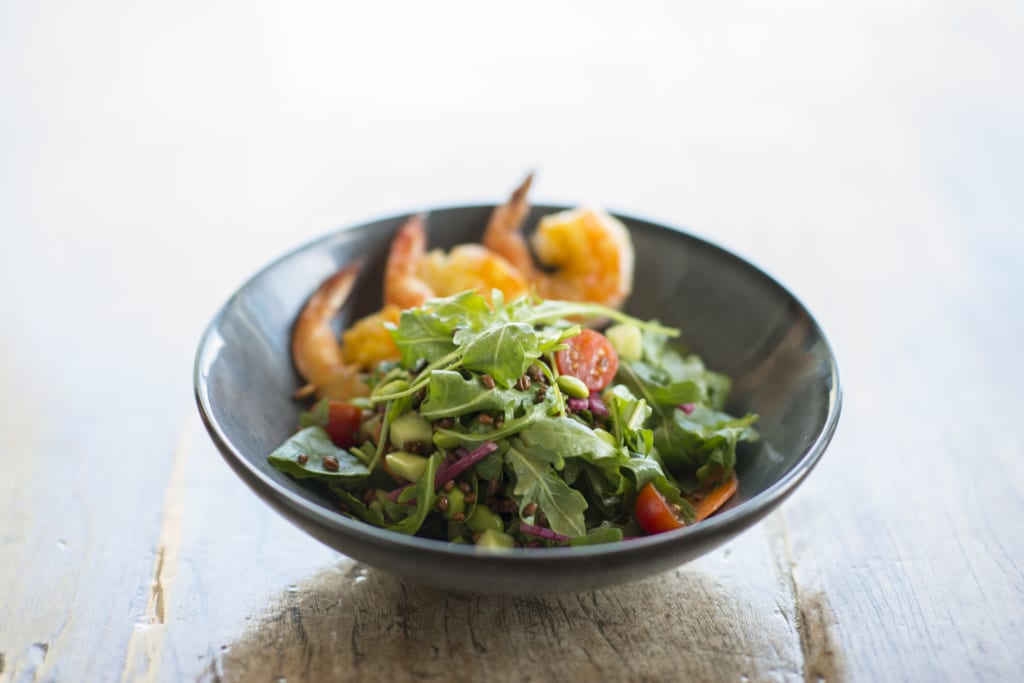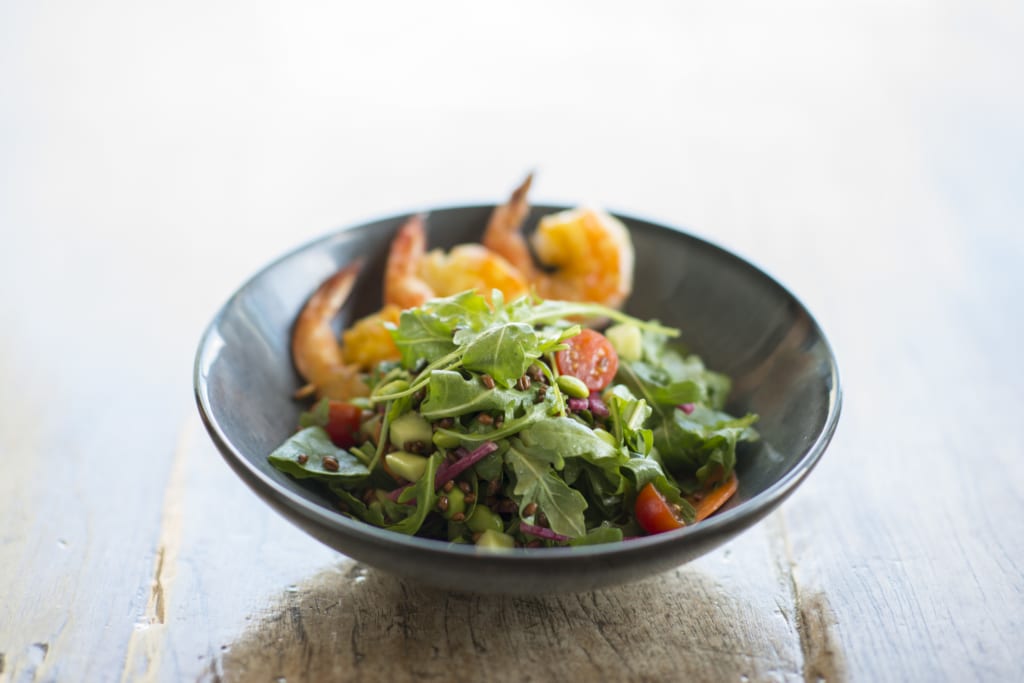 I can't wait to get my hands on these decadent Mini Sandwiches with what looks to be possibly Ham and some kind of Cranberry Sauce: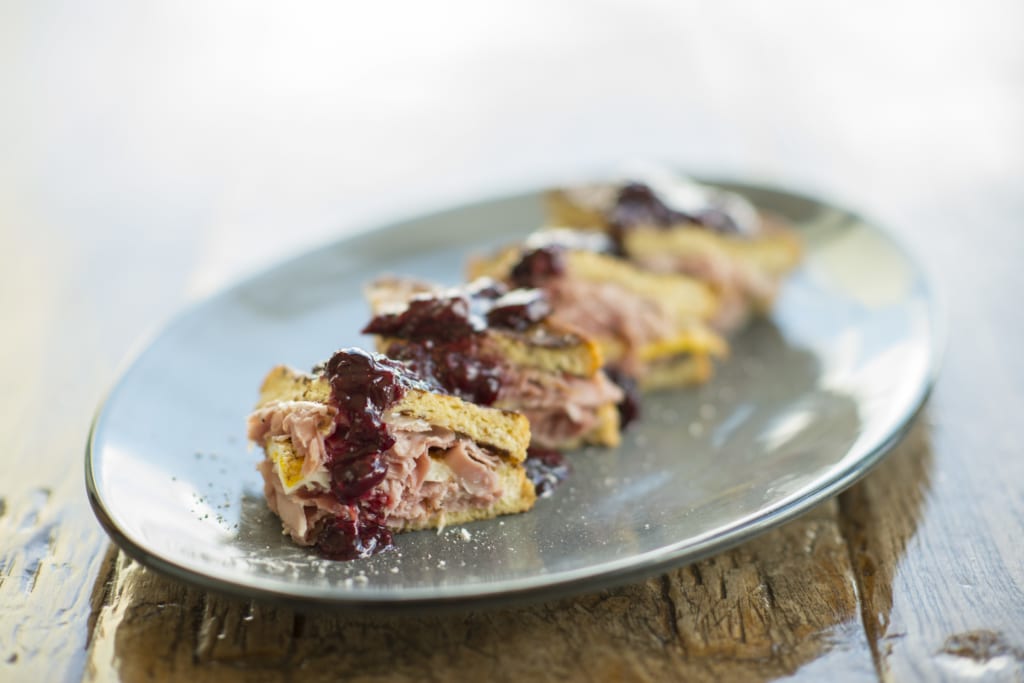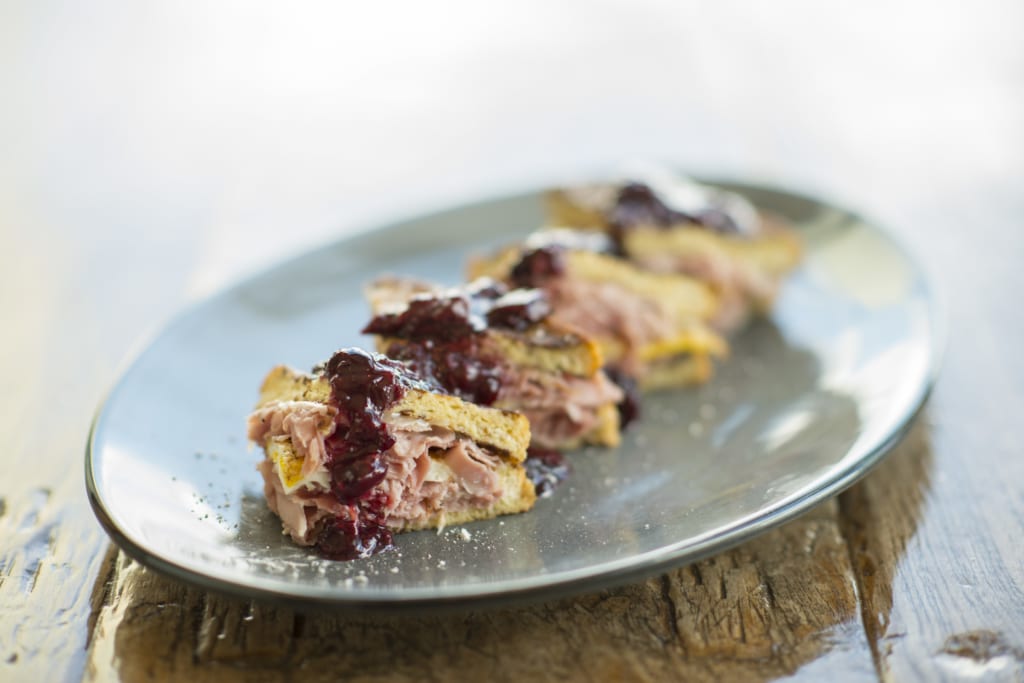 They even managed to get Caviar onto the Menu!!!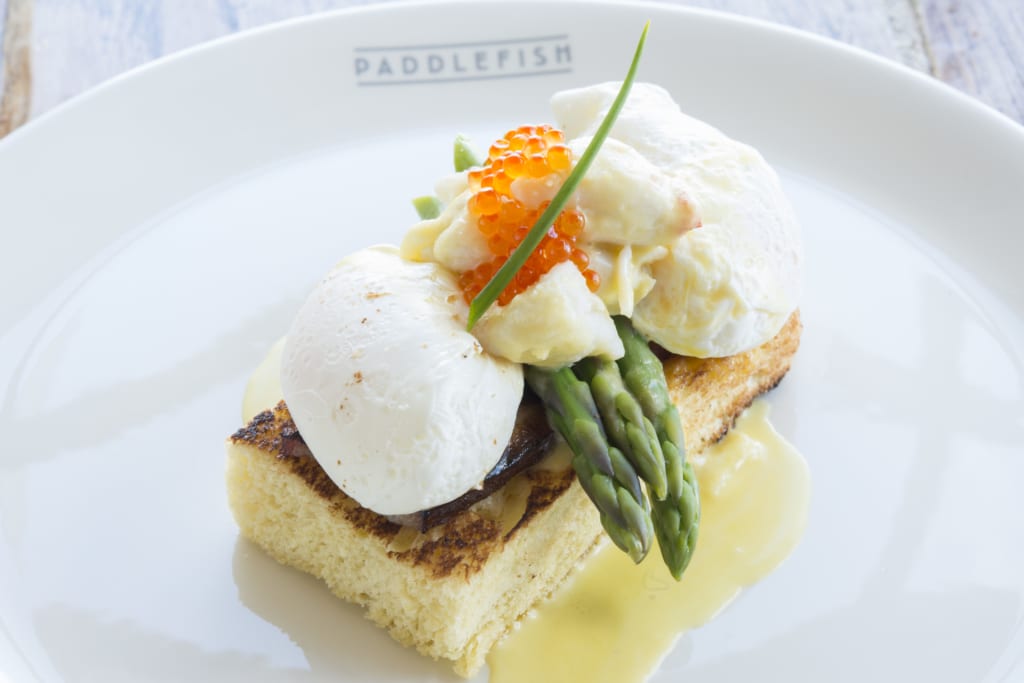 The Paddlefish Menu Preview Entrees look outstanding! There are 2 beautifully prepared Fish dishes, the first in a Tomato Reduction Sauce: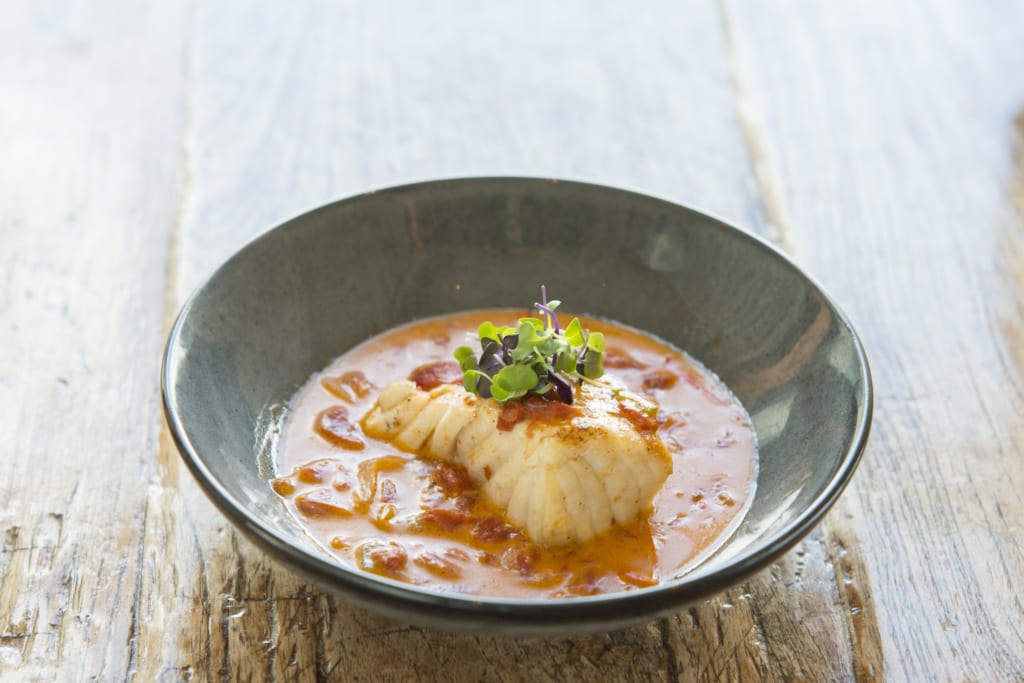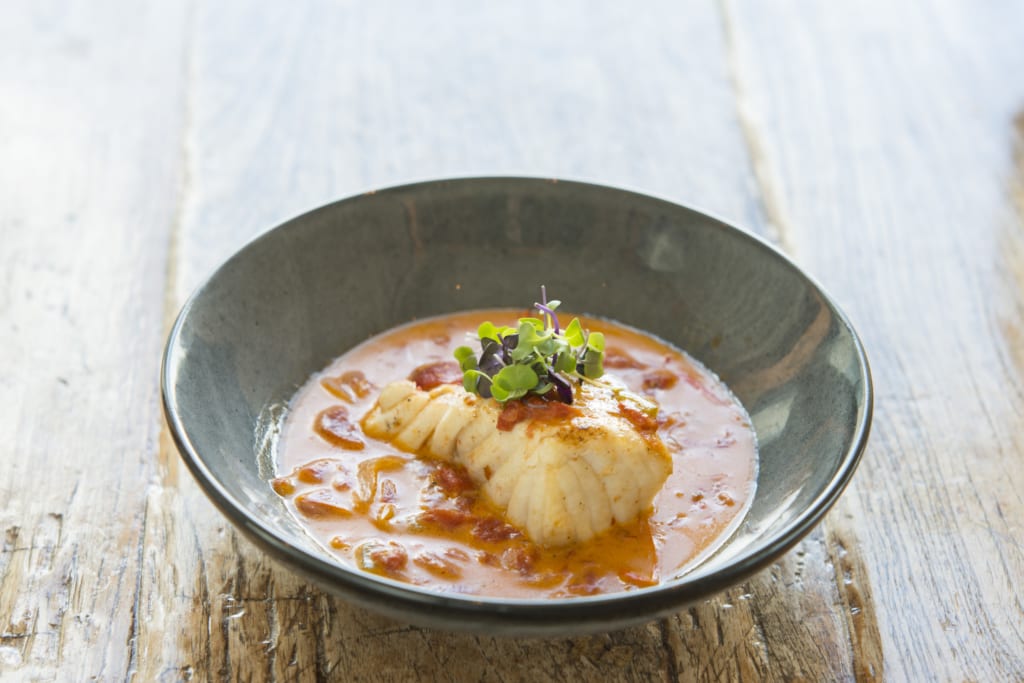 The other Fish was Seasoned, Blackened and served with fresh Veggies: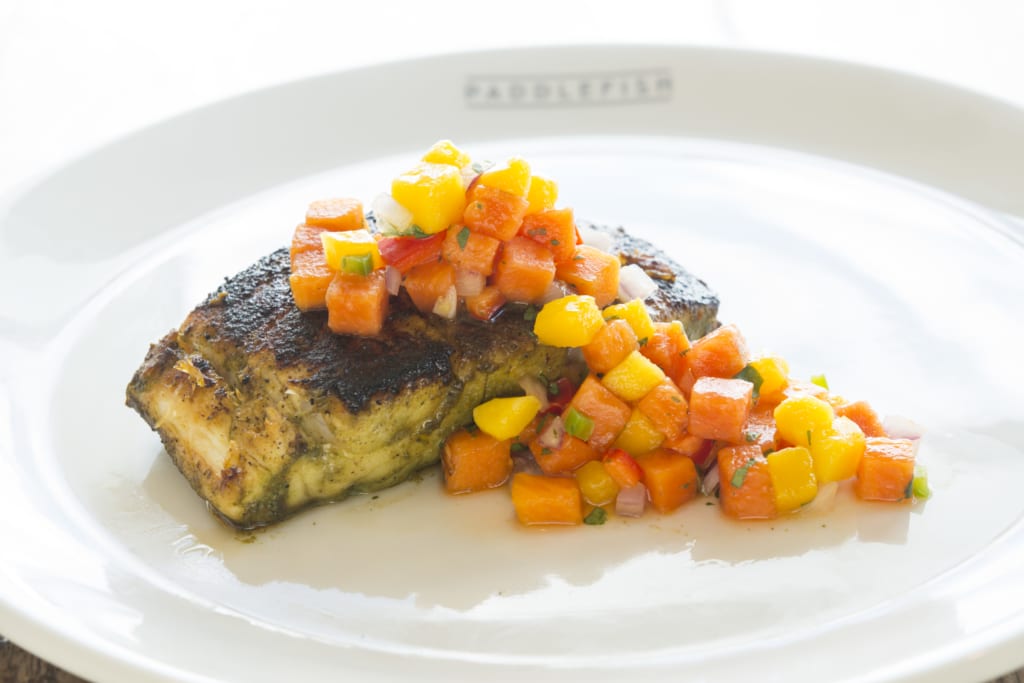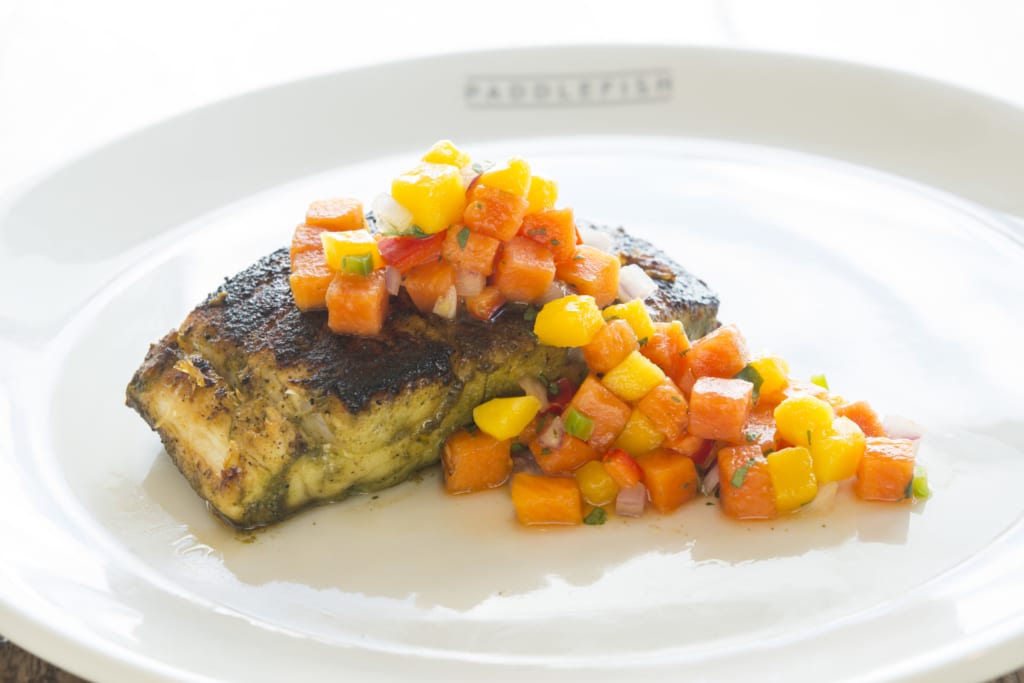 My mom will be super happy, because there are 2 unbelievable Linguine and Clams dishes that she won't be able to wait diving into, both using Fresh Clams. The first in a Red Sauce: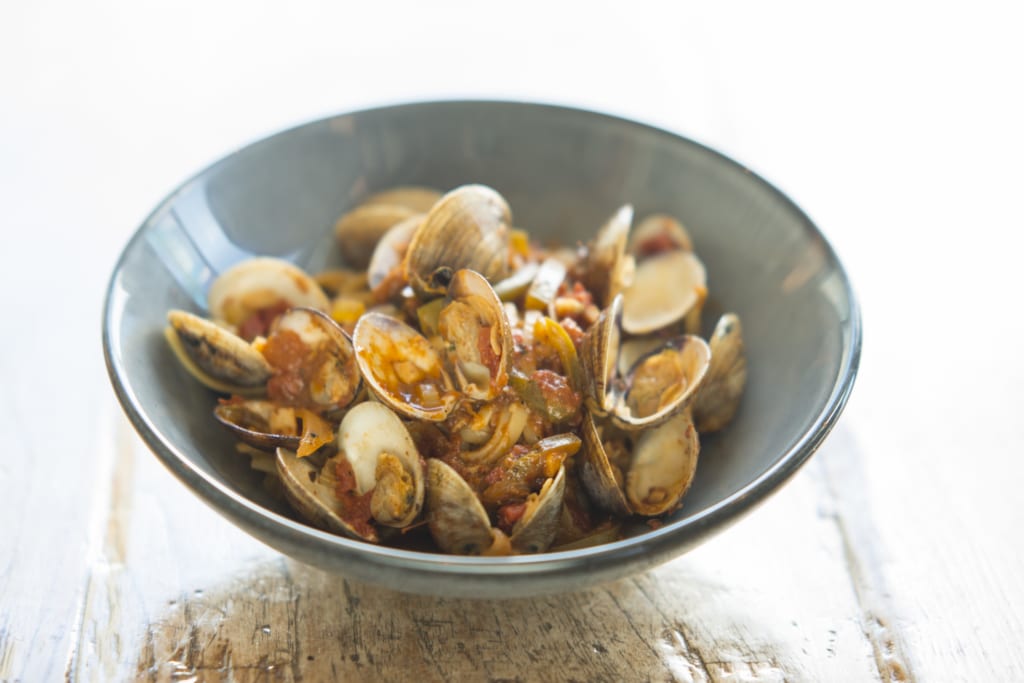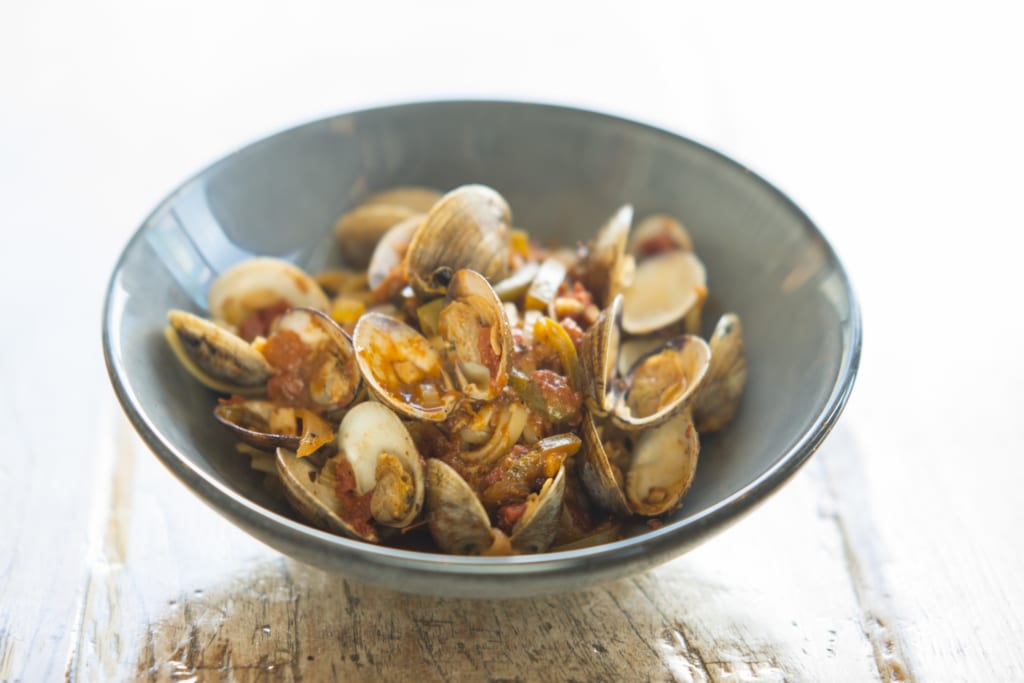 The Second in a more traditional White Olive Oil based Sauce: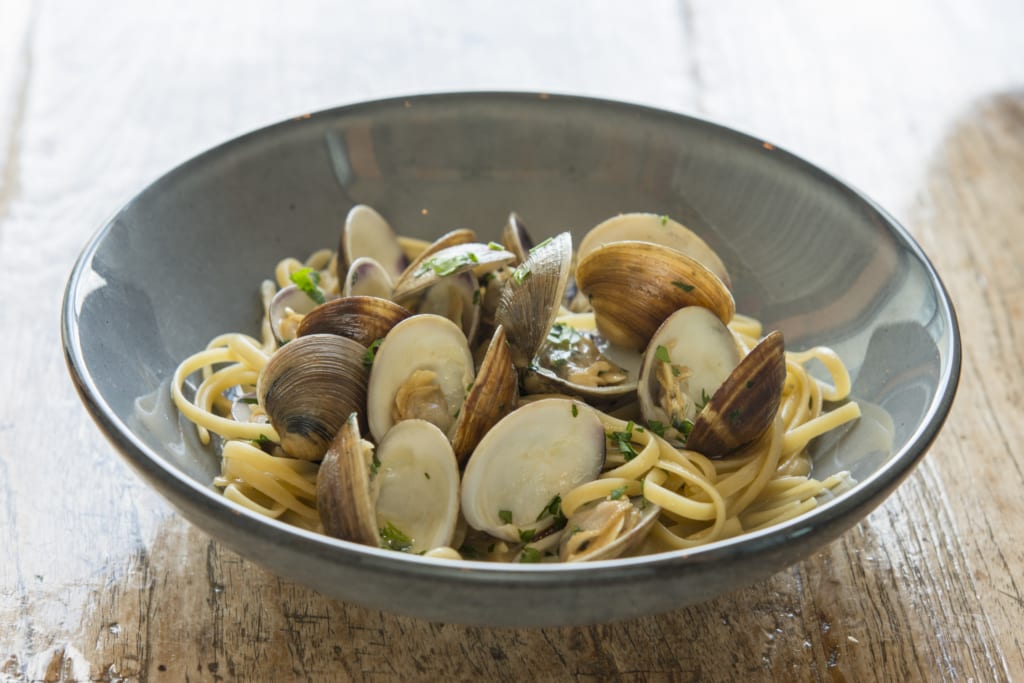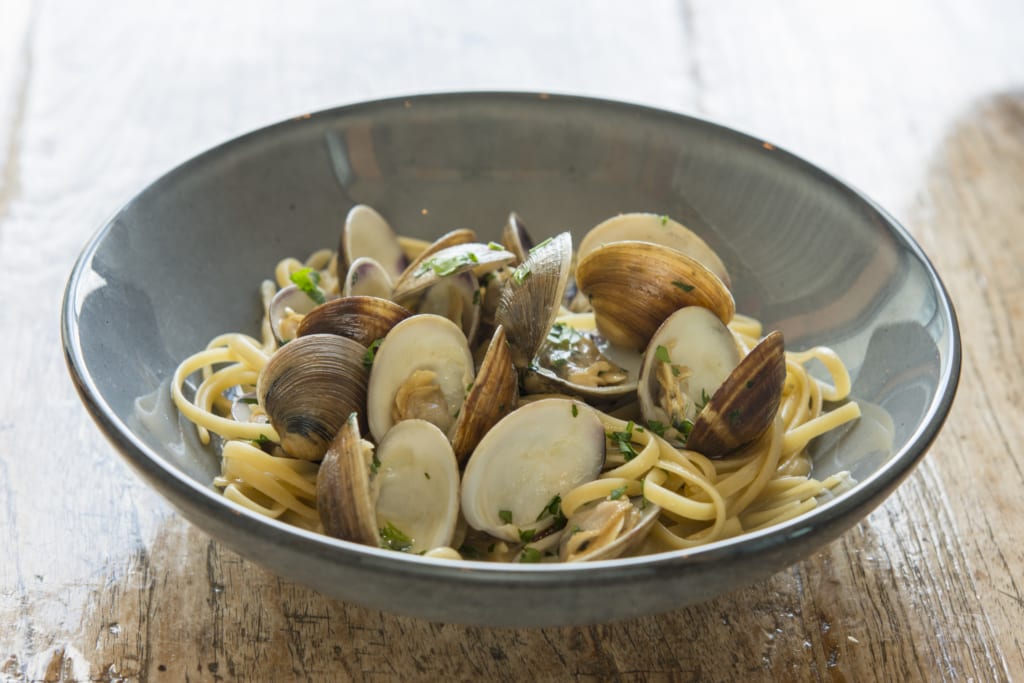 Like any good Southern Restaurant, there's Biscuits and Gravy with Shrimp and what looks like a Quails Egg: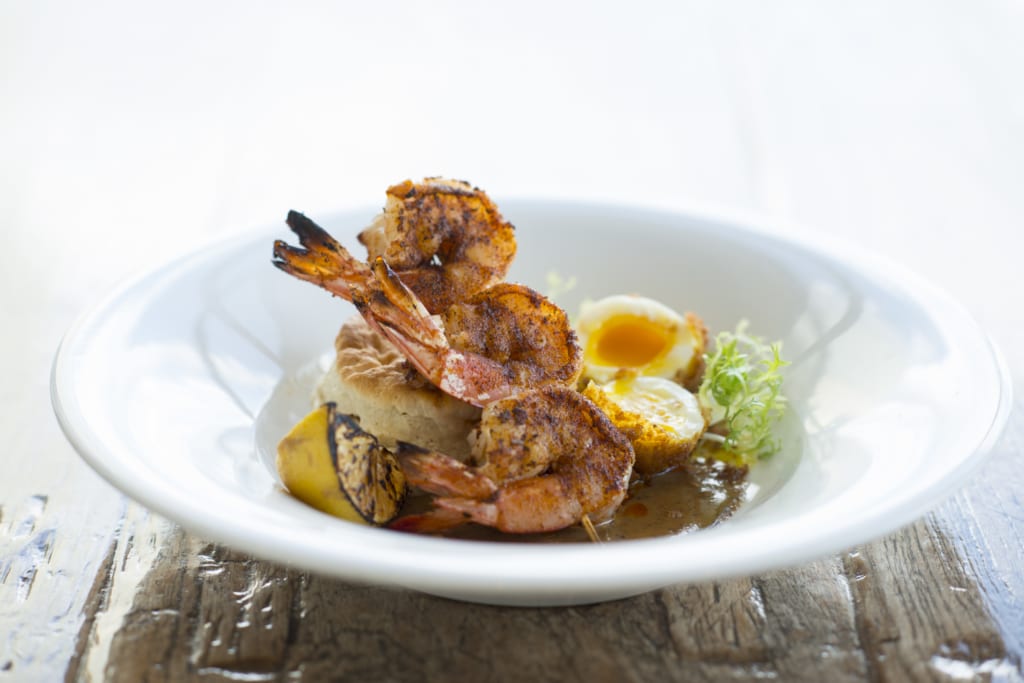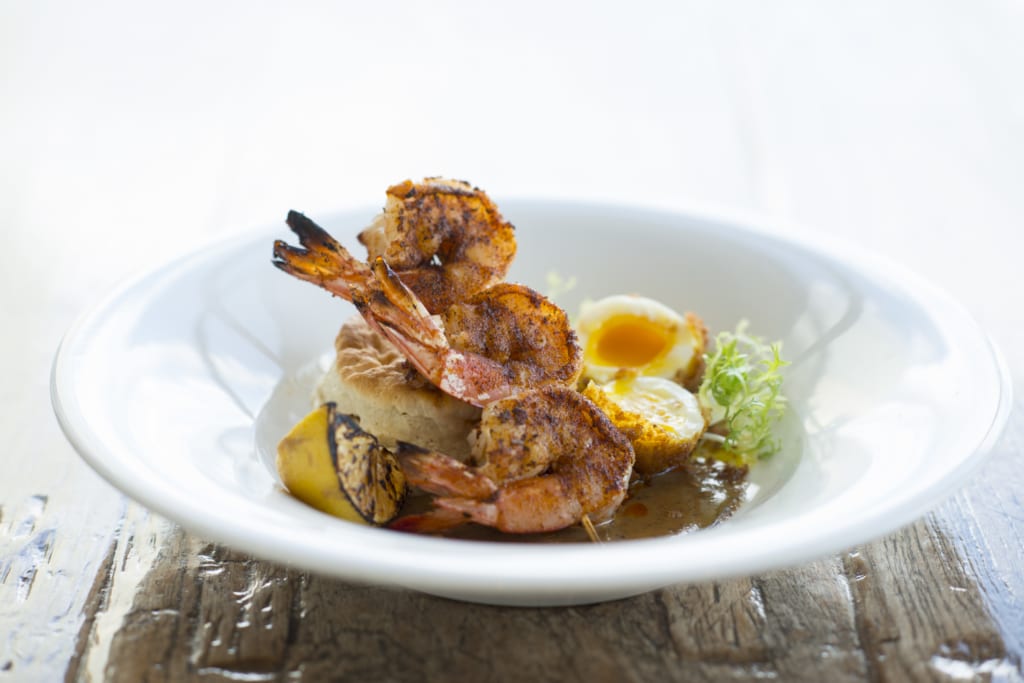 Being from New England I love me some Lobster Roll, so I'm curious to see how this one turns out. It looks like it will have lots of big chunks of Lobster which is always a good sign!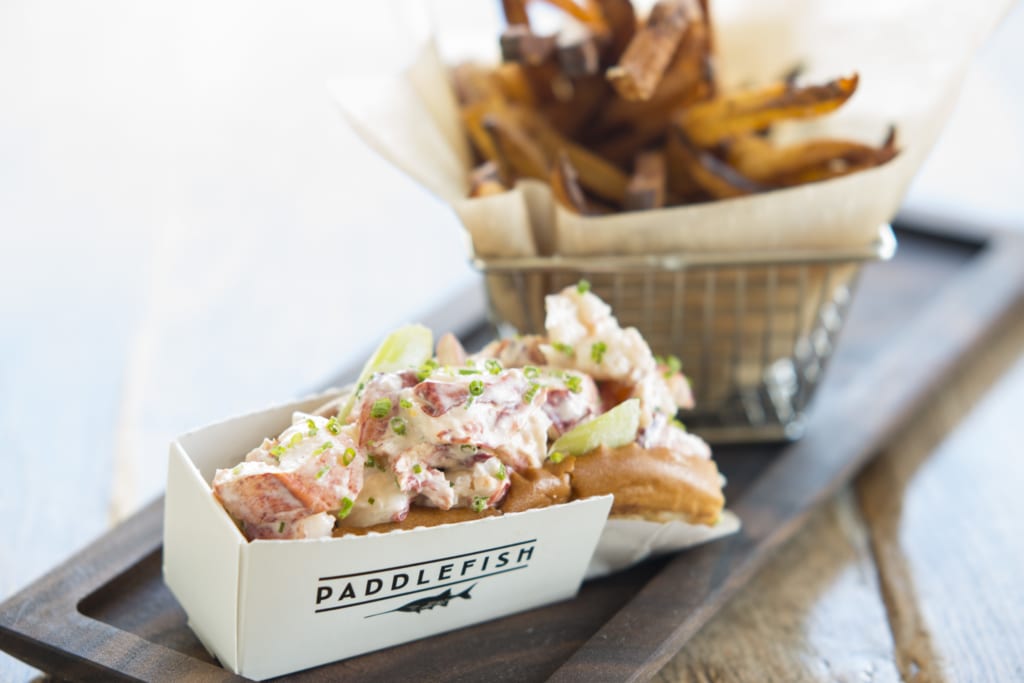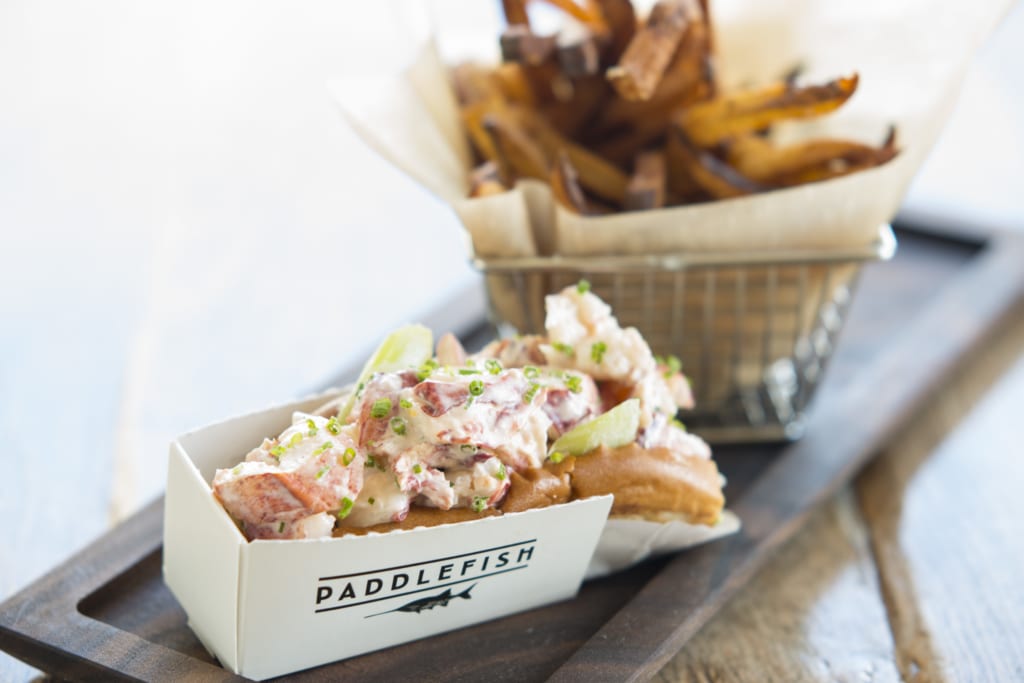 Last of the Seafood options is one of my favorites, Fresh Scallops with Bussel Sprouts and Cauliflower Puree: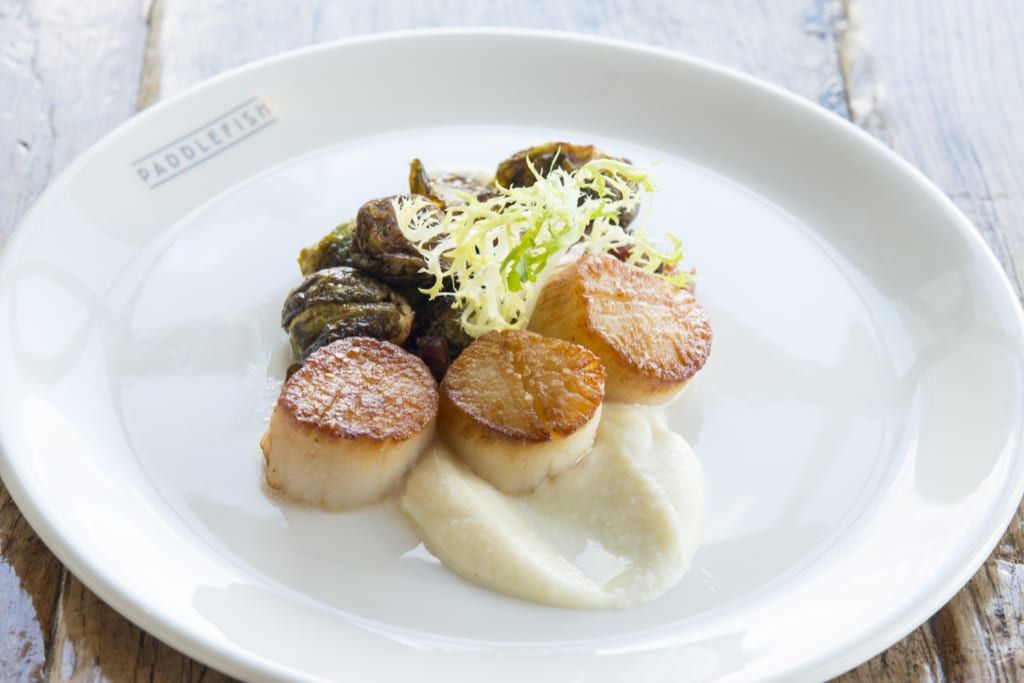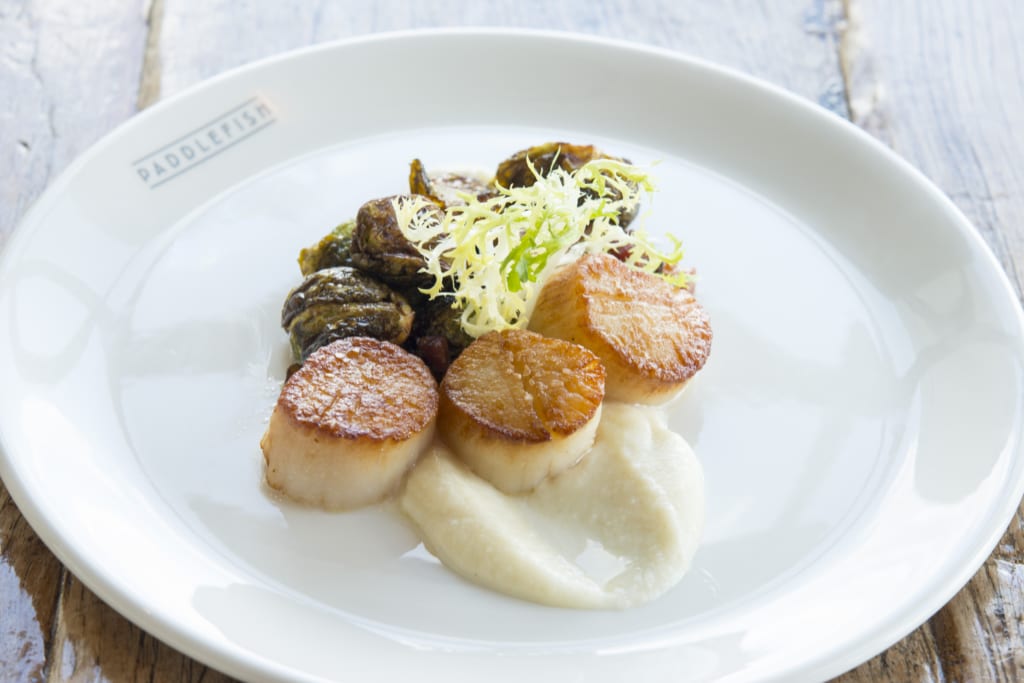 Again if Seafood isn't your thing, don't worry! There's also a ridiculous looking Burger with Pimento Cheese….yummmmmy: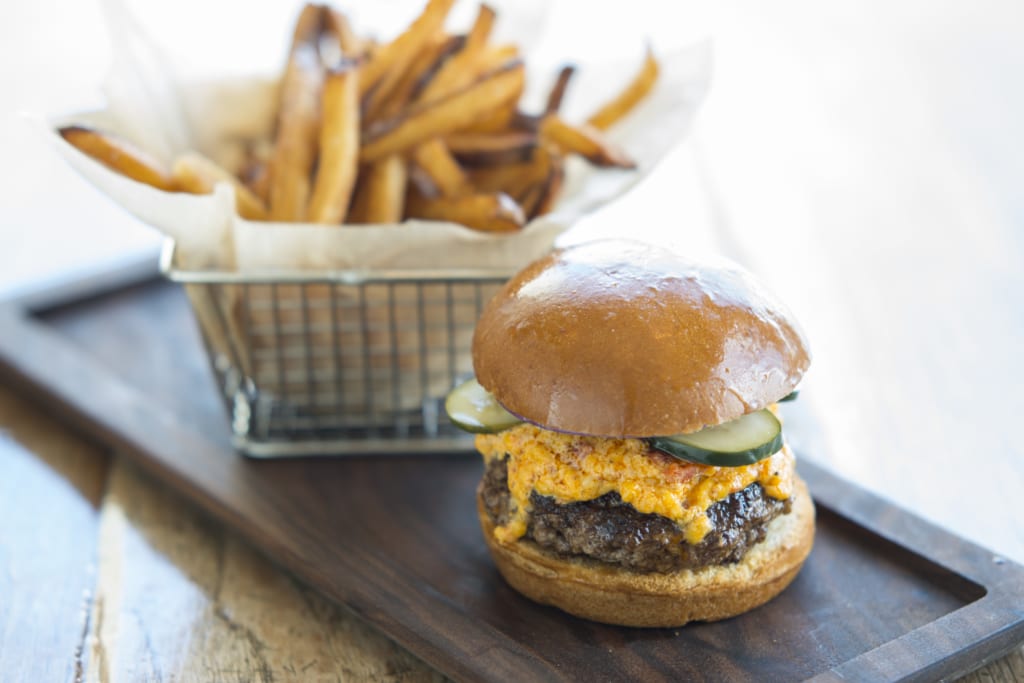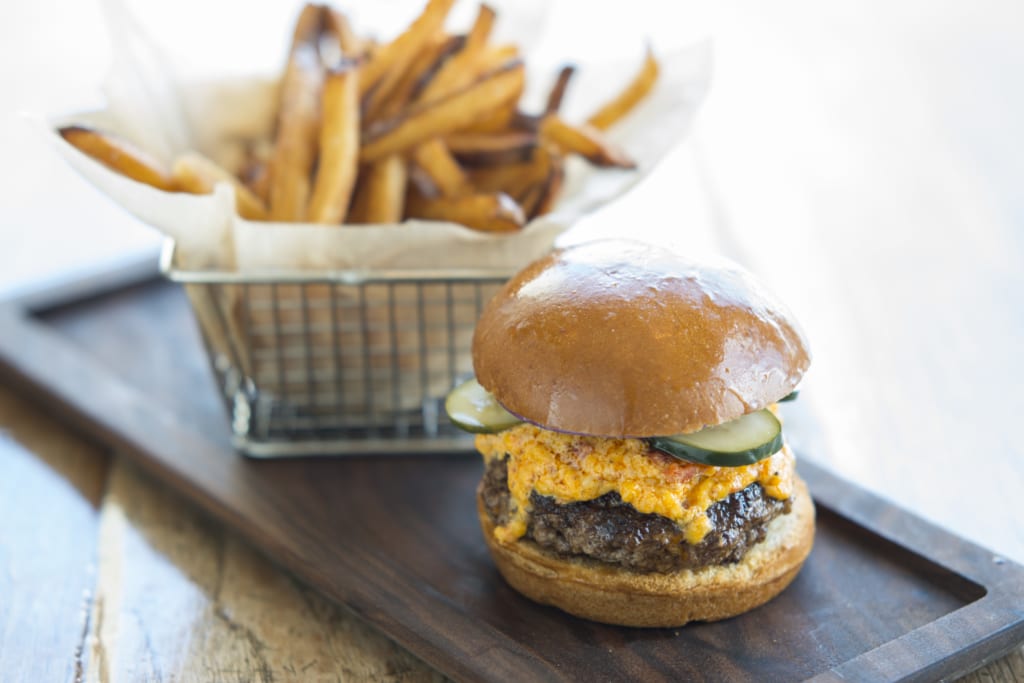 As well as a New York Strip Steak with Cauliflower Puree (which is the new rage I guess!) :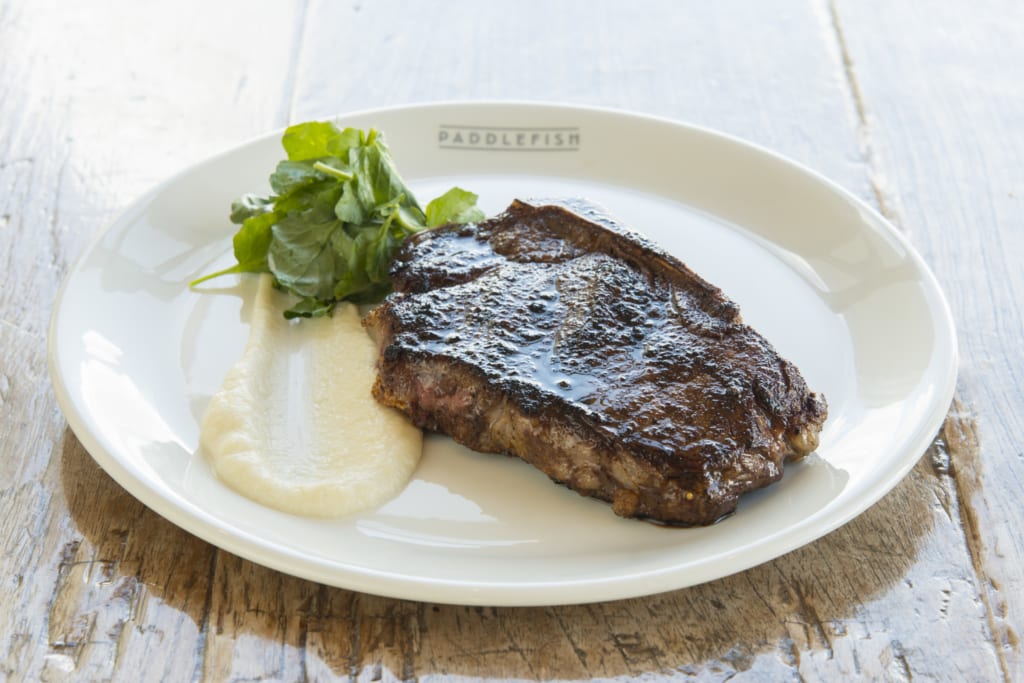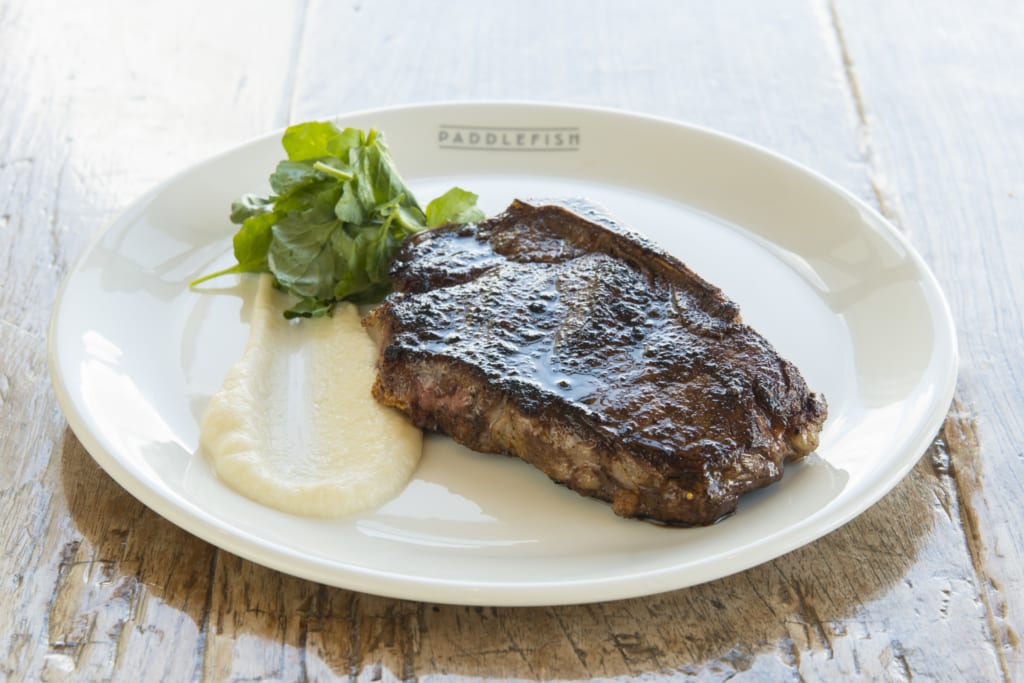 To top it all of Paddlefish hasn't forgot Dessert, and they will be serving up those Giant Loaded Milkshakes we saw that the new Planet Hollywood Observatory will also be serving: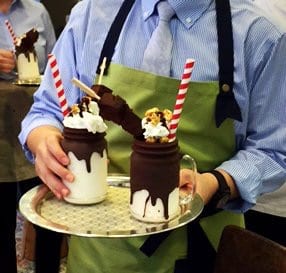 The menu hasn't been finalized yet, but they are working hard on it. Besides the food shown above, I'm told there will also be King Crab, Stone Crabs (when in season) and a Signature Build-Your-Own Seafood Boil. I can't wait to try all this stuff out!!
As you can see from the billboard above, they were shooting for a Fall 2016 opening, but that's not going to happen now and we're probably looking at a January 2017 Opening. Paddlefish is having a career fair on December 6th and 9th and they're hiring for all positions. So if you are interested, get down there.
If you enjoyed this article, as always I appreciate it if you'd share it with others via social media. I work hard at making this website into a useful resource for you and your family to plan your visit to Walt Disney World, and I hope it can help you! Thanks 🙂
Your Thoughts:
I want to know what you think about the new Paddlefish Menu Preview. What do you think of the the items on the menu so far? What would you add or take away? Let us know in the comments section below! 🙂
Photo Credit: Paddlefish