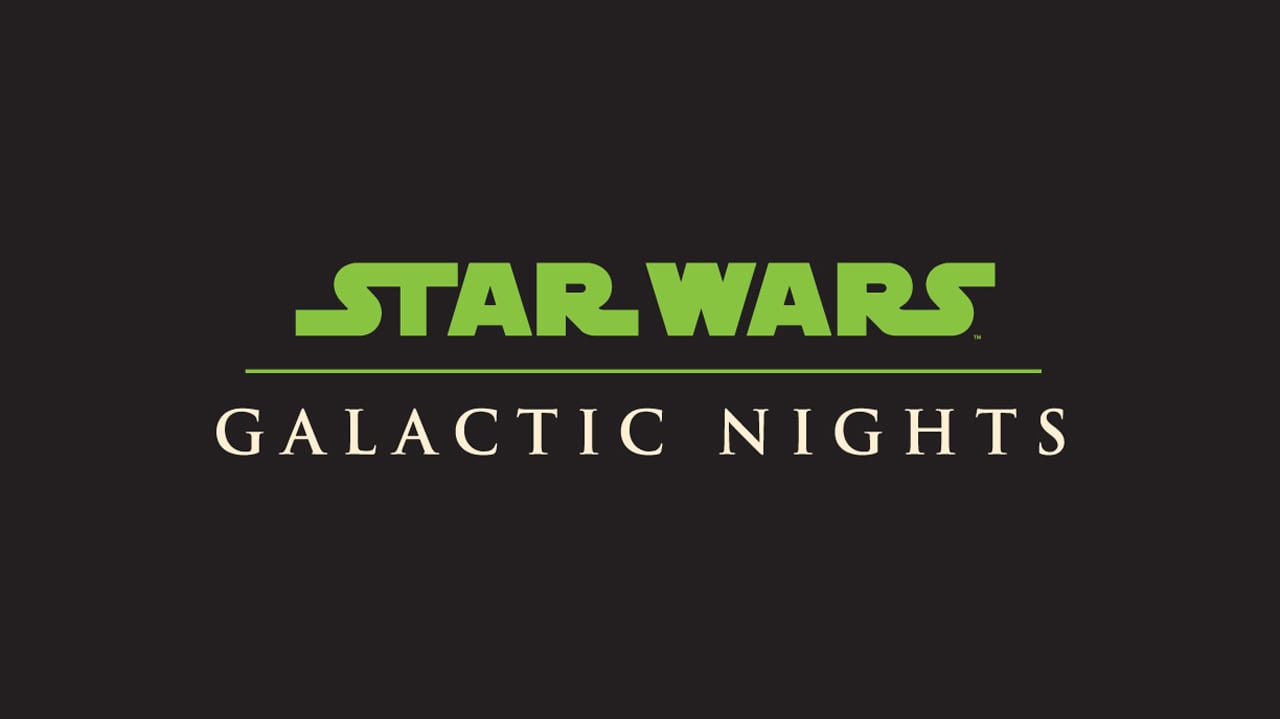 Disney announced some news today that will make Star Wars fans super happy! There is going to be a brand new event called: "Star Wars Galactic Nights" which will host a bunch of Star Wars themed shows and activities. Guests are encouraged to come to enjoy the festivities dressed up as their favorite Star Wars characters. Event Ticket holders will have exclusive access to Hollywood Studios the night of the special event.
Some of the Star Wars activities include:
Rebel Base Activities – The Rebel Base will serve as the event hub with multiple events, hosted shows, Star Wars dance parties and more taking place in the center of the park.
Watch "Inside the Saga: Celebrity Chat Show" – Catch a celebrity chat show in Epic Theater to learn more about the making of Star Wars films.
Can't miss Star Wars photo ops – Don your Star Wars finest (see costume guidelines here) and enjoy iconic Star Wars backdrops, including Han Solo cast in carbonite, Jabba the Hutt's Palace, the Hoth Wampa Cave and more.
Galactic Nights Stars in Cars Motorcade – This procession will welcome in Star Wars celebrities down Hollywood Blvd.
Imperial March & March of the First Order – Get your cameras ready for the arrival of the dark side. Darth Vader will lead a battalion of storm troopers on a dramatic march down Hollywood Blvd to the Event Stage. Captain Phasma will also lead a unit of First Order storm troopers through the park, pausing to give a demonstration of power and strength.
Seize the Saga Interactive Scavenger Hunt – Event Guests are challenged to collect Star Wars themed pieces at the photo backdrops throughout the park, revealing a surprise when all items have been collected.
"Star Wars: A Galaxy Far, Far Away" – Watch high-energy clips of the best moments from the film saga juxtaposed with character moments on stage, featuring Chewbacca, Darth Vader, Kylo Ren and more.
"Star Wars: A Galactic Spectacular" – The skies will come alive with the power of the Force, as the park's popular Star Wars-themed nighttime spectacular lights up the night.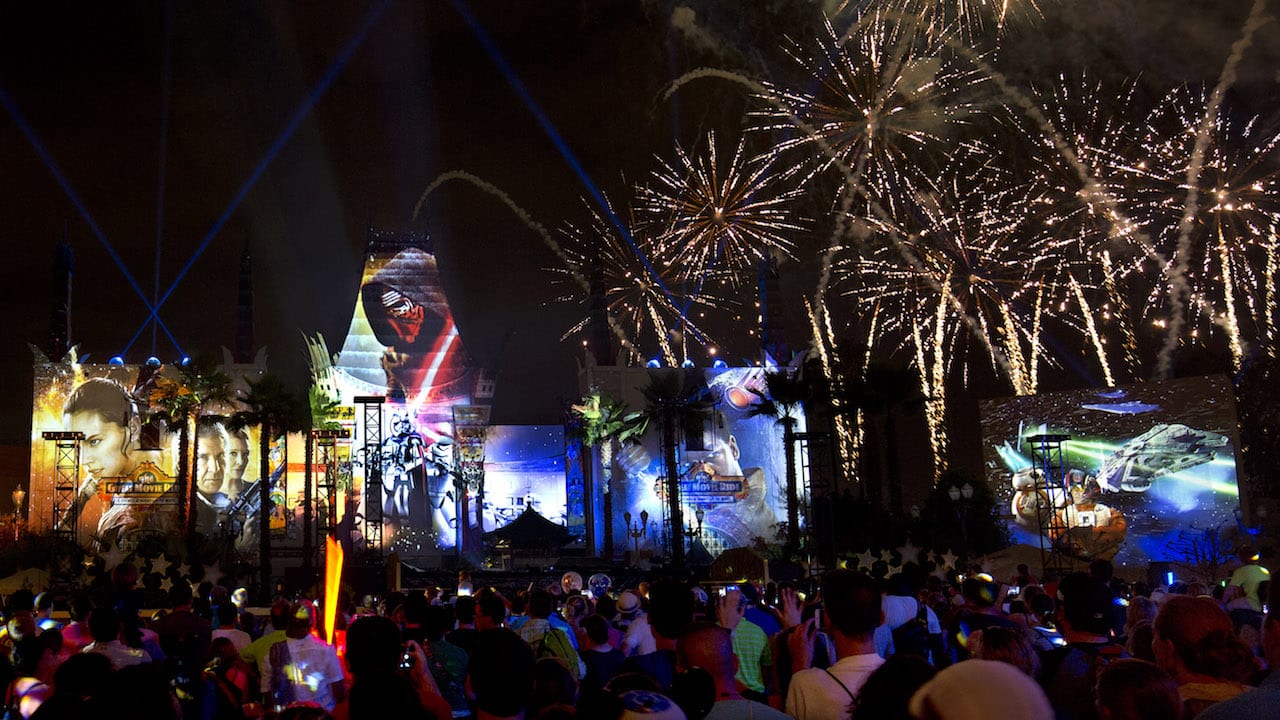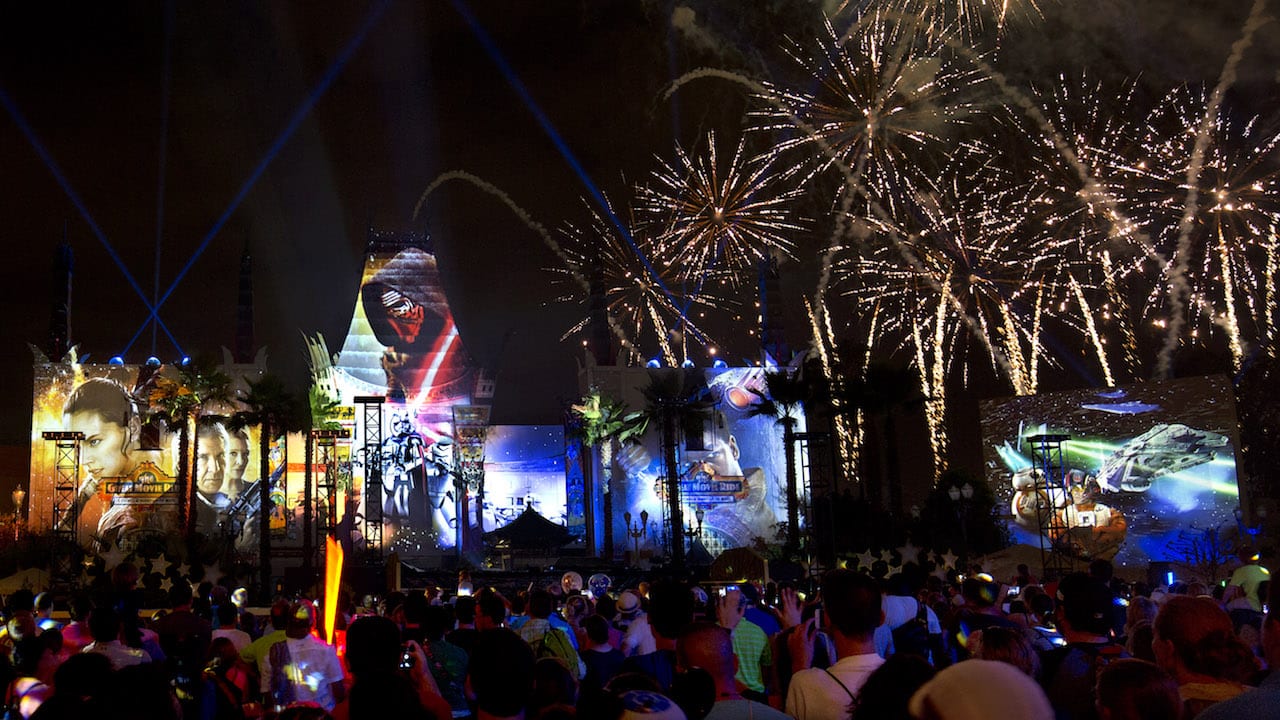 Most of Hollywood Studios' main attractions will remain open during the event, including the Star Wars Launch Bay. There will also be: AWR Trooper sightings, roaming droids, Star Wars-themed F&B, special merchandise and the chance to experience Star Tours-The Adventures Continue attraction.
This special event will be on April 14th, 2017 from 7pm to Midnight. Tickets are $129 per adult and $124 for children ages 3-9. There is a discounted price for DVC members of $119 for adults and $114 for children 3-9.
Tickets are going to be extremely difficult to come by, so I would suggest ordering as soon as possible. You can click here or call 407-827-7036 for more information or to book your tickets.
I know Disney does a ton of extra ticketed events, but overall I think this could be one of the coolest ones yet. It's a dream come true for any Star Wars fan for sure! I always have a hard time justifying the extra cost of these events, but if there's one I would consider doing it would be this one.
Your Thoughts:
I want to know what you think about the Star Wars Galactic Nights special event. Do you like the idea? Do you think it's worth the admission price? Do you like the lineup of events? Let us know in the comments section below! 🙂
If you enjoyed this article, as always I appreciate it if you'd share it with others via social media. I work hard at making this website into a useful resource for you and your family to plan your visit to Walt Disney World, and I hope it can help you! Thanks 🙂
Photo Credit: Disney Parks Blog