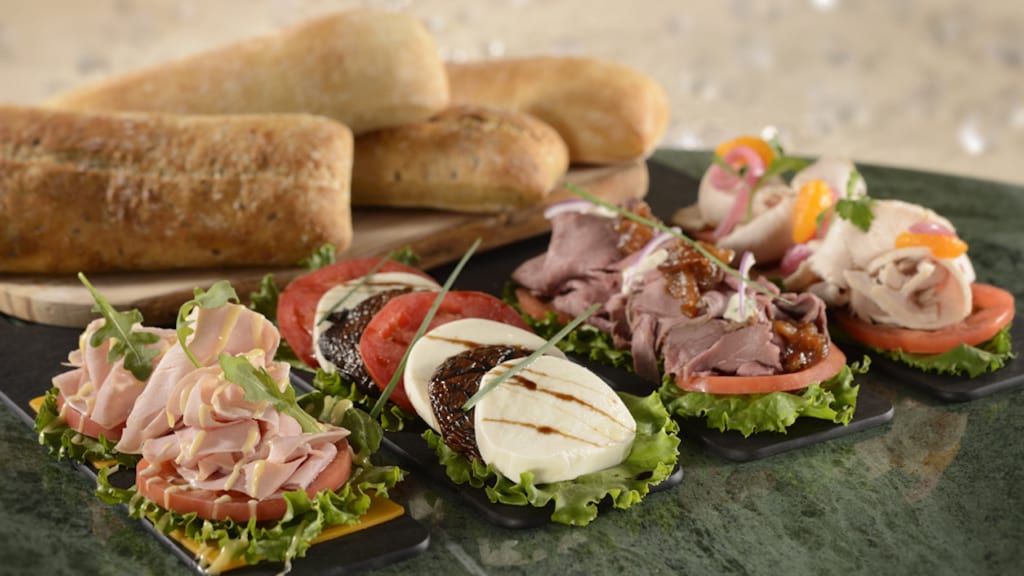 Just recently the Gasparilla Island Grill at Disney's Grand Floridian Resort and Spa has re-opened after a lengthy refurb and with it are coming some new eats. With the help of many of the Grand Floridian chefs, (including Grand Floridian Executive Chef Scott Hunnel, Pastry Chef Erich Herbitschek and Chef Noah Estabrook) they are now creating "Food Stations" with a high attention to detail, ingredients and quality. The Gasparilla Island Grill Artisan Menu items look amazing!
The different Food Stations will be broken down into: Hot Sandwiches and Pizzas, The Sandwich and SaladBbar and The Coffee and Dessert station. Let's look at each of them:
Sandwich Bar:
Each Sandwich is be made-to-order for you and will remind you of something like you'd see in an authentic French Bakery. The Bread will be baked fresh daily and will be crusty and chewy like you imagine. High quality ingredients will be key, such as: Tillamook Cheddar, Smoked Ham, Roasted Turkey, Mozzarella, Grilled Veggies, Roast Beef, etc. Each sandwich will come with house-made chips. You can also create your own Salad here, topping it with Flank Steak or Marinated Chicken if you want. There will be a yogurt area too allowing you to build Parfaits topped with fresh fruit, Granola and Caramel Sauce.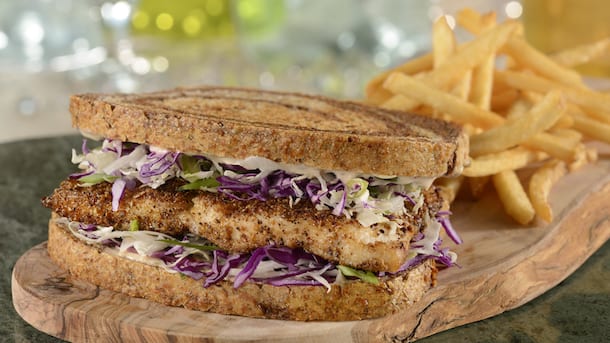 Hot Sandwiches and Pizza:
Here there will be Hot Sandwiches along with Thin-Crust Pizzas. The pizzas will cook extremely fast, in 90 seconds, in an oven heated to a whopping 840 degrees. The pizza will use daily hand-made dough by the chefs there. There will be tons of fresh, high quality ingredients such as: sausage and Mozzarella, fire-roasted tomatoes with basil pesto and a three-cheese blend, chicken, mushrooms, as well as what is described as a "heavenly cream sauce." Sounds amazing. There will also be Artisanal Brugers using a signature beef blend served on a brioche bun, as well as a Mahi Mahi Ruben, and the Chicken & Brie Sandwich. Again all of the sandwiches use freshly made bread.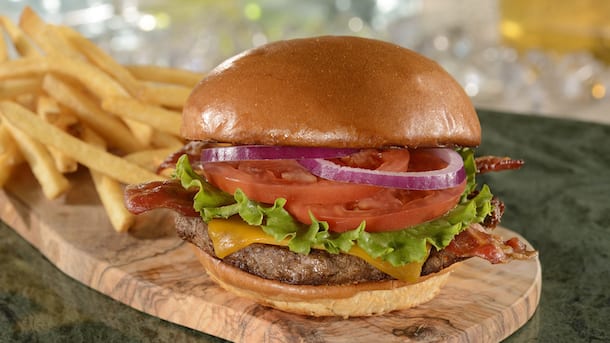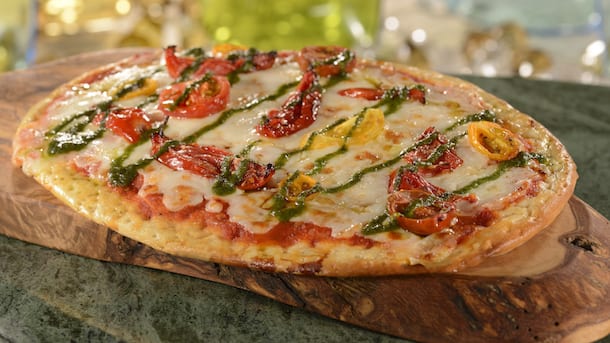 Dessert Station:
Lastly you can't forget Dessert. This looks incredible too, with this station full of Baked Goods such as Pastries, Cakes, etc. Some of the specialties include: Coconut Pot de Crème, Almond Fruit Tart, Chocolate Mousse Pie, Mickey Brownie, Minnie Mouse Cupcake, and assorted Cookies.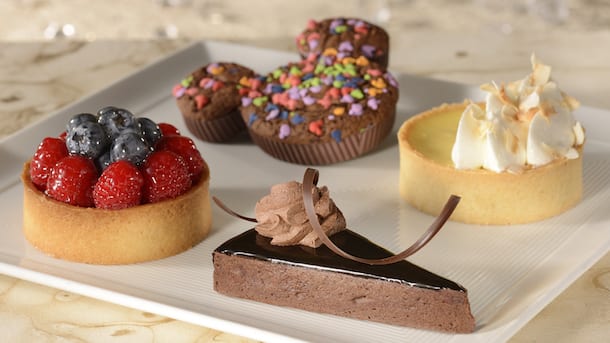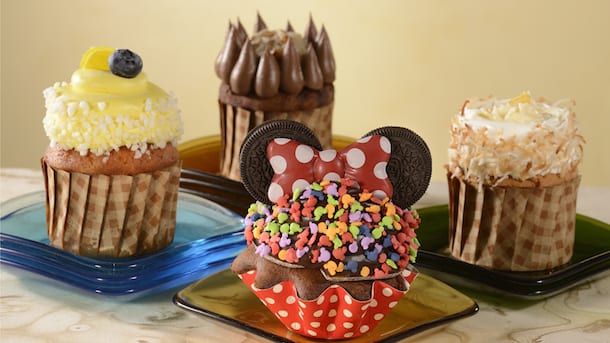 I'm happy with these new changes and I love that Disney is going for a fresher menu, concentrated more on high quality ingredients and food items which are a bit different and unique. Get down and try it as soon as you can and let us know what you think!
Your Thoughts:
I want to know what you think about the new Gasparilla Island Grill Artisan Menu. Do you like the menu options so far? If not what would you like to see that isn't there? Of course as soon as you try the new Gasparilla Island Grill, let us know what you think in the comments section below! 🙂
If you enjoyed this article, as always I appreciate it if you'd share it with others via social media. I work hard at making this website into a useful resource for you and your family to plan your visit to Walt Disney World, and I hope it can help you! Thanks 🙂
Photo Credit: Disney Parks Blog