Last night at the Disney Parks Blog Star Wars Celebration, Disney announced some awesome new Star Wars Experiences coming to Disney's Hollywood Studios. Some of them have arrived already, and some are on their way shortly. Let's see what's coming: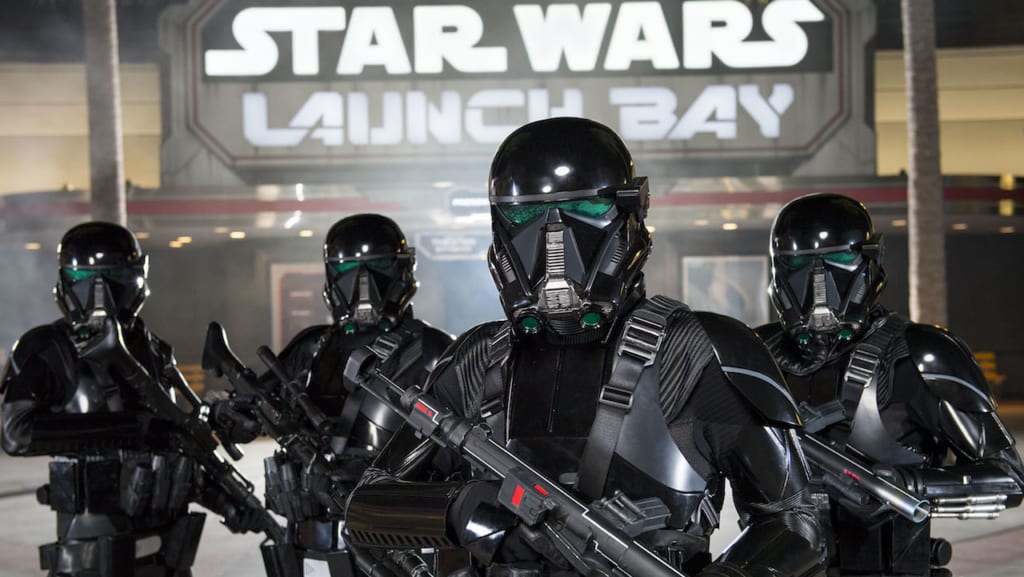 AWR Troopers: AWR or Advanced Weapons Research Troopers are coming to Hollywood Studios. AWR Troopers are Special Ops troopers, with specialized Stormtrooper armor which is frighteningly black. They are Director Krennic's bodyguards and enforcers, and play a big role in Rogue One. You will be able to see them in a new scene from the daytime show at Hollywood Studios: "Star Wars: A Galaxy Far, Far Away".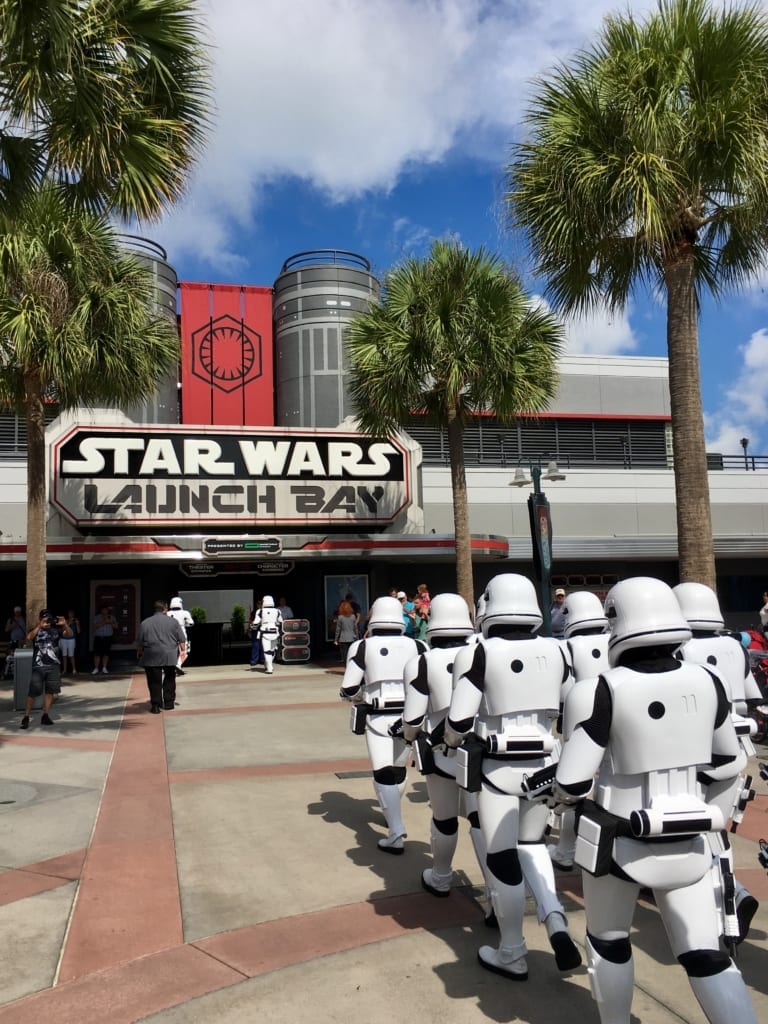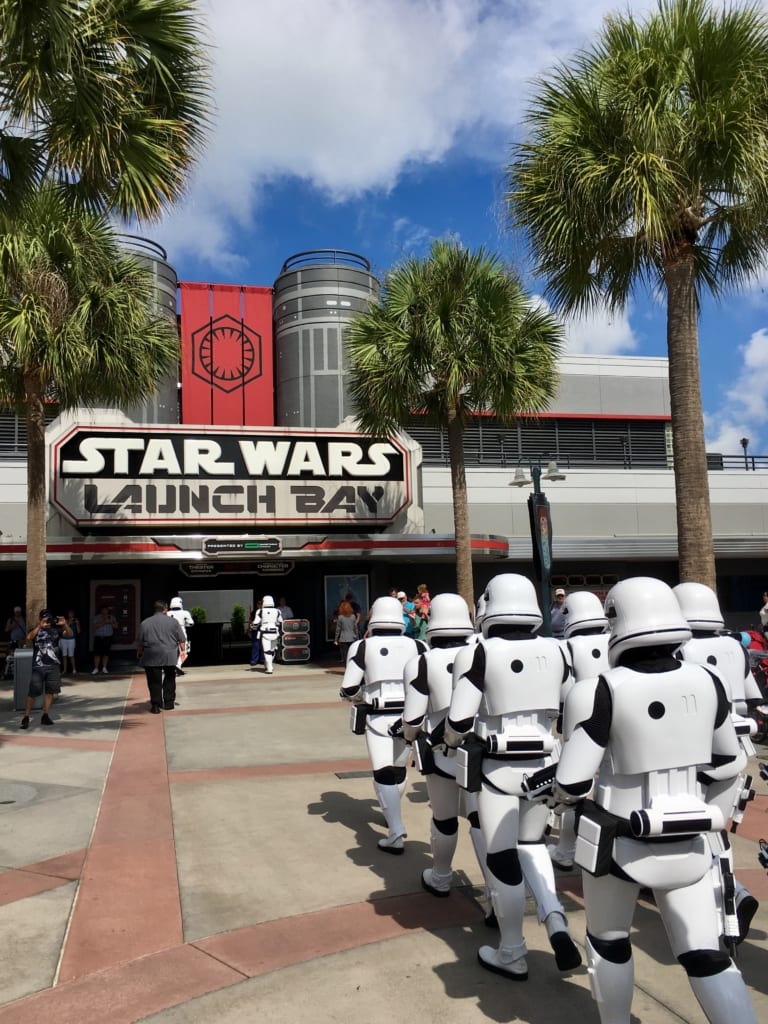 Star Wars Launch Bay: There will soon be new props from Rogue One in the Launch Bay, including: a Shoretrooper Blaster, Director Krennic's Imperial Shuttle, a Death Star model, a U-wing gunship and more. Also there will be a behind-the-scenes film from Rogue One in the theater. These changes will be coming to the Launch Bay in Disneyland California as well.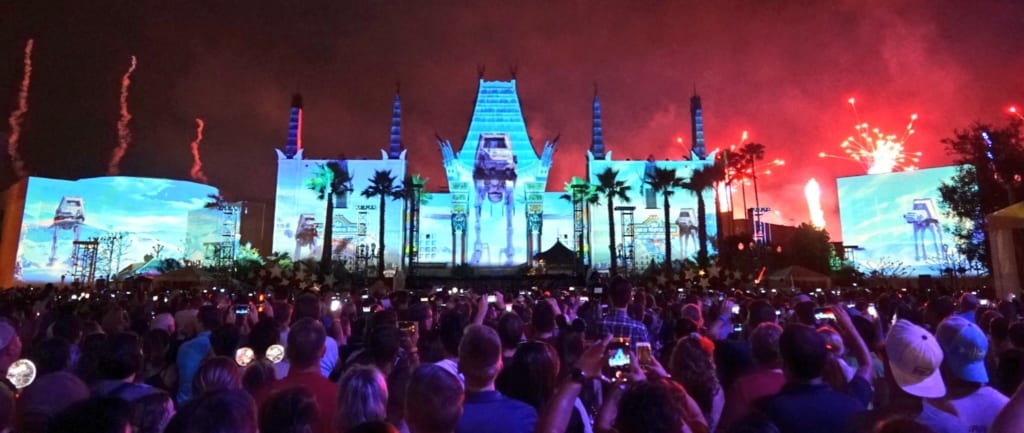 "Star Wars: A Galactic Spectacular": If you've been waiting for the return of "Star Wars: A Galactic Spectacular," then wait no more. It was announced that this amazing nighttime show will be coming back to Hollywood Studios on December 16th and will perform nightly along with the existing holiday show "Jingle Bell, Jingle BAM!", which will run in the park until December 31st. I thought it would have been strange to get rid of "Star Wars: A Galactic Spectacular" and not bring it back…it was much too possible and imo one of the best two nighttime shows in Walt Disney World.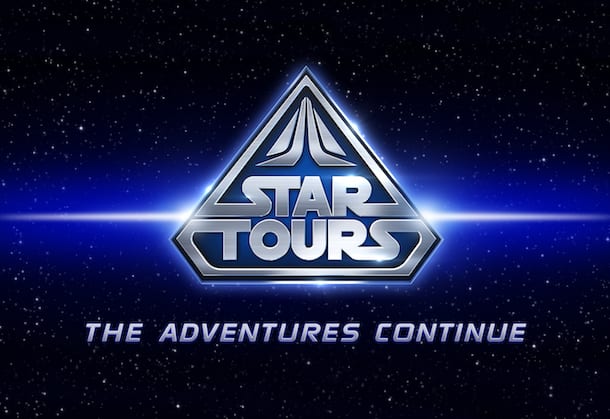 Star Tours – The Adventures Continue fans will be happy knowing that changes are coming there as well. Instead of starting every journey out on Jakku, they are going back to randomized beginnings and endings. I prefer it this way as the surprise of where I'm going is much more interesting.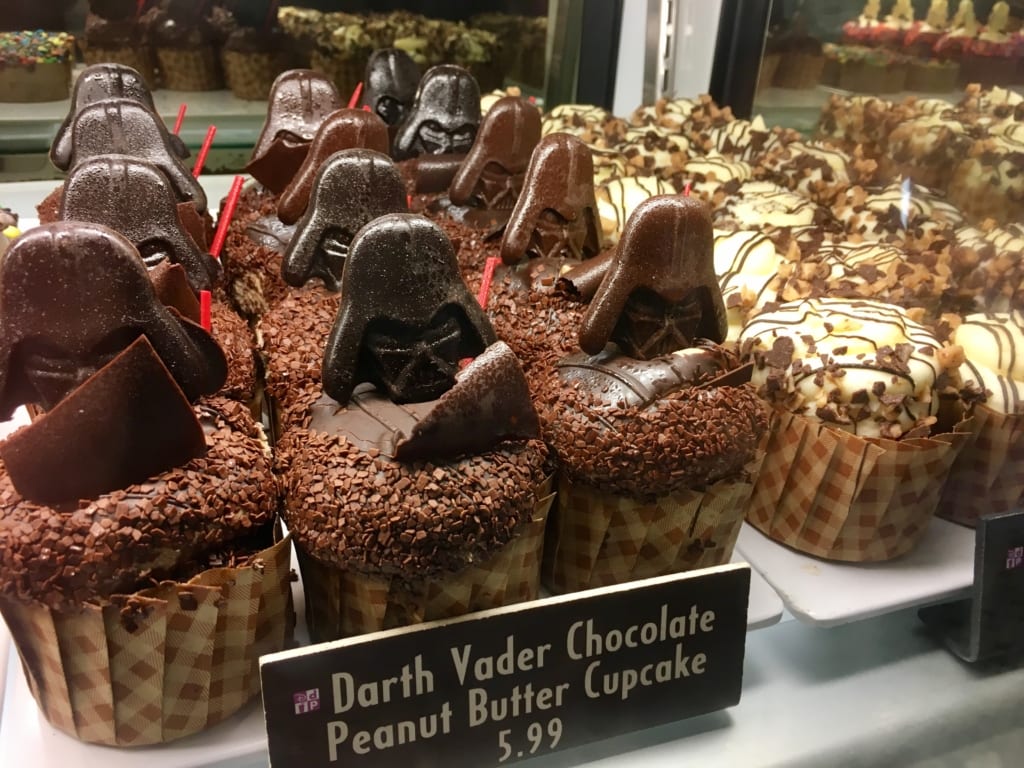 The popular Star Wars: A Galactic Spectacular Dessert Party will return. This offering includes Star Wars-themed cupcakes, cookies, brownies and a selection of savory snacks including cheese and flatbread and dip (as well as alcoholic and non-alcoholic beverages). The night ends with special VIP viewing for the night's "Star Wars: A Galactic Spectacular." (More on how to book this experience here).
Star Wars Guided Tour: This 7-Hour Tour is one of the biggest news of the night, and is intended for the ultimate Star Wars fan. It will be led by an "expert" Star Wars guide and will include: a ride on Star Tours – The Adventures Continue, participation in Jedi Training: Trials of the Temple for all guests age 4-12, guided tour of the Launch Bay, dinner at a quick-service restaurant with Star Wars themed food items (Backlot Express), he Star Wars: A Galactic Spectacular Dessert Party; fireworks viewing and more. The price is $129/per person.
The guided tour I'm a little skeptical about because I'm not sure how much value you are really getting for your $129. I guess if you have kids and are determined to get them into the Jedi Temple show it's helpful and the dessert party is nice as well. I want to see how much of an expert the tour guides are to make it worth my money.
These are some cools treats for us Star Wars fans, but they are just keeping us occupied for what we are really waiting for and that is the new Star Wars Land in Hollywood Studios, but at least it's something! 😉
Rogue One: A Star Wars Story opens in U.S. theaters on December 16, 2016. Stay tuned to Ziggy Knows Disney for more exciting updates in the upcoming weeks.
If you enjoyed this article, as always I appreciate it if you'd share it with others via social media. I work hard at making this website into a useful resource for you and your family to plan your visit to Walt Disney World, and I hope it can help you! Thanks 🙂
Your Thoughts:
I want to know what you think about the new Star Wars Experiences. Are you happy with these experiences? What do you want to do the most? Let us know in the comments section below! 🙂
Photo Credit: Disney