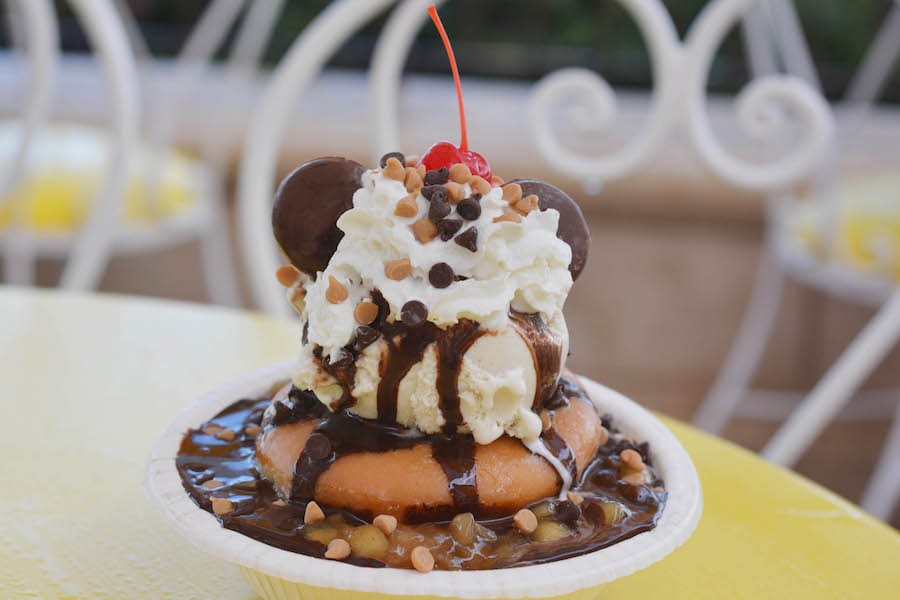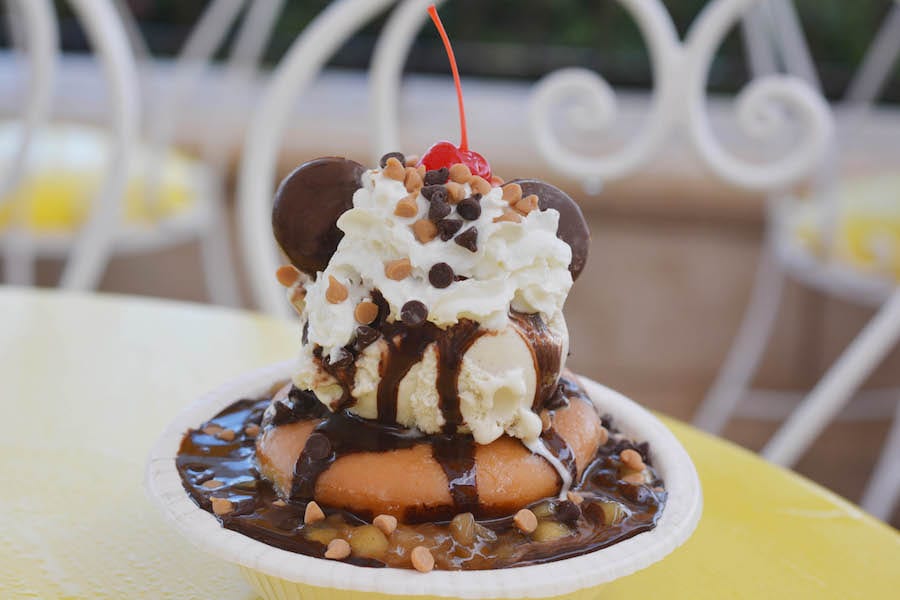 We all know breakfast is the most important meal of the day right? I mean that's what your mother told you your entire childhood. Well if my mom served me the new Magic Kingdom breakfast options that you can now get when going to the park, I never would have skipped a meal! No I didn't put the wrong photo in, that's for breakfast! Hot Dogs and Donut Sundaes…yes this is the stuff of dreams! 🙂
It makes sense since there is a new morning show in front of Cinderella Castle that the Magic Kingdom needed to add a few more breakfast options close to the castle, and it's done just that! Here are the 3 New Breakfast Options available:
Casey's Corner: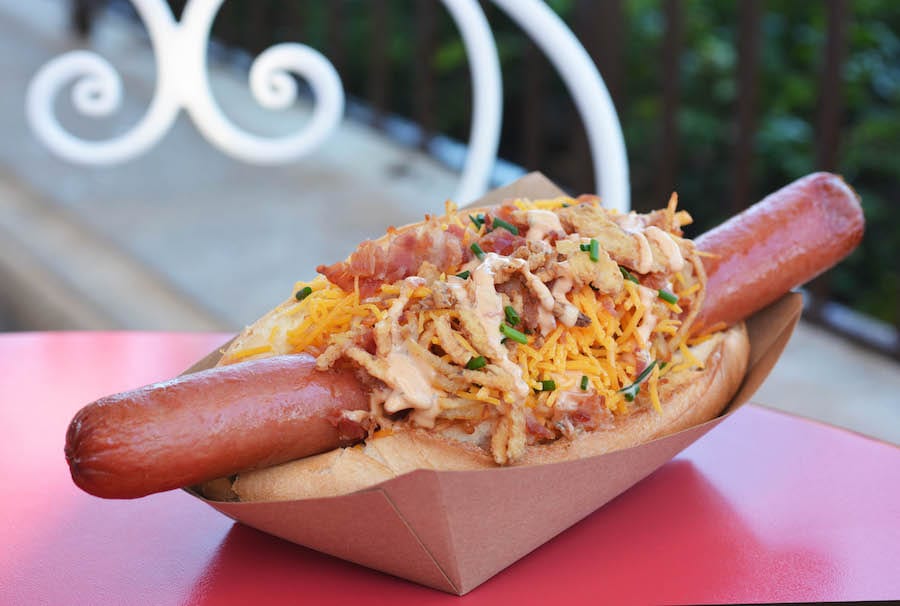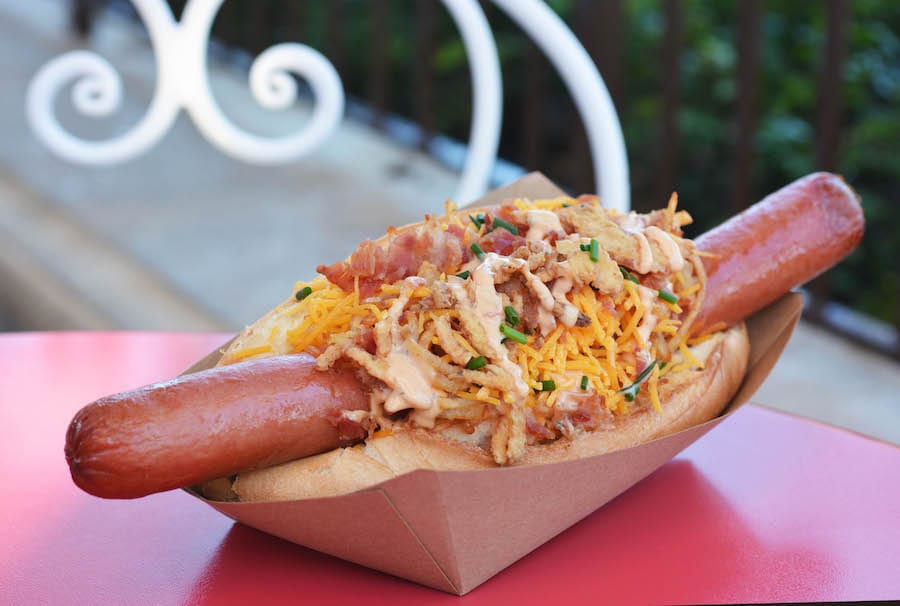 Casey's Corner is known for there amazing Hot Dogs, and they will be adding a new Breakfast one to the menu: The Hash Brown Dog. From the photo it looks like it will have bacon, cheese and hash browns on top of one of Casey's Classic Dogs! Yummm! They also will be adding Muffins, Bagels and a Croissant Donut for all you normal people. 😉
Sleepy Hollow:
Sleepy Hollow has to be one of my all-time favorite Quick Service locations in the Magic Kingdom, mostly because of its sweet treats, especially waffles. Now they are adding a new Savory Waffle to the mix which will have Egg, Ham and Tomato. That should be arriving later this month. In addition to that there is their normal Fruit and Nutella Waffle which has already been one of my favs. Check this thing out: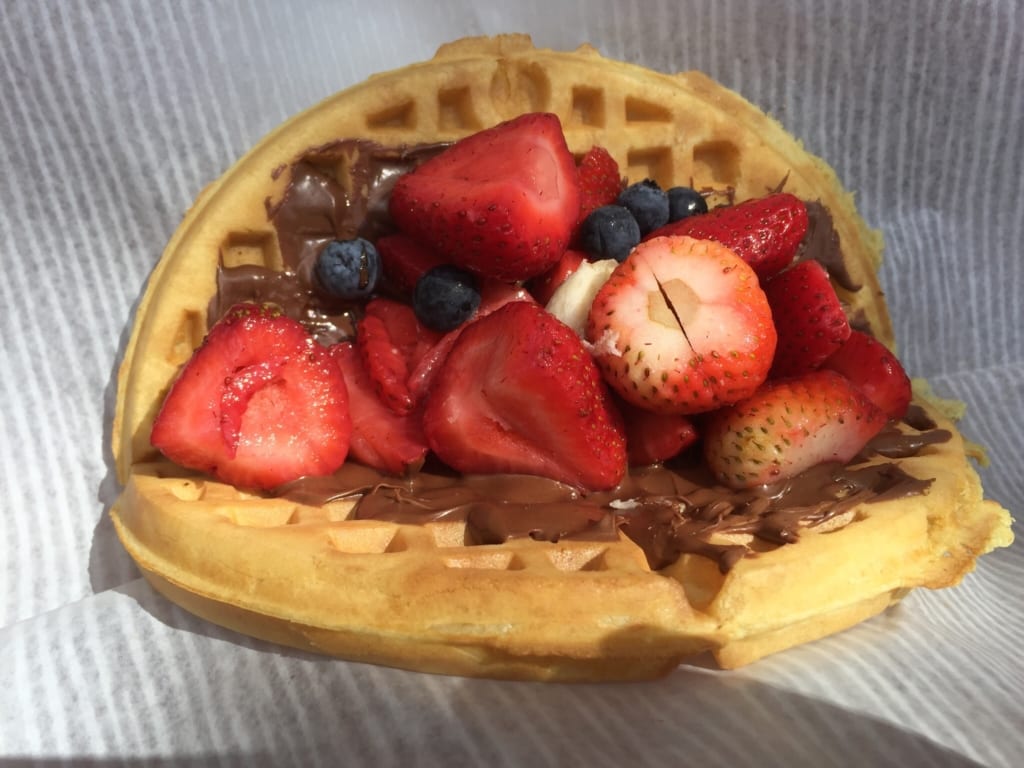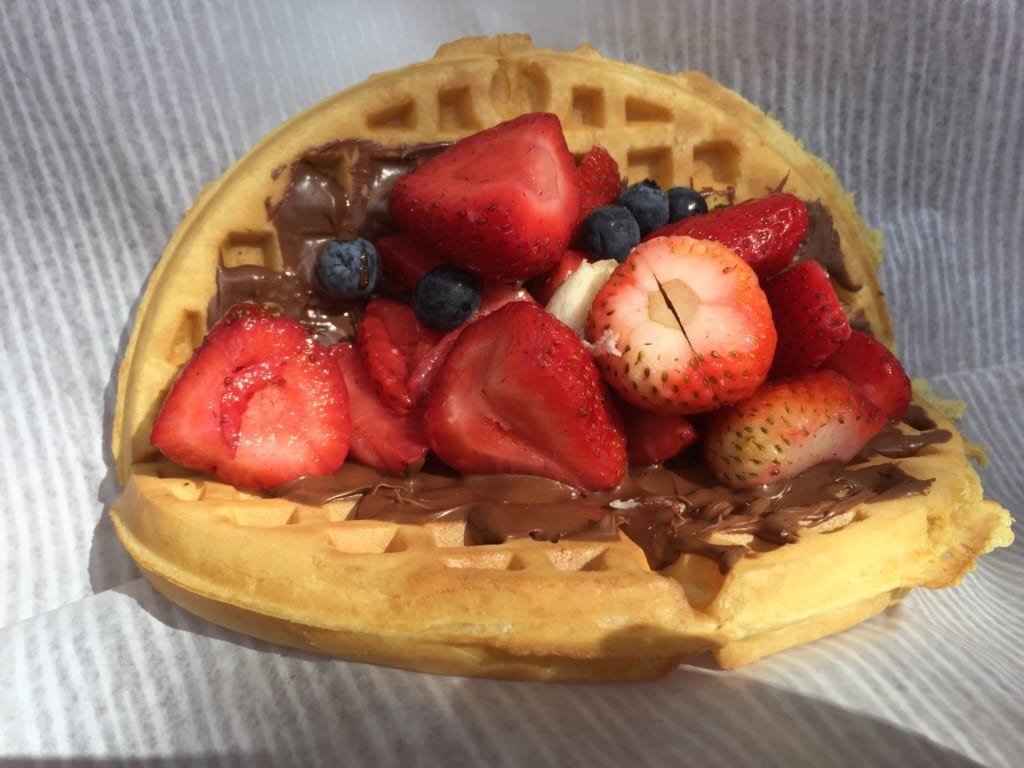 Plaza Ice Cream Parlor: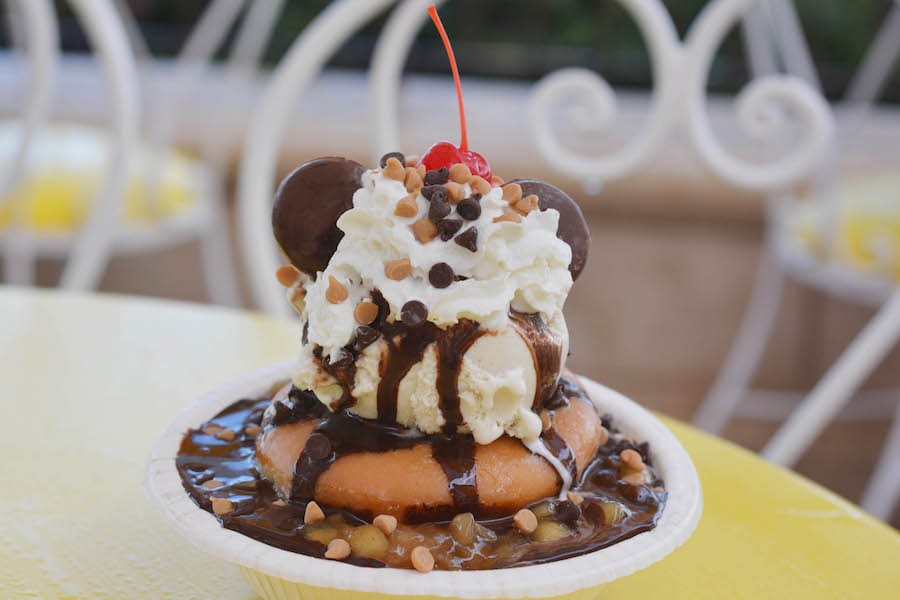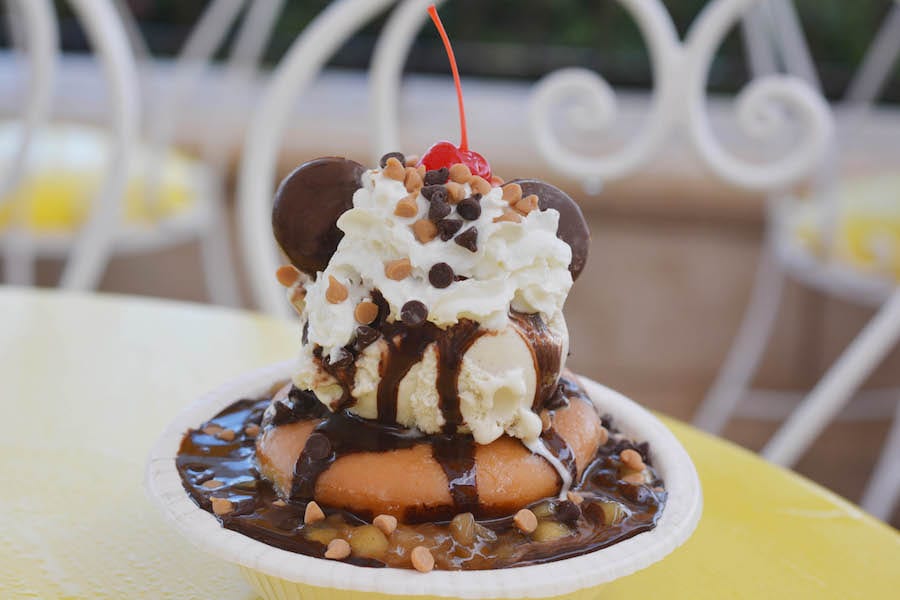 Last up is probably what will turn out to be my favorite of the new breakfast options, the Donut Sundae! I know, I'm a sick sick man. 😉 It comes with Edy's Ice Cream, Hot Fudge, Apple(healthy), Whipped Cream, Peanut Butter Chips and Chocolate Chips, and a Cherry on top. Seriously though this thing looks incredible, and while I understand it might not be for all, if you have a sweet tooth then it's right up your alley. If not there will be Mickey Waffles, Kellogg's Cereal and normal sundae-less Donuts too.
In all I'm super excited to get over to the Magic Kingdom and try these new offerings, I think it's a great idea to get some new breakfast options in the park, and ones that are a bit different from your normal stuff.
Your Thoughts:
I want to know what you think about the new Magic Kingdom breakfast offerings. Are you to try them? Which one looks the best to you? Can you think of any other breakfast options that would be good in the park? Let us know in the comments section below, and post some pics of you with the old Totem Poles if you have them.. 🙂
If you enjoyed this article, as always I appreciate it if you'd share it with others via social media. I work hard at making this website into a useful resource for you and your family to plan your visit to Walt Disney World, and I hope it can help you! Thanks 🙂