As you know the new Star Wars: Rise of the Resistance is opening tomorrow in Disney's Hollywood Studios. With the opening are a whole bunch of new images and video showcasing the groundbreaking attraction.
Here are some new images Disney has just released For Rise of the Resistance showing more details in the ride queue, the attraction and the Kylo Ren animatronic figure:
This is a shot from the ride queue inside the Resistance base: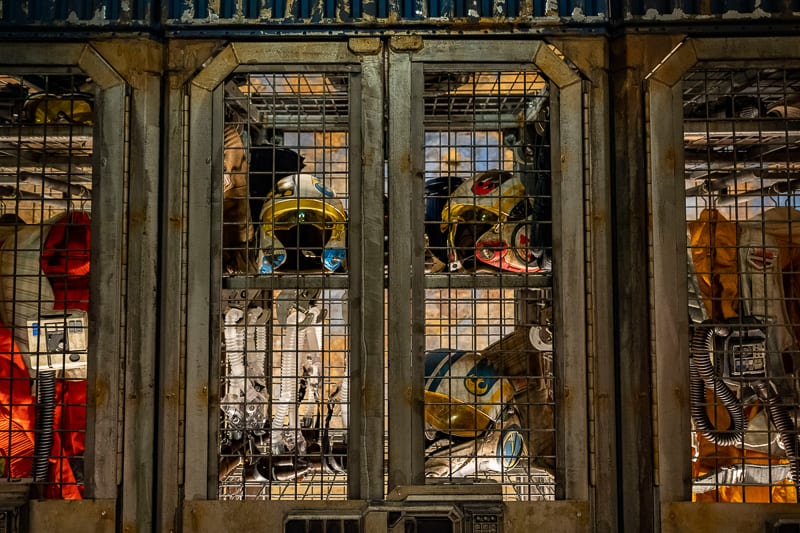 This Resistance helmet features shows how many TIE Fighters he's shot down: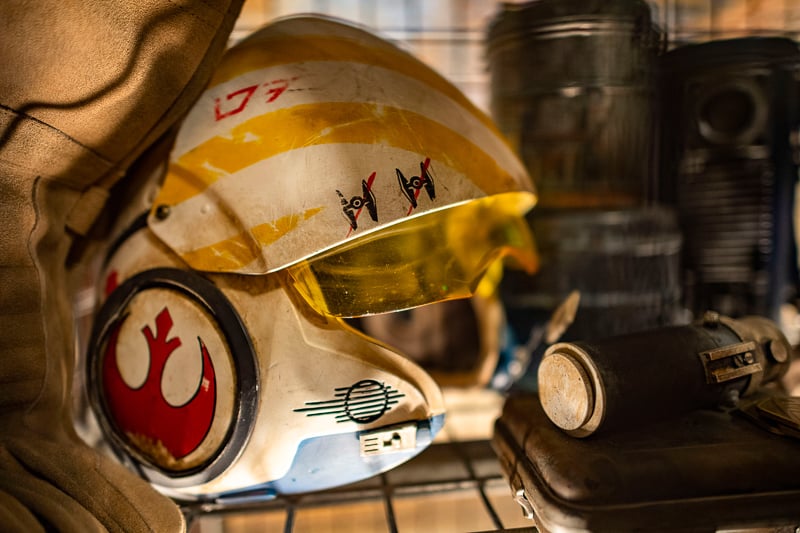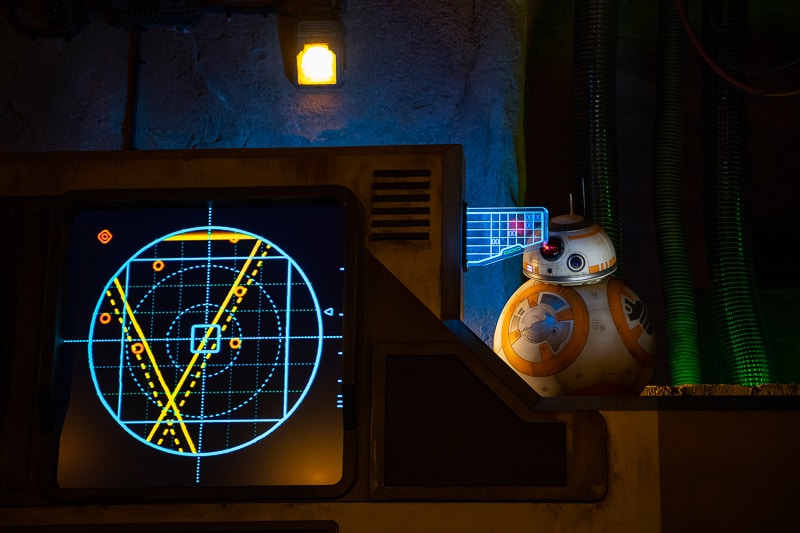 Once your briefing in the Resistance base is over, you'll head out to the shuttle which will bring you into space to start your mission.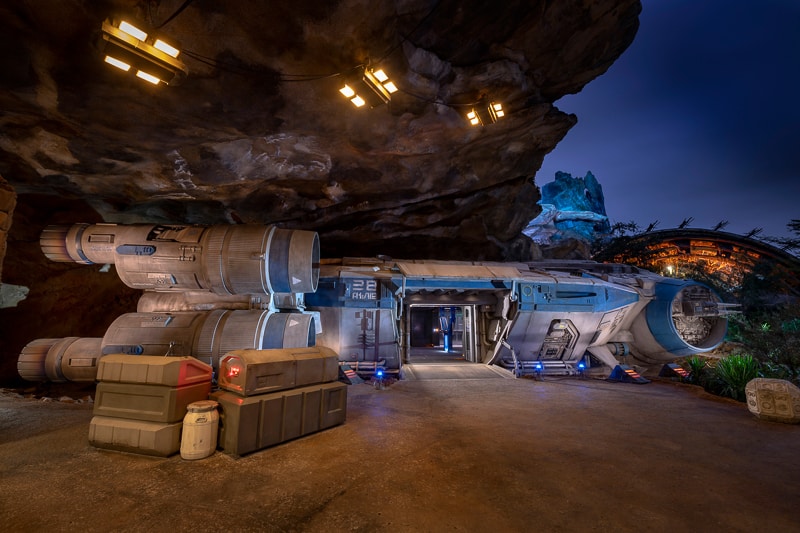 You'll also pass Poe's X-Wing: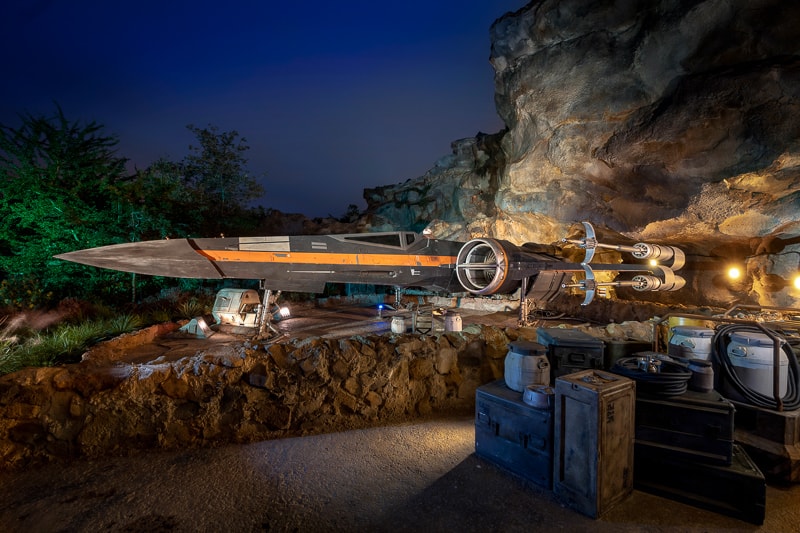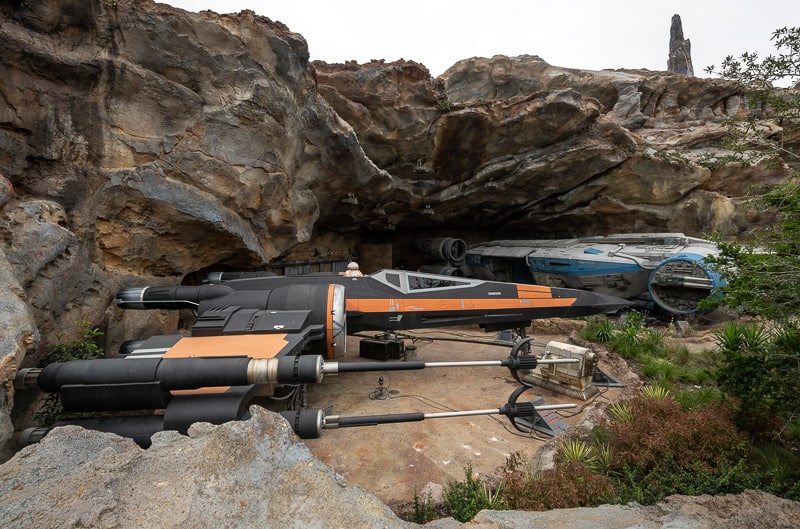 Once inside the shuttle this Mon Calamari Lieutenant leads the way and guides you on your mission: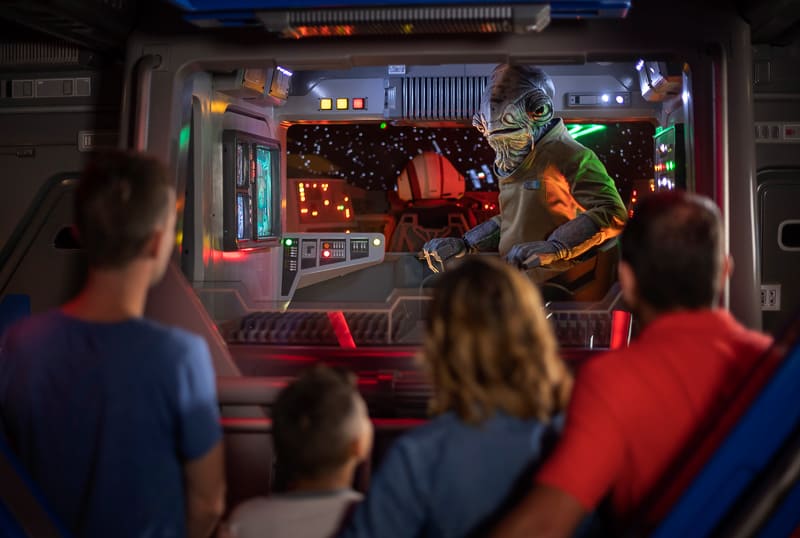 Things go awry and you end up captured and pulled inside a First Order Star Destroyer hanger bay: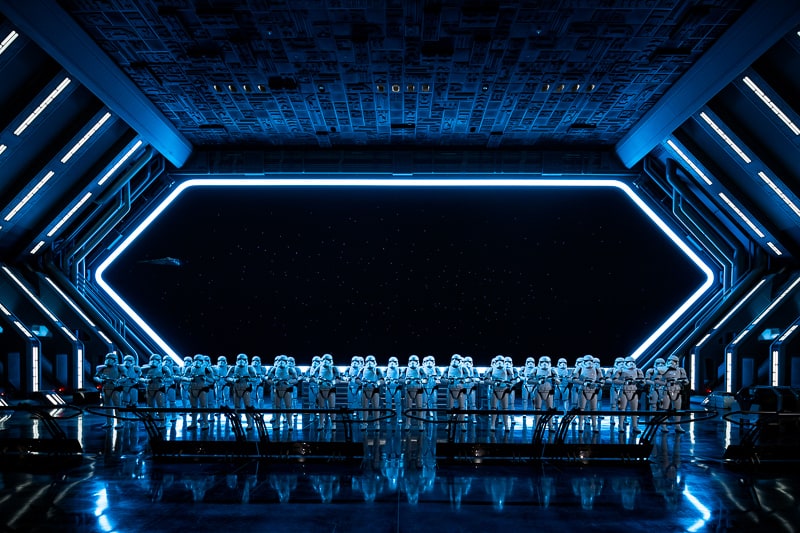 This is the biggest single showroom Disney has ever created for an attraction: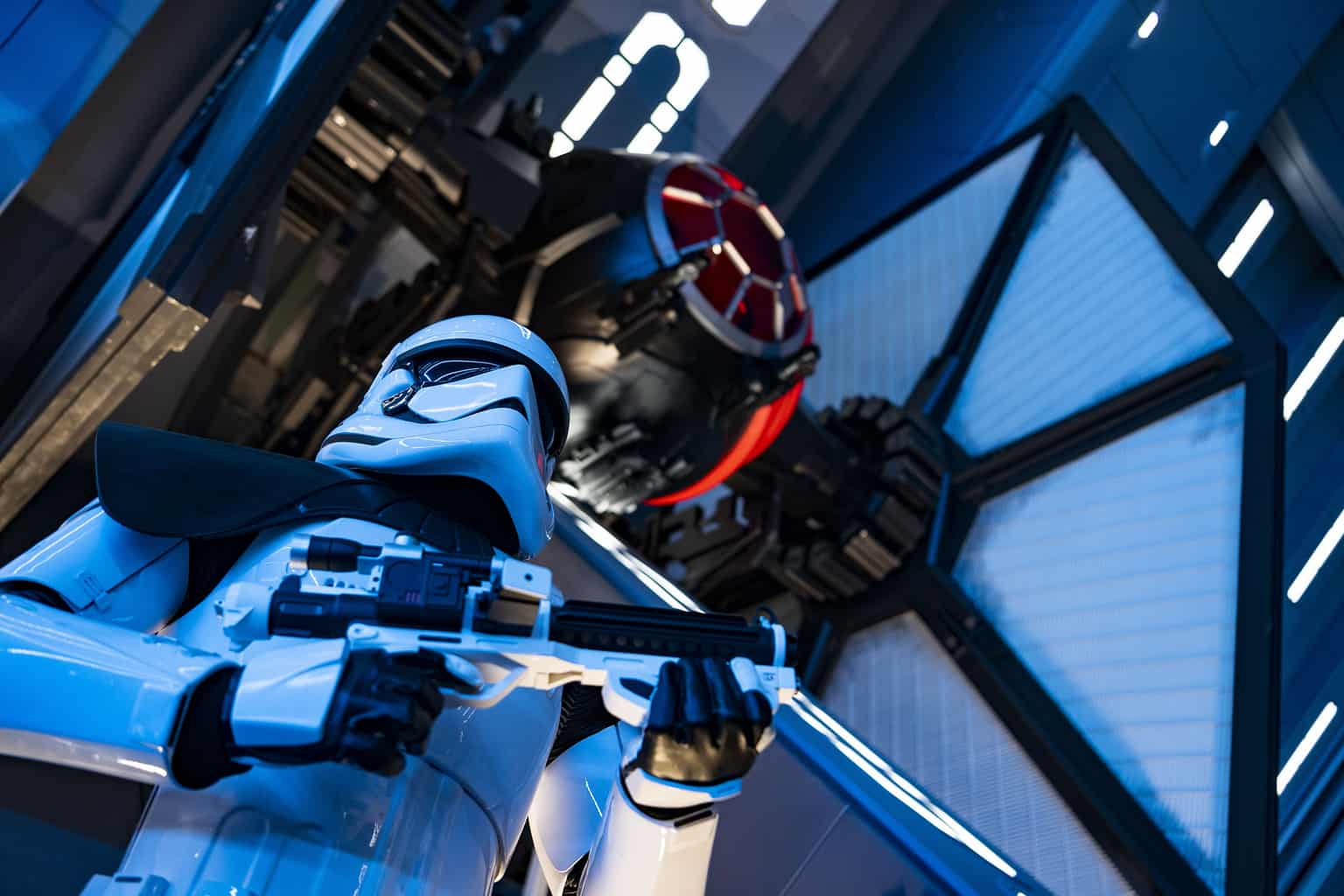 It includes a TIE Fighter and over 50 animatronic Stormtroopers: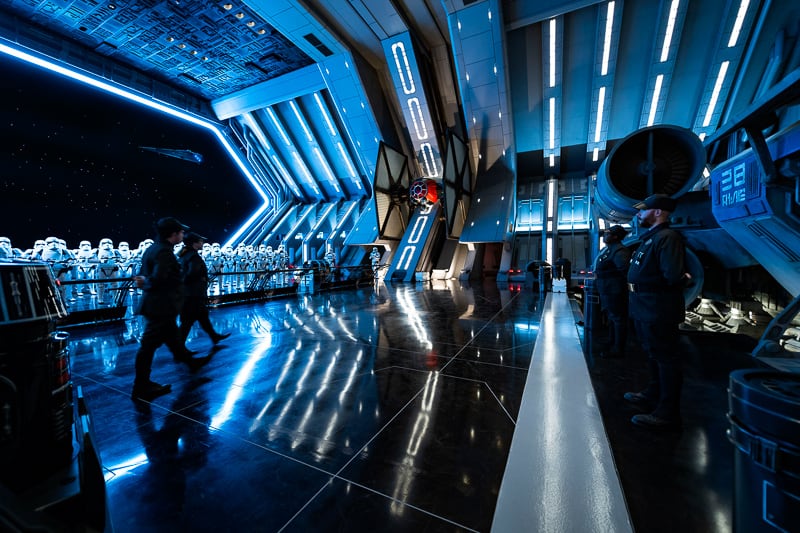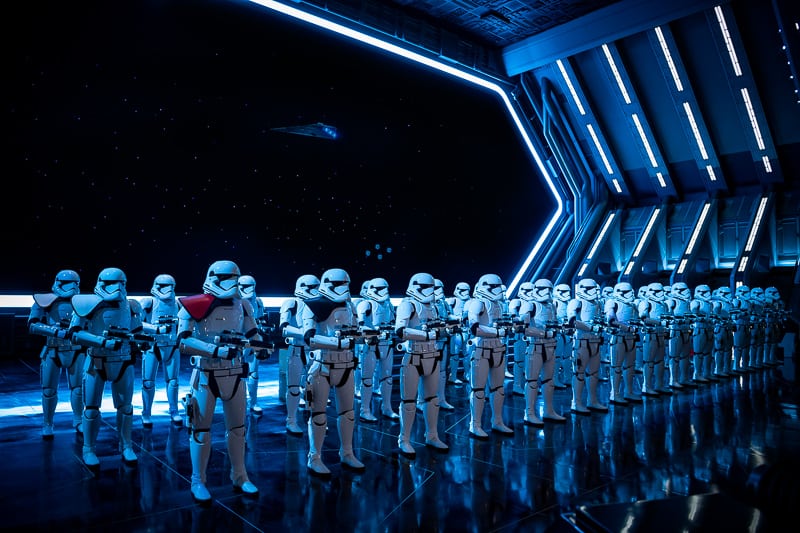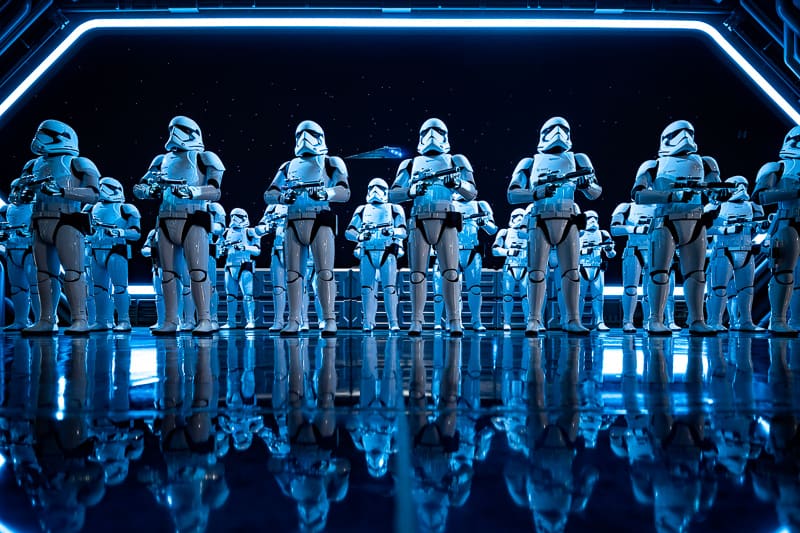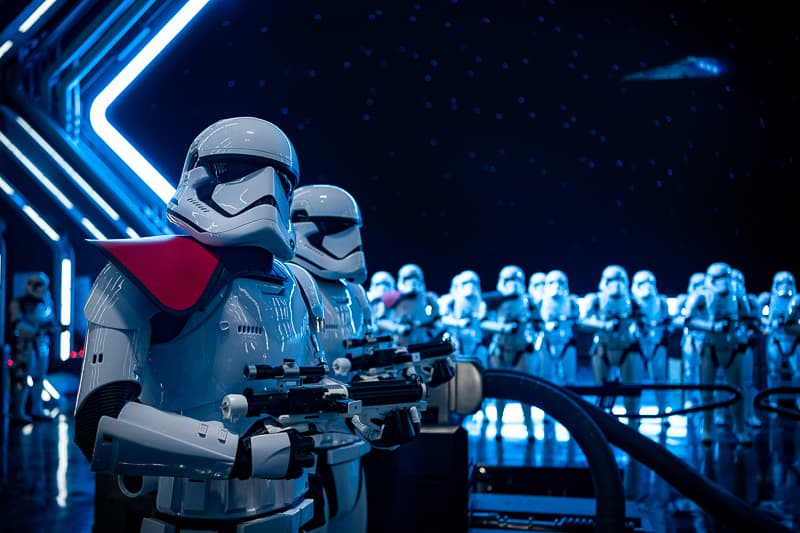 After being thrown in an interrogation room, Resistance forces come to the rescue and break you out.
This is where you enter the ride vehicle operated by a droid unit. A wild chase through the halls of the Star destroyer begins: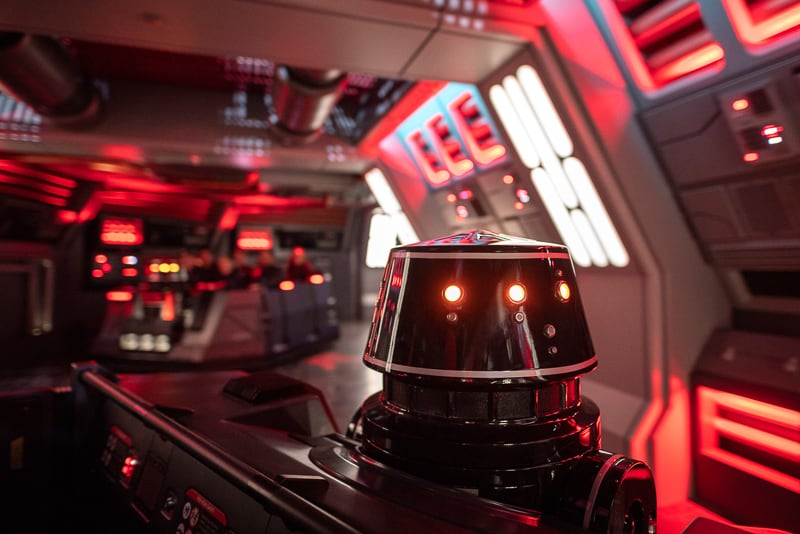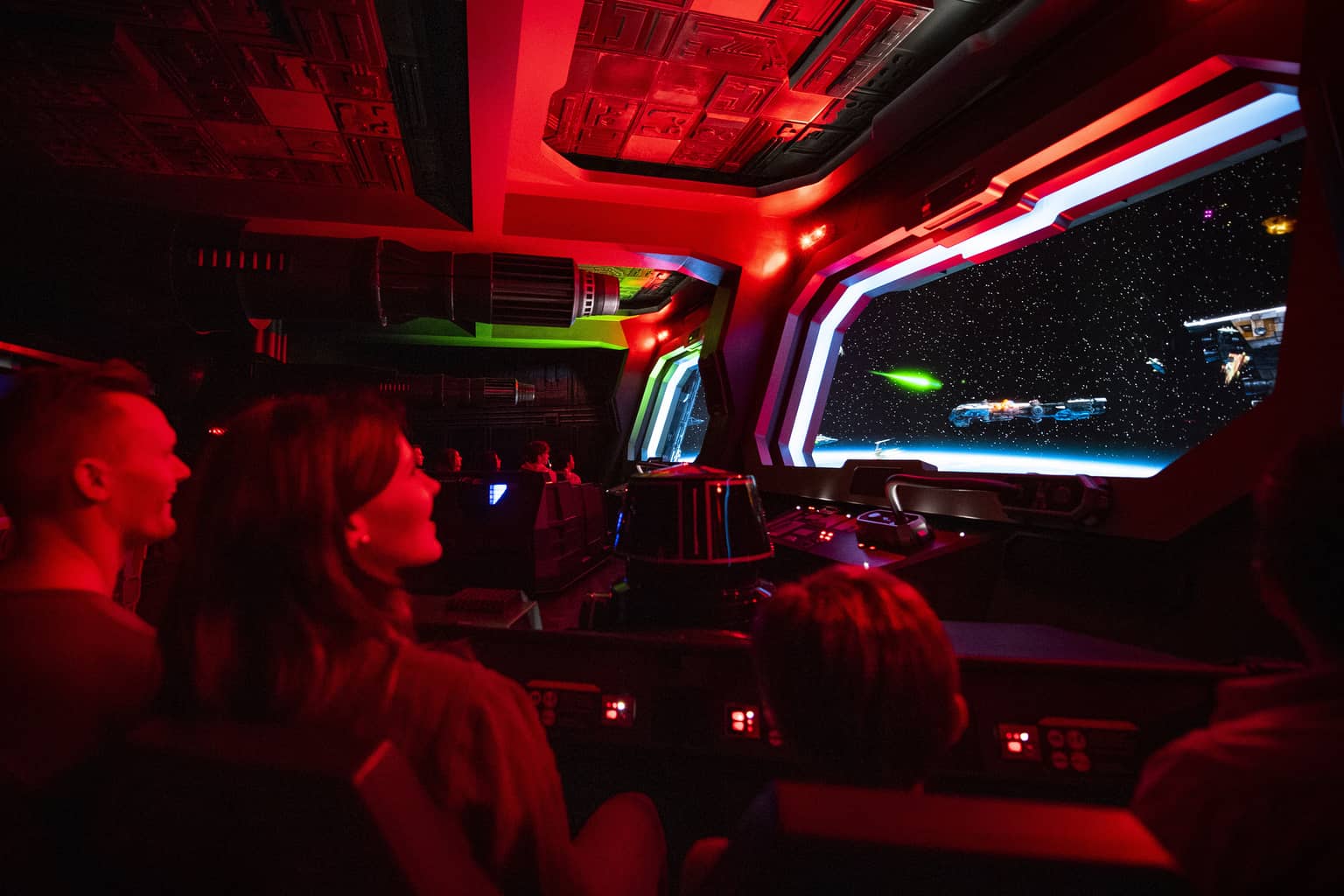 Laser blasts, animatronic stormtroopers and a slew of special effects surround you: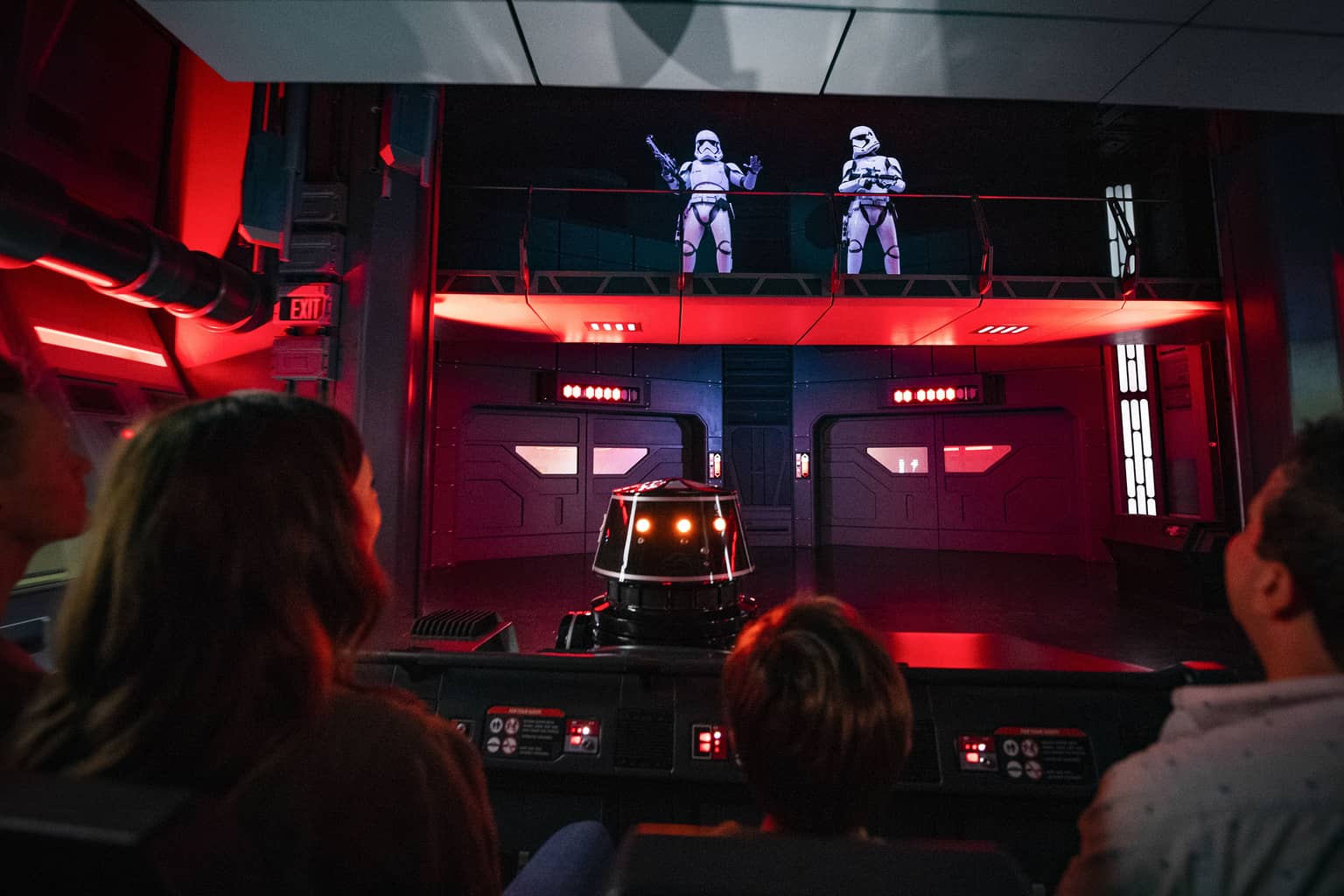 One of the most impressive rooms is where you come face to face with two full-sized AT-AT walkers: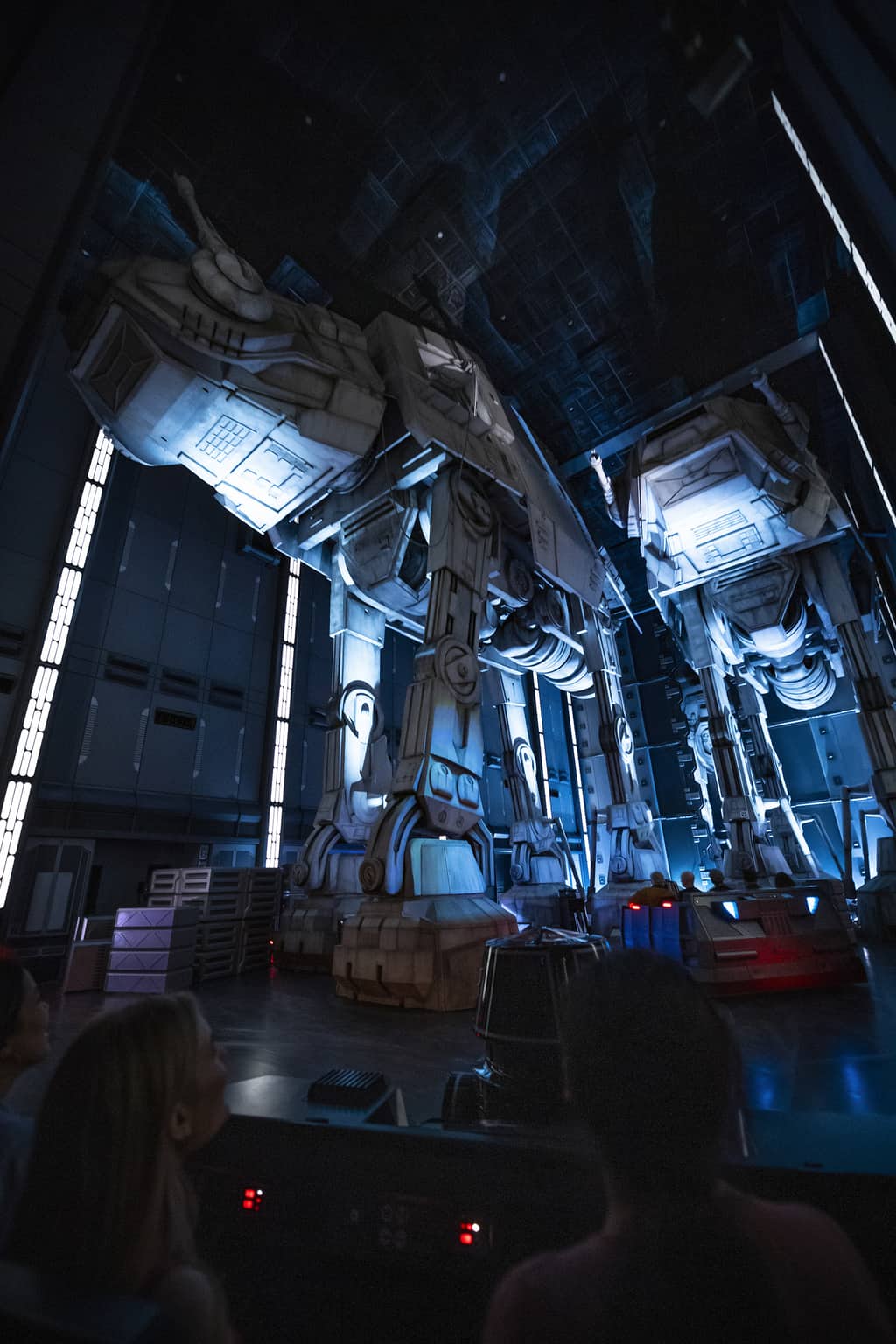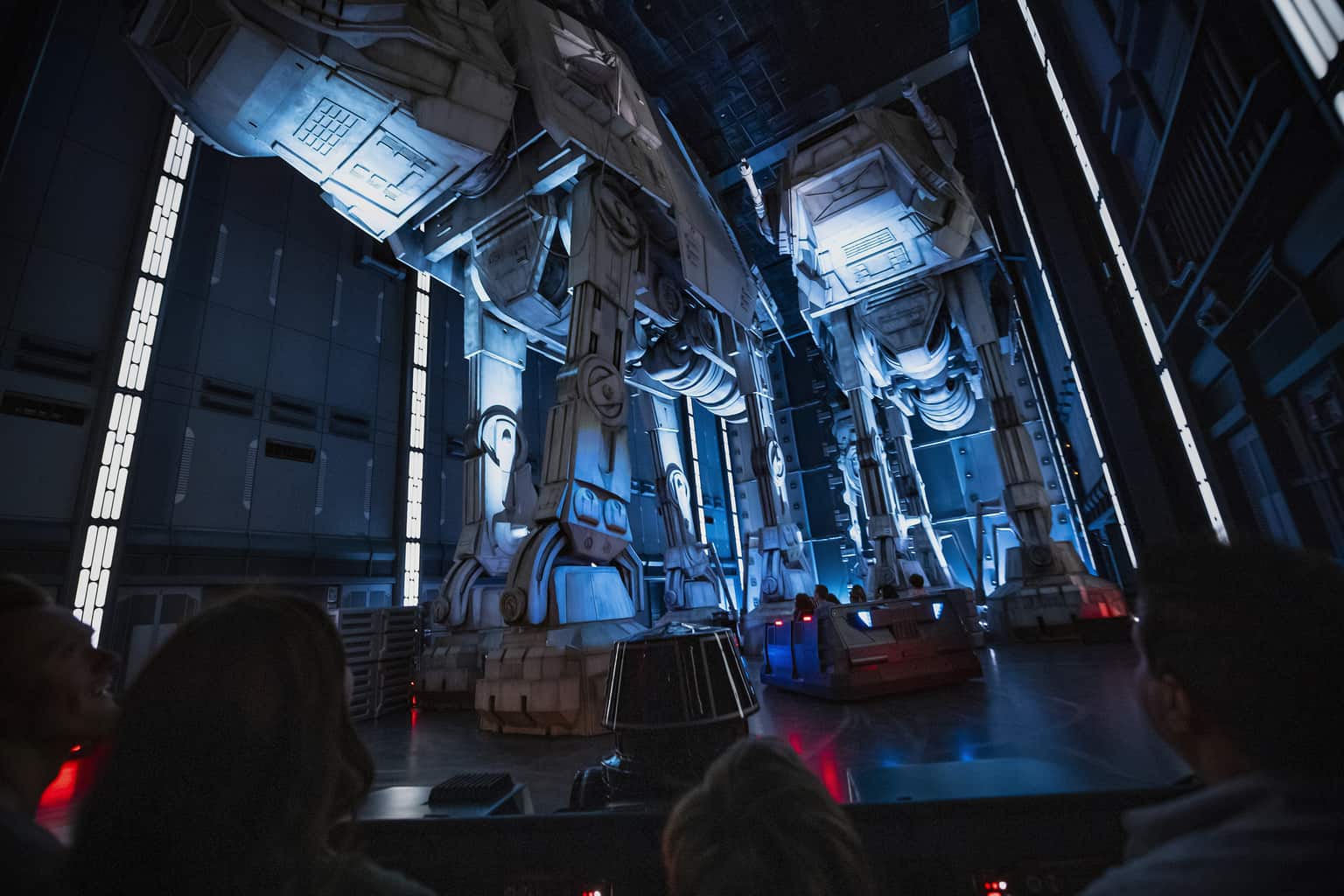 Throughout the ride you are chased by Kylo Ren, one of the most impressive animatronic figures ever created: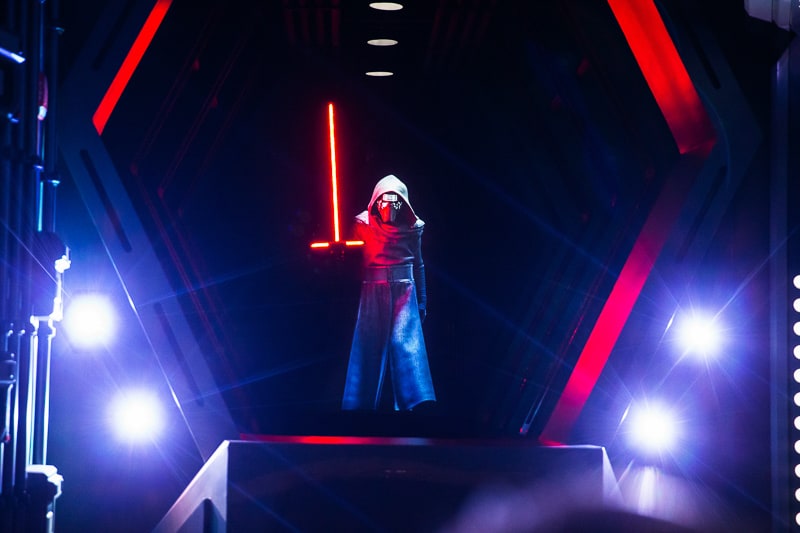 He's so realistic that many guests wonder if it's an actor playing the role: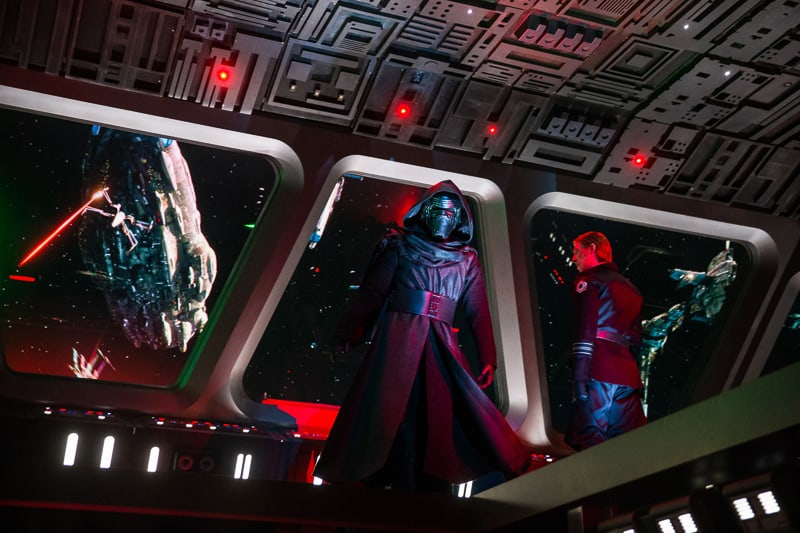 In the end you escape the star Destroyer in an escape pod in probably the most exciting part of the ride: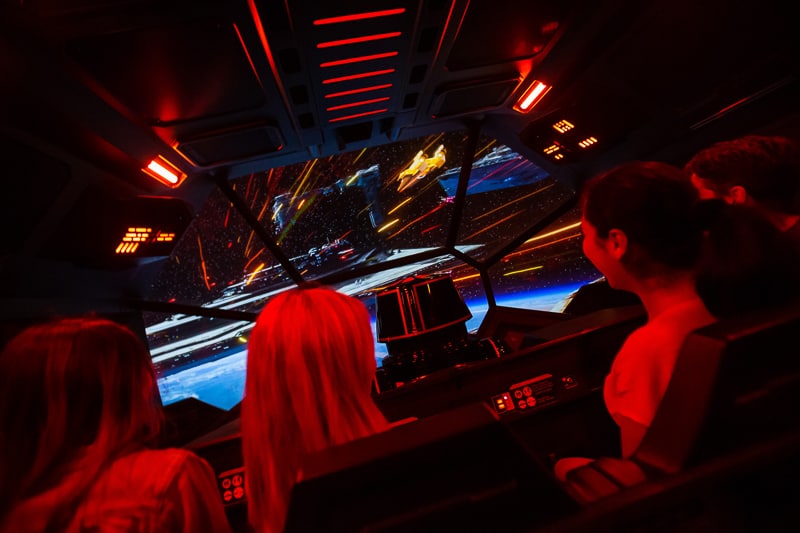 Stay tuned throughout the day for more updates on Rise of the Resistance.
Read our Rise of the Resistance post for more details about the ride and all your questions answered.
Your Thoughts
I want to know what you think about the new Rise of the Resistance images…
Are you excited to ride Rise of the Resistance?
Let us know in the comments section below!
If you enjoyed this article, as always I appreciate it if you'd share it with others via social media. I work hard at making this website into a useful resource for you and your family to plan your visit to the Disney Parks and I hope it can help you! Thanks 🙂