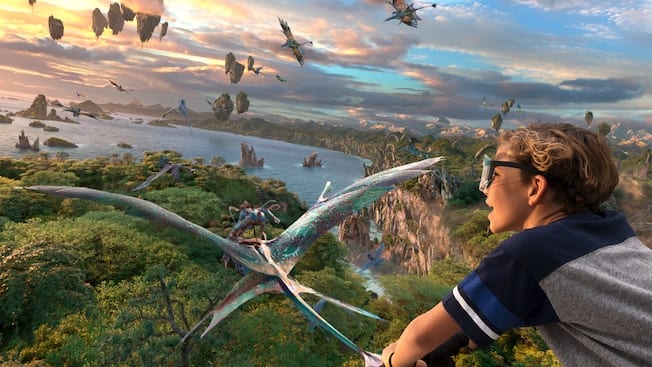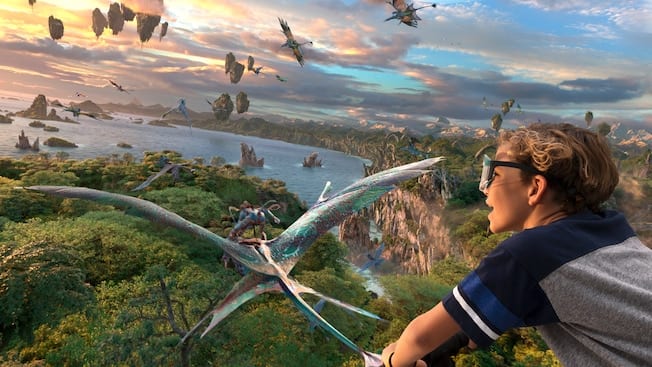 A really interesting story was brought to light about Disney Imagineers are working on a new patent that could adjust an attraction based on the reactions of individual guests. Basically this technology, built into future or present Disney park attractions, would read various signs from each guest on the attraction and then adapt each user's ride differently based on those reactions. That means if a guest starts getting too scared, the ride would tone itself down for that guest. Or if a guest is noticed to be bored, it would ramp up the intensity.
The example they gave was about Flight of Passage in Pandora: The World of Avatar. The technology in this patent would recognize for instance that someone was starting to get sick on the attraction, and instead of continuing with the intense version of the ride, might have the banshee pull down low to the ground and take them on the easy route.
This technology involved in the patent could use a combination of a guest's heart rate, facial expressions, perspiration, eye movements, vocal stress, skin temperature, and even their age to gauge their experience. Based on those reactions the attraction could set off, or not set off a series of special effects throughout the ride enhancing or limiting the experience.
Here are the patent plans listed: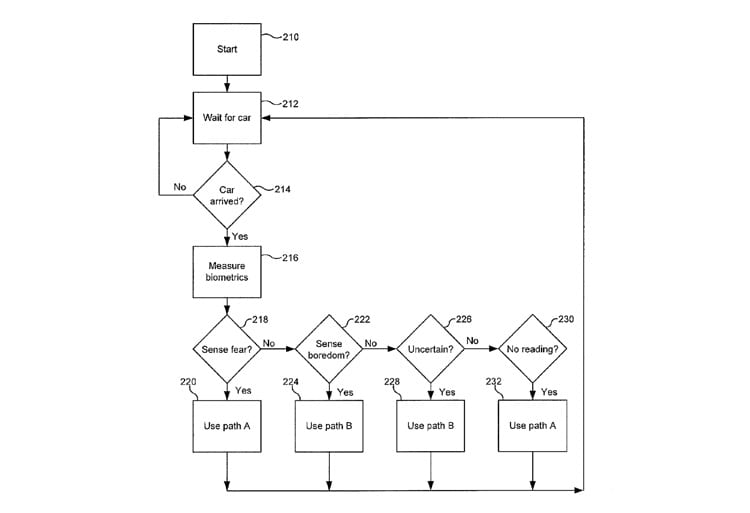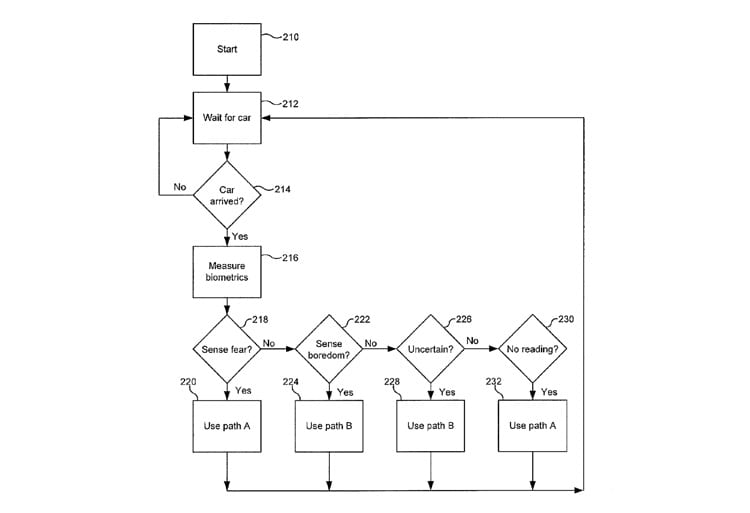 Here's another print from the patent: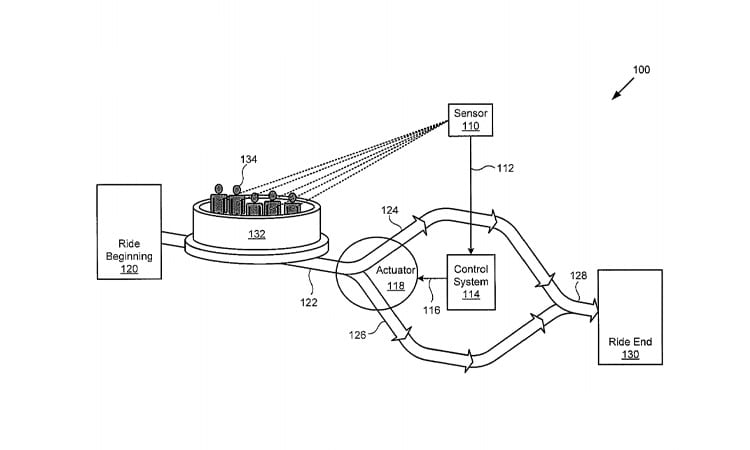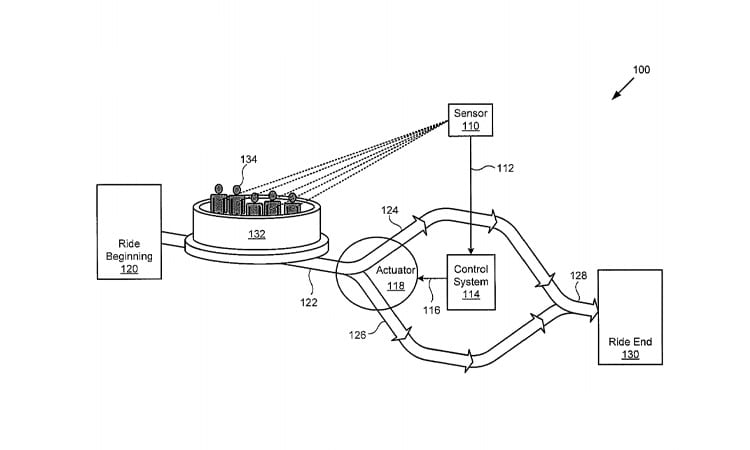 Another example specifically mentioned by the patent is the Haunted Mansion attraction. With this example the ride technology could see how scared guests are and could either tone it down some or make it even scarier. It's very similar, and probably works in conjunction with the other patent Disney filed for last year about guest emotions changing the attraction experience.
"If the heart rate measurements from [a] sensor indicate that guest is frightened, control system will route car to less-frightening ride segment," Disney patent applications say. "In contrast, if the heart rate measurements indicate that guest is bored, control system will route car to more-frightening ride segment."
This technology could really be a game-shanger, but I envision many problems in making it work properly. I mean for one many people go on scary rides, to be scared. Just because someone is screaming and making scared faces, doesn't mean they don't want to experience that. I know people who have been on the same rides 100 times, and still scream like they don't know what is already coming. In that case the technology could tone it down when the guest really doesn't want it to happen.
At the same time, if properly applied, it would allow guests who maybe are a bit timid, to to experience something at their own acceptable fear level, and if it didn't also limit the other guests around him/her somehow, then it could be a really good idea.
That said, Disney files many patents that never even see the light of day in the Disney parks, like the Track-based Swing Ride with Long Arm Pendulum which could lead to a new Spider-Man attraction. It could also sell this patent to another company and it could be used for something different. But when Disney does go through the patent process with one of its creations, it usually means that Imagineers have determined that specific technology has enough future value to the company.
Your Thoughts:
I want to know what you think about this new Disney Patent for guest reactions on attractions. Do you like the idea of modifying the attractions for each guest? What potential challenges or benefits do you see it could bring to the Disney Parks? Let us know in the comments section below! 🙂
If you enjoyed this article, as always I appreciate it if you'd share it with others via social media. I work hard at making this website into a useful resource for you and your family to plan your visit to Walt Disney World, and I hope it can help you! Thanks 🙂
Photo Credit: Orlando Sentinel