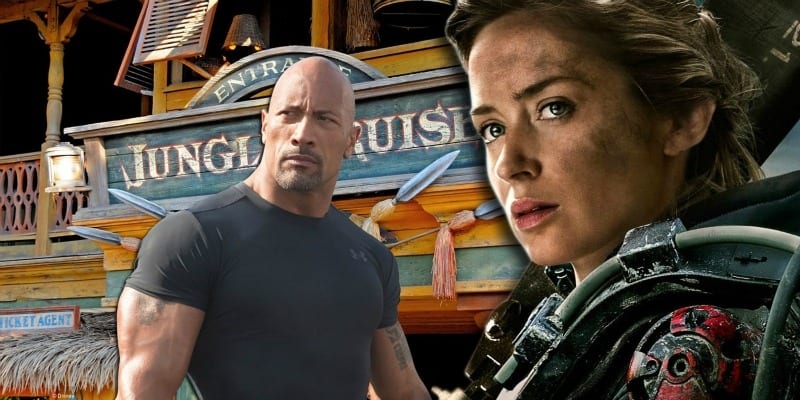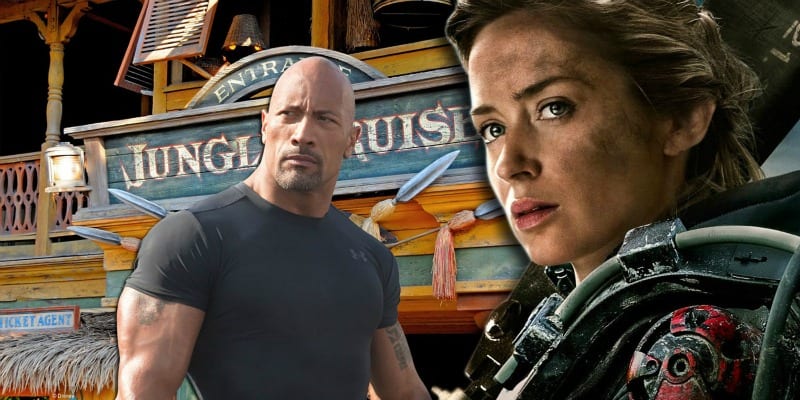 That huge list of movies that Disney has in the pipe through 2023, just got one film clearer today with Disney's Jungle Cruise filming on Kauai this Summer. Although it hasn't been officially announced and they are keeping the film's name that's filming there secret, Hollywood has put out a casting call for extras and specialty work in an action/adventure movie being filmed on Kauai this summer, and all indications say that it's in fact the Jungle Cruise movie.
Here's a look at the Casting Call Sheet: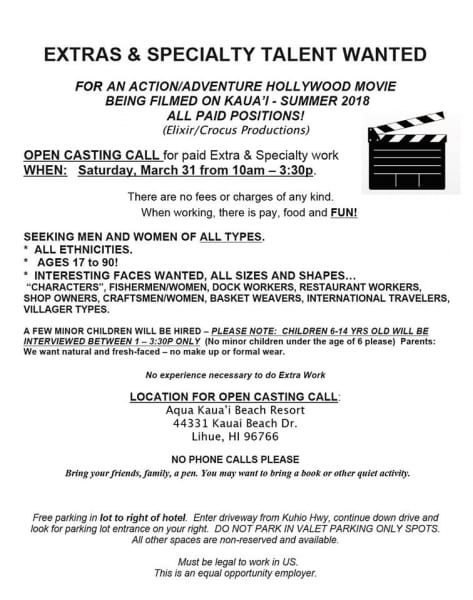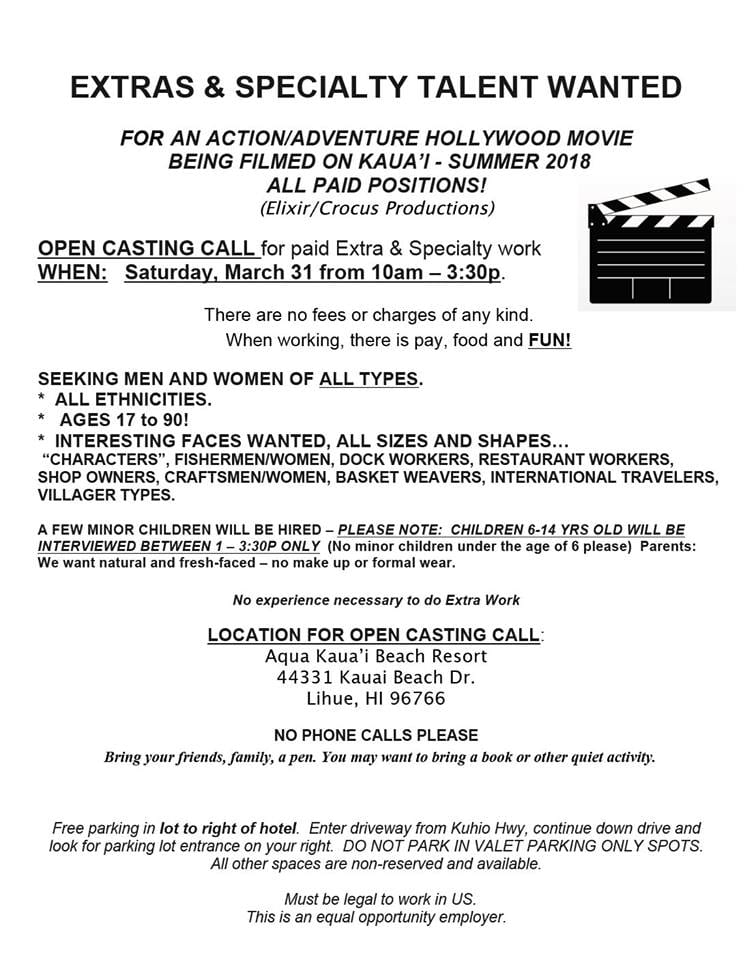 Hawaii State Film Commissioner Donne Dawson has confirmed the filming, but isn't telling us the name: "I cannot give you a title because the name they're using is Elixir," Dawson said. "I can't really tell you much except yes, they are filming on Kauai this summer. It's a Disney feature film."
The casting call asks for men and women of all types and all ethnicities, ages 17 to 90, with a few roles for minor children available. Character roles include fishermen and fisherwomen, dock workers restaurant workers, shop owners, craftsmen/women, basket weavers, international travelers and villager types. According to the casting call. as well and is set for Saturday, March 31, from 10 a.m. to 3:30 p.m. at the Aqua Kauai Beach Resort.
The casting call didn't say when filming will happen on Kauai, but according to an Elixir Feature Film production bulletin, filming for Jungle Cruise will begin on May 7, 2018. Film locations will be Hawaii, Atlanta, Georgia and South America.
Further confirming that the mystery film is indeed the Jungle Cruise, you can see photos from @reelnewshawaii showing the Jungle Cruise filming location where they are supposedly building the set above Wailua Falls:
Bird's Eye view of the "Jungle Cruise" set being built at Kapaia Reservoir on Kauai near Wailua Falls. You can kinda make out some of the buildings, this looks like a pretty big set area. Hope we get shots of it as it's closer to completion. Filming begins in May. pic.twitter.com/G9F1MN7TVF

— Reel News Hawaii (@reelnewshawaii) February 19, 2018
If you look at the various tweets you'll even see one photo of the set area saying: "Jungle Cruise set being built at Kapaia Reservoir…you can kinda make out some of the buildings, this looks like a pretty big set area. Filming begins in May."
We don't know that much about the Jungle Book film yet, just that it will star Dwane Johnson (The Rock) who supposedly is playing a riverboat captain in the 1920's, taking a group of tourists on an adventure down the Amazon. Emily Blunt (once she's done over on Cherry Tree Lane) will co-star with Johnson and is playing a scientist on the boat who is on a secret mission of sorts.
No release date has been given for Jungle Cruise yet, nor has this been confirmed as the site by Disney, but it's only a matter of time.
Your Thoughts:
I want to know what you think about Disney's Jungle Cruise Filming Kauai. Do you believe it really is the Jungle Cruise movie there? How does the story sound to you so far, as well as the casting? Let us know in the comments section below! 🙂
If you enjoyed this article, as always I appreciate it if you'd share it with others via social media. I work hard at making this website into a useful resource for you and your family to plan your visit to Walt Disney World, and I hope it can help you! Thanks 🙂
News Source: The Garden Island