Even though Star Wars: The Last Jedi was disappointing for many, it's been a year and a half since the last Star Wars trilogy movie and people are ready for Episode 9. Last night October 21, 2019 Disney dropped the last Star Wars Episode 9 trailer, and it was great!! (Go ahead and try not to shed a tear!)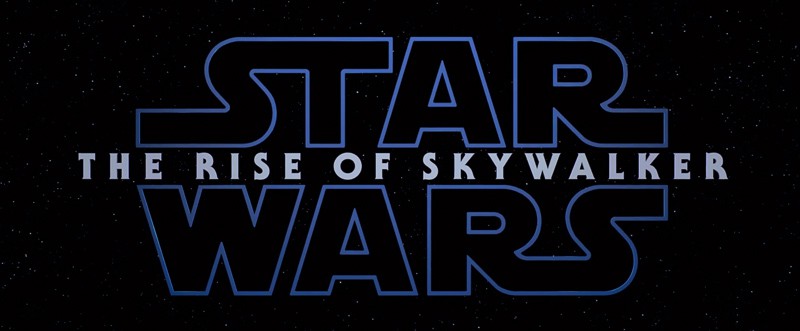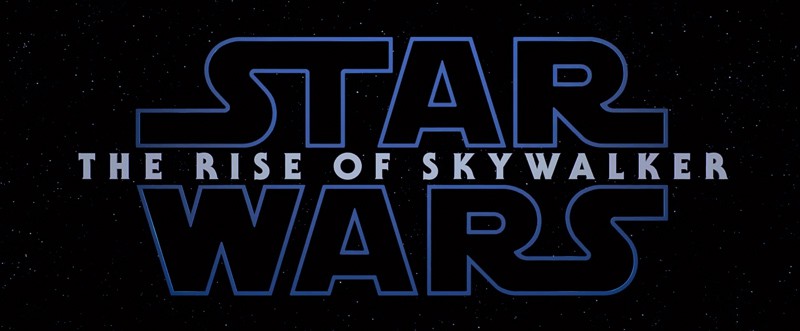 Over the last months we've learned the title of the film: "The Rise of Skywalker" and we even got to learn more about the cast (hello Palpatine), and though not too many details have been confirmed about the story this last trailer was pretty epic and is setting us up for what looks like one heck of an exit from the Skywalker saga.
J.J. Abrams is back directing Episode 9 after having the reigns on "The Force Awakens" and I think fans are hopefully anticipating he can turn things around for the Star Wars franchise which has had disappointing results with its last two films (Solo and The Last Jedi).
Also many familiar characters are back including Daisy Ridley, John Boyega, Oscar Isaac and Adam Driver all returning to their previous roles. Mark Hamill and the late Carrie Fisher will also appear in the film, though we don't yet know how big of a role either of them will play.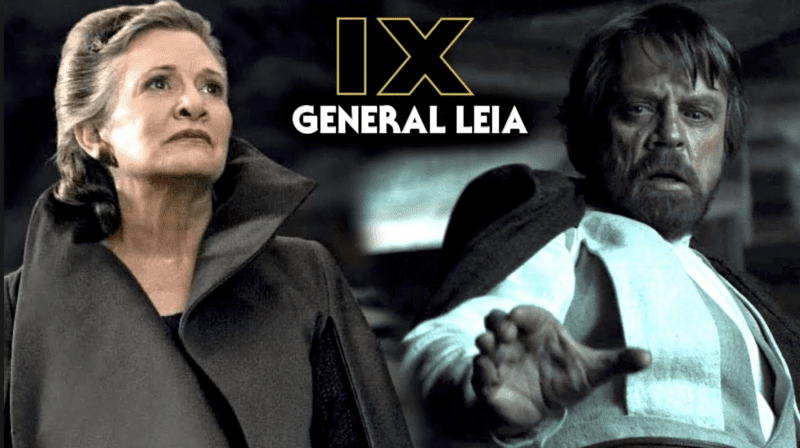 Billy Dee Williams is reprising his role as Lando Calrissian, who hasn't been in a live-action Star Wars film since Return of the Jedi in 1983. He supposedly is going to have a big role in Episode 9 and we can't wait to see him back. Let's hope they don't kill him like all our other original favorites!
And the biggest storyline of all seems to be Emperor Palpatine coming back from the dead to face Rey, and potentially Kylo too.
Along with the final trailer we also have a new Rise of Skywalker poster: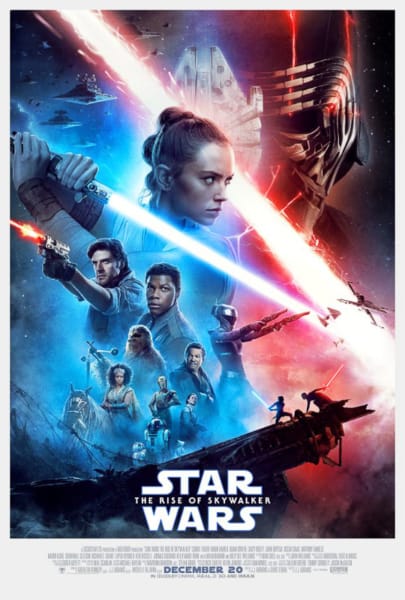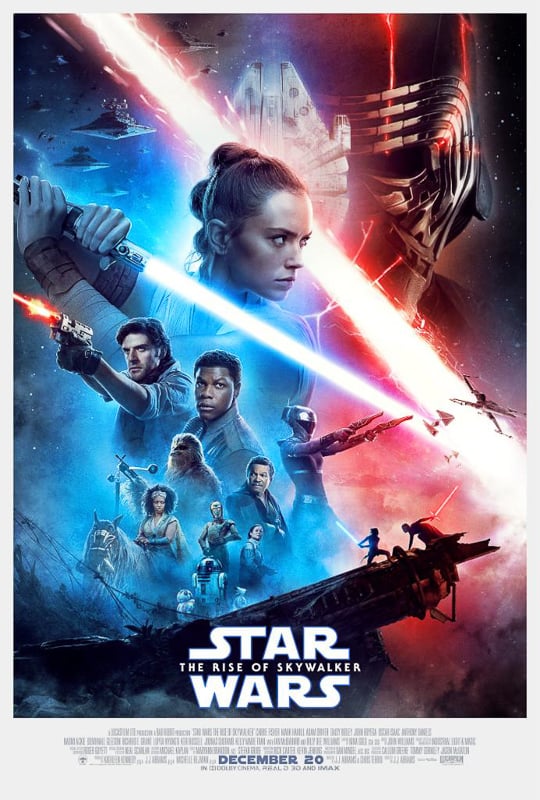 Let's see it in the latest and last trailer for "The Rise of Skywalker and then break it down…
First Star Wars The Rise of Skywalker Trailer:
Below we've posted the final trailer for "Star Wars: The Rise of Skywalker." We'll soon be posting our breakdown of the trailer and what it means so check back for that. In the meantime
Wow was that crazy! So let's break down everything we just saw…
The trailer starts out on a planet that seems a lot like Endor, with Rey running through the forest, training for what she knows is coming. You get to see one of those helmets that characters were wearing in Return of the Jedi while ion the speeders and what looks like a training droid shooting blasters at her so she can practice.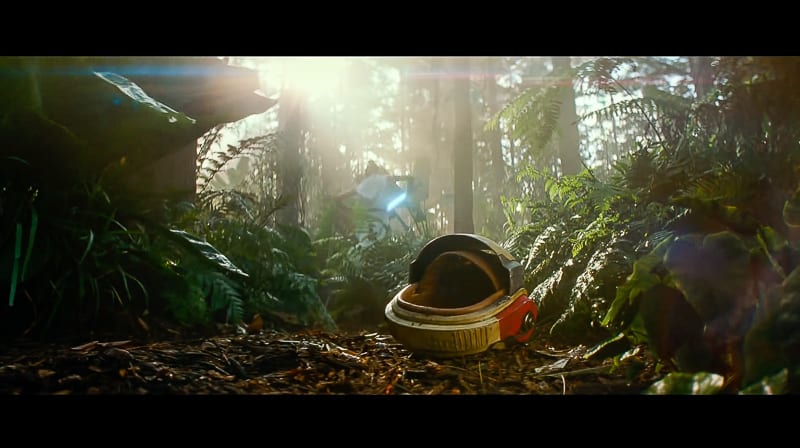 If this planet is indeed Endor that makes a lot of sense since a big part of the film will be concentrated on the second Death Star and Palpatine.
Next it looks like Rey's training is complete as we see her jumping her way through the wreckage of the second Death Star: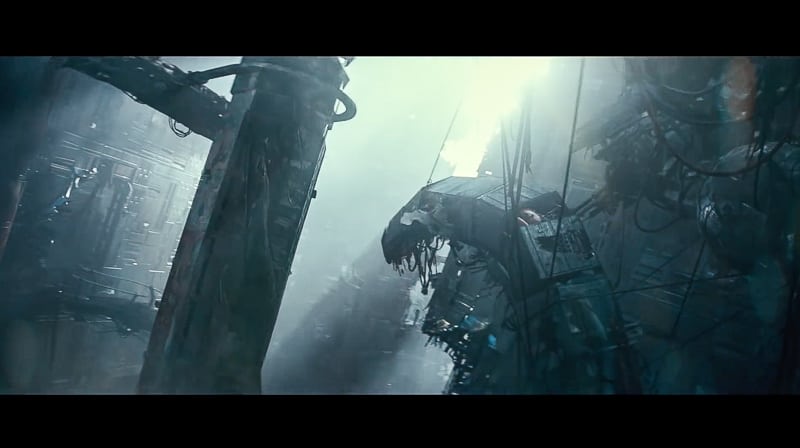 When we left our friends at the end of The Last Jedi, the resistance was destroyed and there were only a handful of them left. Now it seems that a sizable time jump has gone by and our friends have got the attention of the rest of the galaxy.
Seems like a big group has formed up in rebellion and will stand and fight together to ultimately defeat Palpatine.
The trailer then goes back to Rey outside the Death Star wreckage where we hear her still confronting her past and trying to find out who she is.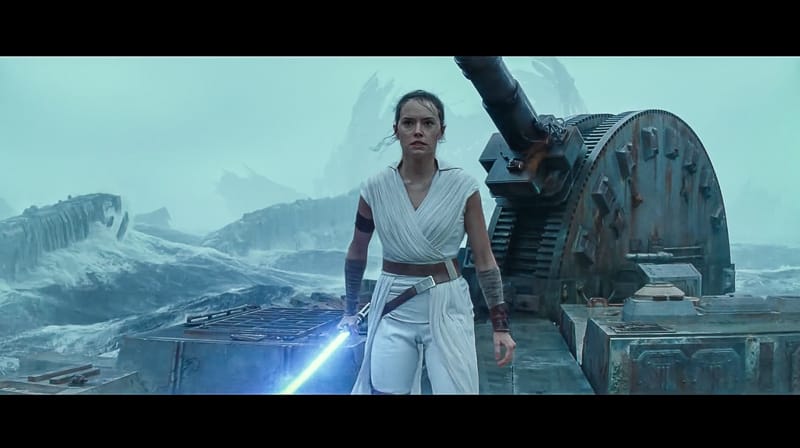 She doesn't know herself, but Kylo says he knows her. They then engage in what looks like a pretty epic lightsaber battle on the wreckage! Lightsaber battles, yes! Already this looks more promising than The Last Jedi!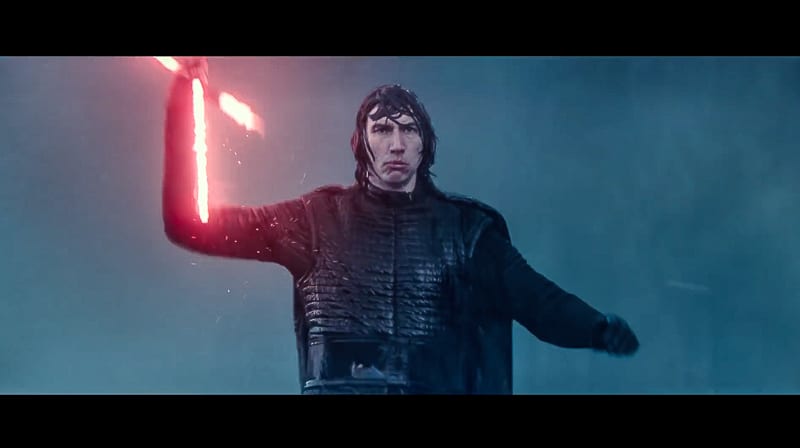 Now into the good stuff! We get a shot of what looks like Palpatine's throne, with some crazy-looking spiked rock formations behind it. You know when we end up here it will be towards the end in another epic showdown: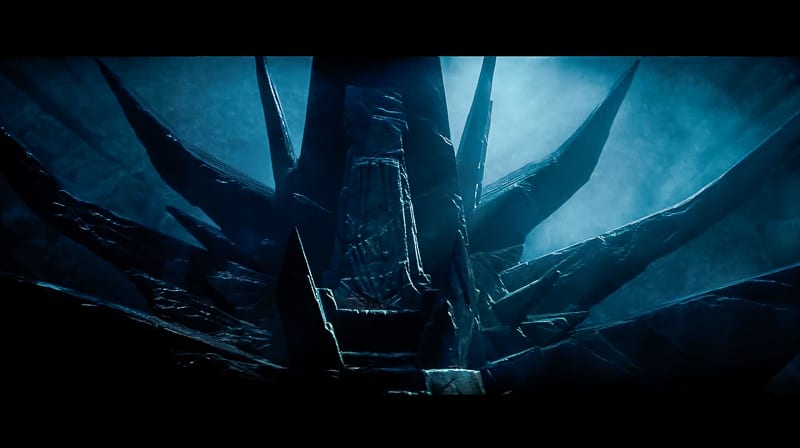 Throughout the trailer we see the sizable number of resistance fighters, banding together like in the end of Return of the Jedi to defeat the First Order. Like ROTJ, but this looks 10x bigger and crazier!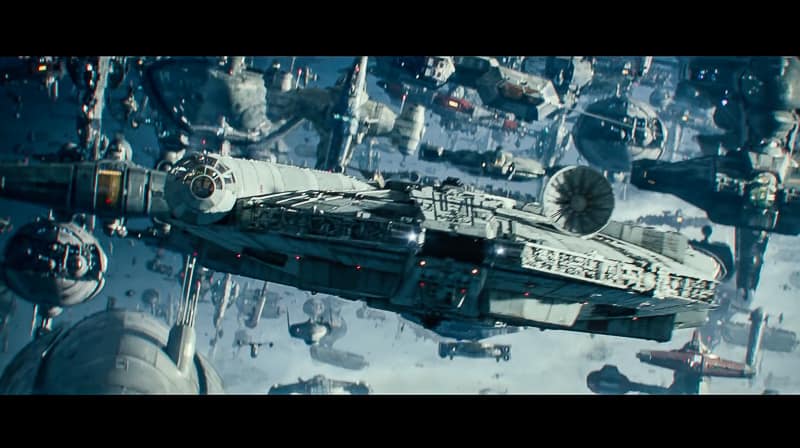 Chewbacca, Poe, Finn and Rey are all in the Millennium Falcon together as they take off for this mission on their way to find the Death Star: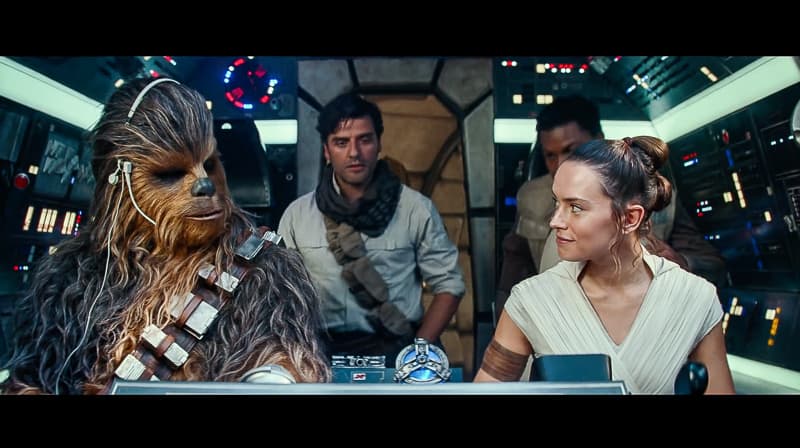 Probably the saddest part of the trailer was when we see C-3PO looking like he's going to be sacrificing himself at some point for the rest of the group. I really hope he isn't destroyed forever, I would hate to lose him, especially since him and R2 have been in it since the very beginning: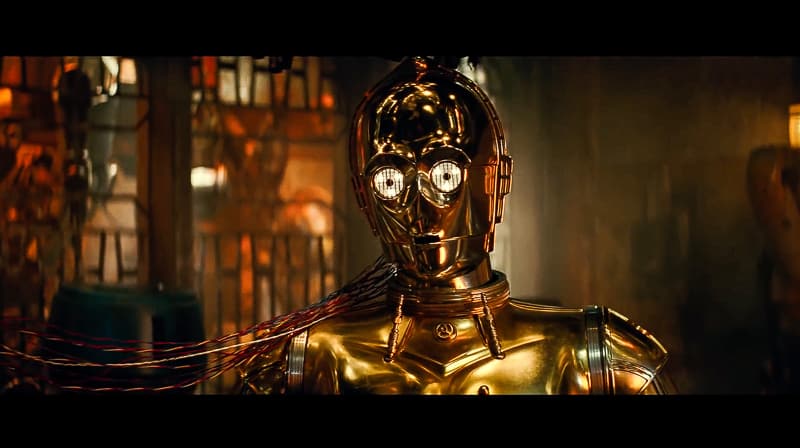 Another heartwarming scene with Rey and Leia embracing. I'm imagining this is right before they take off to go into battle. I don't expect Leia to have a big role in the film, but they probably were able to salvage some scenes of her from Episode 7 since the planets look pretty similar.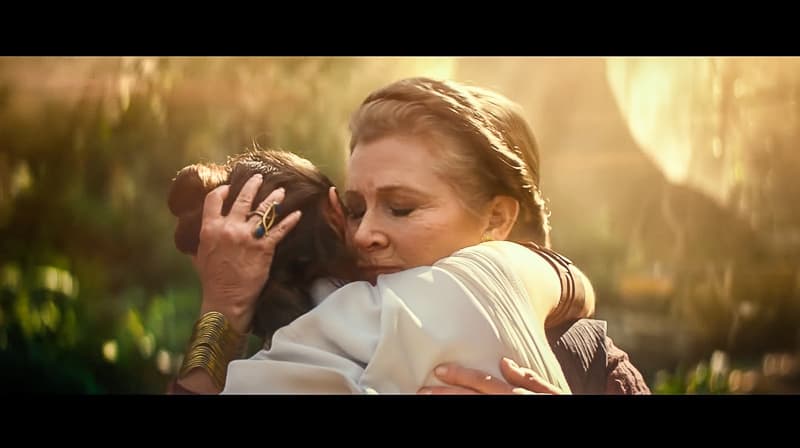 We see Poe, Finn and Chewbacca have made it on board one of the First Order ships during the battle and are fighting their way down one of the hallways: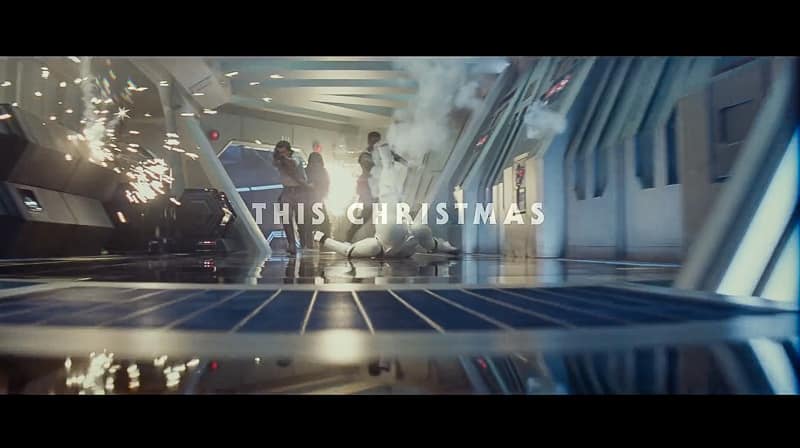 Lots of shots on this desert planet called Pasaana, which resembles Tattoine. Fitting that in Ep 4 the trilogy started in Tattoine, and they returned to a desert planet in Ep 6. They are doing the same thing here as Ep 7 started on Jakuu and finishing on a similar planet in 9.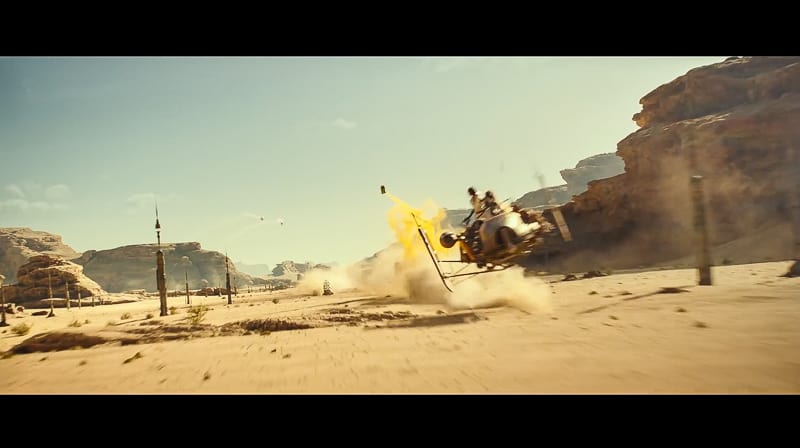 We then see a shot of Finn (John Boyega) and a new character, Jannah riding space horses on one of the star destroyers in the middle of the final battle: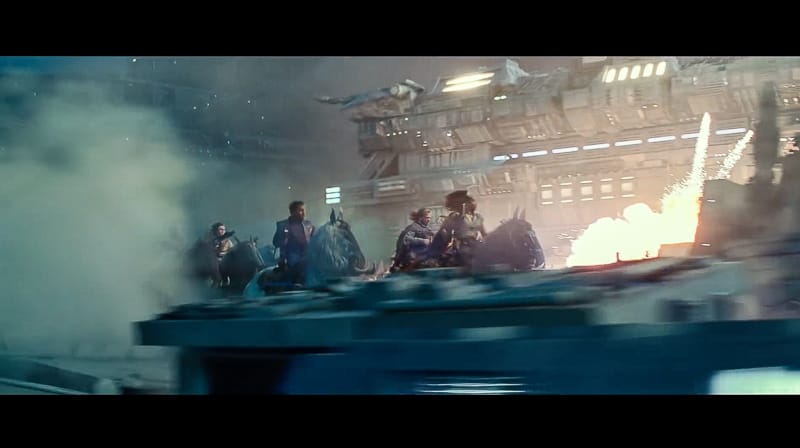 Here we see Rey and Kylo obviously didn't kill each other outside the Death Star and are now in the throne room from ROTJ: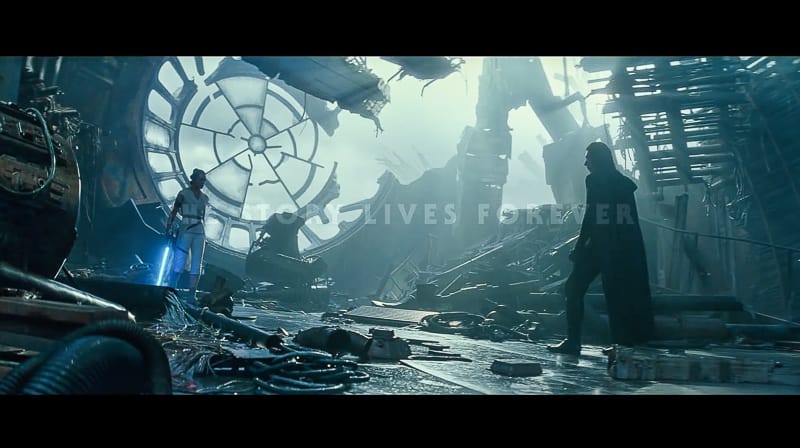 So I know we saw Kylo and Rey fighting earlier in the trailer, but I think they are going to end up teaming up to fight Palpatine at the end of the movie, and working together to defeat him. This is pretty cool to see though and brings back some nostalgia from the original trilogy.
Case in point with the next shot where they are clearly working together to destroy some kind of device located in the Death Star: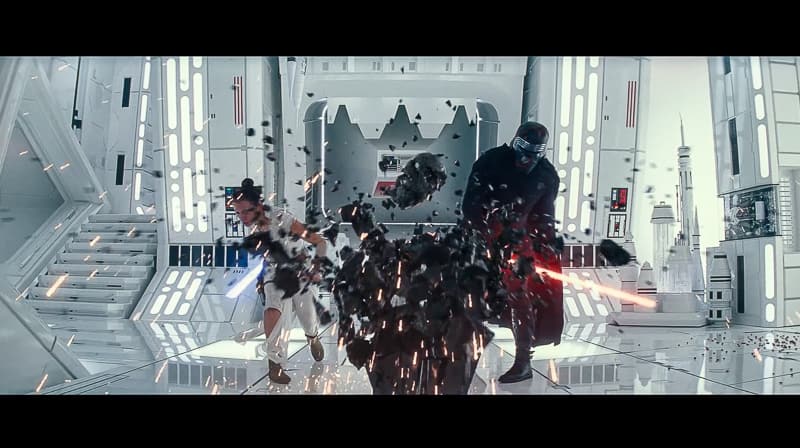 Another shot to show us the size and scope of the final battle: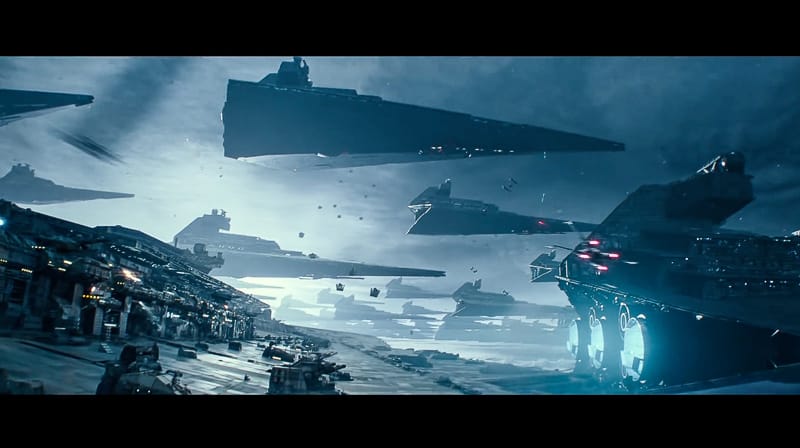 And the part I'm looking forward to the most, Rey's showdown with the Emperor himself: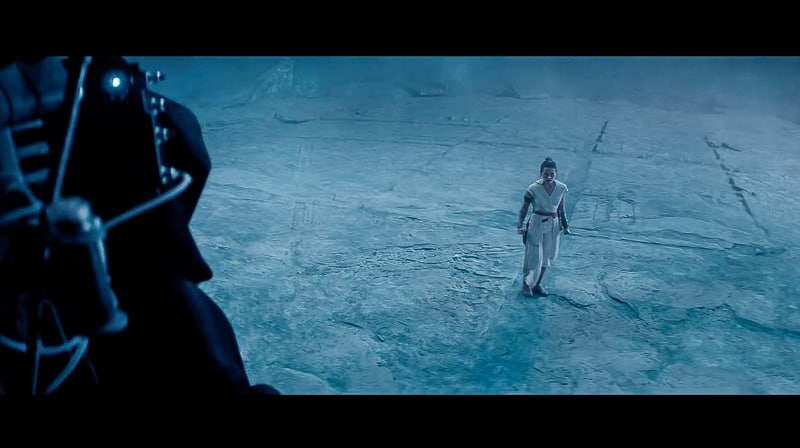 It looks like he's using some kind of life-support suit to stay alive, in the same manner as Darth Vader did. That would be pretty ironic if he had to make himself a similar suit. Looks like Rey is fighting him one on one at this point, so either Kylo is dead, or maybe he'll come in to help her at some point.
How is Emperor Palpatine still alive? What has he been doing this whole time? He says he's been waiting a long time for this so obviously he's been planning his attack since the beginning of Return of the Jedi. I can't wait to see how it all unfolds!
First Star Wars The Rise of Skywalker Trailer:
In the meantime, here is a look at the first trailer for Star Wars Episode 9:
If you listen to the end of the trailer you will hear that an old friend, or enemy is coming back….Emperor Palpatine is back!!
We have some theories about how he fits into The Rise of Skywalker we'll run by you later, but I have to say I'm super excited to see him back!!
Here are some screenshots from the trailer: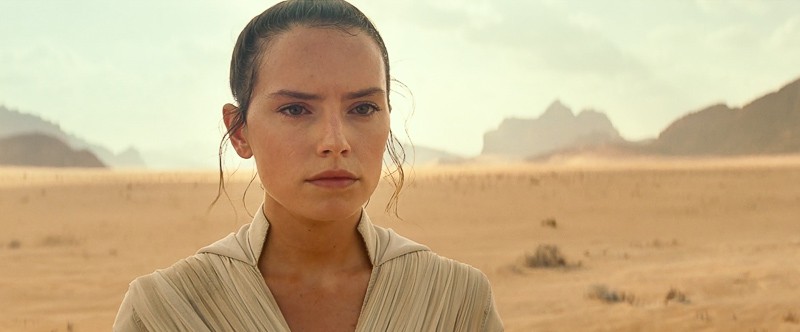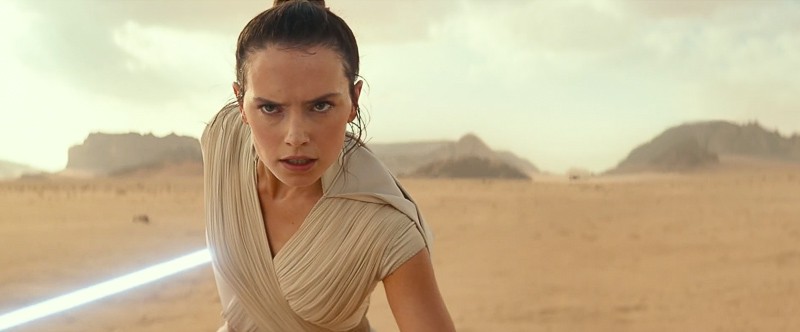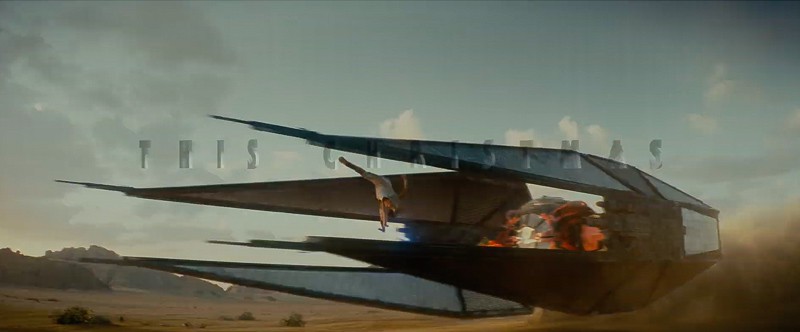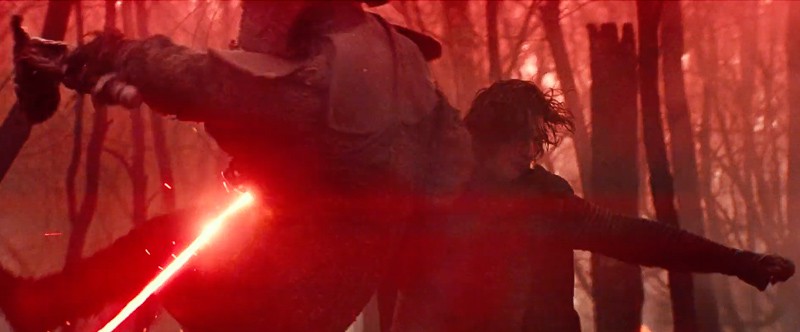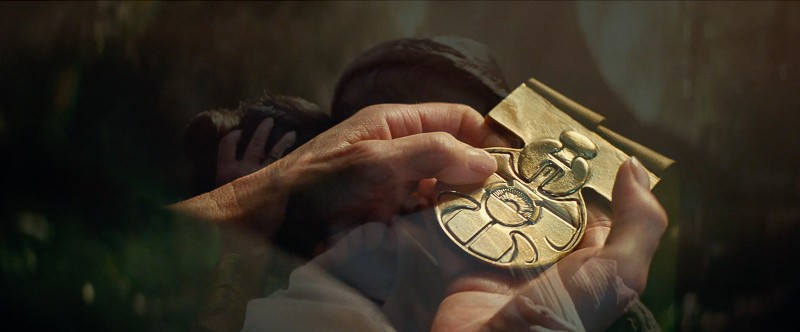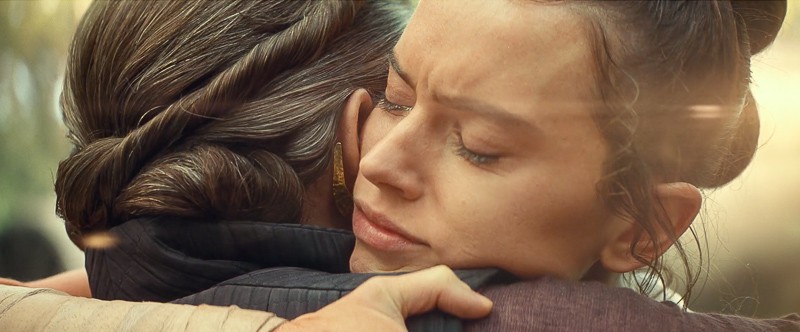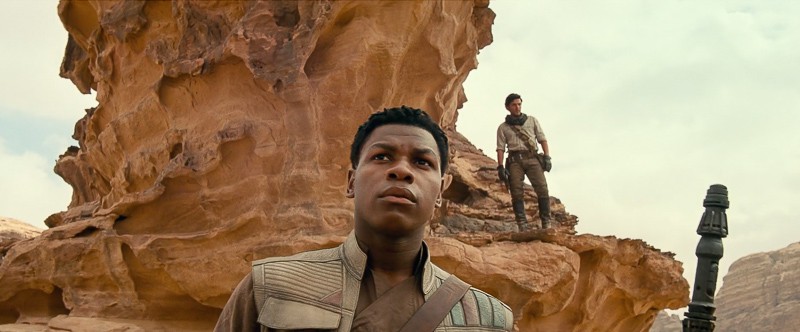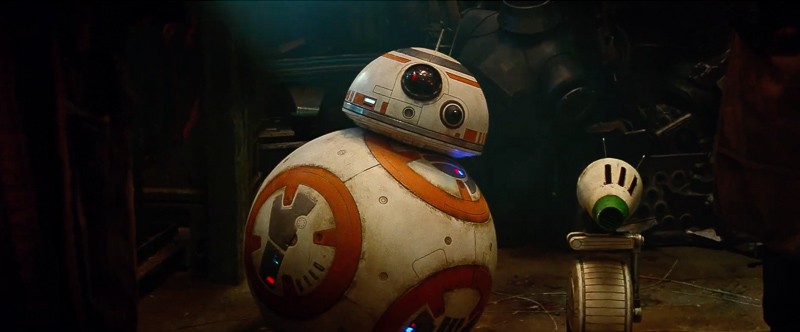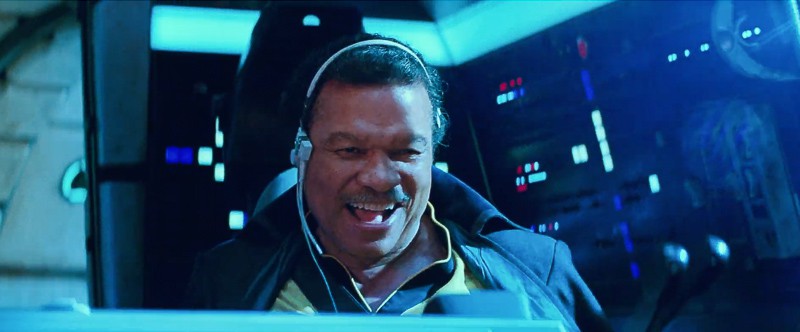 Questions We Want Answered in Episode 9:
There are still lots of questions remaining after The Last Jedi, like:
How will The Resistance continue fighting The First Order after being totally decimated?
Will there be a big time jump between movies?
What is Luke doing now as a force ghost?
What will they do with Leia's story now that Carrie Fisher has passed?
What role is Palpatine going to play in the story and where has he been all this time??
We can't wait to get the answers to those plus many more questions soon!
What is Title for Star Wars Episode 9?
This is something people have been speculating on for sometime now, and finally we got our answer today. Episode 9 is called: "The Rise of Skywalker"
I really like that title and it gives a bit of mystery and hope to the upcoming film.
When is Star Wars Episode 9 Coming Out?
Star Wars Episode 9 hits theaters December 20th, 2019. That will be a whole 2 years after The Last Jedi hit theaters and a 1 1/2 years after Solo: A Star Wars Story which should give audiences time to really salivate over the possibilities and get them excited before the next film.
Star Wars: Episode 9 of course is only 1 of the many blockbuster films from Disney coming out in 2019. You can read our in-depth post for the details of all Upcoming Disney Movies in 2019!
What other Star Wars Films and Shows are Coming?
We just got more awesome news and details from the Disney in the last few months about the upcoming lineup for the Disney+ streaming service.
Included will be an 8-Episode series called "The Mandalorian" which is set just after Return of the Jedi, and is being written and directed by Jon Favreau. "The Mandalorian" will be immediately available with the launch of Disney+ on November 12, 2019.
Also coming to Disney+ is a show based before the events of "Rouge One" which includes Diego Luna who will reprise his role as Rebel Alliance spy Cassian Andor in "Rouge One." Lucasfilm said that more Live-Action Star Wars series are on their way to Disney+ too.
Not to mention the Obi-Wan Kenobi Series that they announced at the D23 Expo which is set to start filming in 2020.
These series are all besides the many Star Wars films that are also in development for the theater. It certainly is a great time to be a Star Wars fan and we can look forward to lots of great content over the next few years!
Your Thoughts:
I want to know what you think about the trailer for Star Wars Episode 9…
Did it meet your expectations?
How much are you looking forward to the film?
Let us know in the comments section below!
If you enjoyed this article, as always I appreciate it if you'd share it with others via social media. I work hard at making this website into a useful resource for you and your family to plan your visit to the Disney Parks and I hope it can help you! Thanks 🙂