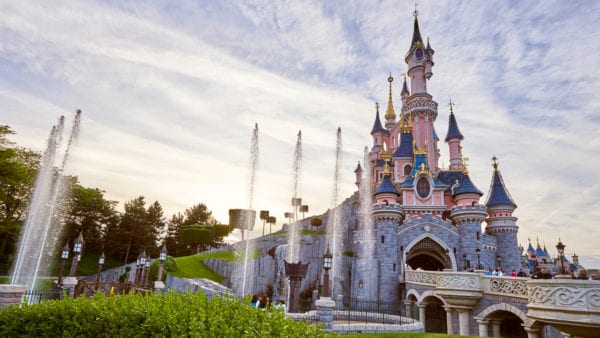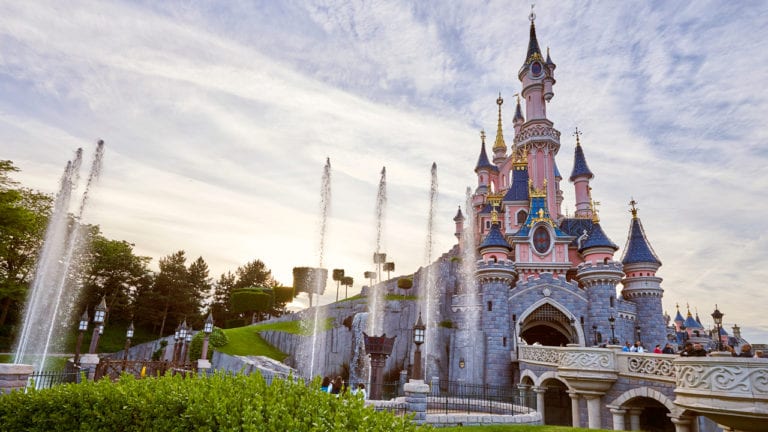 According to Forbes.com Disney is planning on building a new Blockbuster Attraction in Disneyland Paris by 2024 as part of a recent expansion plans after Disney took over full ownership of Disneyland Paris from outside investors earlier this year. Disney has planned a huge overhaul of the Disneyland Paris and has committed a $2.4 billion (€2.1 billion) investment in the park over the next ten years.
Disney hasn't yet announced what that new blockbuster attraction for the park is, but it was mentioned recently in a cash tender offer document which was issued in connection with the takeover of Disneyland Paris. The documents talk about Euro Disney's future plans and investments for its future. One obviously guess at what this new blockbuster attraction could be is a make-over of the Hollywood Tower of Terror to a Guardians of the Galaxy theme, much like Mission BREAKOUT! which took over the Tower of Terror in Disney California Adventure this past Summer, and has quickly become the most popular attraction in the Disneyland Resort.
That however seems unlikely for a couple reasons. 1. The switch from Tower of Terror to Mission BREAKOUT! in DCA only took less than a year to do. So to have a simple remodel of an existing attraction be planned for 2024 seems a bit absurd. That doesn't mean though that it won't be Marvel based. We know that ever since Disney bought Marvel in 2009 for $4 Billion, it's been looking to get Marvel in its theme parks. Since for now being able to put Marvel attractions in Walt Disney World and Tokyo Disneyland is severely limited, you can be sure Disney is just itching to get theme into their international parks. Already Hong Kong Disneyland has a Marvel land under construction, and at the D23 Expo this past July Disney made it clear a Marvel-land is joining Mission BREAKOUT! in Disney California Adventure in the near future. So it also makes sense for Disneyland Paris to be the next focus for the Marvel franchise.
It also makes sense knowing that the Hotel New York is getting totally remodeled to Marvel-theme too, and will be known as: The Art of Marvel when it opens in 2020. So a Marvel themed attraction imo makes the most sense.
Another possibility is of the TRON Lightcycle Coaster coming to Disneyland Paris. This has been a smash hit in Shanghai Disneyland and Walt Disney World fans are also eagerly awaiting its arrival in the Magic Kingdom in time for the resort's 50th Anniversary in 2021. In fact new plans detailing the TRON Lightcycle Coaster in Tomorrowland were revealed this week, showing its footprint next to Space Mountain. So it's also possible that this could be the new blockbuster attraction referred to in the documents.
Disneyland Paris has already started making enhancements to the park with a 3D update to Star Tours in 2014, a new finale to Big Thunder Railroad, and the Maleficent Dragon in the parade which now breathes fire. Disneyland Paris also has had an uptick in attendance this year due to the park's 25th Anniversary celebration. In a six month period this year the attendance rose 5% compared with the previous year, with revenue increasing $21.7 million (€19 million) to $712 million (€623 million) and occupancy up three percentage points.
I tend to think it won't be TRON or GotG, but a totally new attraction, probably based on a Marvel IP, possibly utilizing the new ride technology Disney patented recently that was thought could be used for a Spider-man attraction. Whatever this new blockbuster attraction is, don't expect to find out about it anytime soon. We just found out about the Guardians of the Galaxy Coaster and TRON in Walt Disney World at the 2017 D23 Expo, and they are expected in 2021. So it might be a while till Disney wants to talk about what's in the pipe for 2024. Stay tuned for more updates!
Your Thoughts:
I want to know what you think about a New Blockbuster Attraction coming to Disneyland Paris. Do you think it's the TRON Lightcycle Coaster, Missino BREAKOUT! or something else? What kind of attraction would you like to see? Let us know in the comments section below!
If you enjoyed this article, as always I appreciate it if you'd share it with others via social media. I work hard at making this website into a useful resource for you and your family to plan your visit to Walt Disney World, and I hope it can help you! Thanks 🙂