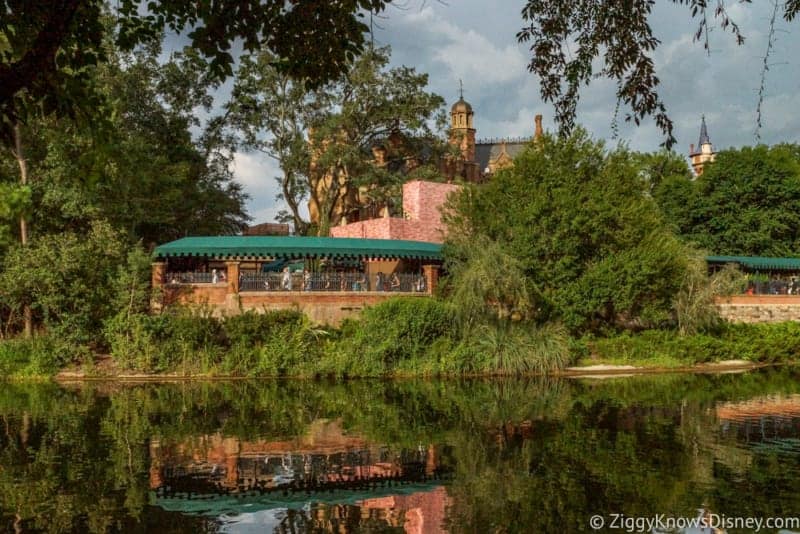 Be careful where you walk next time you go to Walt Disney World or Disneyland, you may just be stepping on sacred ground. In an article from the Wall Street Journal, they list Walt Disney World and Disneyland as two of the most popular places for people to spread their loved ones' ashes, something that happens quite often.
In fact Disneyland and Disney World custodians claim that it happens so often they need to do a cleanup of the ashes about once a month. They even have a secret code word for this procedure called: HEPA Cleanup, which is a call back to the vacuum cleaner used for fine dust particles like ashes.
Where are the most popular place people spread ashes?
Disney parks custodians had this to say: "The Haunted Mansion probably has so much human ashes in it that it's not even funny." That totally makes sense seeing the theming of the ride. I guess they really do have room for 1 more…
That's not the only place though: the Disney parks landscaping and flower beds are incredibly popular as you can imagine. Another easy place to scatter them are the water rides, think It's a Small World, Pirates of the Caribbean, and the Storybook Land Canal Boats.
How do they get the ashes in the parks? Some hide the ashes in pill containers or hidden plastic bags in purses and backpacks. Now I know why the bag check line always takes so long! If guests can manage to get the ashes through security, they will casually spread them throughout the park.
There are no recorded events of someone being caught while spreading the ashes at this time, I certainly haven't ever seen it in all my years in the Disney parks. However, Disney Cast Members are assigned to look throughout the attractions for ash residue, and when found they can lead to ride closures until the ashes are cleaned up. Sometimes guests even have to be distracted by one Cast Member while another comes to clean.
Of course spreading ashes in the Disney parks are strictly prohibited and considered a misdemeanor, and I would advise against such action. Disney World and Disneyland are the favorite place in the world for millions of people, so you can understand why people want Disney World and Disneyland as a final resting place, just beware it may end up being HEPA instead.
Your Thoughts:
I want to know what you think about Disney World and Disneyland being popular spots to spread ashes…
What can be done to prevent this?
Let us know in the comments section below!
If you enjoyed this article, as always I appreciate it if you'd share it with others via social media. I work hard at making this website into a useful resource for you and your family to plan your visit to the Disney Parks and I hope it can help you! Thanks 🙂
Source: Wall Street Journal
Need Help Planning Your Disney Vacation? Show You the World Travel is Here to Help!
Just click here and one of our trusted travel agents will contact you for all your Disney Vacation Planning Needs….
[rainmaker_form id="19792″]