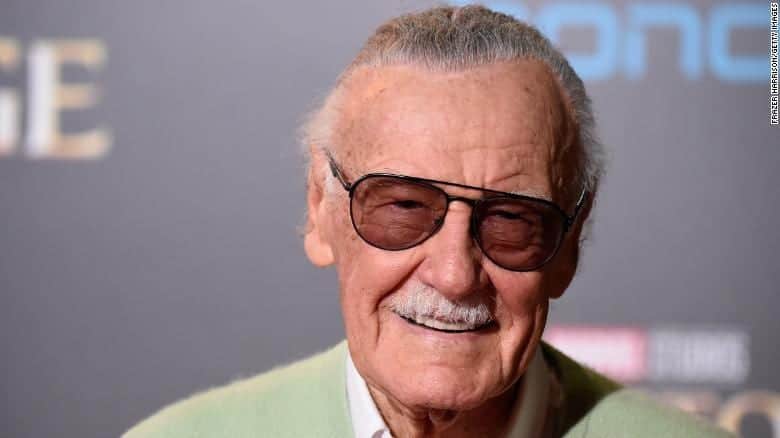 In a bit of very sad news today, Marvel Comics and Disney Legend Stan Lee has passed away at age 95.
These kind of stories are always terrible, but even more so when someone has made such a big impact on your life and world. Lee was born on December 28th, 1922 in New York and in 1939 he was hired as an office assistant at Timely Comics, which then turned into Atlas Comics and then finally would later evolve into Marvel Comics.
Stan Lee along with fellow Disney Legend Jack Kirby, has has his hand in creating hundreds, if not thousands of the comic book characters we know and love and have grown up with for all our lives. He was instrumental in creating: Spider-man, Iron Man, Thor, Black Panther, the X-Men, Dr. Strange, the Fantastic Four, Hulk, Daredevil and so many more.
There was hardly a corner of the Marvel Universe that Lee didn't have his hand in and in 1972 After decades with the company he was promoted from Editor-in-Chief to Editorial Director and Publisher at Marvel Comics.
Thousands have been pouring out their sentiments and feelings for Stan Lee through the internet over the last hour including Disney CEO Bob Iger and Marvel Head Kevin Feige.
Stan Lee was as extraordinary as the characters he created. A super hero in his own right to Marvel fans around the world, Stan had the power to inspire, to entertain, and to connect. The scale of his imagination was only exceeded by the size of his heart. .@TheRealStanLee pic.twitter.com/u2Dux0oGLu

— Robert Iger (@RobertIger) November 12, 2018
"No one has had more of an impact on my career and everything we do at Marvel Studios than Stan Lee. Stan leaves an extraordinary legacy that will outlive us all. Our thoughts are with his daughter, his family, and his millions of fans. #ThankYouStan #Excelsior!"
–@Kevfeige pic.twitter.com/s4Kmt6Rn5J

— Marvel Studios (@MarvelStudios) November 12, 2018
Marvel shared one of Lee's quotes: "I used to be embarrassed because I was just a comic book writer while other people were building bridges or going on to medical careers. And then I began to realize: entertainment is one of the most important things in people's lives. Without it, they might go off the deep end. I feel that if you're able to entertain, you're doing a good thing."
Besides creating the comic book characters we know and love, Stan Lee in the recent past has been famous for all his cameos in the Marvel Cinematic Universe, in fact he's been in all of the Marvel Studios MCU movies from Iron Man up to the most recent Ant-Man 2. Now after his passing you might wonder what other MCU films he will make a cameo in?
For sure Stan Lee will be in Captain Marvel, Avengers 4 and Spider-man Far from Home as those films have already wrapped up filming. We'll have to see if Lee had any more tricks up his sleeve, maybe filming some more currently unreleased cameos for future films.
This is a great video showing every Marvel movie Stan Lee cameo that he has done up to this point:
Our thoughts go out to the Lee family in this though moment but we all remember Stan Lee for the smiles he constantly brought to each one of us. Excelsior!
We'll have more on this story as it comes out…
What is your favorite Stan Lee Story/Moment?
Let us know in the comments box below….