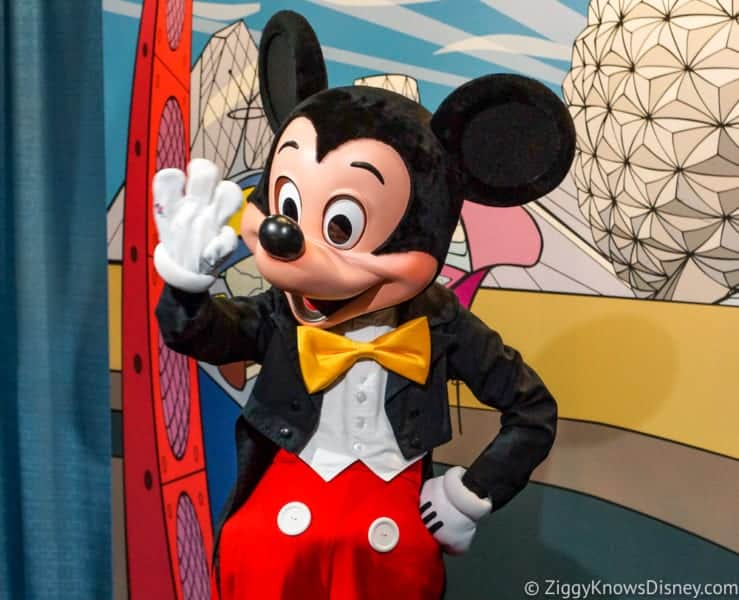 If you thought getting to see the Disney characters in the parks was fierce before, you haven't seen anything. A man has been banned from Shanghai Disneyland for assaulting a cast member dressed as Mickey Mouse.
Shanghai Television is reporting that the man tried stopping Mickey Mouse to get his attention when the beloved character was passing by. When Mickey didn't stop, a witness at the scene heard the man say: "If you won't stop for me, then I will hit you". He then proceeded to hit the cast member on the head and tried stopping the witness from video recording the scene. As you can imagine, hitting cast members is strictly forbidden in the Disney parks.
When Disneyland cast members tried get him under control he said: "I did pat its head. [But] what's wrong with patting its head?" he shouted, as he left the scene with his hands covering his face.
The man was then promptly ejected from Shanghai Disneyland and banned for 6 months.
Shanghai Disneyland has refused to identify the man to the media.
This however wasn't the first time a cast member has been assaulted in Shanghai Disneyland. Back in November of 2017, a woman attacked a cast member dressed as the chipmunk Dale, and hit him so hard he had to be rushed to the hospital with a concussion. The woman was reportedly laughing at the scene after the fact, saying it was "just for fun."
The list of other incidents is a long one for such a new park. In another incident reported online a cast member was beaten by a male visitor to the park after being told to stop pulling at Pluto's tail. In July another person was banned for 6 months after assaulting as cast member dressed as the Disney bear ShellieMay.
Any former cast members stateside will confirm how difficult it is to walk around with something weighing about 10 pounds on your head, and with your vision obstructed. This puts the cast members in a very vulnerable situation, even when guests get too rough without malicious intentions.
Personally I think he got off easy with only 6 months and anyone stupid enough to do something like that doesn't deserve to come back. People need to make sure not to go over the line when meeting the characters in the Disney parks, and remember there are real people under there, and there are consequences.
Your Thoughts:
I want to know what you think about the man banned from Shanghai Disneyland…
Was 6 months enough?
What should be his punishment?
Let us know in the comments section below!
If you enjoyed this article, as always I appreciate it if you'd share it with others via social media. I work hard at making this website into a useful resource for you and your family to plan your visit to the Disney Parks and I hope it can help you! Thanks 🙂
Source: SCMP
Need Help Planning Your Disney Vacation? Show You the World Travel is Here to Help!
Just fill out the form below and one of our trusted travel agents will contact you for all your Disney Vacation Planning Needs….
[rainmaker_form id="19792″]