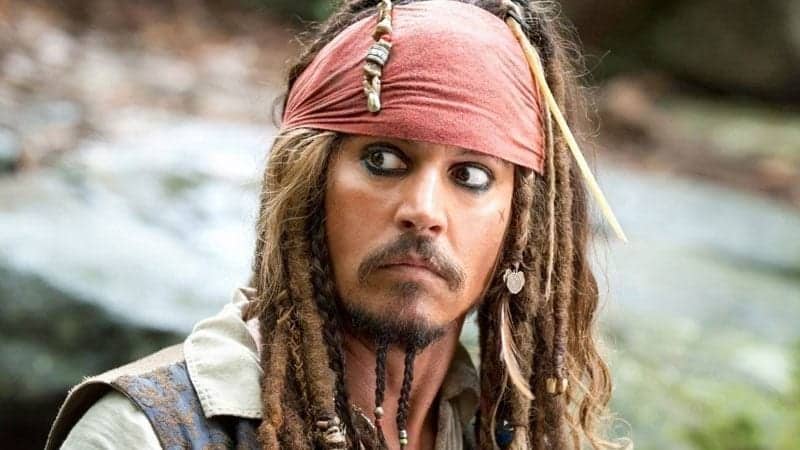 After 15 years and 5 films, Disney is dropping Johnny Depp from the Pirates of the Caribbean franchise and he will no longer play the iconic role of Captain Jack Sparrow.
According to The Daily Mail, original Pirates script writer Stuart Beattie has publicly confirmed that Walt Disney Studios is ditching Johnny Depp at the eccentric, swashbuckling pirate as they get set to completely reboot the Pirates of the Caribbean franchise. Johnny Depp who has been struggling with numerous personal dramas over the last few years, will now not get to play the role for which he is most famous.
Beattie continued: "I think he's had a great run. Obviously, he's made that character his own and it's become the character he's most famous for now. And kids all over the world love him as that character so I think it's been great for him, it's been great for us, so I'm just very, very happy about it."
It's not hard to see that something is wrong with the franchise after the 5th and latest installment "Dead Men Tell No Tales" became the worst performing of the Pirates movies. Still the Pirates of the Caribbean is huge for Disney and has grossed a total $4.5 Billion worldwide through its history, meaning Disney will surely want to keep capitalizing on that name into the future. Apparently Depp does not fit those plans.
Supposedly Disney is going to give the Pirates series a complete re-boot, which should change the entire story as we know it. I'll be interested to see how they plan on doing that and even though I realize the current franchise was a bit tired, I find it hard to believe they are going to be able to reach as high as they did with Depp at the Captain's Wheel.
I wonder if they would replace Johnny Depp with a female lead pirate? Hey, maybe there was more to this changing of the redhead auction scene in the attraction than we know. Captain Redd??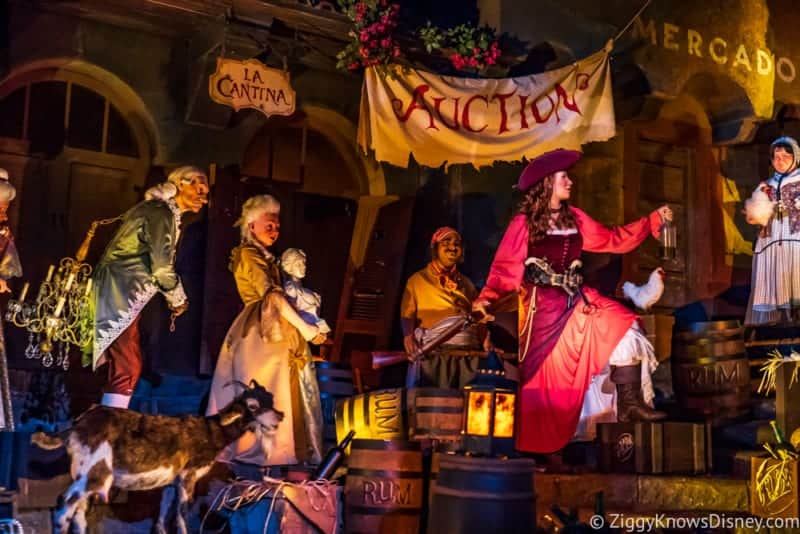 What does this mean for the various Pirates of the Caribbean attractions in Disney Parks around the world? Does this mean that Depp will eventually be removed from the Pirates of the Caribbean attractions? I guess I could see it eventually, but it probably wouldn't be till Disney was sure they had a hit with the next version of the Pirates films. And since we don't even have a script for that yet, this wouldn't happen in the next 5 year at least, unless Depp has really done something to irritate Disney.
Stay tuned for more…
Your Thoughts:
I want to know what you think about Johnny Depp being dropped from the Pirates of the Caribbean film franchise…
Was this the right move?
How would you re-boot the Pirates franchise?
Let us know in the comments section below!
If you enjoyed this article, as always I appreciate it if you'd share it with others via social media. I work hard at making this website into a useful resource for you and your family to plan your visit to the Disney Parks and I hope it can help you! Thanks 🙂
Source: The Daily Mail
Need Help Planning Your Disney Vacation? Show You the World Travel is Here to Help!
Just fill out the form below and one of our trusted travel agents will contact you for all your Disney Vacation Planning Needs….
[rainmaker_form id="19792″]