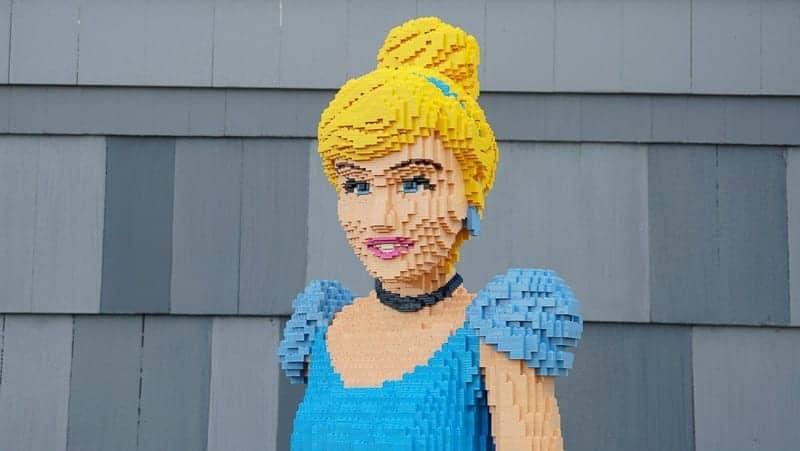 After a long time of being home to Snow White in the Seven Dwarfs, the space outside the Lego store in Disney Springs has some new character statues in their place. Meet Cinderella, BB-8 and Rey which are made entirely from Legos in full life-sized proportions! Thanks to @Bioreconstruct we were able to get some amazing shots of the new lego statues up close!
Cinderella: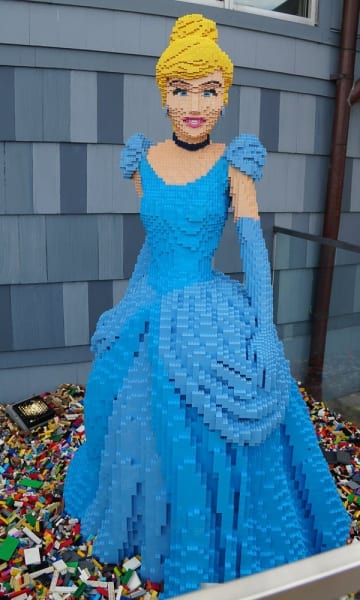 Cinderella immediately stands out because of her bright blue color which is really beautiful, and the expression on her face is realistic. However she came out particularly blocky imo and she looks kind of alone. It would have been nice to see her with the carriage or with the Fairy Godmother or something.
BB-8 and Rey:
Again Lego and Disney were obviously just going for static figures here and while I love both Rey and BB-8 as characters, seeing them in movement is much more interesting that just standing and posing. That said the resemblance is there and BB-8 is cute as always!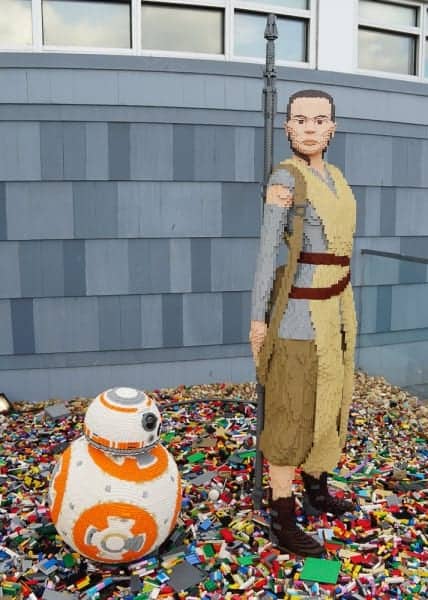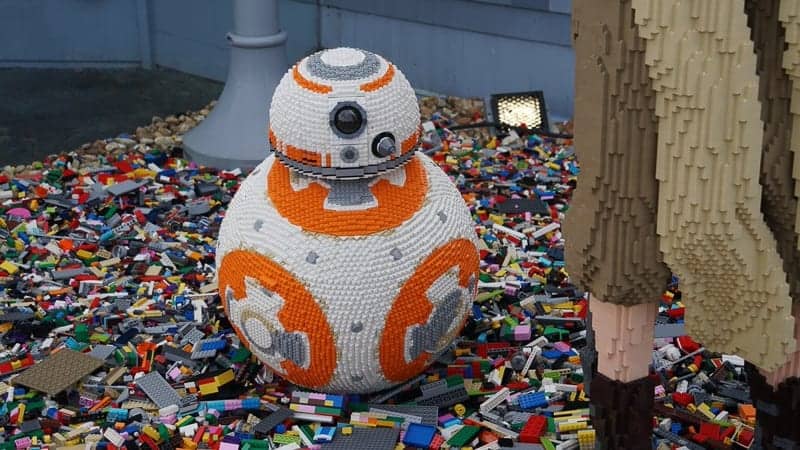 To get a fair comparison of these new Lego statues, let's go back and look at the old ones of Snow White and the Seven Dwarfs:
Snow White and the Seven Dwarfs (Old):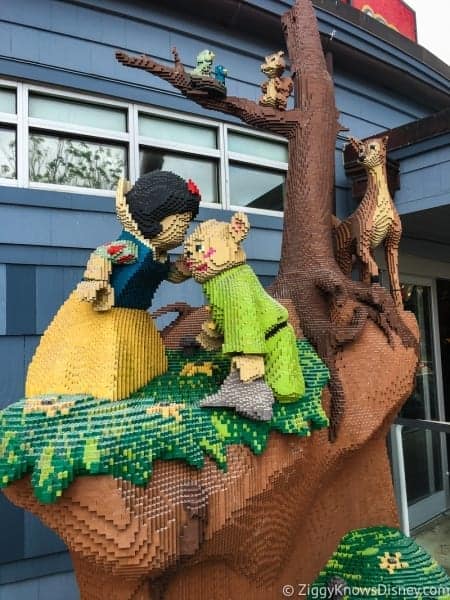 These Lego sets are MUCH more elaborate and detailed than the new ones and really place you into the middle of a scene from the film. You have Snow White as she's giving a kiss to Dopey, but there are also flowers, trees, and other animals in the scene which makes it much more realistic.
Also this one with the other Dwarfs was awesome because it shows them at work in the mines, again with a highly detailed scene: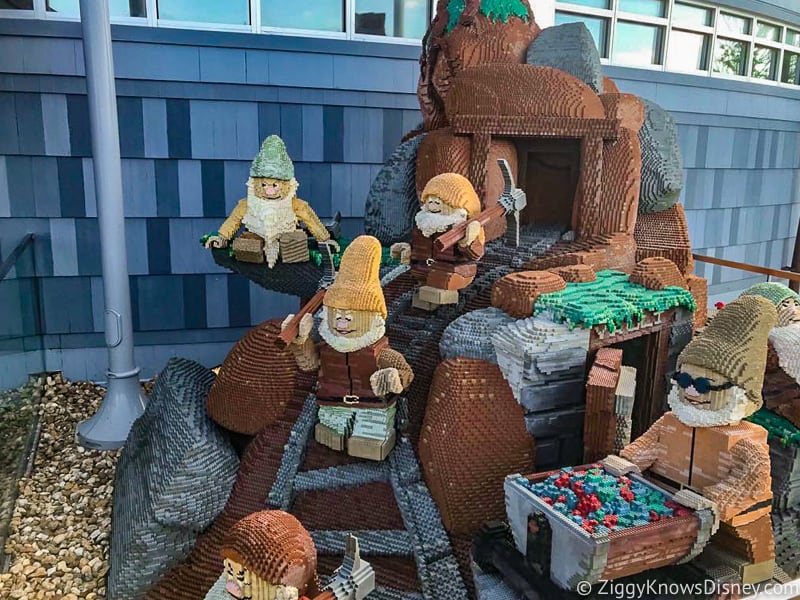 I'm not sure who decided to design the new Lego statues with Cinderella, BB-8 and Rey they way they came out but they are a downgrade imo and a wasted opportunity to display something much more immersive. I don't expect any more changes for a while here and they should be sticking around at least a year.
Your Thoughts:
I want to know what you think about the new Lego statues with Cinderella, BB-8 and Rey in Disney Springs…
Do you like them more or less than Snow White and the Seven Dwarfs?
Which one is your favorite?
Let us know in the comments section below!
If you enjoyed this article, as always I appreciate it if you'd share it with others via social media. I work hard at making this website into a useful resource for you and your family to plan your visit to the Disney Parks and I hope it can help you! Thanks 🙂
Photo Source: @Bioreconstruct