UPDATE 1/3/19: Last week we got a look at a supposed leaked image for Frozen 2 which shows off new looks for both Anna and Elsa, including a new hairstyle for Anna. Now another very similar image has leaked, as well as a potential plot description for the film.
We're especially interested in this news as we just put Frozen 2 on the complete list of Disney Movies coming in 2019.
This information comes from the same Instagram user as before: @the.cursed.prince and it looks like the same Russian calendar as before too, only this time we get an even better look at it: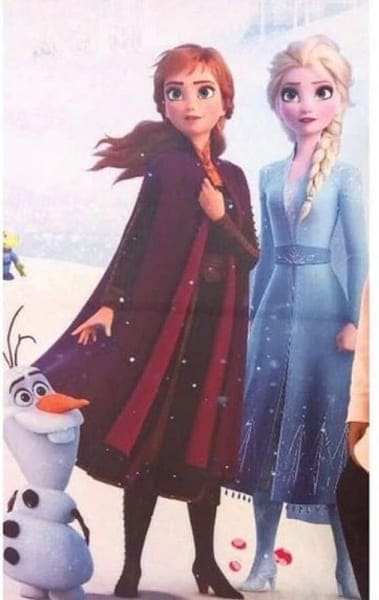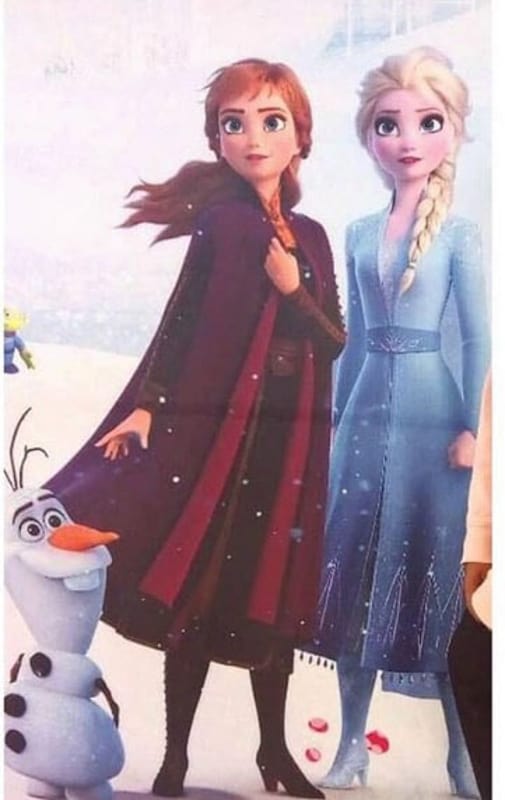 You can see Elsa and Anna in their new dresses, which look adapted for whatever journey they are going on. Olaf is there too, and what looks like a Green Alien from Toy Story?? I can't imagine he's really in the movie so this must be a bigger image with more Disney films represented on it.
You can also see the Russian calendar that the image was taken from which gives the plot description at the bottom: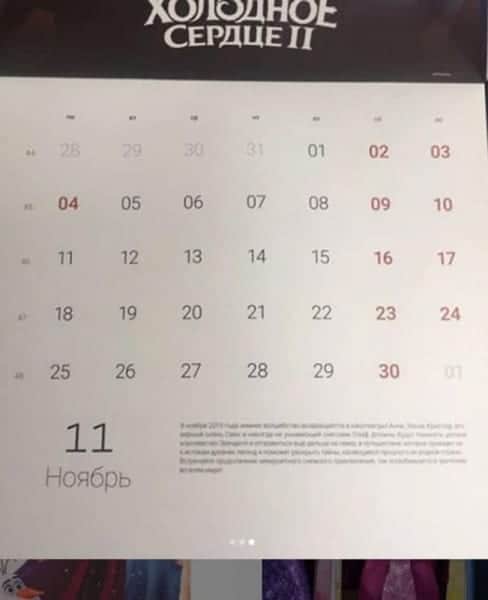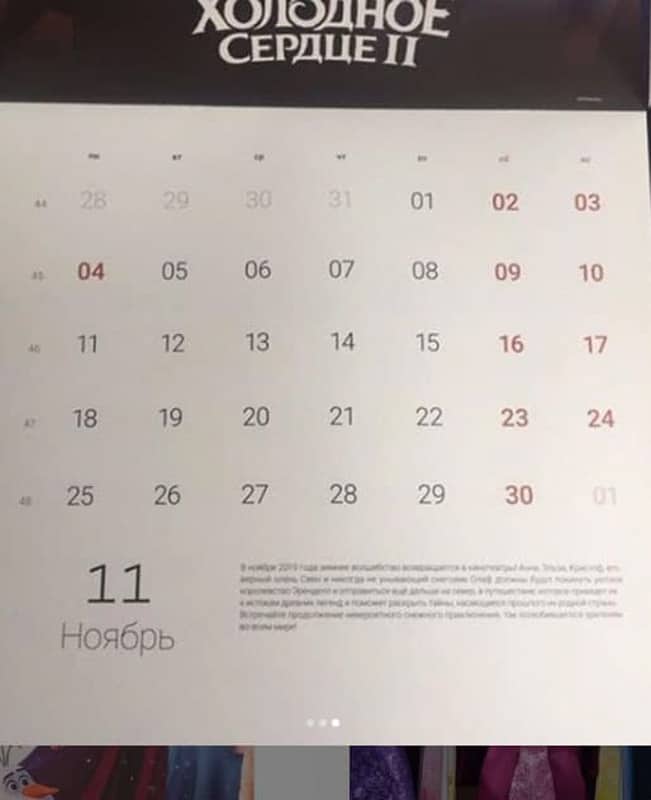 I'm no Russian expert so don't quote me on this but he claims the writing reads: "going far in the forest to know the truth about some ancient mystery of their kingdom." That seems to jive with what we've heard so far with the plot line having Anna and Elsa go off on a mission far from Arendelle.
What though could that ancient mystery be? My guess is that Elsa is not really Anna's sister and her parents found Elsa a long time ago in a far off place and ended up adopting her. That would explain her powers. This however is total speculation on my part, and we're still not even 100% sure that this image or description is authentic, though it seems like it so far.
Disney has been tight-lipped so far so stay tuned for more info as the months go by. Frozen 2 opens in theaters November 22, 2019.
(ORIGINAL STORY 12/29/18) A leaked image today for a highly anticipated Disney animated film. This one of Frozen 2 shows that Anna has a new hairstyle and shows her and Elsa in all-new outfits and appearance.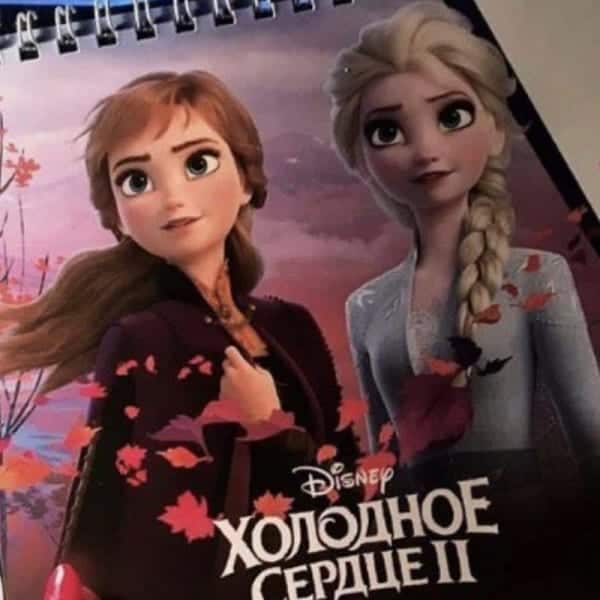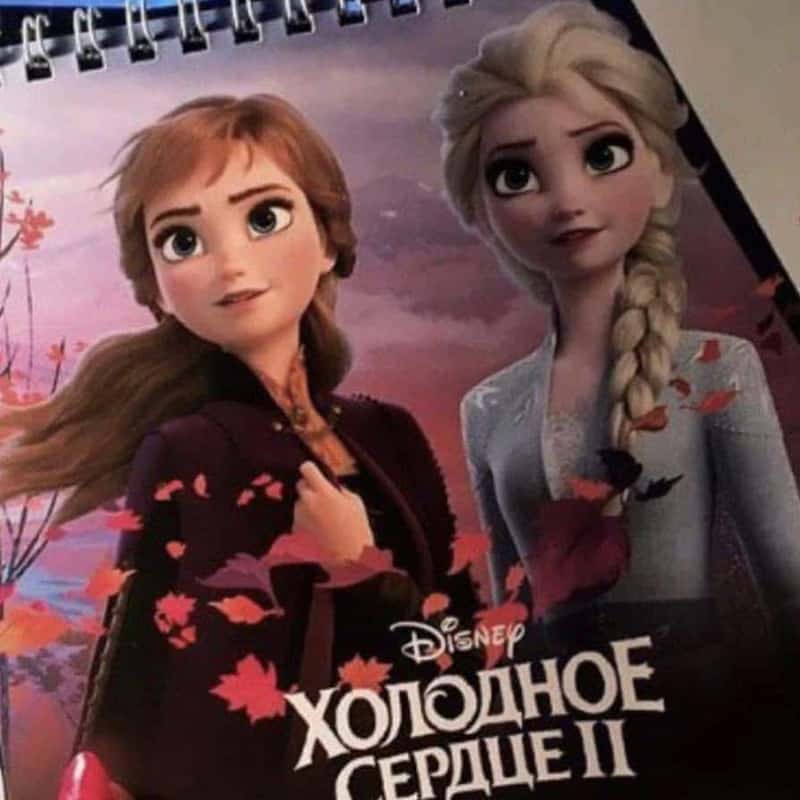 These images came from the Instagram user: @the.cursed.prince who apparently attained this shot of the Frozen princesses from a Russian calendar promoting the film.
We can see that Anna no longer has her hair in braids, but it looks slightly pulled back on top with the rest of her hair flowing freely in the wind. Just like the leaked Toy Story 4 image of Bo Peep that we also saw, we'll have to wait till we see more promotional material for Frozen 2 to be sure that this is how she will look in the film, but usually things like this can give us a good idea of what to expect.
Frozen 2 is coming to theaters on November 22, 2019. Stay tuned for more info including a title for the film and a trailer…
Check our complete list of Every Disney Movie coming in 2019 for more great films hitting this year.
Your Thoughts:
I want to know what you think about Anna's new hairstyle for Frozen 2…
What do you think of the potential plot description?
Do you think Anna and Elsa are actually sisters?
Let us know in the comments section below!
If you enjoyed this article, as always I appreciate it if you'd share it with others via social media. I work hard at making this website into a useful resource for you and your family to plan your visit to the Disney Parks and I hope it can help you! Thanks 🙂