Ride closures at Disney World are common, and one of the most popular attractions in Disney's Animal Kingdom, Kali River Rapids, is now open after a long refurbishment that started on January 9, 2023.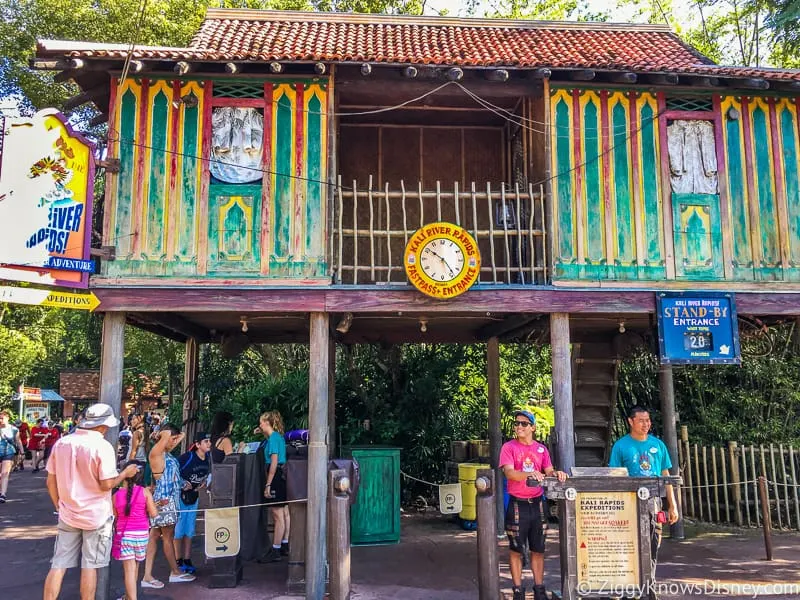 (UPDATE) – On February 27, 2023, Kali River Rapids at Disney's Animal Kingdom reopened from refurbishment ahead of schedule.
Originally, Kali River Rapids closed for multi-month refurbishment on January 9, 2023, and it was supposed to reopen on March 17. However, the work was completed ahead of time and the popular raft ride is now open once again.
During the slower periods of the year, it's typical for Disney World to close down some of its attractions for regular maintenance. This is especially true for water attractions during the colder months.
If it had to close, then I'm happy it was during this period when the weather is a bit cooler anyway and not in July when it feels great to get soaked!
For those hoping for some changes to the ride, you will be disappointed. The Kali River Rapids refurbishment was nothing more than normal maintenance.
These types of refurbishments are normal in Walt Disney World during this time of year. As the crowds start to die down a bit it gives the maintenance crews time to do necessary work on the rides to keep them in top shape and address any small issues they might be having.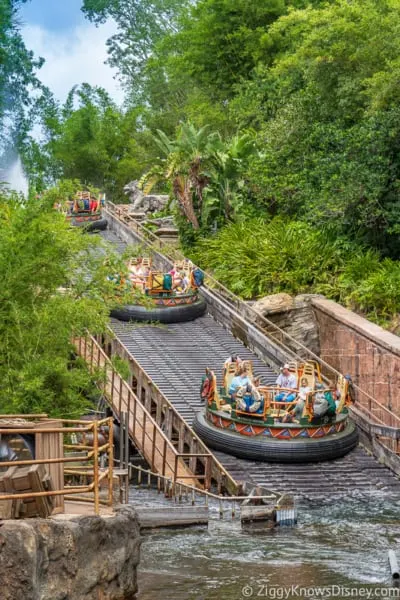 It makes sense to close it down in January as it's not a particularly popular attraction during the colder months. It is now open for the Spring season, just in time for the Spring Break crowds.
Last year in the winter, Kali River Rapids went down for refurbishment too, so it's nothing out of the norm.
This isn't the only attraction closure in recent months as there are other big ones happening around the park. Last year in the Animal Kingdom, Disney also handled a lengthy 3-month refurbishment to Expedition Everest.
Over in the Magic Kingdom, Tom Sawyer Island and the Liberty Square Riverboat had a long refurbishment earlier in the year. Big Thunder Mountian Railroad also closed in January 2023 temporarily.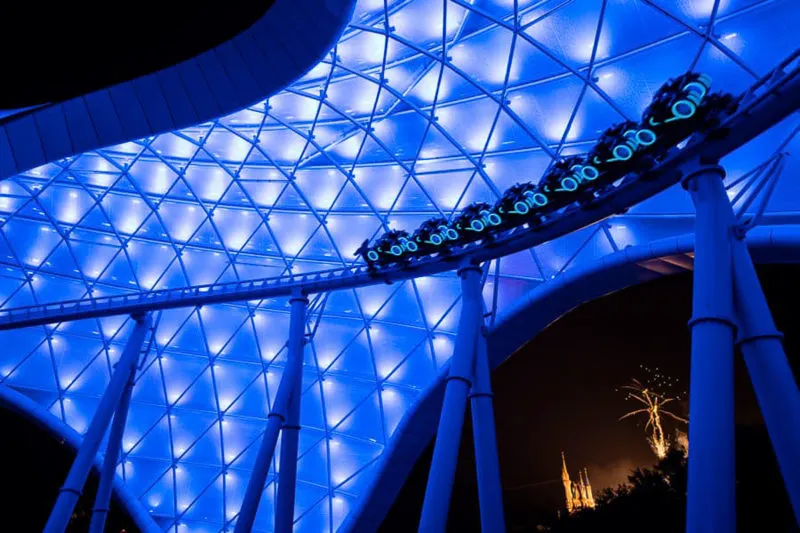 Also, the Walt Disney World Railroad just reopened in December 2022. It was closed for 4 years to make room for the TRON roller coaster which is still under construction.
In EPCOT, the American Adventure attraction has also been closed for a few months, though it too came back in December. And in Hollywood Studios, Rock 'n' Roller Coaster closed for a long refurbishment in February, though that may include some extensive changes.
We'll keep you updated the next time Kali River Rapids is closed for refurbishment and let you know if there are any big changes to announce. Check out our Walt Disney World refurbishments page for more details on all the closures and stay tuned here at Ziggy Knows Disney for more…
Also, don't forget to sign up for our FREE Weekly E-Mail Newsletter. There we bring you the latest updates on the parks as well as vacation planning tips. You can sign up here: Join our E-Mail Newsletter!
Your Thoughts:
I want to know what you think about Kali River Rapids reopened from refurbishment in 2023…
Are you happy to see it back?
What future changes would you like to see with this ride?
Let us know in the comments section below!
If you enjoyed this article, as always I appreciate it if you'd share it with others via social media. I work hard at making this website into a useful resource for you and your family to plan your visit to the Disney Parks and I hope it can help you! Thanks 🙂