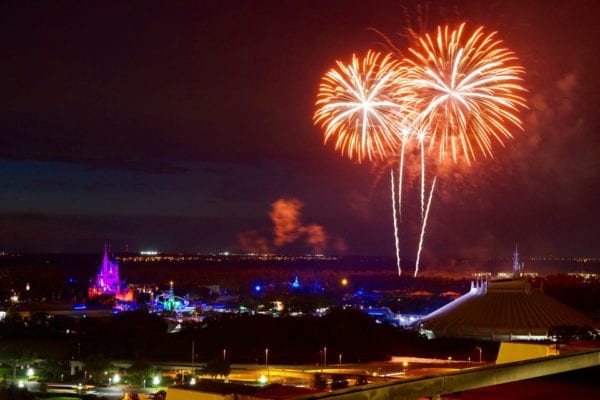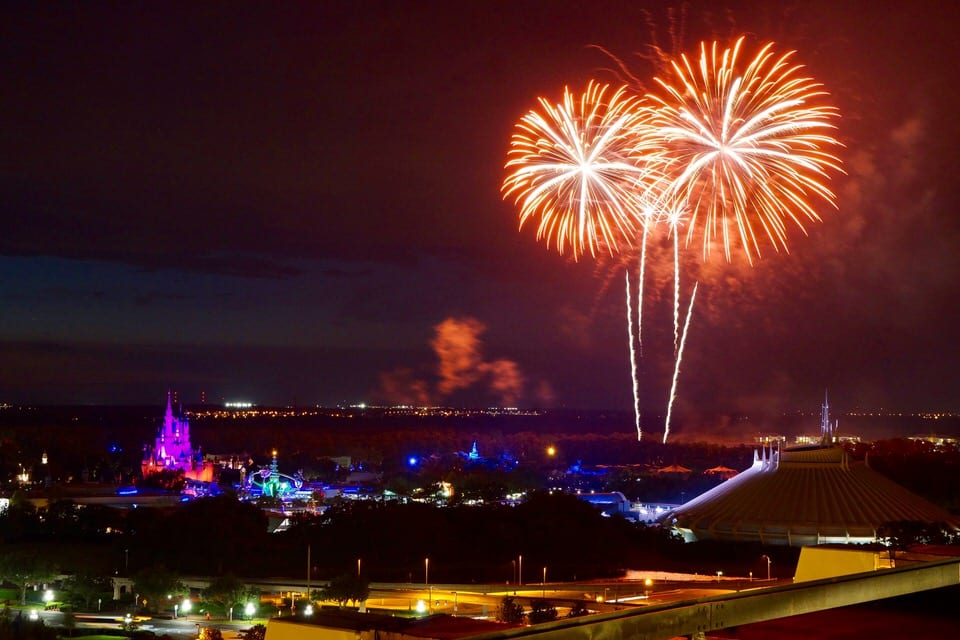 UPDATE 9/23/17 – Seeing as the Highway in the Sky Dine Around has been so popular since its opening last year, Disney has decided to extend it to December. If you look on the Disney World website to book Highway in the Sky, right now it shows available through December 14th. However they just keep extending this month after month which usually means that after a few times it will become permanent or semi-permanent. I'm guessing you'll see it get extended again after December too.
One change though beginning for reservations October 2nd and after is that it's getting a price bump up to $170 per person from $160 before. I told you it's popular!
If you haven't tried the Highway in the Sky Dine Around, it's a really fun concept and easy to see why WDW guests would like it. It takes you to each Magic Kingdom resort, and at each one you get off for another course of your dinner. Disney's Contemporary, Polynesian, and Grand Floridian are all stops along the way. Again $170 is a lot of money per person for dinner, you're encroaching on Victoria and Albert level prices here, where you will get probably the best quality meal in your life. So imo if you are planning a special evening and you only have the money to do something one time, then at these prices I'd go to Victoria and Alberts. If on the other hand you are a Disney World vet and have pretty much tried all the luxury dining options on property already, I might give the Highway in the Sky Dine Around a try.
ORIGINAL STROY – I have great news for fans of unique dining experiences, the one-of-a-kind Highway in the Sky Dine Around has been extended through September 29th, 2017 on Tuesdays – Saturdays.
If you haven't had a chance to try this awesome experience yet, the monorail brings you to each Magic Kingdom Resort on the monorail loop, stopping to enjoy a different dining course at each one. The experience starts with cocktails at The Wave in Disney's Contemporary Resort; then appetizers and tropical drinks at Disney's Polynesian Resort, then over to Citricos at Disney's Grand Floridian Resort and Spa for dinner, and then back onto the monorail and over to Disney's Contemporary Resort for dessert and a private fireworks viewing of Happily Ever After.
The only change is that the price has increased from $150 to $160 per person (still including tip, however sales tax will still be added.) It's a quite expensive dinner, but a pretty unique experience that's worth doing once imo.
You can book the Highway in the Sky Dine Around online or by calling 407-WDW-DINE.
Your Thoughts:
I want to know what you think about the Highway in the Sky Dine Around extended through September. Have you tried the Highway in the Sky Dine Around experience yet? Are you planning on trying it in the future? Let us know in the comments section below!
If you enjoyed this article, as always I appreciate it if you'd share it with others via social media. I work hard at making this website into a useful resource for you and your family to plan your visit to Walt Disney World, and I hope it can help you! Thanks 🙂
News Source: WDWInfo.com