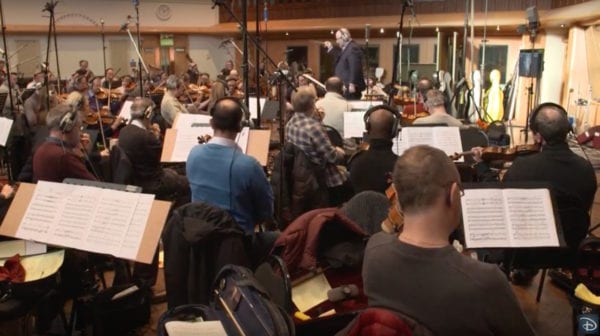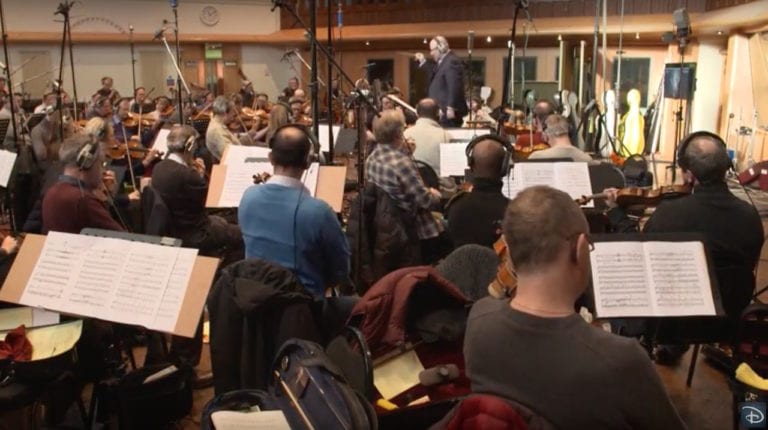 We're almost to the debut of the Magic Kingdom's newest fireworks show 'Happily Ever After' and Disney has been so kind to us to give us some behind the scenes videos showing the creation of this technological marvel. The latest in the series is the Happily Ever After Behind the Music preview which shows just what goes into making the music for this nighttime spectacular and gives you a look at the recording sessions.
Watch the video here:
As Executive Creative Director of Walt Disney Imagineering Michael Jung says: "Music is truly at the heart of everything. It's the script, it's the emotion, it's the thing that guides us through the show."
To me that's what makes Disney shows so special, it's the ability to really transmit the story of the show into the hearts of the viewers, and one of the best ways Disney does this is in the music. I mean after hundreds of times seeing Illuminations I still get choked up at the crescendo of the show and it's largely because the music is so powerful. Wishes was that way too, and I hope that Happily Ever After is able to give me that same feeling that gives me goosebumps all over!
They explained in the video how depending on the moment in the story, the music is supposed to get you to feel the same feelings as the characters in the show such as: adversity, excitement, friendship and triumph.
If you want to see other Behind the Scenes Videos from Happily Ever After you can watch:
You won't have to wait much longer as Happily Ever After makes its world debut on May 12th! Don't miss it!
Your Thoughts:
I want to know what you think about the Happily Ever After Behind the Music preview. What do you think of the music so far? What do you think is the most important element to these nighttime spectaculars? Let us know in the comments section below!
If you enjoyed this article, as always I appreciate it if you'd share it with others via social media. I work hard at making this website into a useful resource for you and your family to plan your visit to Walt Disney World, and I hope it can help you! Thanks 🙂