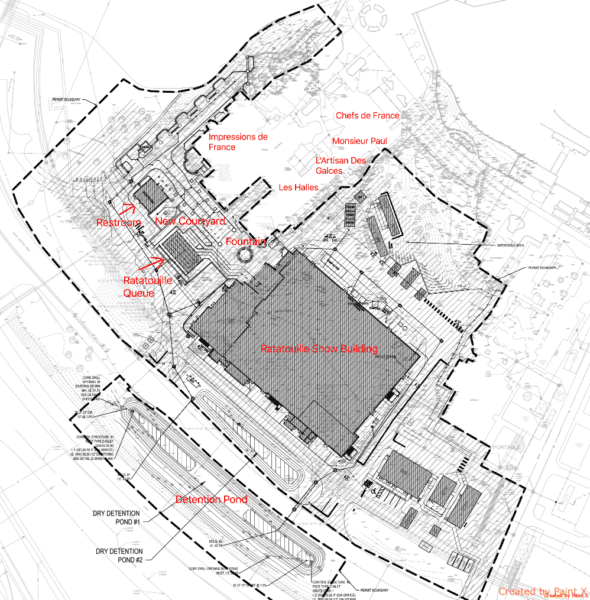 Over a month ago we showed you the first Ratatouille permits, and that the construction project which goes my the code name "Project MI" was ready to begin.  Now New Ratatouille attraction permits show the blueprints for the attraction and also the France pavilion expansion.  Now that we have a clearer understanding about the Ratatouille, we're going to break down the construction plans for you:
Here is a shot of the outline of the new Ratatouille and France Expansion project, which is outlined in orange.  The size is huge, and takes up the whole expansion pad between France and Morocco, plus the rest of the France pavilion now.  When the new Disney Skyliner opens up, making this area beautiful will be key because it will be the first area guests see when arriving to Epcot.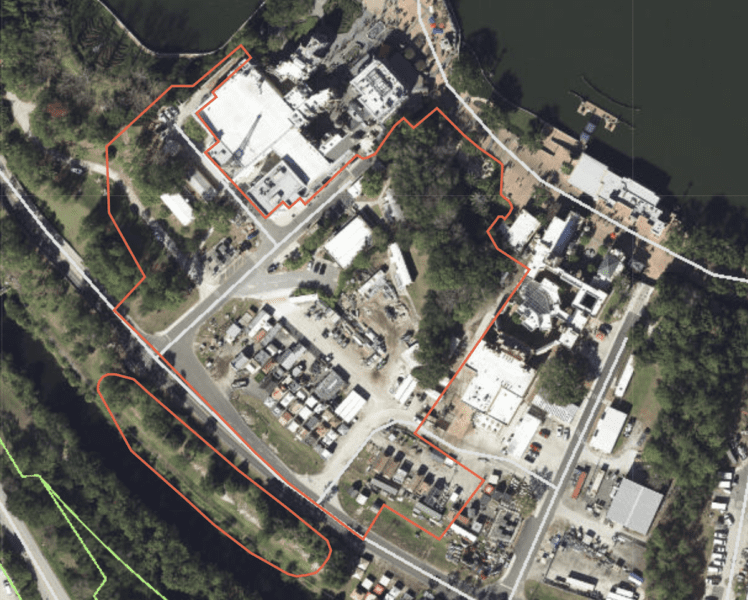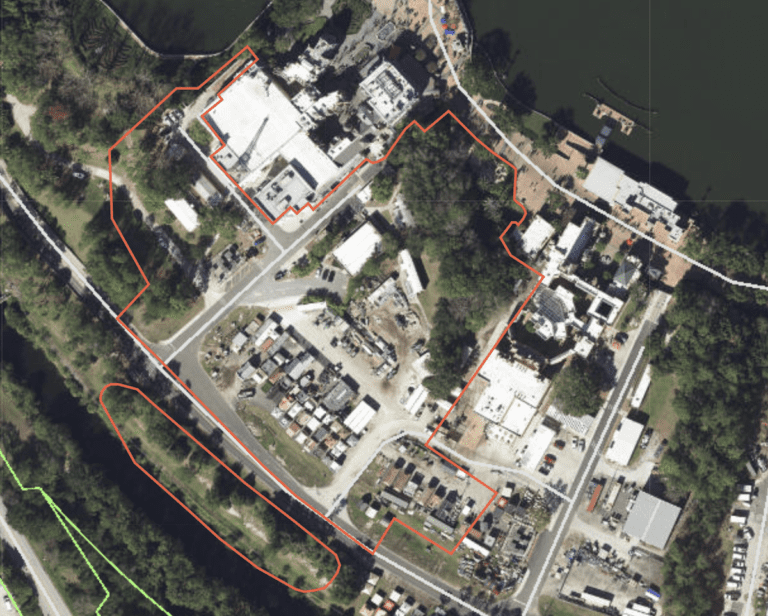 In the Ratatouille permits, you can see the existing France pavilion.  I've marked the names of the current attractions/restaurants: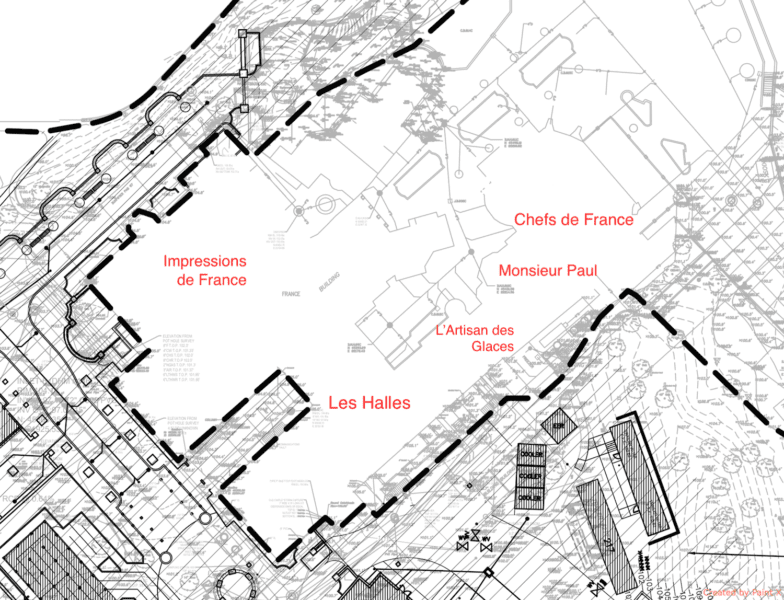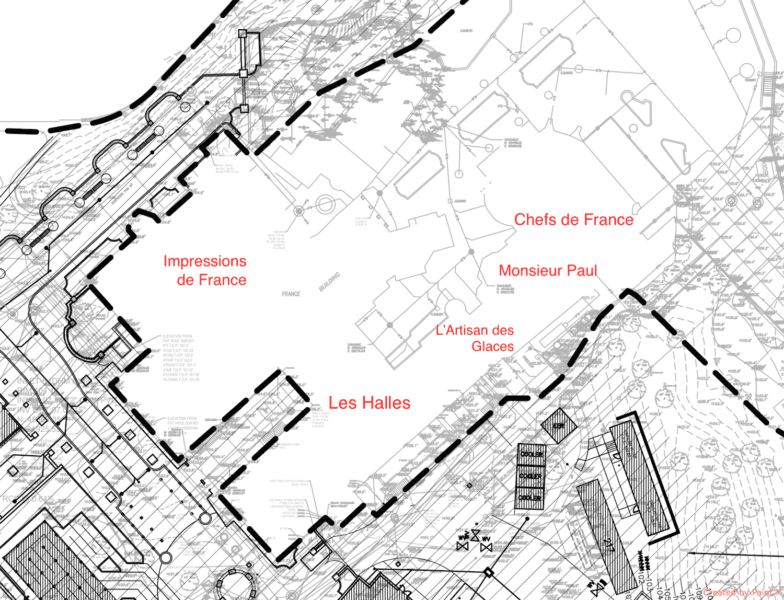 To access the New France Pavilion Expansion, you need to use the walkway that will be located around the north side of Impressions de France.  This will bring you to the new center courtyard: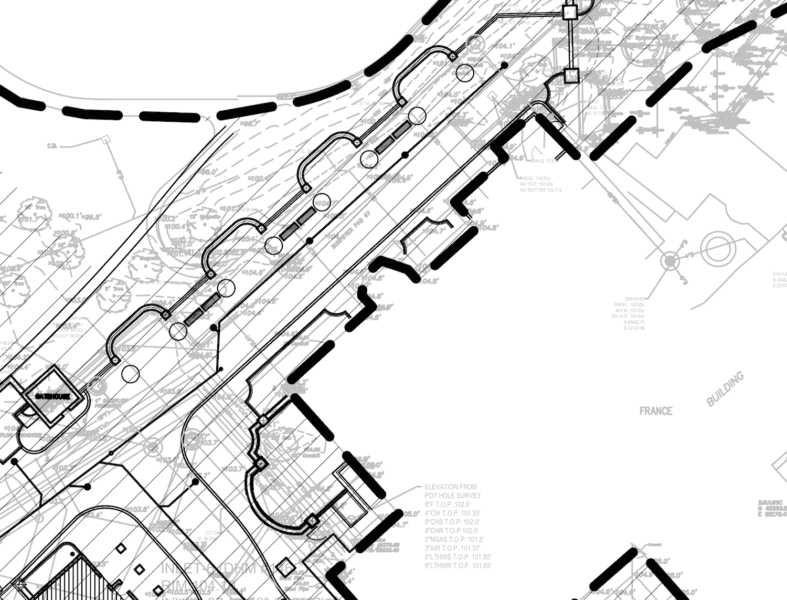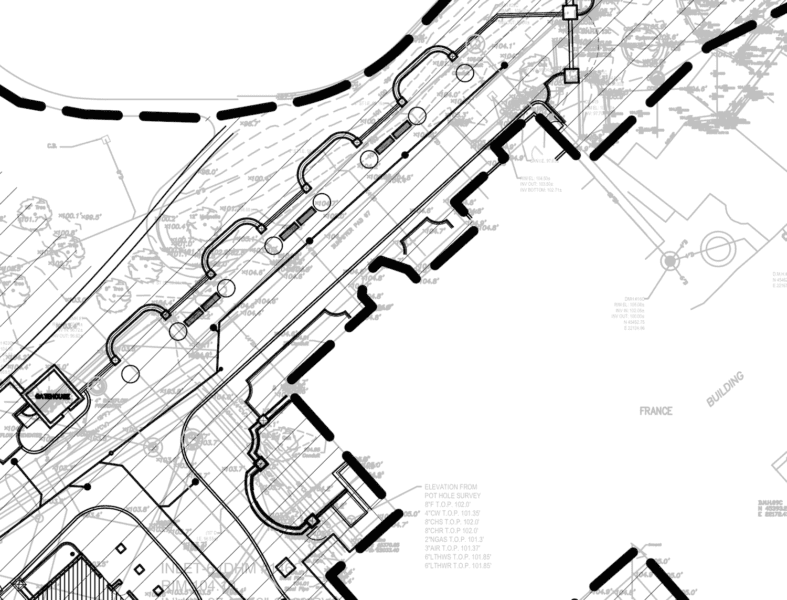 Besides Ratatouille, this New France expansion will include new shops and dining options, and of course restrooms: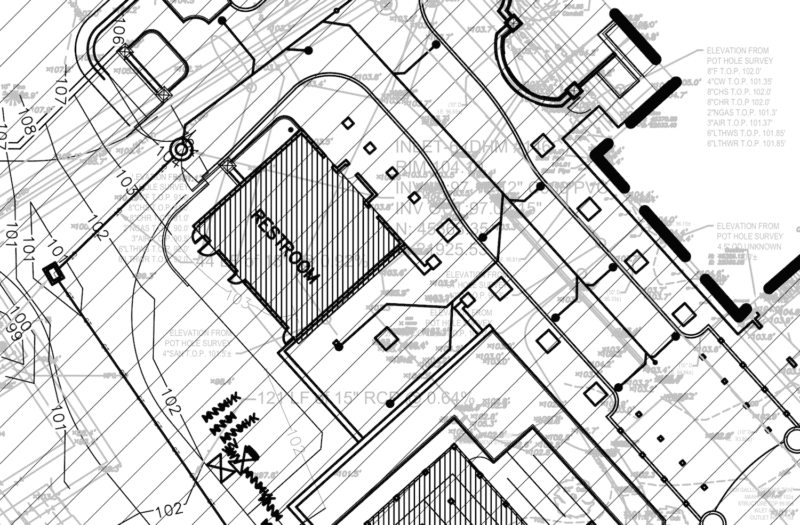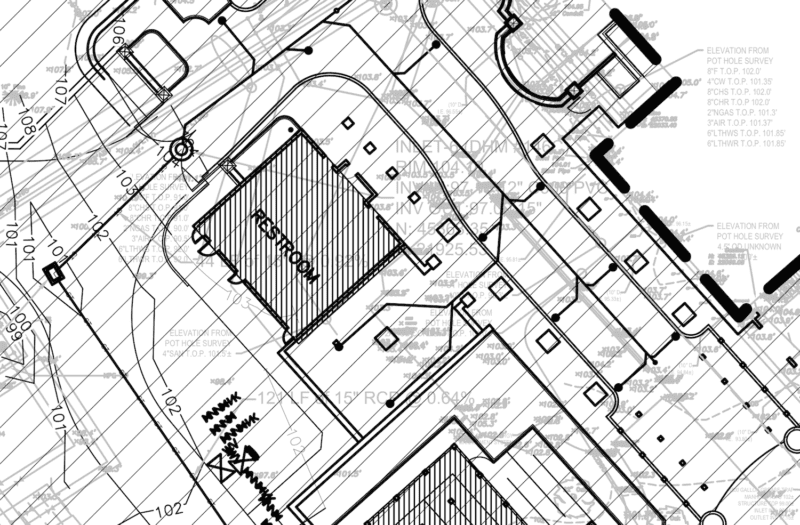 Working your way through the courtyard you find a fountain (white circle on the right), and an extended Ratatouille attraction queue starting outside the building (dark rectangle on the left).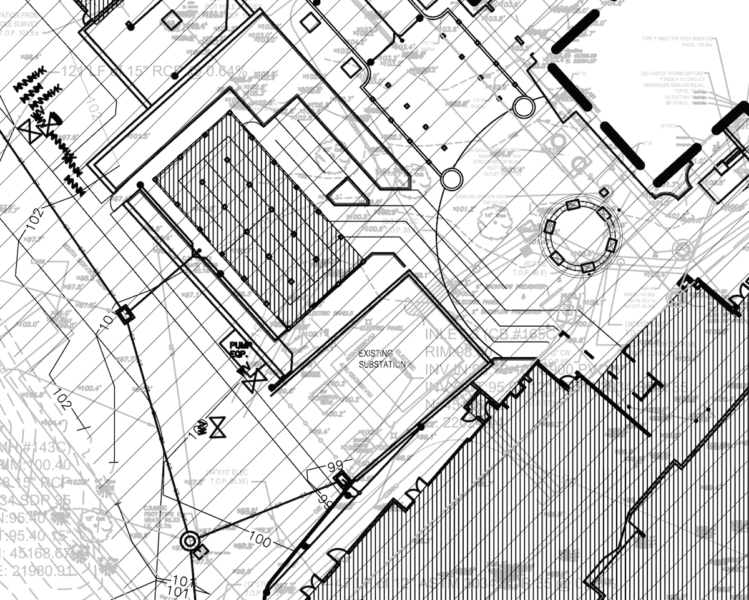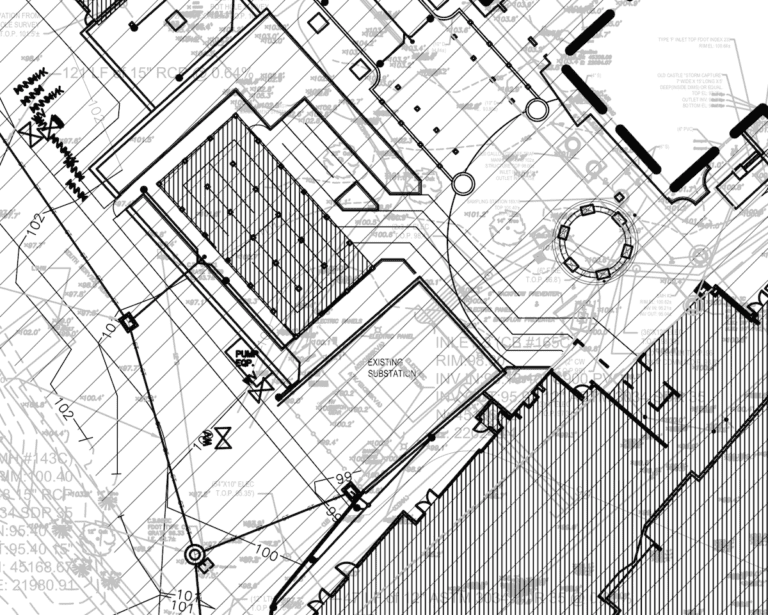 The Ratatouille attraction show building is massive, roughly the same size as the whole current France pavilion: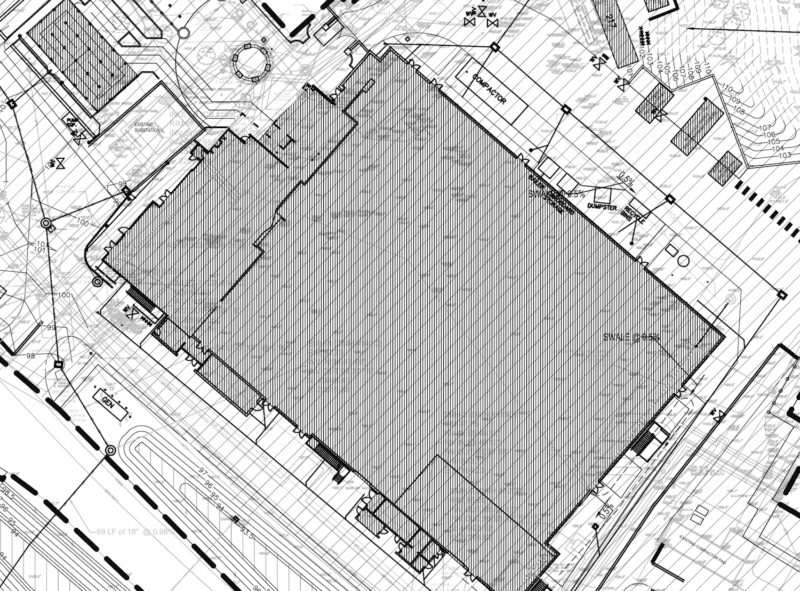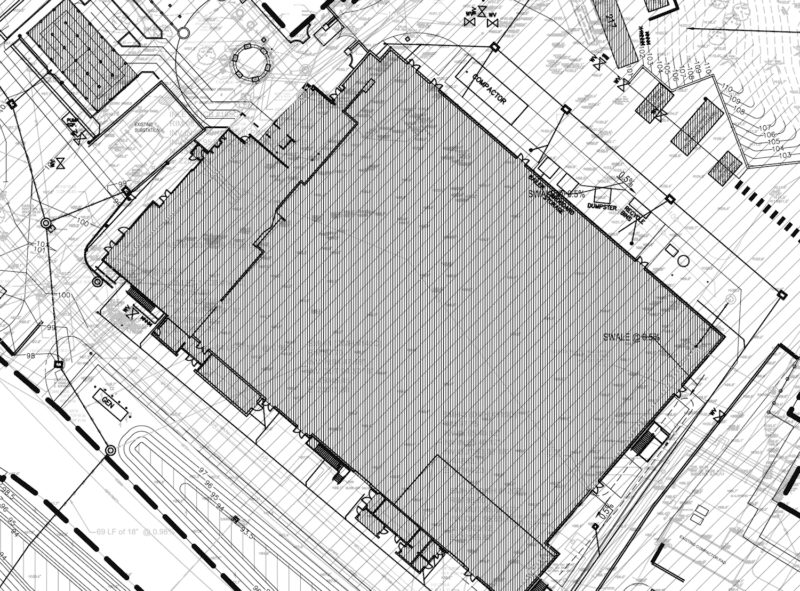 Here is an overlay of the Ratatouille attraction and France expansion blueprints over a Google Maps shot of the current France pavilion in Epcot: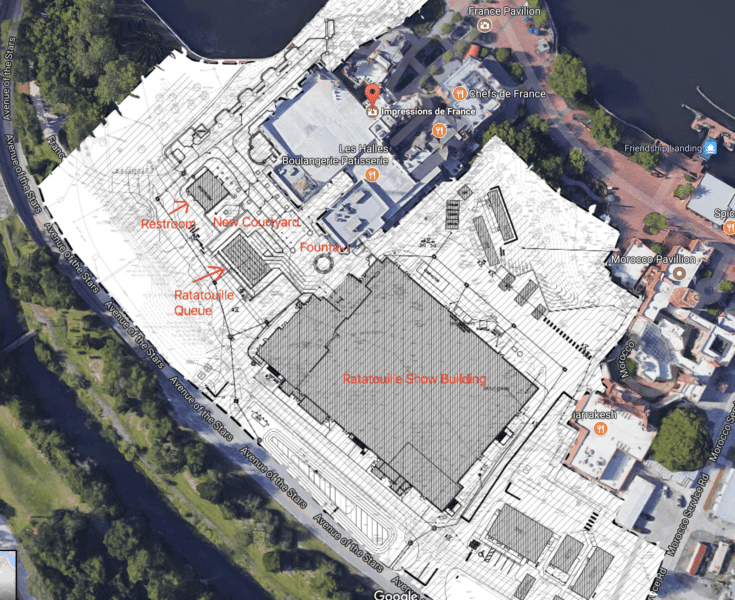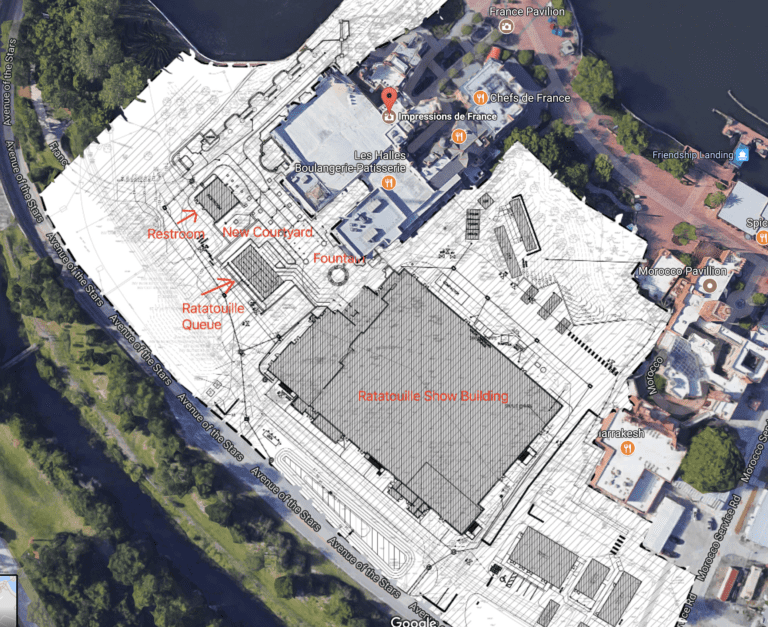 Again the whole New France Expansion will be beautiful to behold once finish and will play an important part in welcoming guests off the Disney Skyliner.  It's also obvious that the backs of the current France pavilion will need re-imagineering to fit in to the new expansion theming: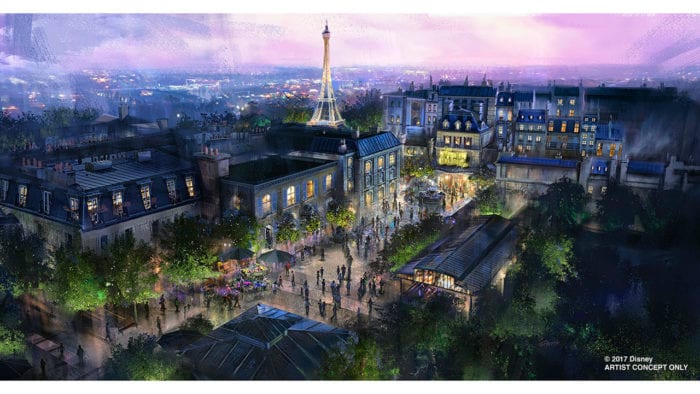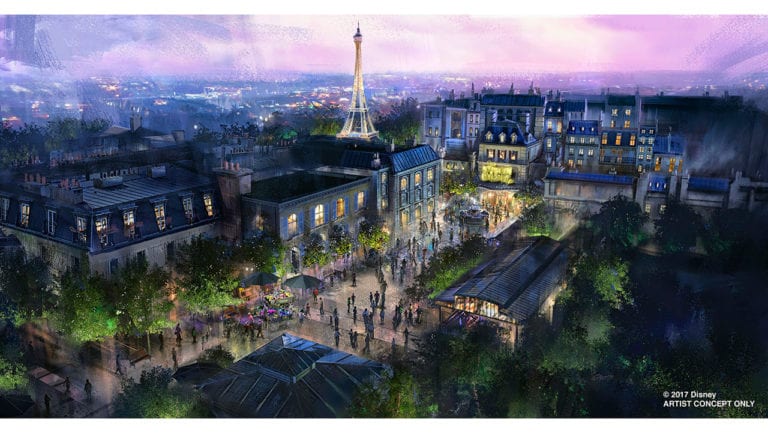 Still no word in these permits when the new Ratatouille attraction or France pavilion expansion will be completed.  It will be ready by 2021 for sure, but probably not sooner imo.
Your Thoughts:
I want to know what you think about the new Ratatouille Attraction Permits and the France expansion blueprints.  Are you excited to see the Ratatouille Attraction?  What do you think of the France Expansion?  Let us know in the comments section below!
If you enjoyed this article, as always I appreciate it if you'd share it with others via social media.  I work hard at making this website into a useful resource for you and your family to plan your visit to Walt Disney World, and I hope it can help you! Thanks 🙂