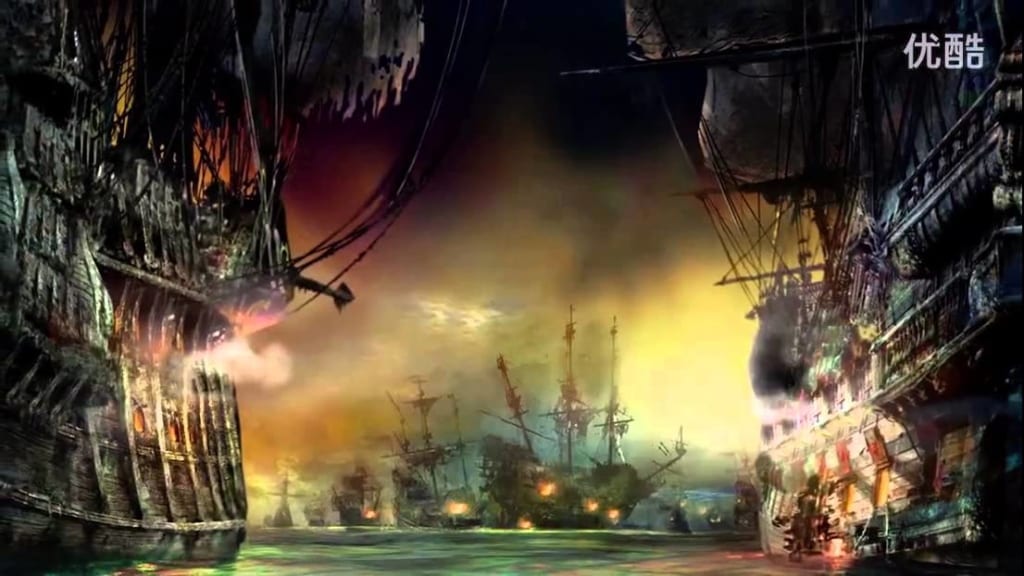 There has been a ton of hype these last couple days over the new footage from the Pirates of the Caribbean Ride in Shanghai Disneyland. Even though the new Disneyland Shanghai doesn't open for another month (June 16th) a few lucky guests were able to test out the new Pirates ride.
I gotta say that I was not expecting much when I clicked the link, probably because I was thinking it wouldn't be very impressive watching video from a ride without first experiencing the ride….Man was I wrong!!
My jaw was literally on the floor after watching the AMAZING special effects!! The technology and animatronics used are an engineering work of art!!
https://www.youtube.com/watch?v=8TIklXtMDGk
I've been watching it over and over again for the last few days, I just can't stop!
This version is MUCH different than your father's Disneyland Pirates ride circa 1971. It starts out like any other, visitors calmly gathered in a Disney Boat, floating slowly down a river towards an underground cave. We see some of our old friends from previous versions, prisoners behind bars begging to escape asking the Pirates' Dog for the key…only this time they are all dead and turned to bones!
The ride accelerates from there with an astonishing technological display…first our friend Jack Sparrow transforms from bones to flesh. Later a wall of water that seems to rise from the surface of the water and portals the guests to the bottom of the ocean! The best part was the guests screaming in delight…"AWESOME!!" You spend time under the ocean exploring sunken ships, sharks and giant squids….and suddenly in a flash are portaled back to the surface to watch an intense battle between Jack and other Pirates!
I had a smile on my face the whole time! Disneyland Shanghai is set to open June 16th and I for one can't wait to get over there and experience this one for myself firsthand!
Click Here to Sign Up For Our Newsletter Today!