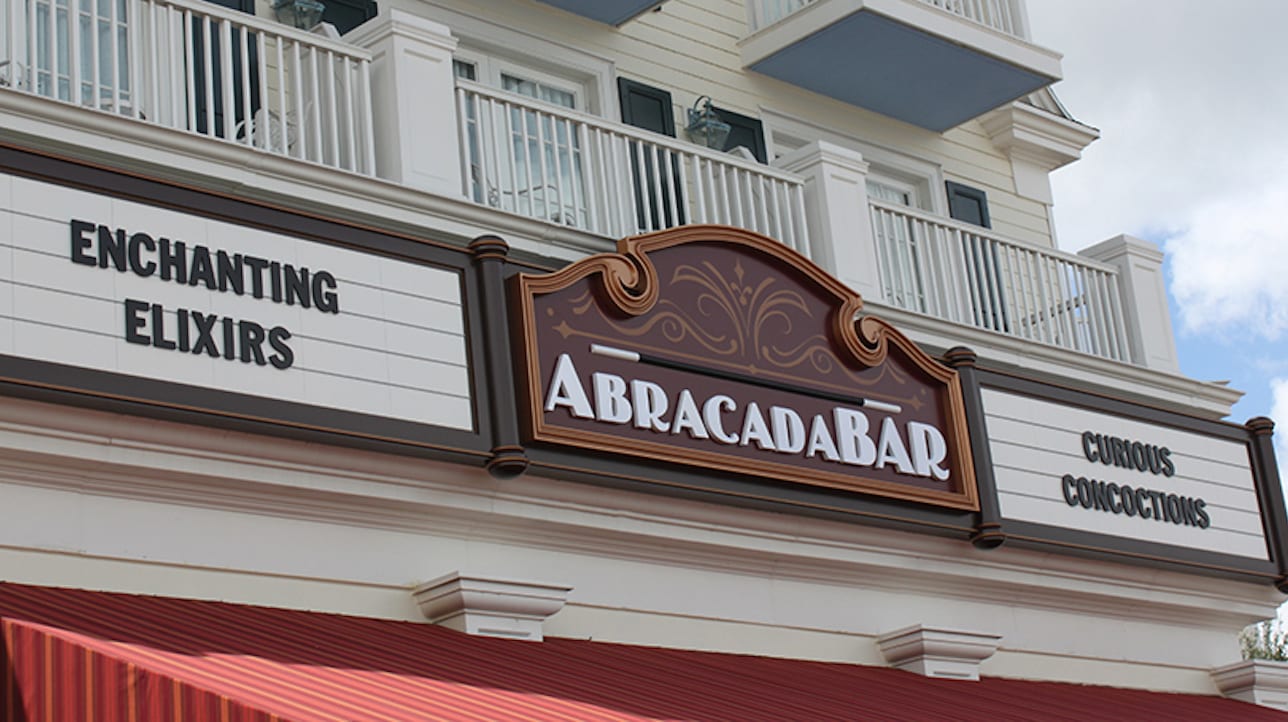 Back in May I wrote that one of my favorite restaurants on property, the Flying Fish was undergoing a complete overhaul with the design, menu and name of the restaurant. One of the things I'm most excited about though is the fact that they are adding a brand new bar/lounge attached to it called the AbracadaBar. Today we got a first look inside AbracadaBar.
Obviously as you can tell from the name, this lounge will have a magic trick design to it and the pics look great. Check out the detail on that bar top and floor!!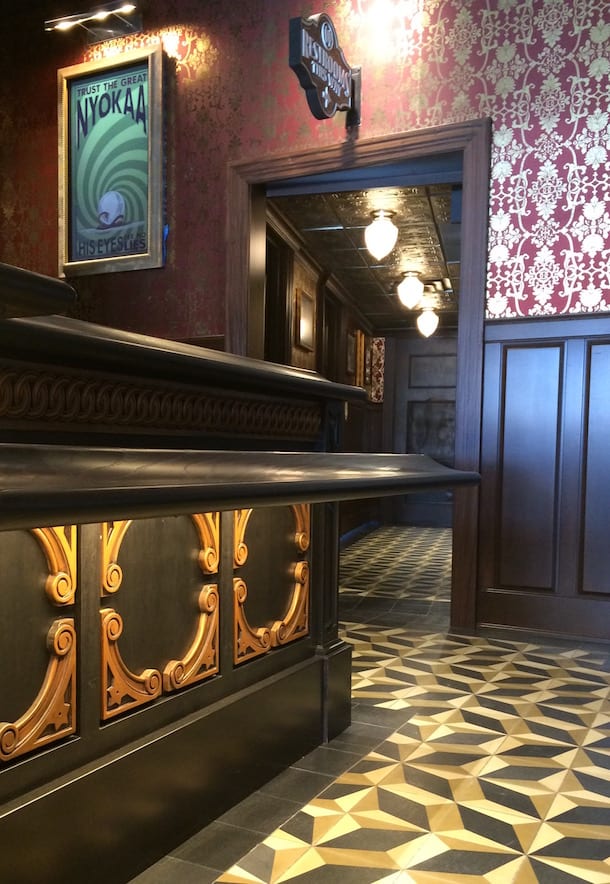 I love the feel and look of the place. It really makes you feel like you are in an old lounge from the 20's where Houdini and his fellow illusionists would hang out.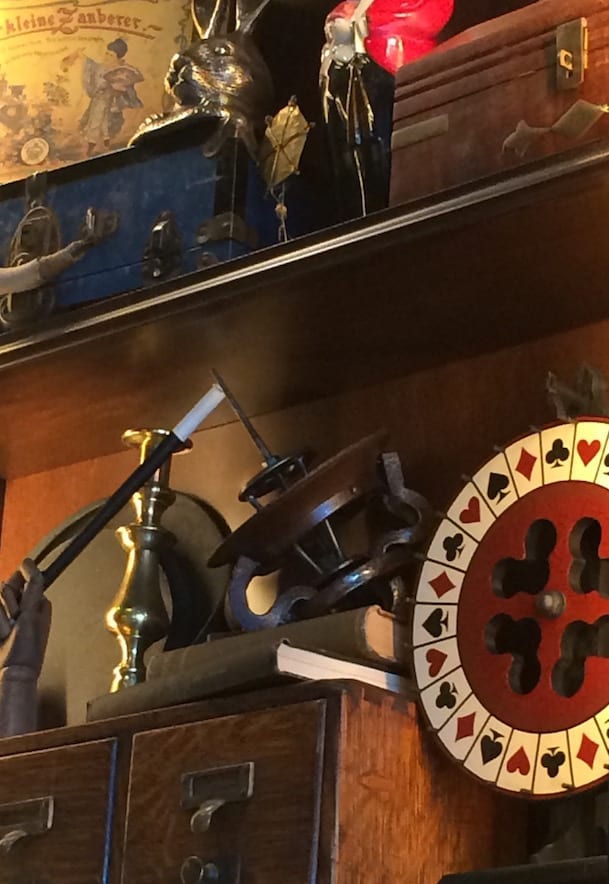 As with everything in Disney, there's a story behind this place as well. This is what they are saying:
When it comes to describing this new location, "magic" is key. As the story goes, this little lounge was a former stomping ground for the famous magicians, boardwalk illusionists, and lovely magician's assistants of the Golden Age. After a show, prestidigitators would gather to "conjure" up new cocktails, swap magic tips and tricks, and stay up all night attempting to "out-charm" each other with their extraordinary illusions. According to BoardWalk lore, it was on just such an evening that every single magician in the lounge vanished into thin air, and was never seen again …
Now, after sitting vacant for nearly seventy years, the secret magician's lounge is now back in the spotlight and making its world debut as "AbracadaBar."
Once inside, guests will get a special peek at the sophisticated social club of some of the most famous illusionists of the 20th century. While it's rumored that the magicians who frequented the lounge vanished without a trace decades ago, their magic still remains strongly intact, and can be seen, heard, and savored in the bar's signature cocktails. From its enchanted magic show posters and mystifying mirrors, to vintage props and tricks left behind years ago, AbracadaBar promises to be just as surprising and magical as its name suggests.
I can't wait to see what other tricks they have up their sleeves for this place (pun intended), and what kind of drinks and hopefully snacks they will be serving as well! Keep tuned for more updates…
If you enjoyed this article, as always I appreciate it if you'd share it with others via social media. I work hard at making this website into a useful resource for you and your family to plan your visit to Walt Disney World, and I hope it can help you! Thanks 🙂
Your Thoughts:
I want to know what you think of the first look inside AbracadaBar. How does it seem so far to you? Are you looking forward to trying it out? What would you add if you were designing it? Let me know in the comments section below! 🙂
Meet the Author of Ziggy Knows Disney!
My name is Ziggy and I love Disney, everything Disney! I grew up on Disney and it has and continues to be a huge part of my life. I started young when my parents took me to Disney World when I was 18 months old. Little did they know that would be the first of an uncountable number of trips we would take. I have so many amazing memories going to Disney with my family and friends and it has been interwoven into my DNA.