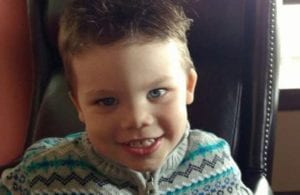 The parents of the boy who was killed last month at the Grand Floridian resort in Disney World have made a statement saying that they will not be suing Disney for damages. This comes a bit of a shock as I think everyone expected them to press charges against Disney after the death of their son.
In their statement they say how painful the whole thing has been for them and their family, and how much they "appreciate the outpouring of sympathy and warm sentiments we have received from around the world."
Also they mention the fact that they are starting the Lane Thomas Foundation: "It is our hope that through the foundation we will be able to share with others the unimaginable love Lane etched in our hearts."
They also asked for "privacy as we focus on our family."
Since the attack a bit of chaos has broken out with regards to how many precautions Disney has had in place, or the lack of precautions in place to prevent such an incident. They had signs posted to not enter the water, but no specific warning about alligators were mentioned. For this reason it seemed like the parents really had a case against Disney and could have possibly won in court. Because of that my first thought is they must have already settled with Disney out of court for the damages in this heartbreaking story. Disney has already taken it on the chin from the press and anymore bad press wouldn't be good for them. I don't have any inside info, just a guess.
Disney even has taken hits excessively in my opinion for the fact that some of their attractions make references to alligators or crocodiles. The Jungle Cruise removed the jokes about crocodiles, although part of it has come back. Disney has since added new signs to its beaches, as well as rock barriers and fences too.
Lastly this week it was reported that firefighters may have contributed to the problem with gators coming near guests because they were feeding them.
My heart goes our to the family and I hope their foundation has success in the memory of their son.
Your Thoughts:
I want to know what you think of the fact that the parents of the boy killed by alligator will not sue. Do you think it's a smart move on their part? Let us know in the comments section below.