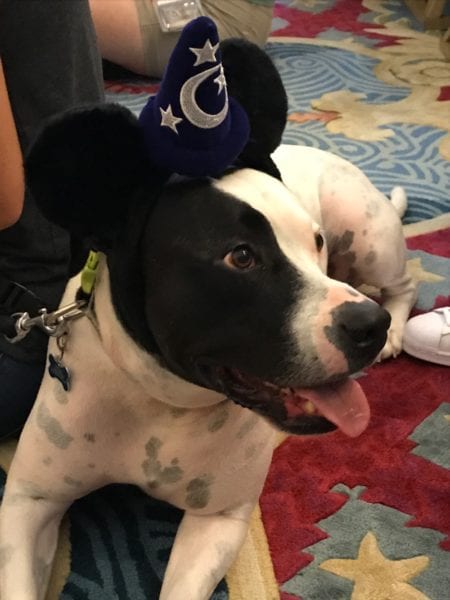 For dog owners, going to Walt Disney World has always presented a problem because they need to find a sitter or kennel for their furry friends.  Well now that is about to change!  Starting on October 15th, 2017, the Walt Disney World Resort will allow guest staying in a few specific resorts to bring their dogs to stay with them.
As of now the participating resorts will be: Disney's Yacht Club Resort, Disney Port Orleans Resort – Riverside, Disney's Art of Animation Resort and the Cabins at Disney's Fort Wilderness Resort & Campground.
This service will allow guests up to 2 dogs per room.  Of course this service isn't free, and comes at a price.  The per night/per room Pet-Cleaning Rate will be as follows:
Disney's Art of Animation Resort $50/night
Disney's Port Orleans Riverside Resort $50/night
Disney's Yacht Club Resort $75/night
Cabins at Disney's Ft. Wilderness Resort $50/night
UPDATED: Here is the Full List of Guidelines for bringing your dog to a Walt Disney World Resort: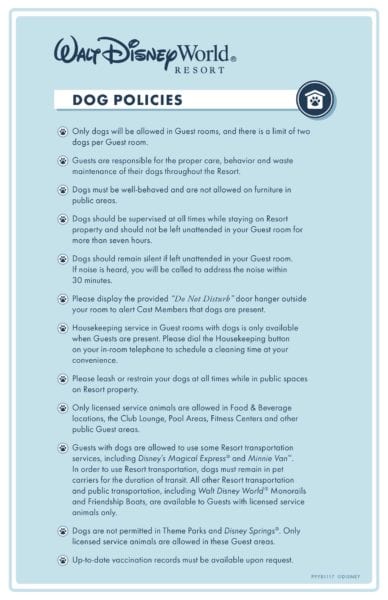 Dogs in Walt Disney World, like guests are also special.  For that they will have their own Special Amenities including:
At check-in, Pluto's Welcome Kit includes a mat, bowls, a pet ID tag, courtesy plastic disposable bags, puppy pads and dog walking maps. Also included: a Pluto "Do Not Disturb" door hanger indicating to hotel staff that a pet is in the room.
Day care and other pet services are offered nearby at Best Friends, an on-property full-service pet care facility. Fees apply.
Coming soon – select pet merchandise at the four resort properties.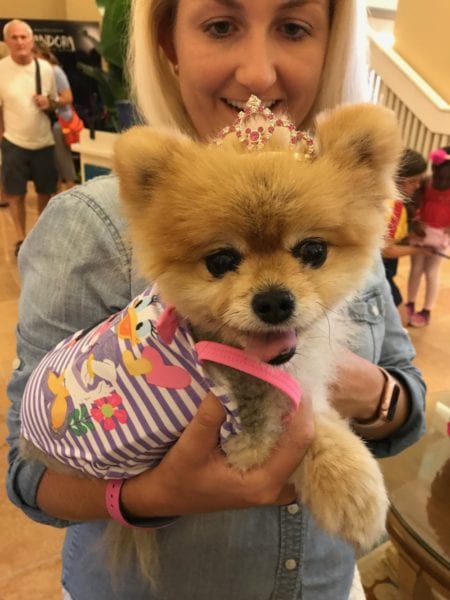 Now some people after reading this are super happy, and perhaps other are upset as not wanting to be annoyed by rowdy pets.  Of course there will also be rules in place for the dogs so that other guests are not bothered.  Dogs must be well-behaved, vaccinated, and leashed in public areas, so there shouldn't be big problems.  Also the fee looks a bit high, but unless you have a free baby sitter at home a kennel is going to run you $30-40 a night anyway, so at least for a few dollars more your dog can stay with you.
For more information about the new dog-friendly trial program, including other restrictions and policies, guests may contact 407 W-DISNEY. DVC Members should contact Member Services at 800-800-9800.
Overall this is a big change, but one that I think could work.  We were staying at the Yacht and Beach Club during Hurricane Irma and there were plenty of dogs who were staying their with their owners, and I didn't notice any disturbance from the dogs.  So as long as they are leashed, and made to be well-behaved, I don't see a problem in that regard.  I think it's an absolute must that the rooms are cleaned every day, because if a dog stays in the room a week or two and it's not cleaned well then I could see that being a problem, especially for people with allergies.  It will be interesting to see how Disney handles it and how it works going forward…
What about you?
Your Thoughts:
I want to know what you think about Dogs coming to Walt Disney World Resorts.  Do you think it's a good idea?  Why or Why not?  Let us know in the comments section below!
If you enjoyed this article, as always I appreciate it if you'd share it with others via social media.  I work hard at making this website into a useful resource for you and your family to plan your visit to Walt Disney World, and I hope it can help you! Thanks 🙂