A while back we did get our first teaser trailer for Disney's Live Action version of Aladdin, and we saw Will Smith in his role as the blue genie for the first time (with much backlash from the internet. Today Disney has just released a brand new full-length trailer for Aladdin and a new poster too!

First, here is a look at the new Aladdin poster: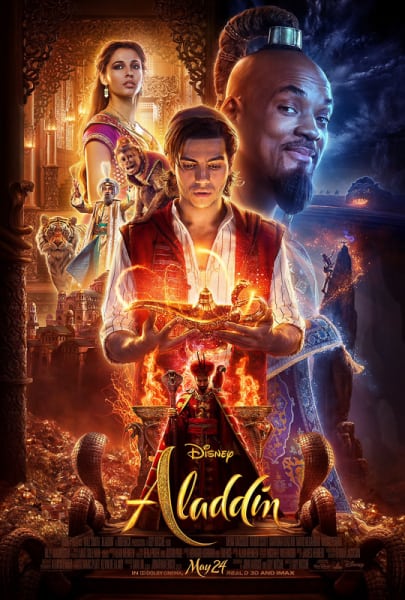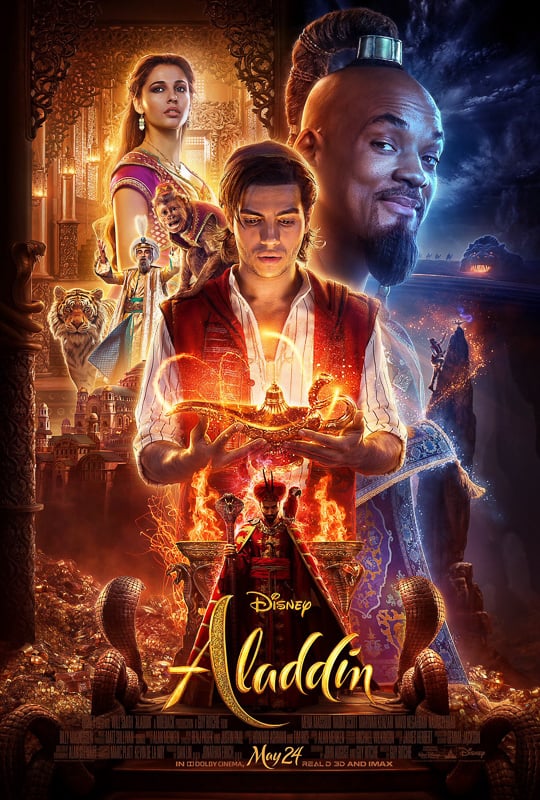 The poster gives us a nice look at what's to come in the trailer because you can see Aladdin inside the Cave of Wonders when he takes the lamp, and you see all the other major players from the film: Jasmine, the Genie, Jafar, etc.
So let's take a look at the trailer. Let's break it down and look at some of the major parts we noticed from it..
First we see some of the extended footage from the scene with Aladdin being chased through the marketplace. No doubt he's stolen something, but they aren't able to catch him as he's climbing and jumping buildings. Seems like a pretty cool action sequence.
Then he sees Jasmine: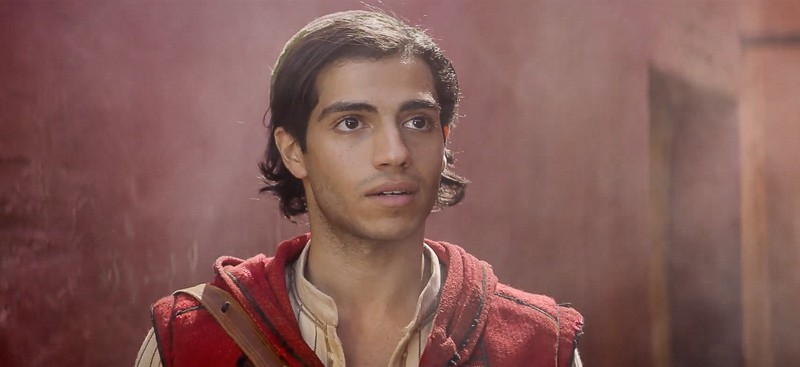 Obviously their story picks up right from the beginning, but being just a humble "street rat," he's gonna have to do something big to win her heart.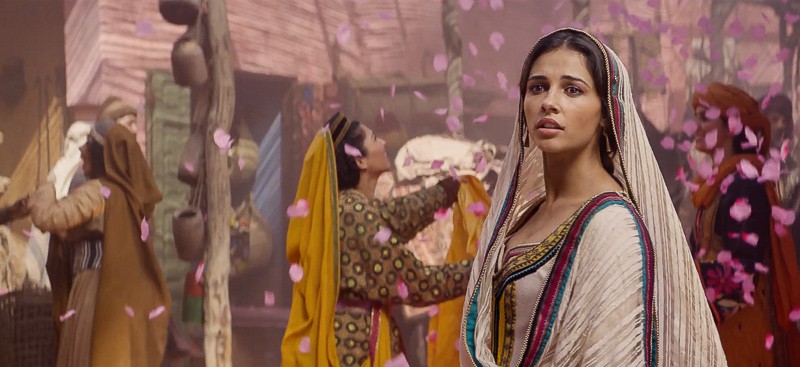 That's where Jafar comes in. We see him tempting Aladdin, telling him he could make him rich enough to win the princess' heart.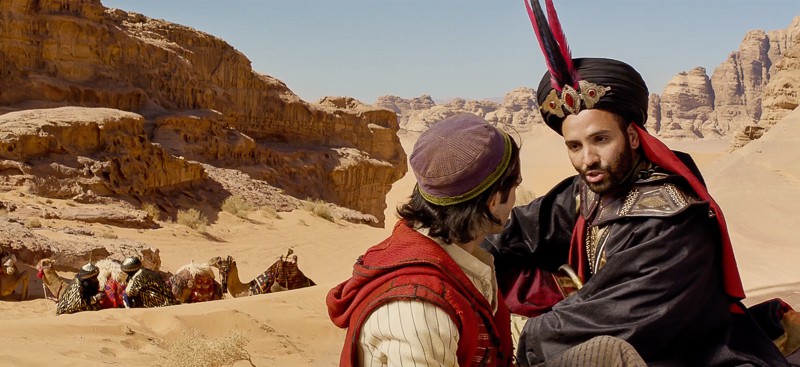 More shots of Jasmine walking through the palace in her royal garb.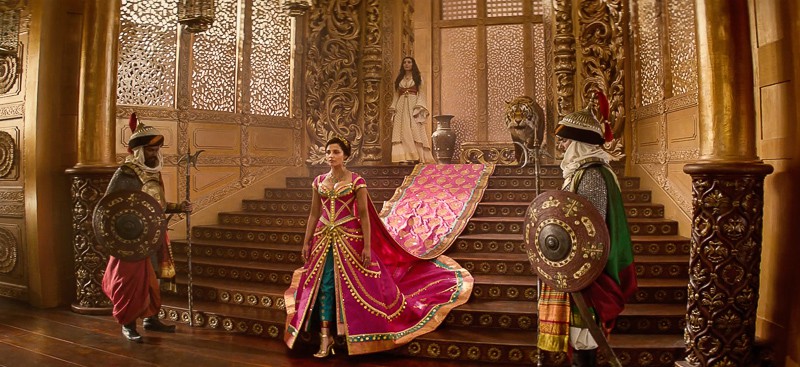 Aladdin makes it to the Cave of Wonders and…boom! That's where he meets the Genie: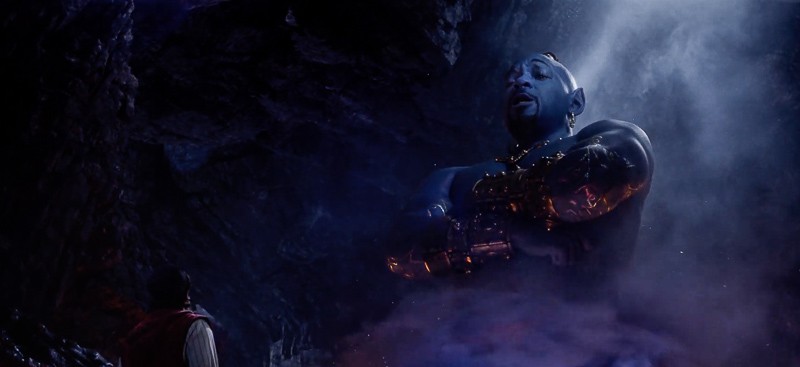 I thought the CGI was pretty. bad in the last version of the trailer, but I have to say I'm more impressed this time. You can tell they've been working on it a bit. I still expect more tweets to go into place before Aladdin is released in theaters, but it's a step in the right direction.
Love the scene inside the cave where he's singing "Friend Like Me," seems like a pretty fun part of the film: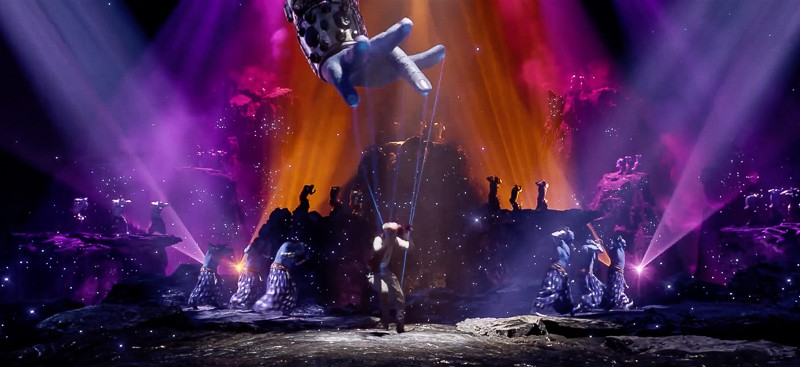 Then we see the Genie helping Aladdin to win Jasmine's heart, recalling a bit from the movie "Hitch." This is where the Genie will be undercover, not in his blue form, and it will probably be a big part of the film like this.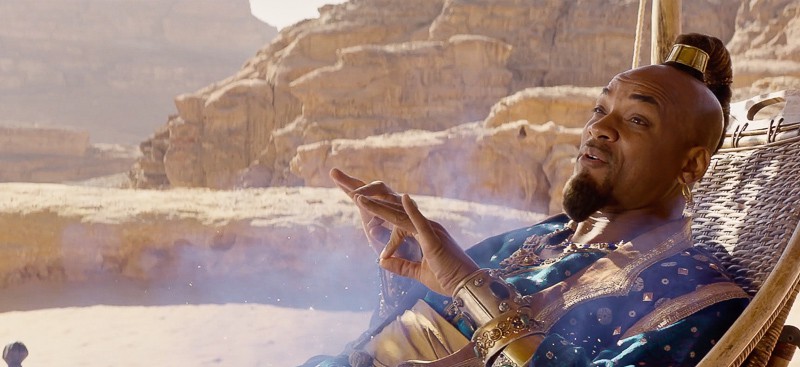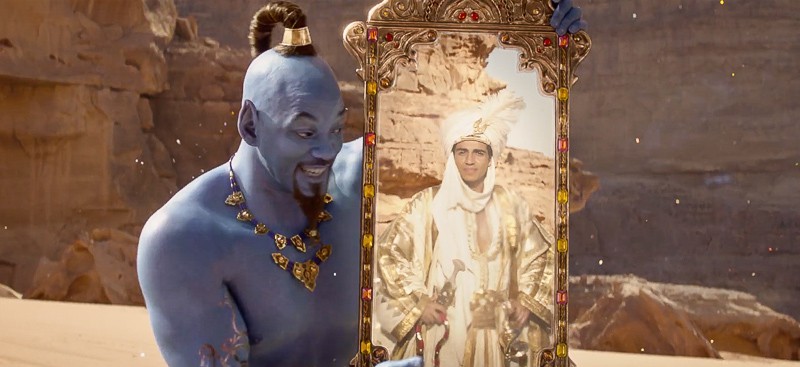 Looks like they get invited to a royal ball: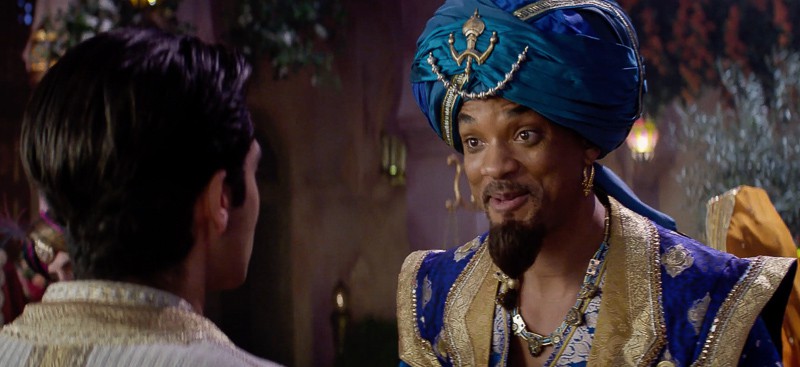 more high flying acrobats in Agrabah:
Then we see a scene which is probably a bit later on in the movie with Jafar getting pretty evil looking on us: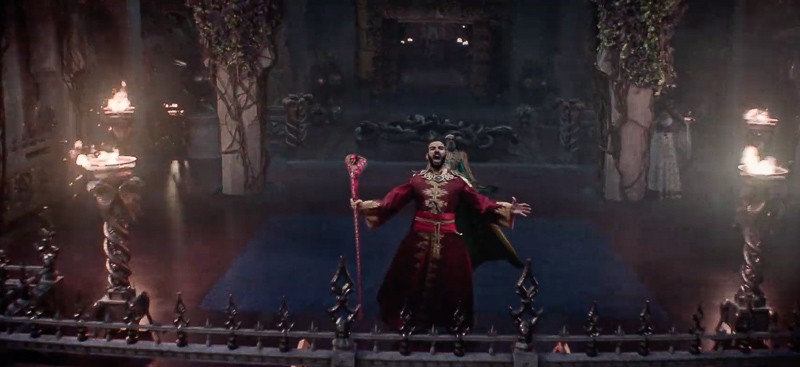 Overall I was pretty impressed with this version of the Aladdin trailer, I think the special effects look pretty good, and I'm hoping that Aladdin has chemistry with both Jasmine and the Genie. That's what's gonna make this film work or not.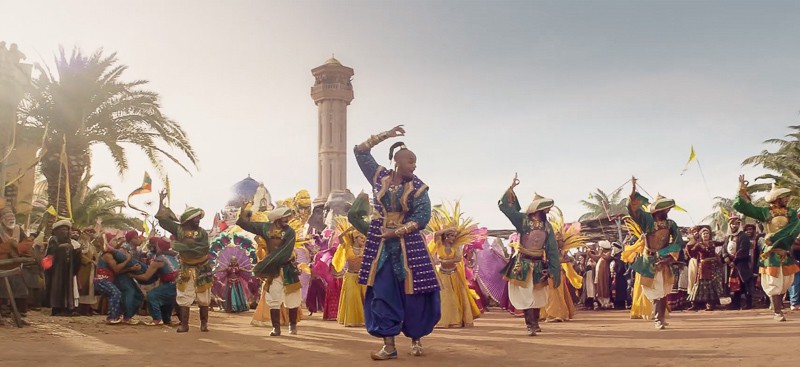 You can watch the full trailer for Aladdin here:
Aladdin will definitely be one of the biggest films in 2019. Make sure to check our complete list of every Disney Movie coming in 2019 for more great films hitting this year.
Disney's Live-Action version of Aladdin drops in theaters May 24, 2019!
Your Thoughts:
I want to know what you think about the new trailer for Disney's Live-Action Aladdin…
How excited are you for Aladdin?
Do you think the Genie looks any better?
Let us know in the comments section below!
If you enjoyed this article, as always I appreciate it if you'd share it with others via social media. I work hard at making this website into a useful resource for you and your family to plan your visit to the Disney Parks and I hope it can help you! Thanks 🙂