This is a Disney Skyliner Construction Update. One of our favorite projects going on right now in Walt Disney World is the Disney World Skyliner Gondola which will connect Disney's Hollywood Studios, Epcot and a few of the Resorts close by.
In our last Disney Skyliner Construction Update we took a look around WDW and we got a much better look at the huge footprint this new transportation system will have. Today we are going to see the Disney Skyliner Towers in Epcot and the definite visual element they add as you approach the International Gateway and also inside World Showcase. You can decide whether this is good, bad or indifferent.
Thanks to @bioreconstruct over on Twitter we have a great look at the Disney Skyliner construction progress. Let's take a look and see!
Approaching Epcot's International Gateway we find the Epcot Disney Skyliner Station which is currently surrounded by construction walls. Right in the middle of that construction zone you can see a big crane going to work putting the support columns into place: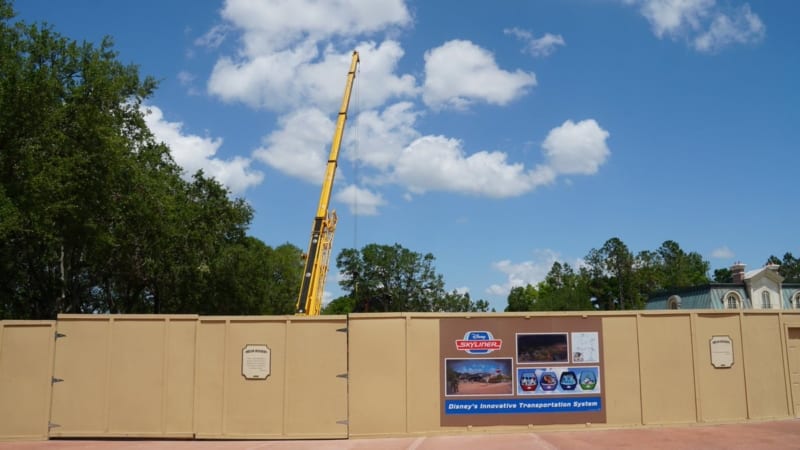 From inside Epcot you can see it better, and just how tall it really is. Also the location of the Skyliner station is just feet from the International Gateway making it a very convenient arrival point: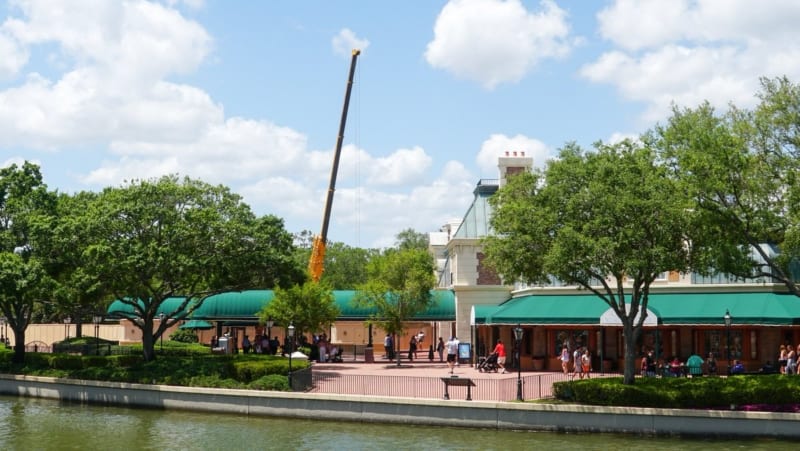 Walking outside Epcot and coming from the Resorts in the area, you can see the Disney Skyliner towers are very visible and definitely noticeable: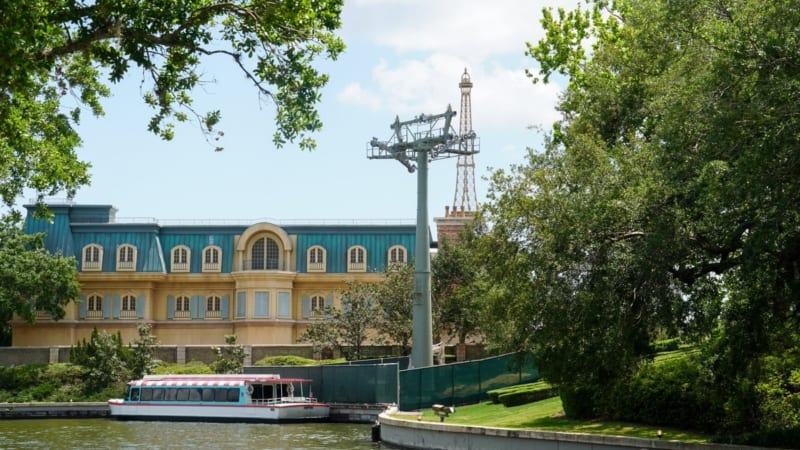 The trees in the area near this tower have been cut down to make room. This will be the last tower before guests arrive at the Epcot Station: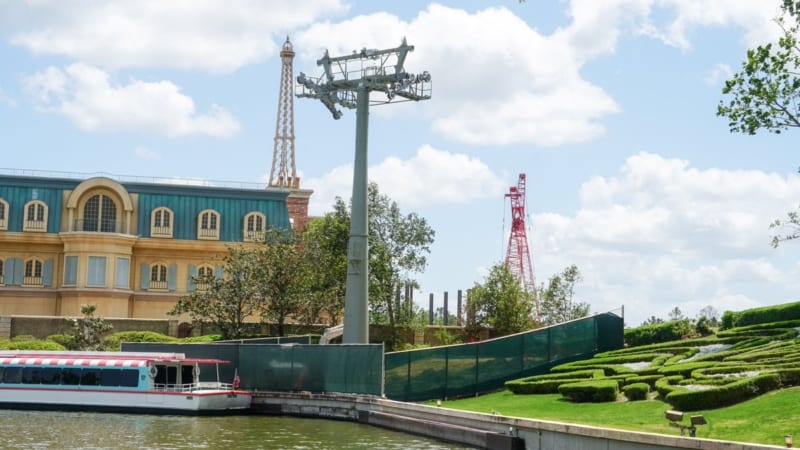 From this angle you can see the Skyliner tower to the right, above the Friendship Boat: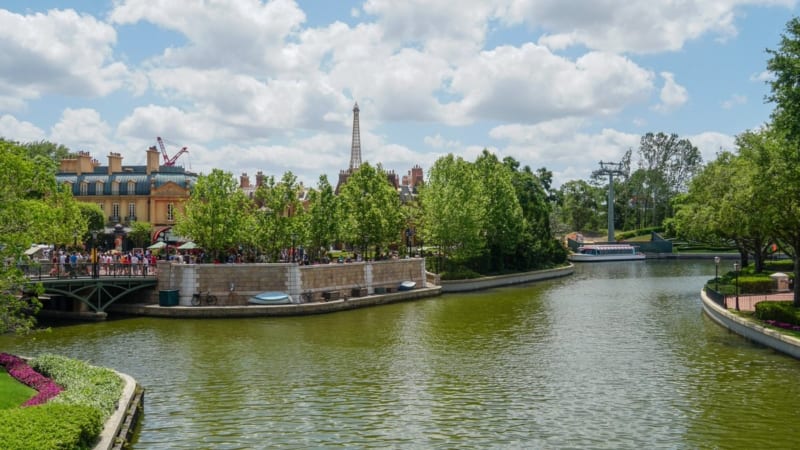 In my opinion it's not nearly as noticeable from inside Epcot as it is from Outside. From here it doesn't look like it's going to be a big eyesore or distraction as on the walkway. Maybe they could have painted it a darker green color to not stand out as much, but it's not terrible. I also think it will have a different look to it when the Skyliner Cars are actually on it and moving overhead.
That wraps up our look at the Disney Skyliner Towers in Epcot. Don't forget to check out my latest Disney World Construction Updates including:
Your Thoughts:
I want to know what you think about the Disney Skyliner Towers in Epcot.
Do you think it ruins the visual?
What should Disney to to solve the problem?
Let us know in the comments section below!
If you enjoyed this article, as always I appreciate it if you'd share it with others via social media. I work hard at making this website into a useful resource for you and your family to plan your visit to the Disney Parks and I hope it can help you! Thanks 🙂
Photos: @Bioreconstruct