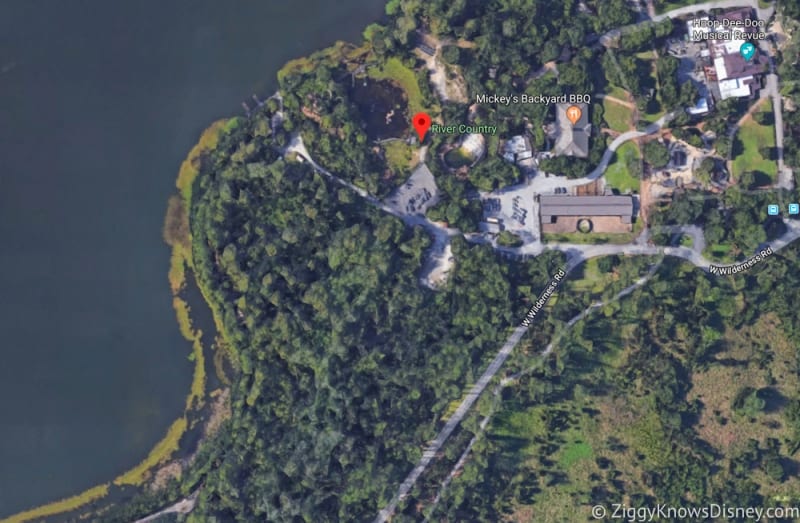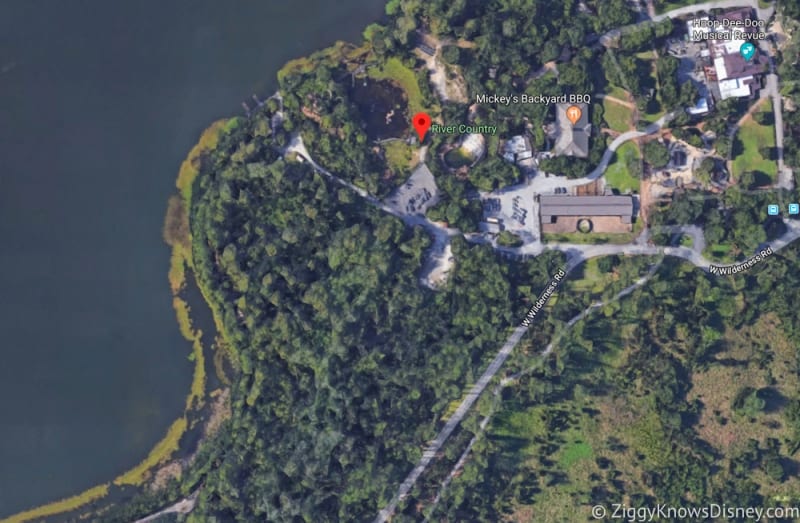 Since November 2, 2001, River Country has been empty, with overgrown bushes and swamp taking over a place that used to bring so much happiness to guests. All that might be changing soon. Just two days ago Disney filed Permits to potentially develop the River Country Site in Walt Disney World. According to the permits the plans are to conduct a "geotechnical investigation to assess the suitability of subsurface soils." The plans are being called: 'Project 89,' When Disney files permits and starts digging around sites, that means they are looking to see if the land there is stable enough to support a construction project of some kind. UPDATE – 5/11/18: Disney has now also submitted new permits for a water basin which would be used in conjunction with this River Country area project leading to believe a new hotel is on the way.
Here is a look at the permits filed for River Country: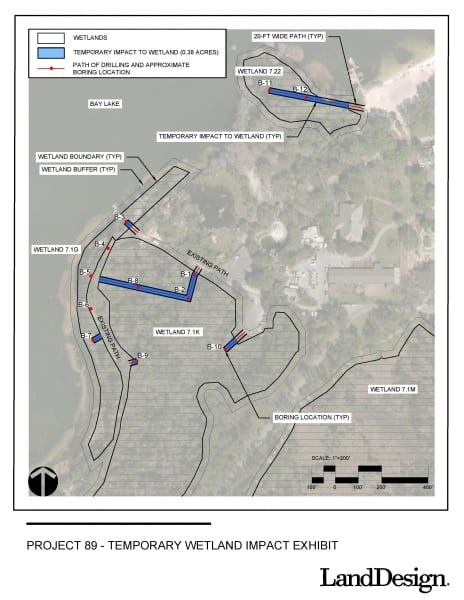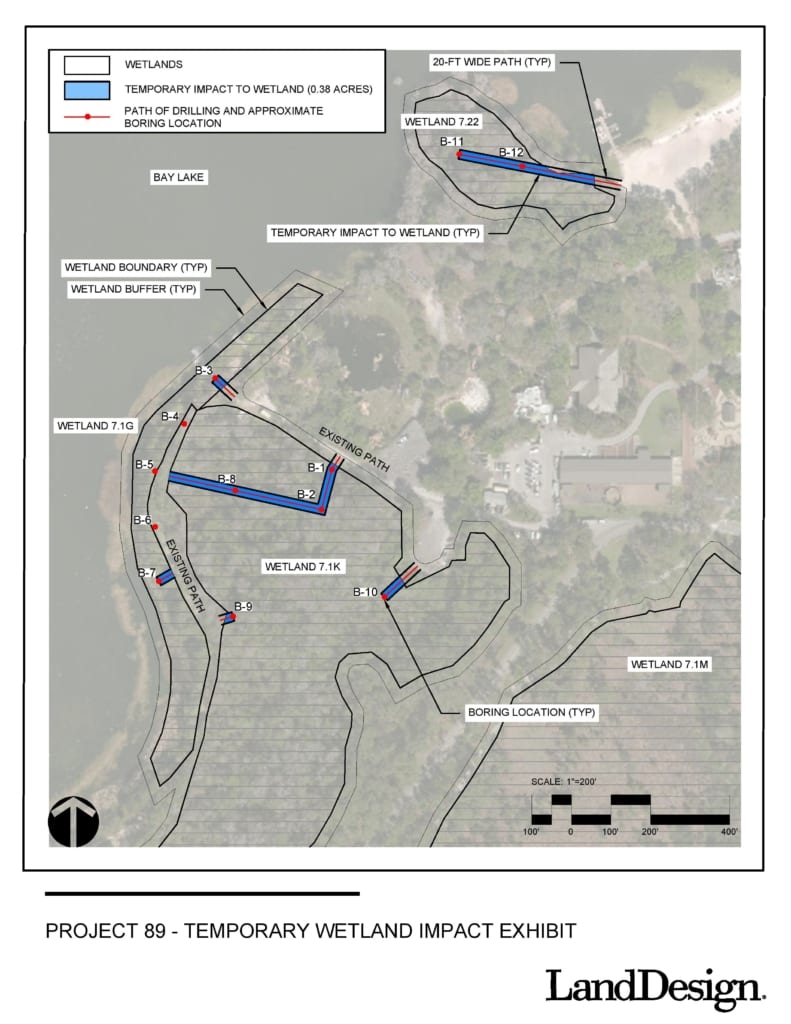 If this sounds familiar to you, that's because Disney recently did a similar test at the front of Epcot, before then filing even more detailed permits that all but ensure an Epcot Hotel is coming. That means that Disney definitely has something in mind to build on the old River Country site, it just needs to verify that it can actually build there first.
It's anyone's guess what could be built on the River Country site, however a new resort of some kind makes the most sense. Disney has long had many plans for construction projects in the Bay Lake/Seven Seas Lagoon area, that they then had to drop because of the land being too wet and not stable enough to build.
For example if you look at the following image from Google Maps, you'll notice a big chunk of land between the Contemporary Resort and the Ticket and Transportation Center. Where the big red arrow is, Disney has been trying to put a resort there since the opening of Walt Disney World in 1971 and up to this point hasn't been successful. However as time goes on, construction methods improve and it's possible that Disney will eventually be able to build on these lots: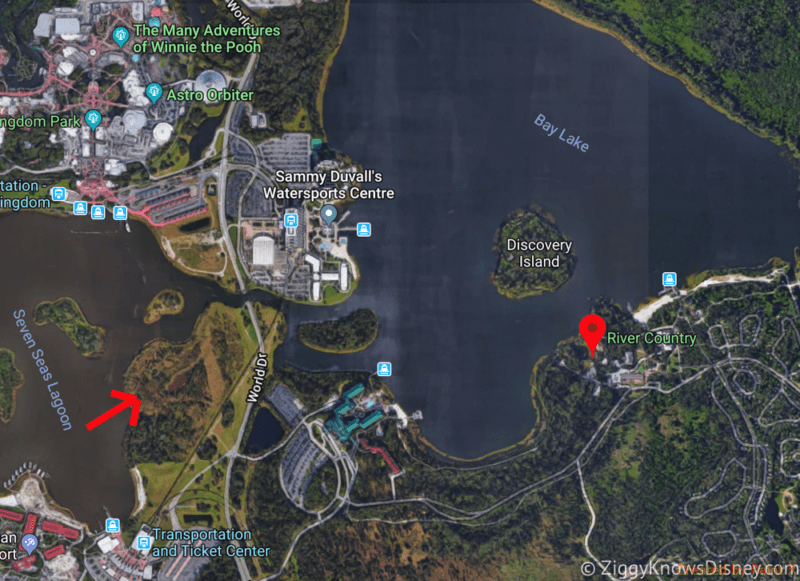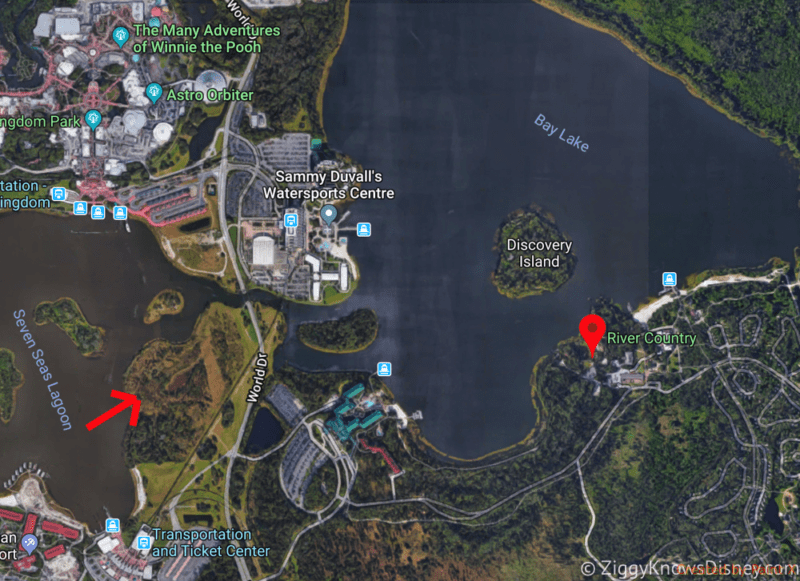 River Country was Walt Disney World's first water park, and it opened in June 19, 1976. It was like going to an old swimming hole, and was super popular, especially with the guests at Disney's Fort Wilderness Resort due to the close proximity. Due to logistical reasons it closed in 2002 and fans who grew up going to River Country have always hoped something would be done with the land.
I personally hope they put a new resort there, as it's in a prime location, close to the Magic Kingdom and right across from Discovery Island (which is a whole other subject).
We'll keep an eye on the story for you and let you know what develops from these permits submitted to potentially build on the River County site.
Your Thoughts:
I want to know what you think about the New River Country permits that were submitted. What would you like to be build on the old River Country site? Let us know in the comments section below!
If you enjoyed this article, as always I appreciate it if you'd share it with others via social media. I work hard at making this website into a useful resource for you and your family to plan your visit to Walt Disney World, and I hope it can help you! Thanks 🙂