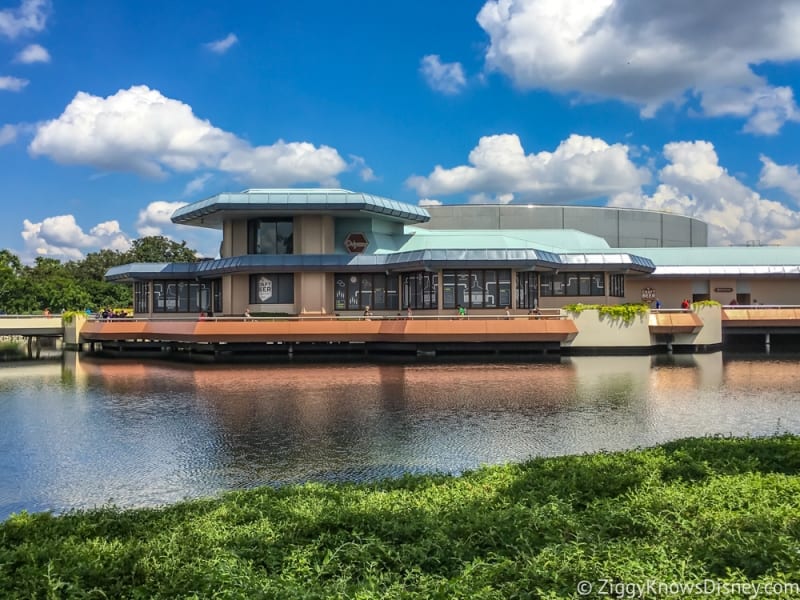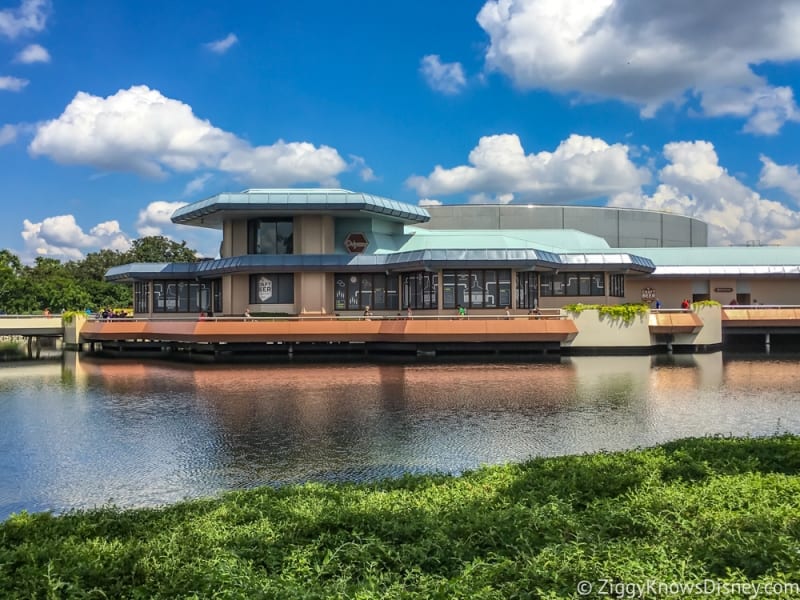 According to the Orlando Sentinel, Epcot's Odyssey is getting a remodel and becoming the Festival Center for the Walt Disney World park. The Odyssey is that weird looking building in the middle of Future World and World Showcase which links Mexico with Test Track. It started out as a restaurant in Epcot's early days, but over the past few years has only served as a building holding various special events, and also some Epcot's food marketplaces like Craft Beer during the 2017Food and Wine Festival.
The general manager of Epcot Festivals, Dave Kesting had this to say:
"We're going to be evolving Epcot pretty heavily. We've already started. We'll look at all our open venues and see what priorities we need to have for the park. So it's going to be flex space for whatever we need it to be. It could be a restaurant one day, it could be a merchandise shop the next day, it could be character greeting — whatever we need to be."
Those are certainly interesting comments, especially since we found out the Wonders of Life Pavilion would no longer be the Epcot Festival Center as it has been in recent years, and has instead been rumored to have something big coming, with Disney potentially even bringing an attraction to the pavilion.
The Odyssey recently has been showing off concept art for Walt Disney World's new upcoming attractions, like the Guardians of the Galaxy Coaster coming to the old Universe of Energy pavilion, and also vintage concept art for Epcot.
Serving as Epcot's new Festival Center, it will be interesting to see how they remodel the Odyssey as it will need some reworking to improve accessibility. It tends to be a bit dark inside but Disney has subbed out the black panels on its exterior with less opaque glass which should add more light to the space. Now this will be the place to go during events like Food and Wine Festival, Flower and Garden, and Festival of the Arts, where they will get a look at different classes and displays.
Again, this will be just one of many part that are remodel, renovated or completely rebuilt during the upcoming Epcot expansion in preparation for Disney World's 50th anniversary. This is good news and it will be neat to see how this plays out in Disney's grand plan.
Your Thoughts:
I want to know what you think about the Epcot Odyssey Remodel and it becoming the new Festival Center in Epcot. Do you think it's a good spot for a Festival Center? What would you like to see come to this space? Let us know in the comments section below!
If you enjoyed this article, as always I appreciate it if you'd share it with others via social media. I work hard at making this website into a useful resource for you and your family to plan your visit to Walt Disney World, and I hope it can help you! Thanks 🙂
News Source: Orlando Sentinel