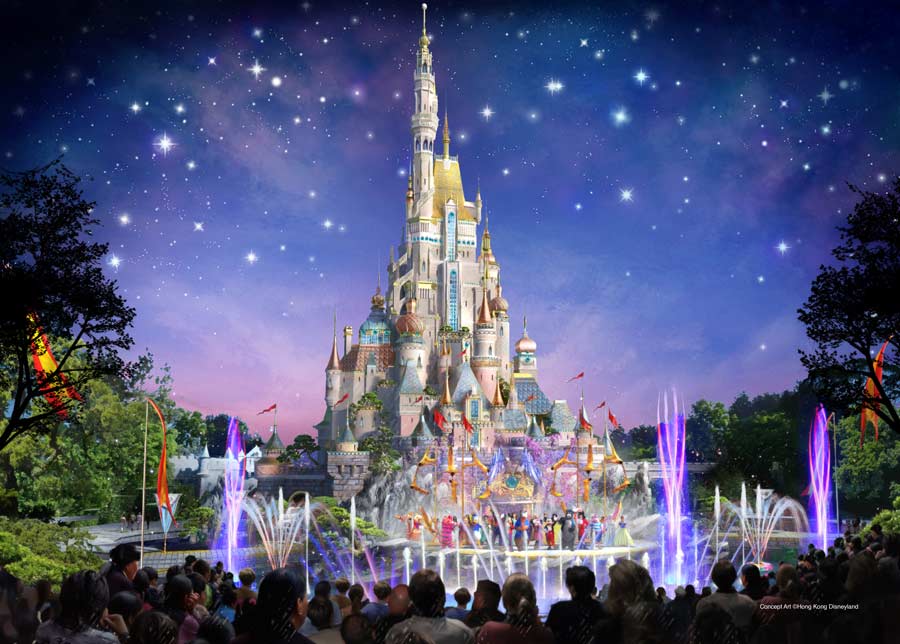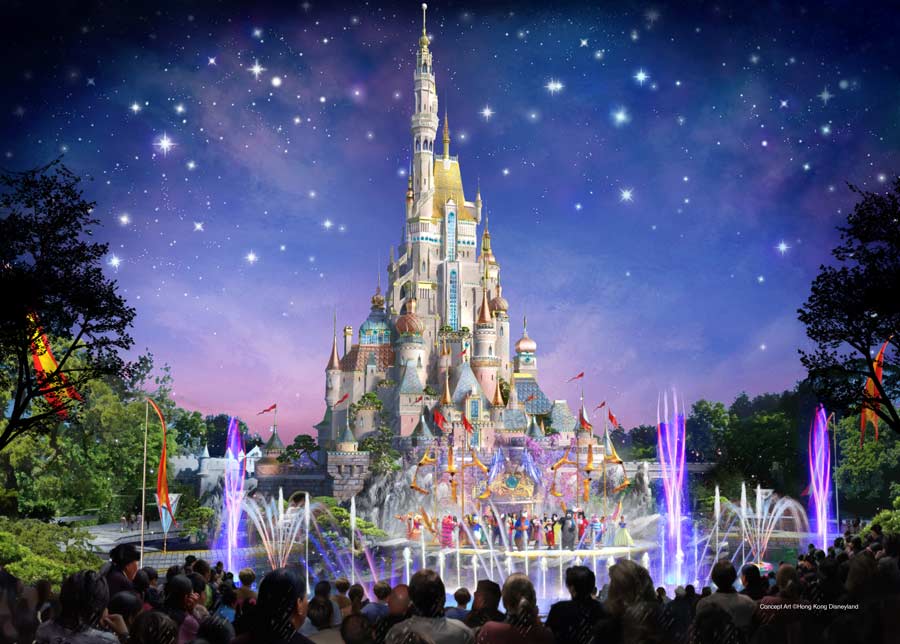 In light of the $1.4 Billion expansion project at Hong Kong Disneyland the Walt Disney Company has offered to expand its share in the cost of this expansion from the Hong Kong government. Currently the Hong Kong government owns 53% of the park and Disney 47%, however Disney has offered to split the $1.4 Billion cost and in return increase its ownership to 48%. This would reduce the cost on the government's end by $45.2 million. Disney is also proposing to wave its management fees for 2 years.
Hong Kong from the start has not been the success either party had hoped for, and has been in bad financial trouble. The Hong Kong lawmakers have been upset about the park going deeper and deeper into the red, with loses of $22.1 million in the last fiscal year.
However both sides are hoping that with this new expansion things will start to look up for Hong Kong Disney. Included in the expansion will be:
A complete overhaul to the Castle and Hub area
New Frozen-themed Land with most likely 2 attractions at the start
New Marvel-themed Land with 2 new attractions besides the newly opened Iron Man Experience
Moana Village Festival
Plus a 3rd Hong Kong Disneyland Resort the "Disney Explorers Lodge" which is opening up later this year.
This is just one example of Disney trying to get back more control of its international properties as it comes after hearing about Disney trying to get full control of Disneyland Paris also. It seems Disney wants to have more freedom with how it runs its parks that it doesn't currently have.
The proposals are going to be discussed in a session on Saturday, stay tuned more more results.
Your Thoughts:
I want to know what you think about Disney Increasing Share in Hong Kong Disneyland. Do you think it's a good move on Disney's part? Should they have more control? Let us know in the comments section below!
If you enjoyed this article, as always I appreciate it if you'd share it with others via social media. I work hard at making this website into a useful resource for you and your family to plan your visit to Walt Disney World, and I hope it can help you! Thanks 🙂
News Source: Variety