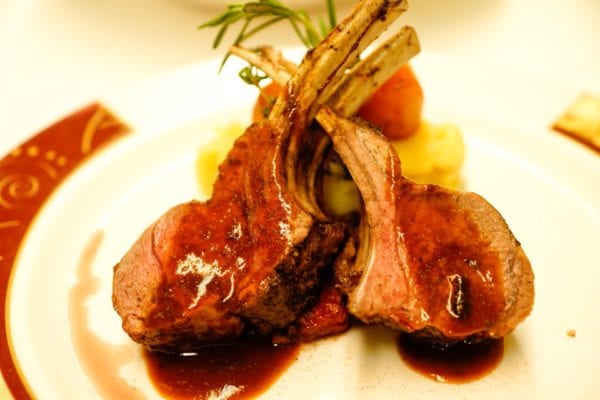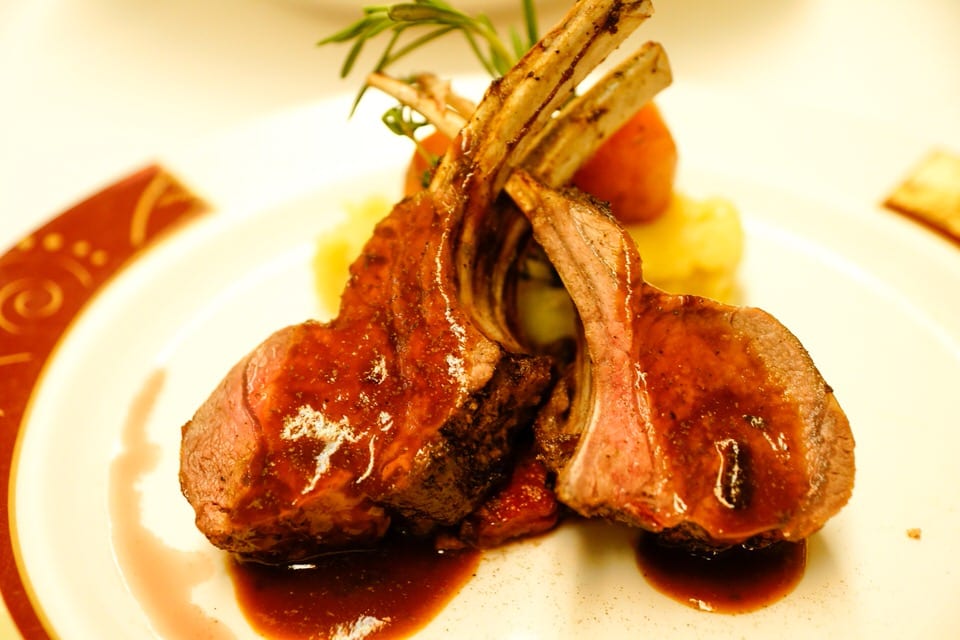 Disney announced that starting today a price increase to Palo on the Disney Cruise Line, perhaps my favorite Disney restaurant of all-time. Another amazing restaurant Remy, and all three of its dining experiences (Brunch, Dessert Experience and Dinner) increased too, as well as Swedish massages on Castaway Cay and ground transportation for Disney Cruise Line sailings out of Port Canaveral, Florida; Civitavecchia, Italy; and Copenhagen, Denmark are going up too.
Food and Experiences Changes:
Let's start with Palo. Previously the price for a Palo Dinner or Brunch was $30. Now that price has jumped up to $40. My first instinct is "hey that's a big jump!" But after thinking about how amazing either dining experience is at Palo, while $40 is a big raise, it's still more than worth it for the best meal on the Disney Cruise Line, and possibly the best one at any Disney property hands down! You can read why we LOVE Palo so much in our Dinner Review and Brunch Review!
Disney also announced a price increase to Remy. The Brunch used to be $60 and is now $75, while the Dinner was $95 and has made a big jump to $125. That's really quite a price hike for Remy and while it's a fantastic restaurant, you're going to get a better value at Palo for an outstanding meal imo. But if you have the money to spend, then why not do both?? ?
The Cabana Swedish Massages on Castaway Cay however actually went down in price from $147 to $118 for single guests, and $294 to $220 for couples. That's actually a nice change to see and I have to think it was because it wasn't super popular, especially with Castaway Cay being such a great attraction on its own. This might tempt a few more people now.
Here is a breakdown of the increases to Palo, Remy and the Swedish Massages: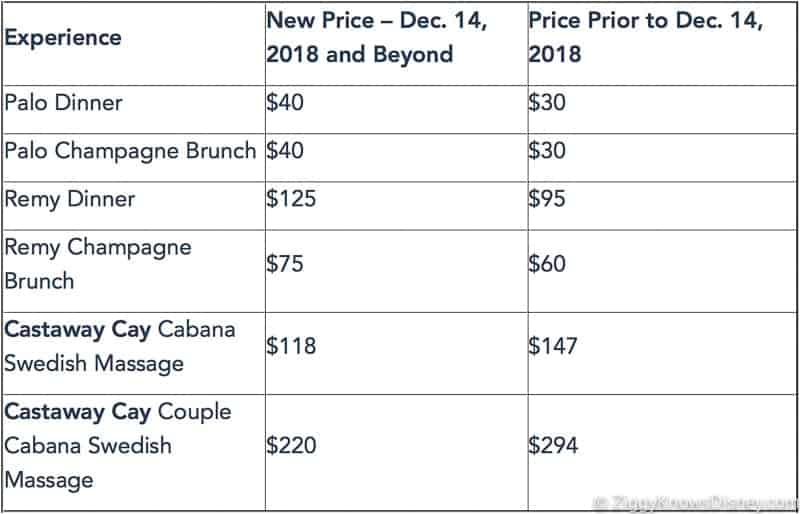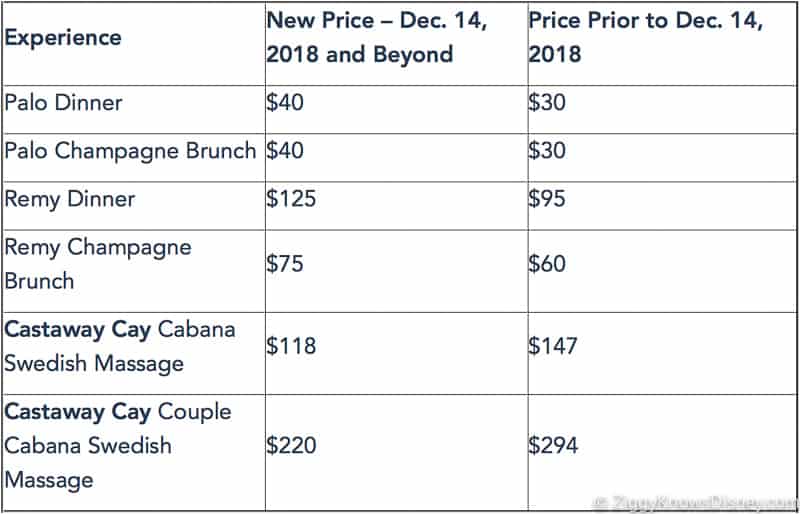 Ground Transportation Changes: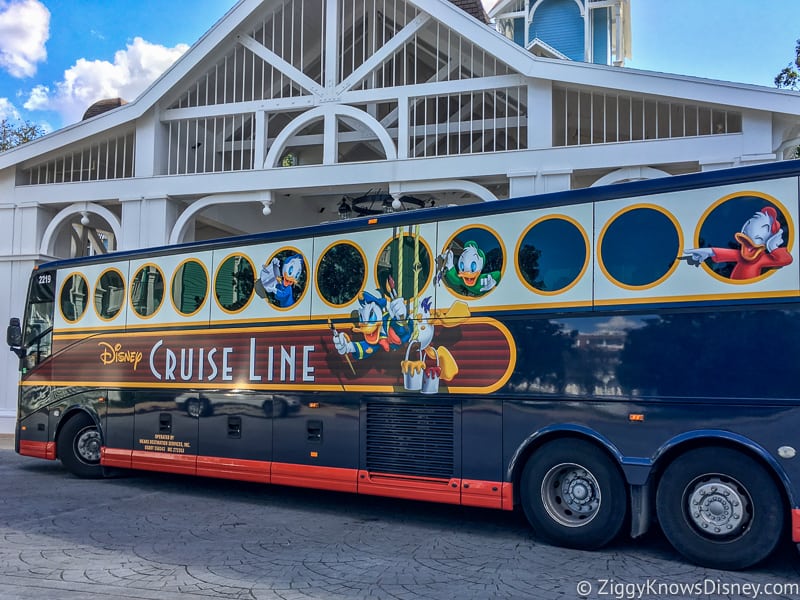 Just like the increases in the food and experiences, starting today December 14, 2018 the ground transportation service Disney offers for guests is changing too, but not increasing for everyone. In fact only the guests using the ground transportation to Disney Cruise Line in Port Canaveral will be experiencing a price increase: from $35 to $39. The rest of the ports will actually be decreasing in price.
Any reservations already made BEFORE December 14 will be honored and guests will pay the original price. For bookings on December 14 or after the new prices will kick in. Guests who are added to a reservation on or after December 14, 2018 will be charged the new price.
Here's the chart showing the new prices for Disney Cruise Line ground transportation: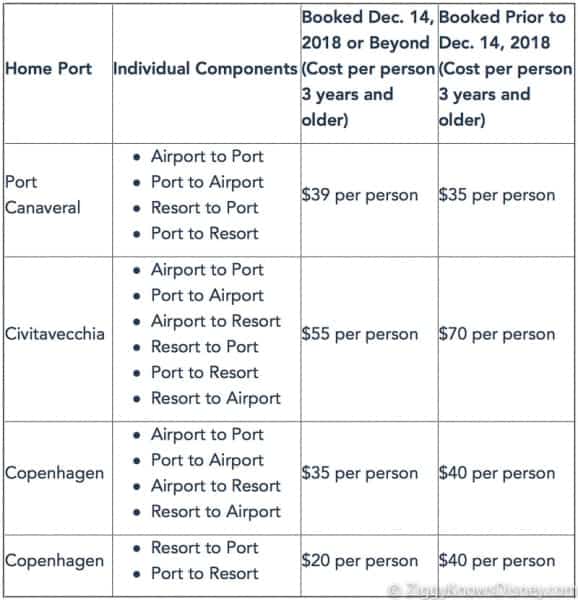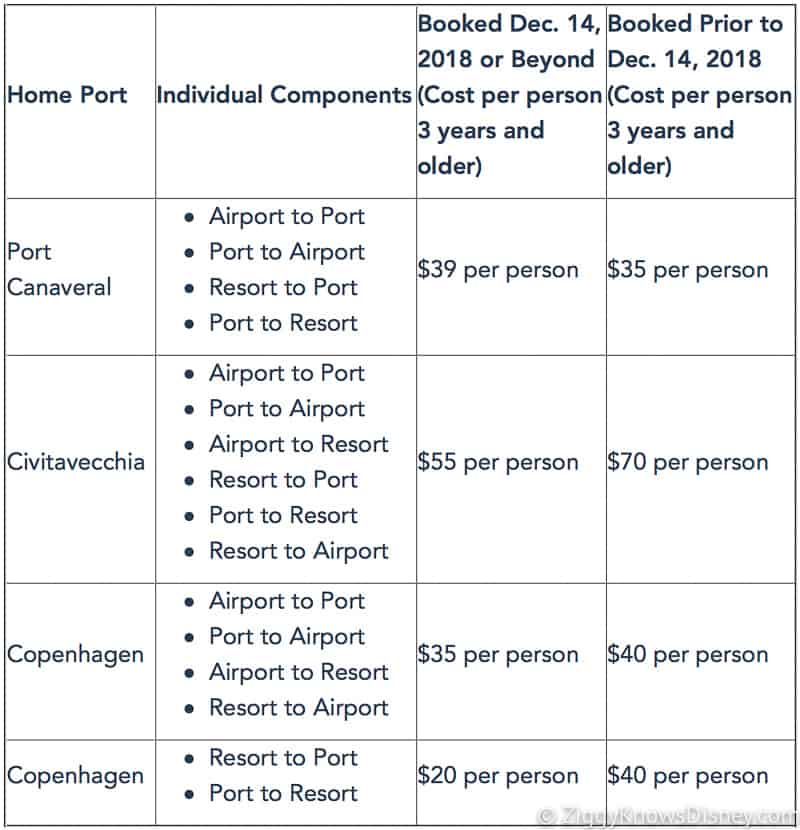 Overall there are some positives to these changes, especially for ground transportation and the massages. Disney tends to keep it food prices the same on the Disney Cruise Line for a couple years anyways, so if you are going to Palo or Remy in the next couple years, at least you won't be seeing another price increase.
Your Thoughts:
I want to know what you think about the new prices for Palo, Remy and ground transportation…
Are Palo and Remy still worth it?
Have you taken the Disney Cruise Line buses before?
Let us know in the comments section below!
If you enjoyed this article, as always I appreciate it if you'd share it with others via social media. I work hard at making this website into a useful resource for you and your family to plan your visit to the Disney Parks and I hope it can help you! Thanks 🙂