Cast Members working in the Disney Parks are known for dressing and grooming in a certain way we will refer to as the "Disney Look." Now Disney its loosening their requirements for Cast Members and they will be permitted more freedom in this area with the addition of the fifth key: Inclusion.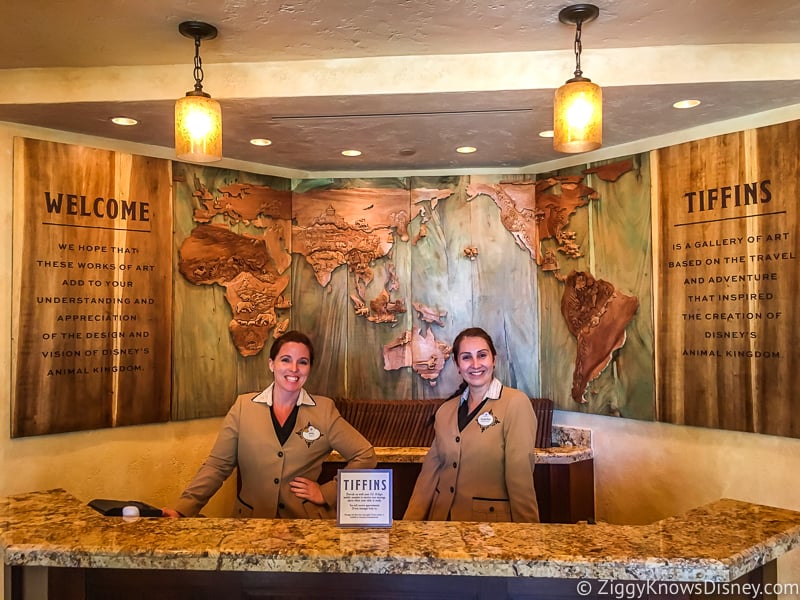 Disney released an update to the "Disney Look," the standards which guide all Disney Cast Members in the area of dress and grooming. The latest changes allow Cast Members more freedom of hairstyles, jewelry, nail polish and costume choices.
In a statement, Disney Parks chairman Josh D'Amaro said, "The world is changing, and we will change with it, and continue to be a source of joy and inspiration for all the world. We'll never stop working to make sure that Disney is a welcoming place for all."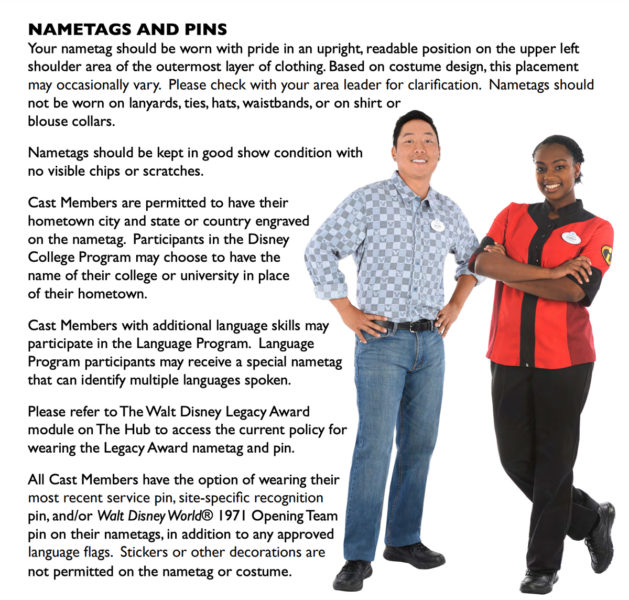 Cast Members will also be allowed to wear visible tattoos, as long as they are not inappropriate. This is the first time Disney has allowed them.
Restrictions for facial hair such as length and shapes have also been removed. The only requirements are that it is well groomed and maintained.
Nail polish is still limited to one solid color and nails must be trimmed to no more than a quarter of an inch beyond the fingertip.
The full list of changes and guidelines can be found in the "Disney Look Book."
Josh D'Amaro added: "Our new approach provides greater flexibility with respect to forms of personal expression surrounding gender-inclusive hairstyles, jewelry, nail styles, and costume choices; and allowing appropriate visible tattoos. We're updating them to not only remain relevant in today's workplace, but also enable our cast members to better express their cultures and individuality at work.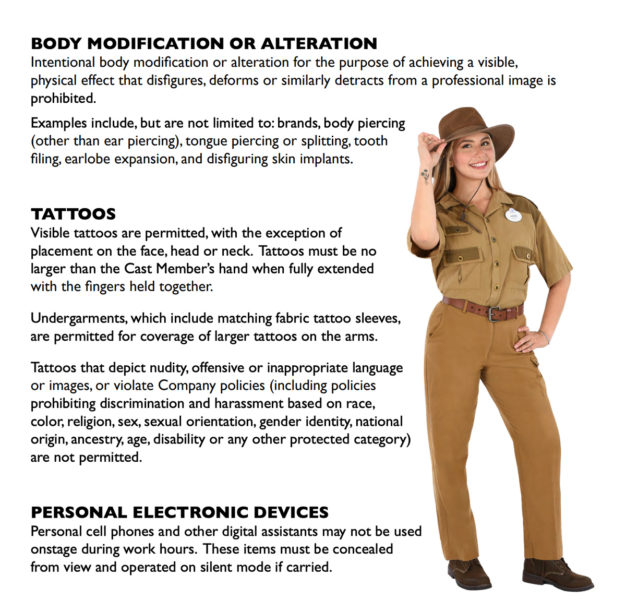 Moving forward, we believe our cast, who are at the center of the magic that lives in all our experiences, can provide the best of Disney's legendary guest service when they have more options for personal expression – creating richer, more personal and more engaging experiences with our guests."
No date was given for these changes, but expect them to be implemented in the coming weeks.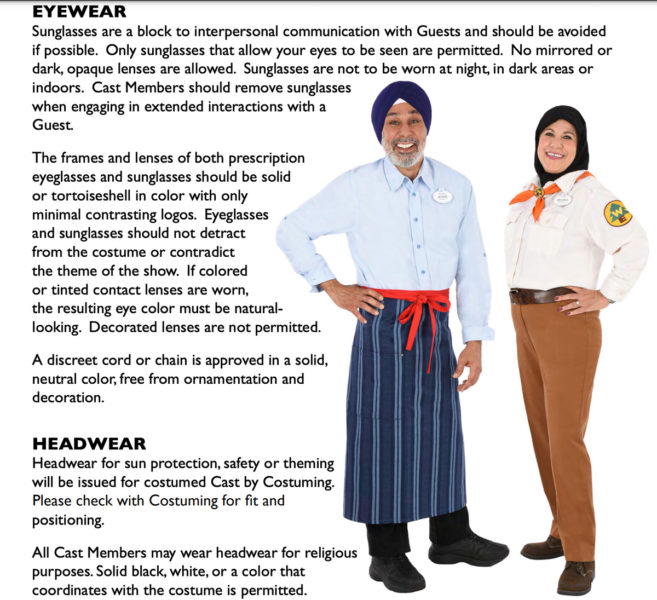 They may seem like small changes, but I guarantee that for many of the Cast Members, they are welcome ones.
What is the "Disney Look" you ask? By definition "friendly, classic appearance" meaning no extreme styles of any kind is permitted. This goes back to the 1950's and Walt Disney himself.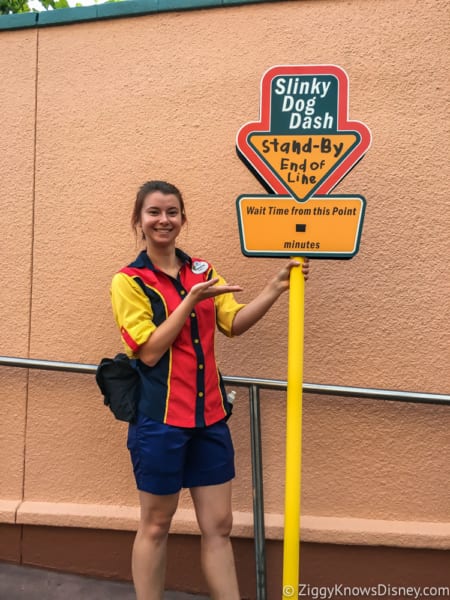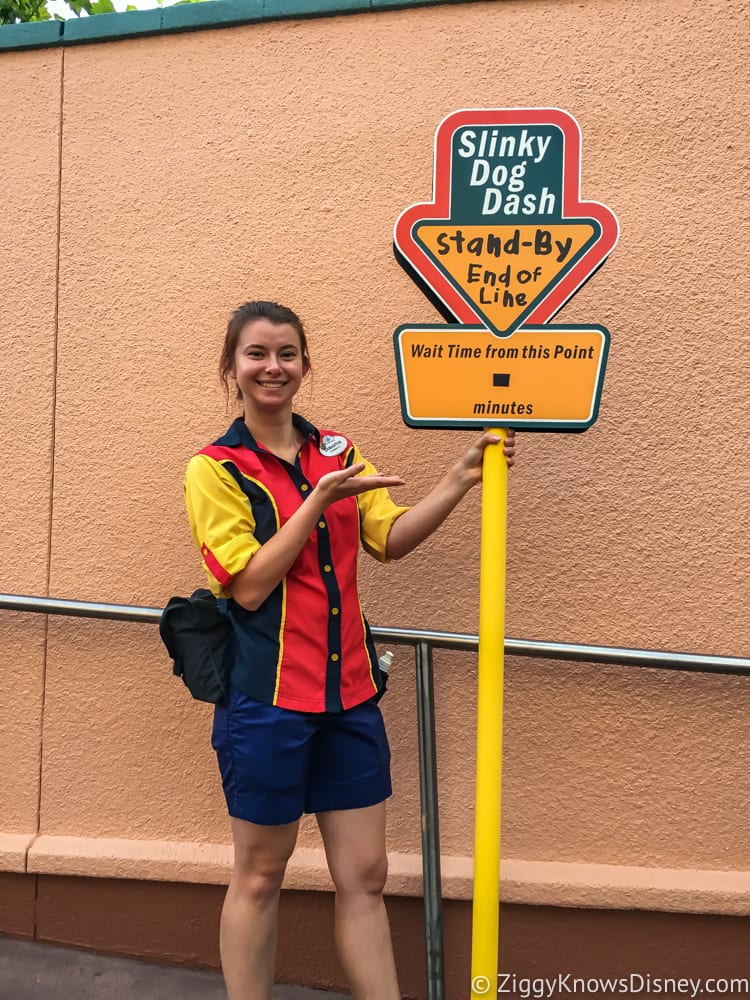 As you probably know, Walt Disney was a big family man, and even didn't allow the consumption of alcohol in his parks for fear of breaking the ambiance so to say. He also enforced that Cast Members had to dress and groom in a way that at that time was considered wholesome and family-friendly. Anyone who didn't keep to these standards was not allow to work in the Disney Parks.
Disney's current policy reads:
"The Disney Look, in conjunction with The 5 Keys – Safety, Courtesy, Inclusion, Show, and Efficiency – ensure Walt Disney's vision for a great Guest experience. The Disney Look is clean, polished, and approachable. It is designed with our costumed and non-costumed Cast Members in mind.
The following guidelines have been developed to establish consistency and to maintain the quality and integrity of the Disney brand. As you read this handbook, remember that you are the key to keeping our heritage alive and creating an unparalleled experience for our Guests each and every day."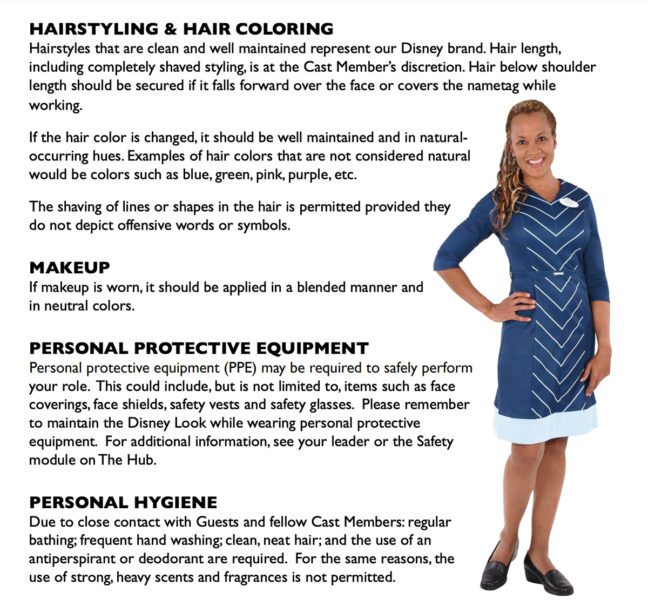 The standards have gotten more permissive since the 1950's and this is the latest change in a more inclusive stand from Disney.
According to Josh D'Amaro, Disney's goal is to "enable our Cast Members to better express their cultures and individuality at work."
Disney has been working hard to make inclusion apparent in the parks, especially on the rides.
Recently they announced a big refurbishment to the Jungle Cruise and changing Splash Mountain to a Princess and the Frog themed attraction.
Disney is committed to the cultural change and will continue to implement more attractions, experiences and standards throughout the company to meet the 5th key of inclusion.
Disney promised more updates on how they are working inclusion into the parks and we will be updating you with more info soon.
In the meantime, here is the new video Disney put together to show their commitment to inclusion in the company:
Your Thoughts:
I want to know what you think about the Disney changing the dress and grooming requirements for Cast Members…
Is this a good move?
What other requirements should or shouldn't there be for Disney Cast Members?
Let us know in the comments section below!
If you enjoyed this article, as always I appreciate it if you'd share it with others via social media. I work hard at making this website into a useful resource for you and your family to plan your visit to the Disney Parks and I hope it can help you! Thanks 🙂