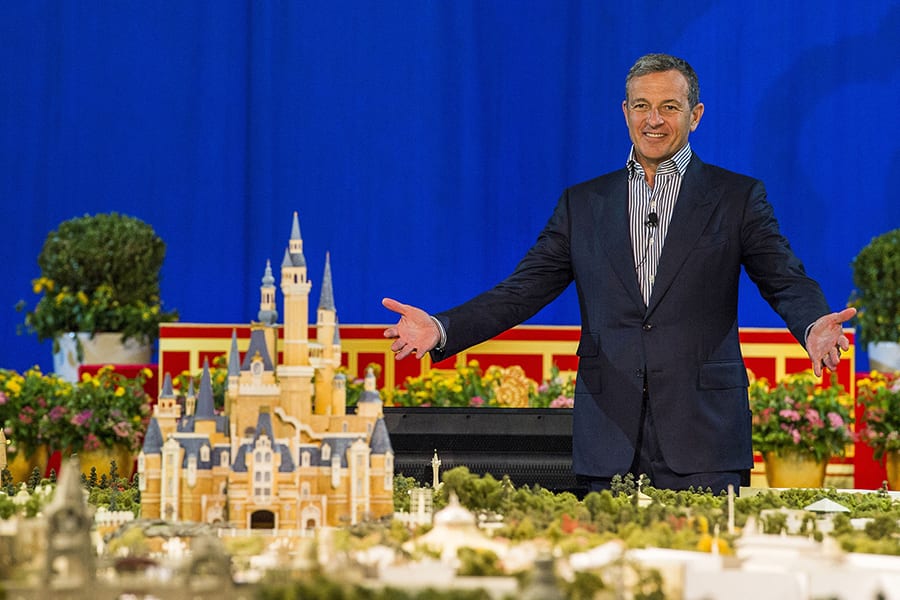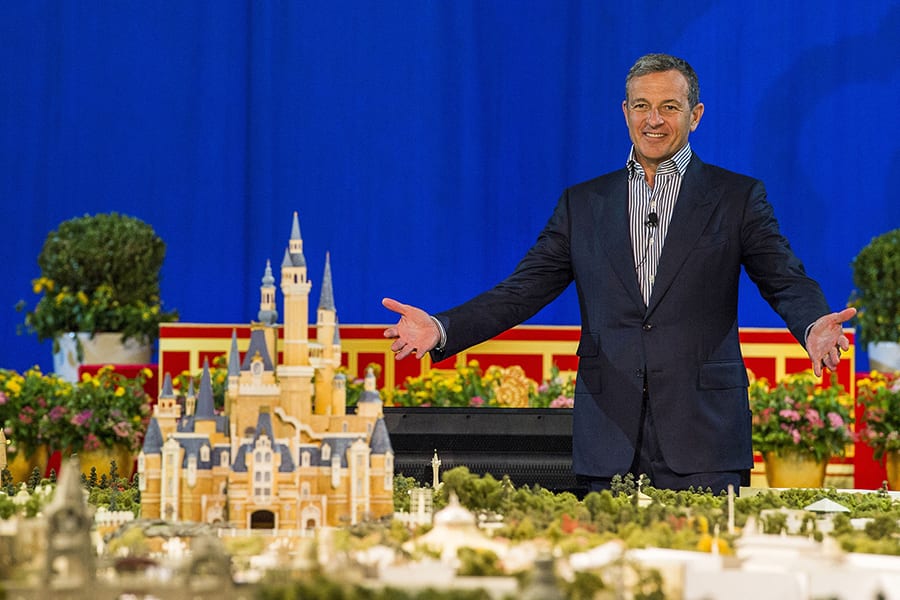 After this year's Election we've come to believe that anything can happen in politics, and from the story in the Hollywood Reporter, Bob Iger is contemplating making a run at President of the United States in 2020. We know Iger has many powerful friends across the country and according to the the article, many of them are pushing him to run in the election as a Democrat, which he is considering.
Supposedly he has since consulted with former New York Mayor Michael Bloomberg about making the leap from the board room to high office (Bloomberg served as mayor of New York from 2002-12 despite no prior public service) who could help him greatly understand the transition. Surely his experience in successfully running one of the most powerful companies in the world would give him some needed experience that would help him in the role of President.
Even though this sounds possible, Iger to politics has been mentioned before, but there are 2 major hitches:
First: Iger's contract with Disney. Iger's contract is set to expire in June 2018, and it's still unsure what he wants to do. If he needs a suitable replacement will be needed, someone who will guide the company in the forward-thinking direction it's currently going. He also has said he is open to re-newing his contract and staying on if that's what's in the best interest of the company. If he is to leave he won't leave Disney high and dry he will first play an active role in finding a replacement he sees fit to carry on his legacy at Disney.
Second: His wife Willow Bay is one. "My wife is dead against it and has said, 'Not with this wife,' " Iger told James Rainey, a reporter for Variety last fall. "My relationship with her is good enough and important enough to me to not challenge her convictions in that regard." So unless she can be convinced it doesn't seem promising.
This report also makes it more interesting the fact that only a couple weeks ago Iger turned down a White House meeting with Donald Trump, when shortly before Iger signed on to be part of a special advisor group to Trump made up of powerful American businessmen. Could the reason he rejected the meeting be because of his new political career path?
Could they be competitors in the 2020 election? Or could it perhaps just be part of his contract leverage in an effort to get more money from Disney in his next contract? Time will tell, but it should be very interesting to follow over the coming months.
Your Thoughts:
I want to know what you think about Bob Iger Running for President in 2020. Do you think it's a feasible idea? Let us know in the comments section below!
If you enjoyed this article, as always I appreciate it if you'd share it with others via social media. I work hard at making this website into a useful resource for you and your family to plan your visit to Walt Disney World, and I hope it can help you! Thanks! 🙂