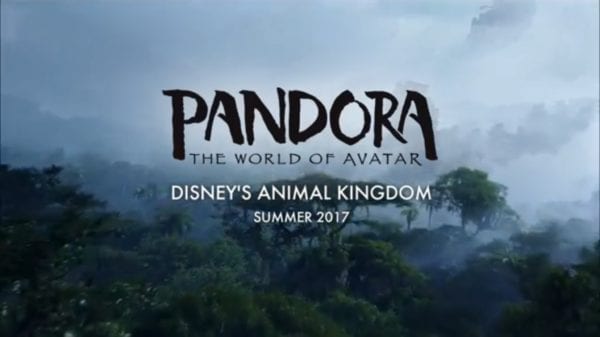 As if I couldn't wait any more for the opening of Pandora: The World of Avatar this summer, Disney released a brand new video full of behind the scenes footage explaining the construction progress and some of the technology that has gone into making this one of a kind land. Not long ago we got an update with some new info about the Pandora attractions and also info about the restaurants and shops it will have. It also gives us a sneak peak inside the much awaited attractions of Avatar. It is much better than anything I was previously thinking and it will totally blow you away.
Disney Imagineer Joe Rohde says: "I was skeptical whether or not it was even physically possible to build the World of Pandora. This was a crazy thing to try to do!"
The video is here for you to watch and I recommend you do:
I noticed a few awesome things from the video. One thing we see is that when Disney Imagineers said before that everything is interactive, they weren't lying, they meant everything! You can see the plant control systems and they said how hundreds of plants are all connected together.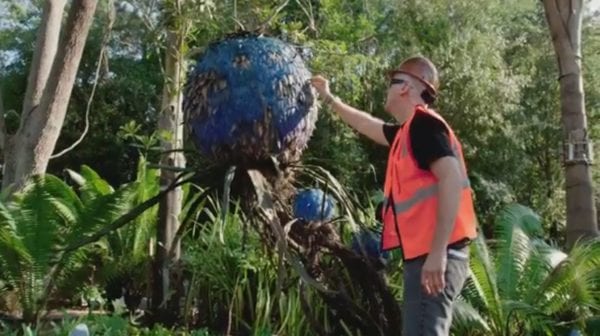 We then got a look inside Pandora's two main attractions: the Na'vi River Journey and Flight to Passage.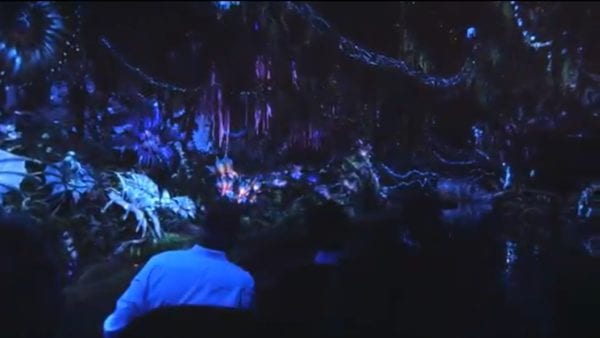 The Na'vi River Journey will take guests down the Na'vi River on a magnificent journey through the bio-luminescent forest of Pandora and will focus on the Shaman of Songs who keep the forest alive. The visuals are absolutely stunning! The animatronics are what stand out here as well and look to be the best that Disney has ever produced. Stunning!
Avatar Creator/Director James Cameron finished it off saying: "There's something pretty amazing at the end of that river ride that you've never seen anything like in your life!"
Then there's Flight to Passage Pandora's most thrilling attraction which takes you soaring over the land, twisting and turning the whole way through. We now got a look at the ride system which I had been real curious about before.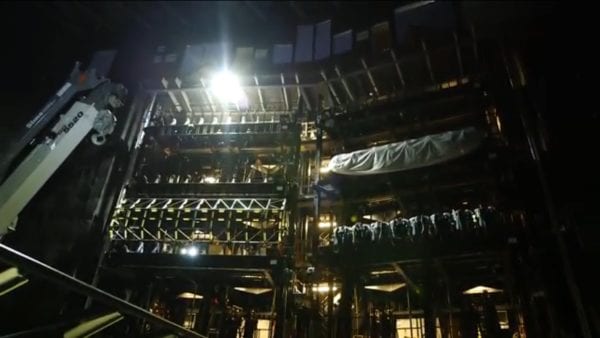 It looks like a very similar system to Soarin' in that riders are attached to a sort of mechanical arm that puts them out over a screen while everything in motion flies by them. The difference seems that instead of starting from the ground this one starts from an upright position which I'm guessing extends them out, suspended. Here's hoping riders hang horizontally and get a view of everything out in front as well as down below to give a real sensation of flight.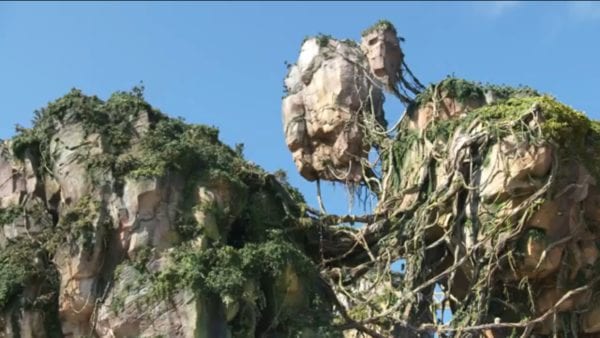 Lastly we get some nice views of the main thing you see when entering Pandora and that is the Floating Mountains. This time we not only got to see them from a far but also from underneath. I have to say they look really impressive and I was really wondering how they would make the suspension of the mountains work, but now seeing them more it sure looks realistic.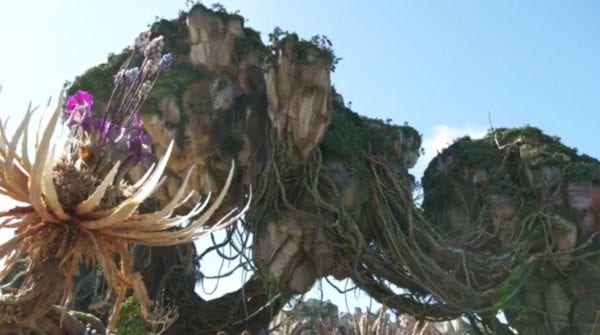 It's noteworthy that now even from outside Pandora in the Animal Kingdom you can start to see the land taking shape, for example towards the entrance to Pandora you can see the entry bridge which was built by humans but then abandoned and left to nature when they left Pandora.
It's all truly incredible what they are doing. "They are using absolutely cutting edge technology, stuff that's never been applied before, Avatar Producer Jon Landau says, "people are truly immersed in this world, nowhere else does that exist in any other theme park."
Rohde sums it all up by saying: "This is a huge ensemble jump. Digital design artists, structural engineers, robotics technicians, that's a stunning amount of innovation to make one believable world: Pandora."
Pandora the World of Avatar doesn't yet have an opening date other than Summer 2017. I'm looking forward to this more than any other new land opening that's ever come to a Disney park (that is until Star Wars Land), we only have a few months left.
Your Thoughts:
I want to know what you think about the New Behind the Scenes Video of Pandora: The World of Avatar. How does it look to you? What do you think of the attractions? Let us know in the comments section below! 🙂
If you enjoyed this article, as always I appreciate it if you'd share it with others via social media. I work hard at making this website into a useful resource for you and your family to plan your visit to Walt Disney World, and I hope it can help you! Thanks 🙂
Photo Credit: Disney